10 Best Things to Do With Kids in Siem Reap
Siem Reap Children's Attractions
عذرا، لم تتم ترجمة هذه الصفحة إلى لغتك بعد...
This list of the best things to do with kids in Siem Reap proves that the city is very much a family-friendly one. There are many fun and fascinating experiences that both children and parents can enjoy, from adventurous outings to unique approaches to learning about the local history and culture. No matter the age or interest, there's sure to be some family-friendly activities you'll enjoy around Siem Reap.
One unique and inspiring feature about many of the Siem Reap children's attractions is that they are often initiatives by NGOs trying to help the local Cambodians by providing them with new marketable skills. This means that your kids can also learn about responsible tourism from an early age and will know that the price of their ticket had a lasting impact on someone's life.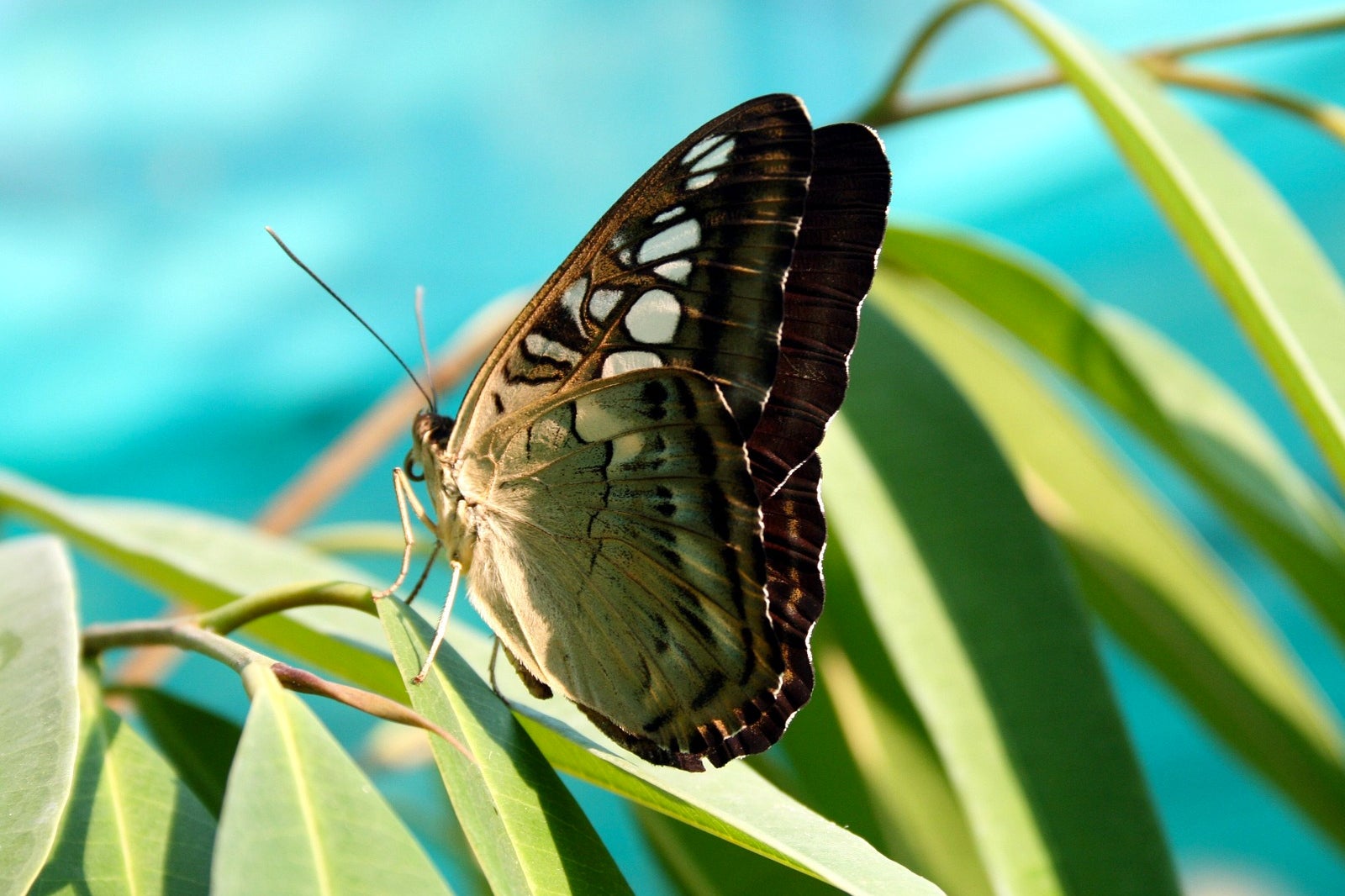 See beautiful butterflies at Banteay Srey Butterfly Centre
Banteay Srey Butterfly Centre is the largest butterfly exhibition in Southeast Asia and not only preserves these beautiful insects but also provides benefits to the local community.
The breeding programmes here support zoos and exhibitions around the world, as well as protecting a large area of natural forest and providing sustainable income to local Cambodians. Plus, the butterflies look very pretty, which is probably the most important part and justifies the 25-km drive out of town. Tickets are from US$4 for adults and US$2 for kids.
الموقع: Banteay Srey (near the Landmine Museum), Cambodia
أوقات العمل: Daily from 9am to 4.30pm
رقم الهاتف: +855 97 852 7852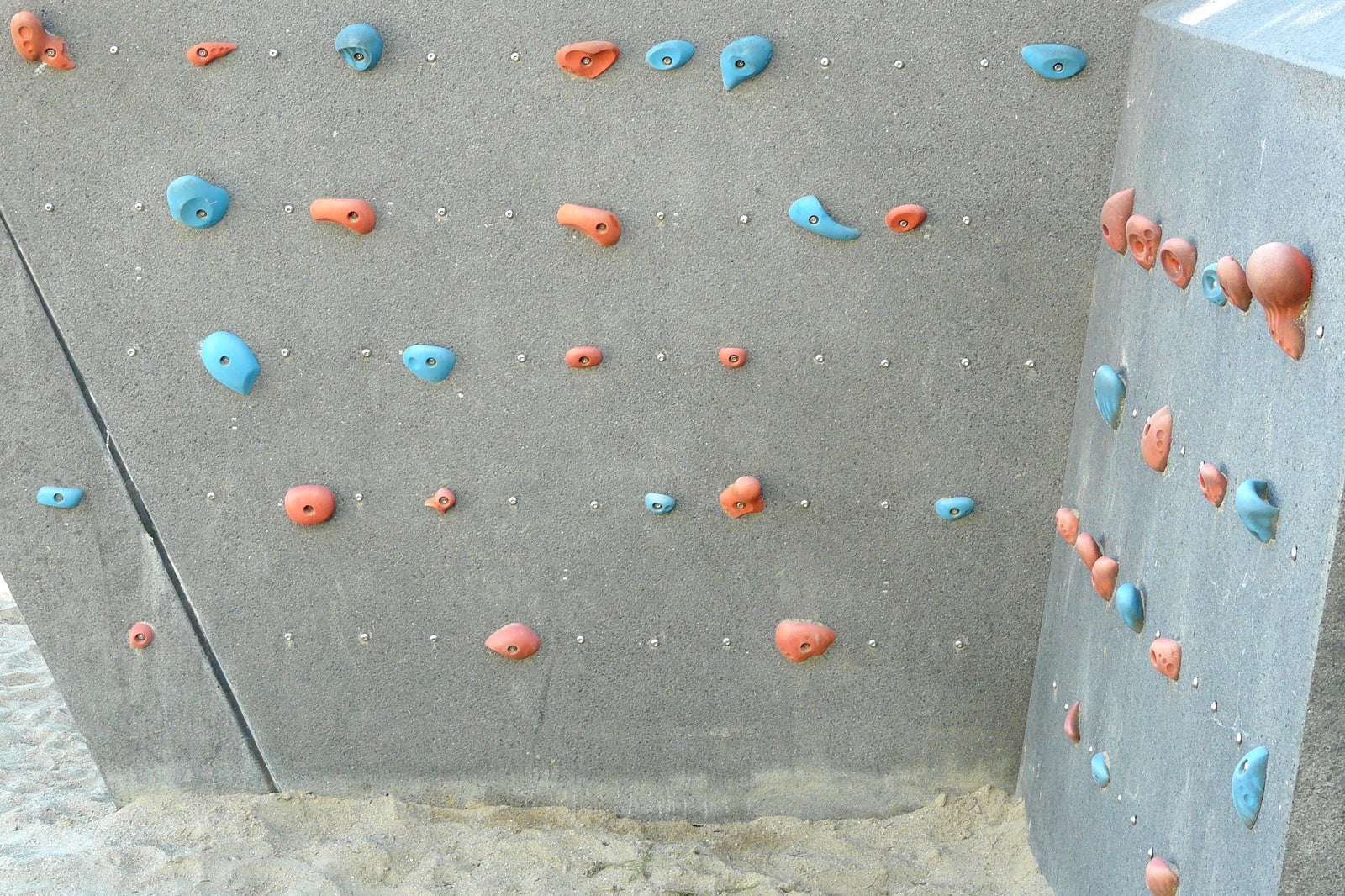 Scale the Angkor Climbing Wall
Angkor Climbing Wall offers a fun and challenging activity, particularly for kids. This is even if it has rather limited opening hours and a bit of an out-of-the-way location.
The climbing wall was set up by a Japanese NGO, and the safety standards are very good and the equipment well maintained. Being an indoor climbing wall, this a great and inexpensive option for a rainy day. You can find it near the Apsara Angkor Resort, off National Highway No. 6.
الموقع: National Hwy 7, Siem Reap, Cambodia
أوقات العمل: Saturday–Sunday from 8am to 11am and from 3pm until dusk
رقم الهاتف: +855 12 793 221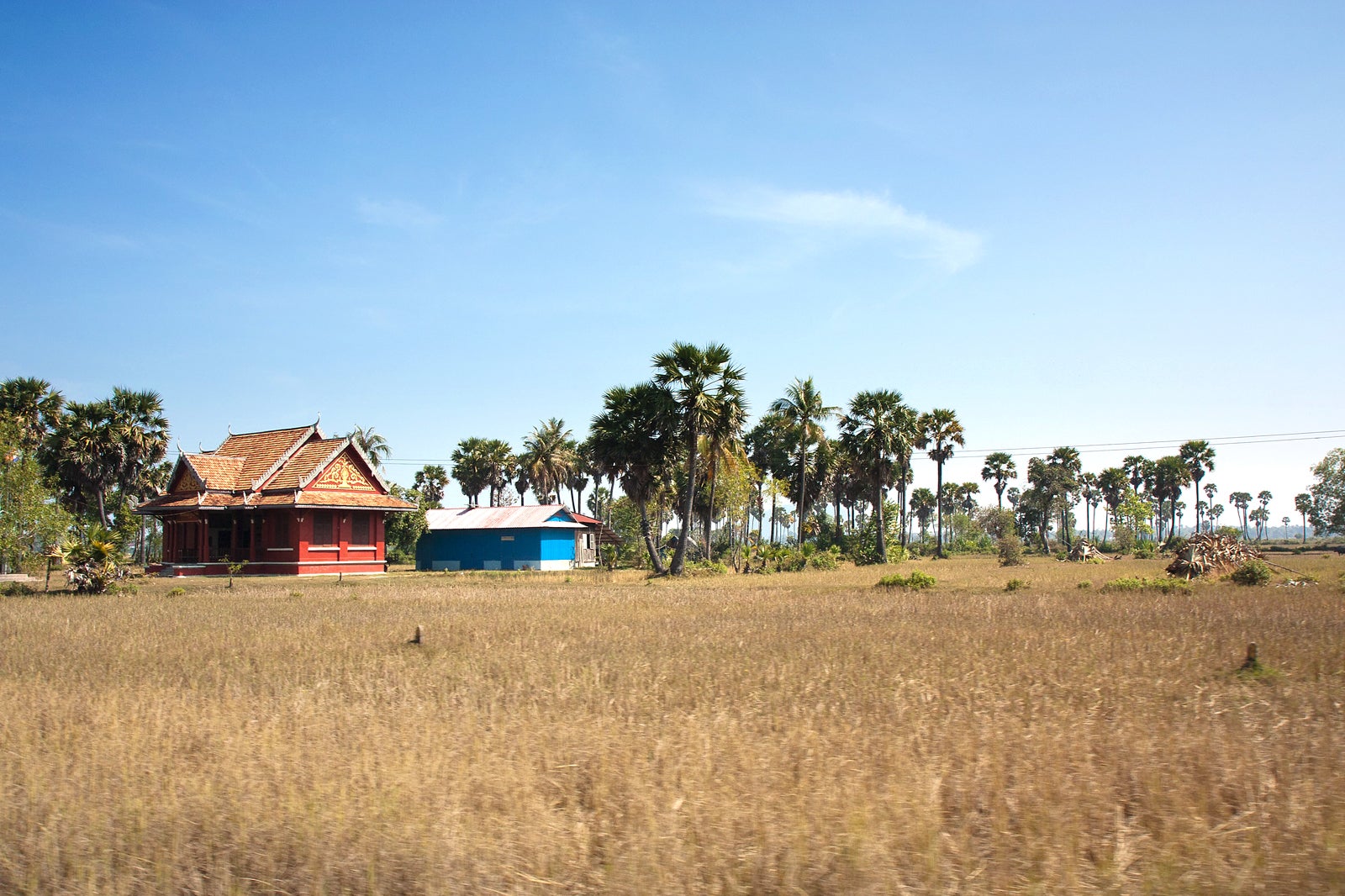 Tour the local countryside on an ATV
Siem Reap is quite a small town but is surrounded by quite a rugged rural landscape of rice paddies, banana plantations, caves and forests. One fun and relatively easy way to explore it is on a quad bike.
A half-day tour with an experienced guide lets you discover the beautiful countryside, encounter fascinating farming communities, see some of the local wildlife and visit one of the area's oldest temples.
الصورة من تقدمة Andrea Schaffer (CC BY 2.0) معدّلة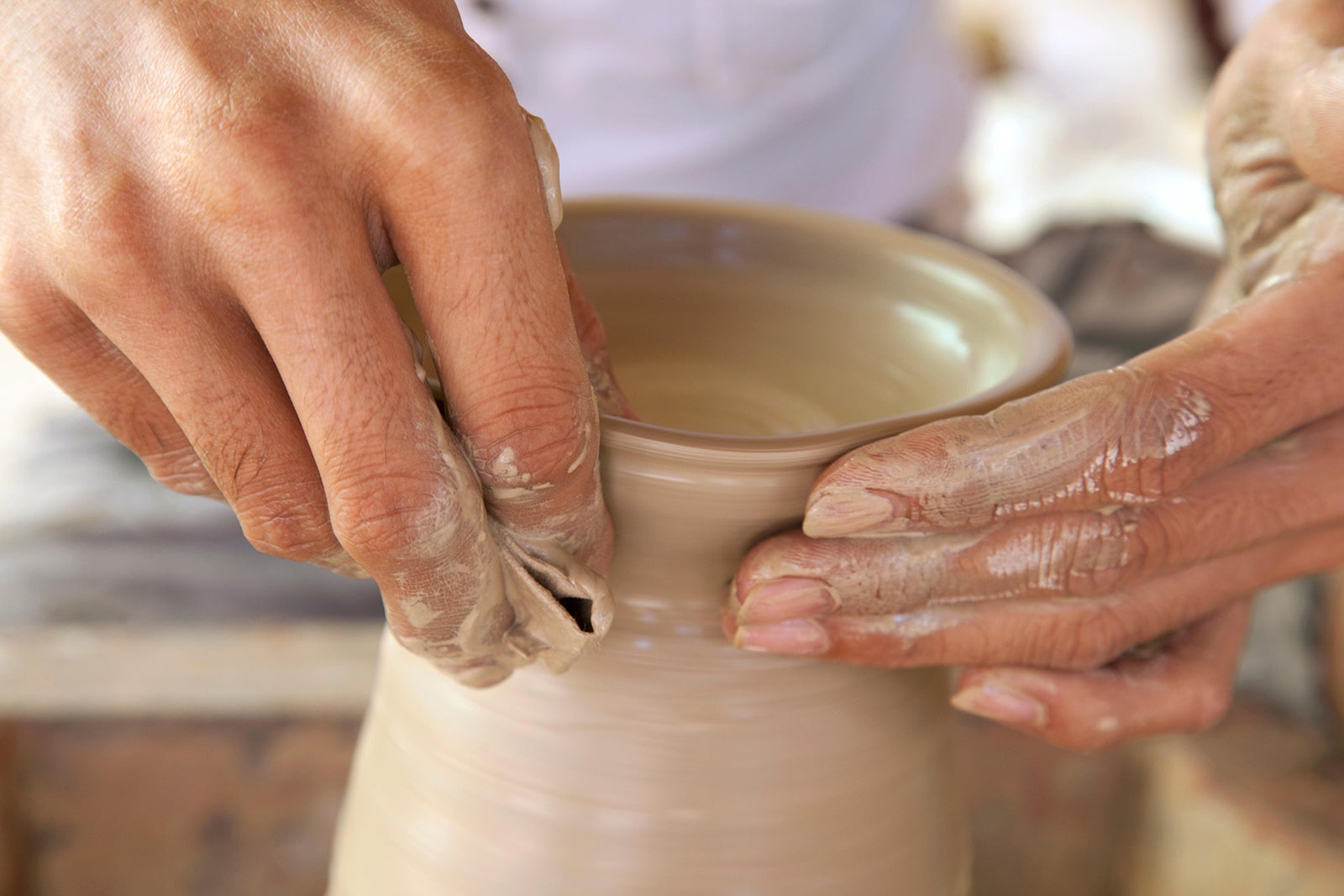 Make your own pottery at Khmer Ceramics Fine Arts Center
While the Khmer Ceramics Fine Arts Center is mostly known as a shop for buying unique local souvenirs, the cultural centre also offers pottery and ceramics painting classes for US$25 each.
Also, bizarrely, they offer quad bike tours, which is certainly a fun way of relaxing after nearly 2 hours of fiddly finger work at the pottery wheel.
الموقع: 130 Charles de Gaulle Blvd, Siem Reap, Cambodia
أوقات العمل: Daily from 8am to 8pm
رقم الهاتف: +855 17 843 014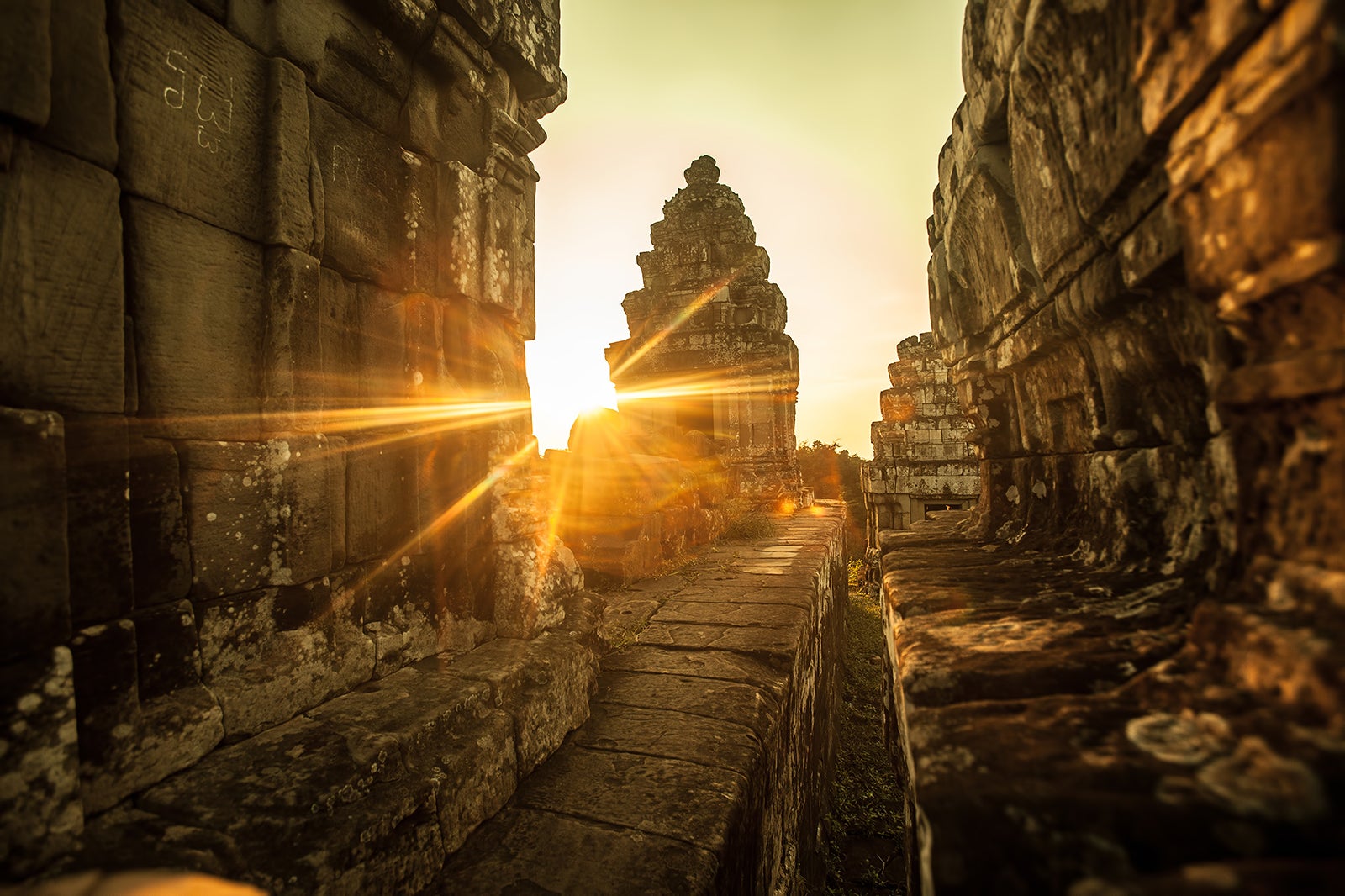 Take a fun-sized look at Angkor Wat
Angkor Archaeological Park is the star attraction of Siem Reap, but with seemingly endless ancient ruins, even the most avid temple-hunter will be worn-out by the 7th or 8th.
For kids especially, a full day of walking around in the hot Cambodian climate will turn an awe-inspiring experience into an endurance challenge. Limiting your exploration to a half-day tour will help to ensure that the spectacle remains a memorable one for the right reasons.
الموقع: Siem Reap, Cambodia
أوقات العمل: Daily from 5am to 6pm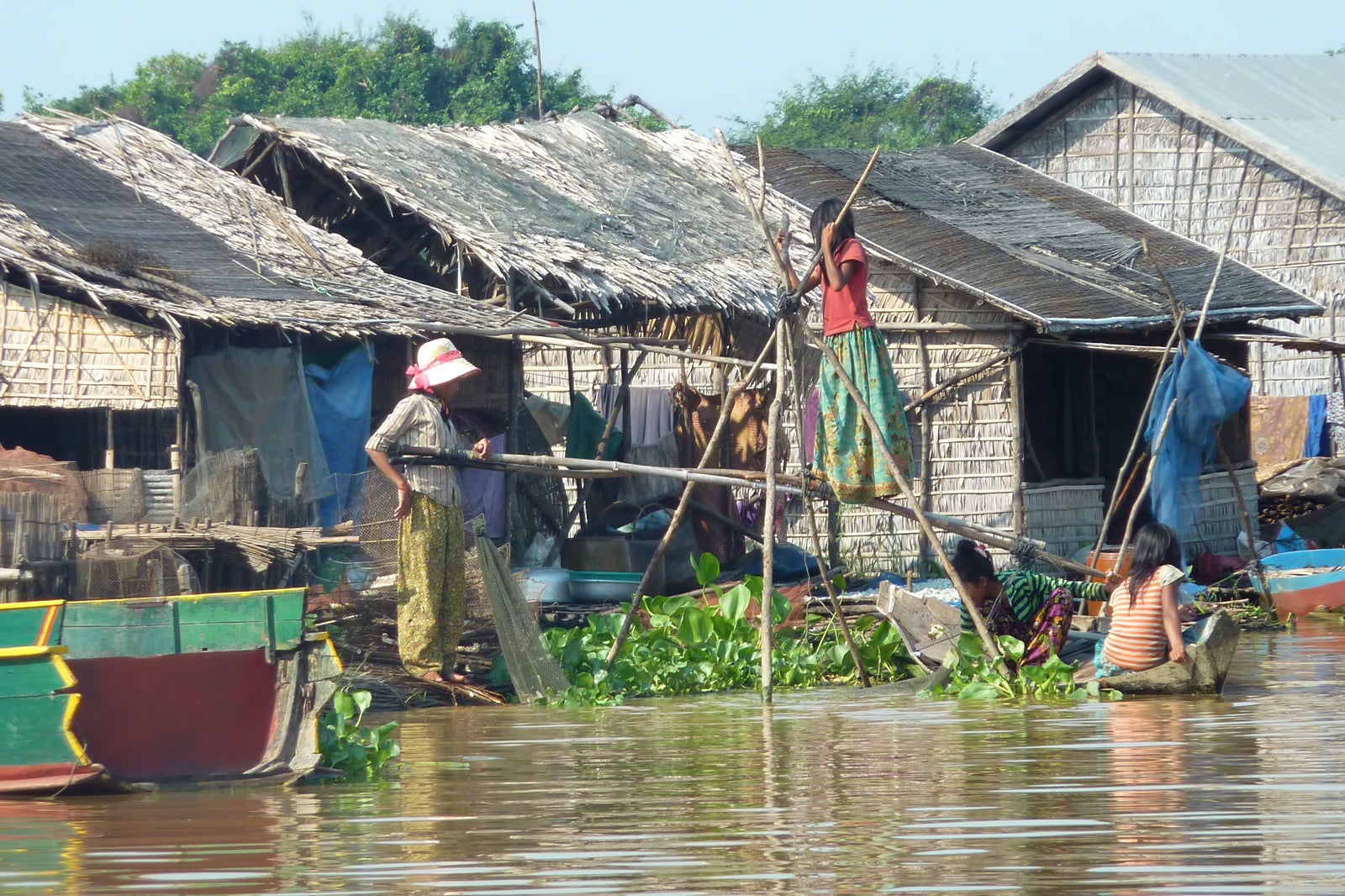 Explore the floating villages of Tonle Sap Lake
Tonle Sap Lake is Siem Reap's second major attraction – hardly surprising, given that it's the largest freshwater lake in Southeast Asia. The floating villages in the mangroves by the lakeshore are the most interesting attractions there.
The hodgepodge of ramshackle stilted buildings containing shops, schools, houses and restaurants are fun to explore while taking a peaceful raft ride through the mangroves is a great family activity.
الموقع: Siem Reap, Cambodia
الصورة من تقدمة Anandajoti (CC BY-SA 3.0) معدّلة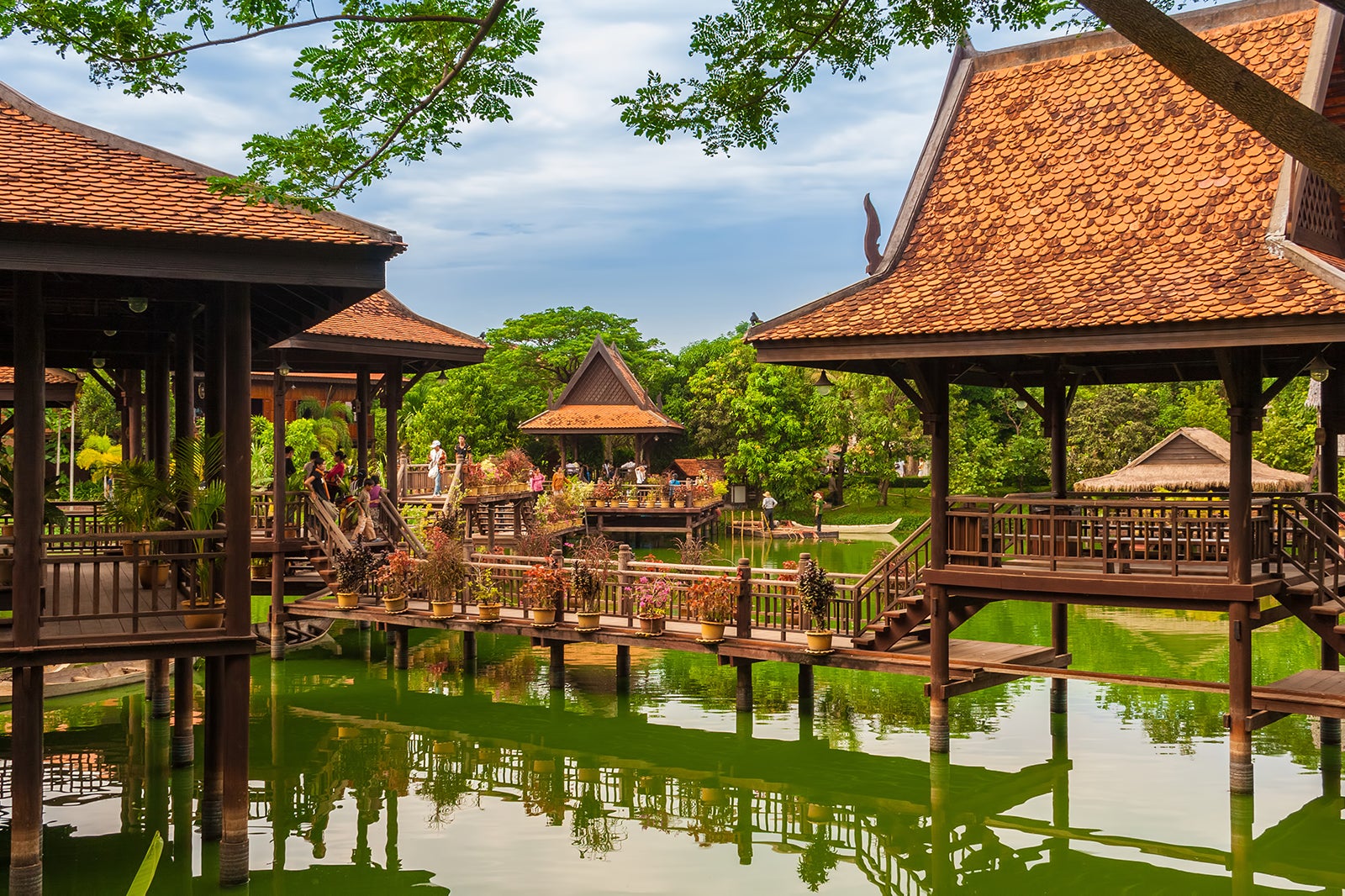 See the local culture brought to life at Cambodian Cultural Village
Cambodian Cultural Village is a unique attraction in Siem Reap, where travelling families can learn about the nation's traditional lifestyle, beliefs and customs, as well as the practices of various ethnic groups.
The 210,000-square-metre park contains 30 life-sized wax statues of prominent Cambodians, as well as miniature models of iconic structures and 13 traditional villages. You can also enjoy a wide range of live performances, including traditional dances.
الموقع: National Highway No. 6, Siem Reap, Cambodia
أوقات العمل: Daily from 9am to 9pm
رقم الهاتف: +855 63 963 098
العائلات
الطابع التاريخي
الصور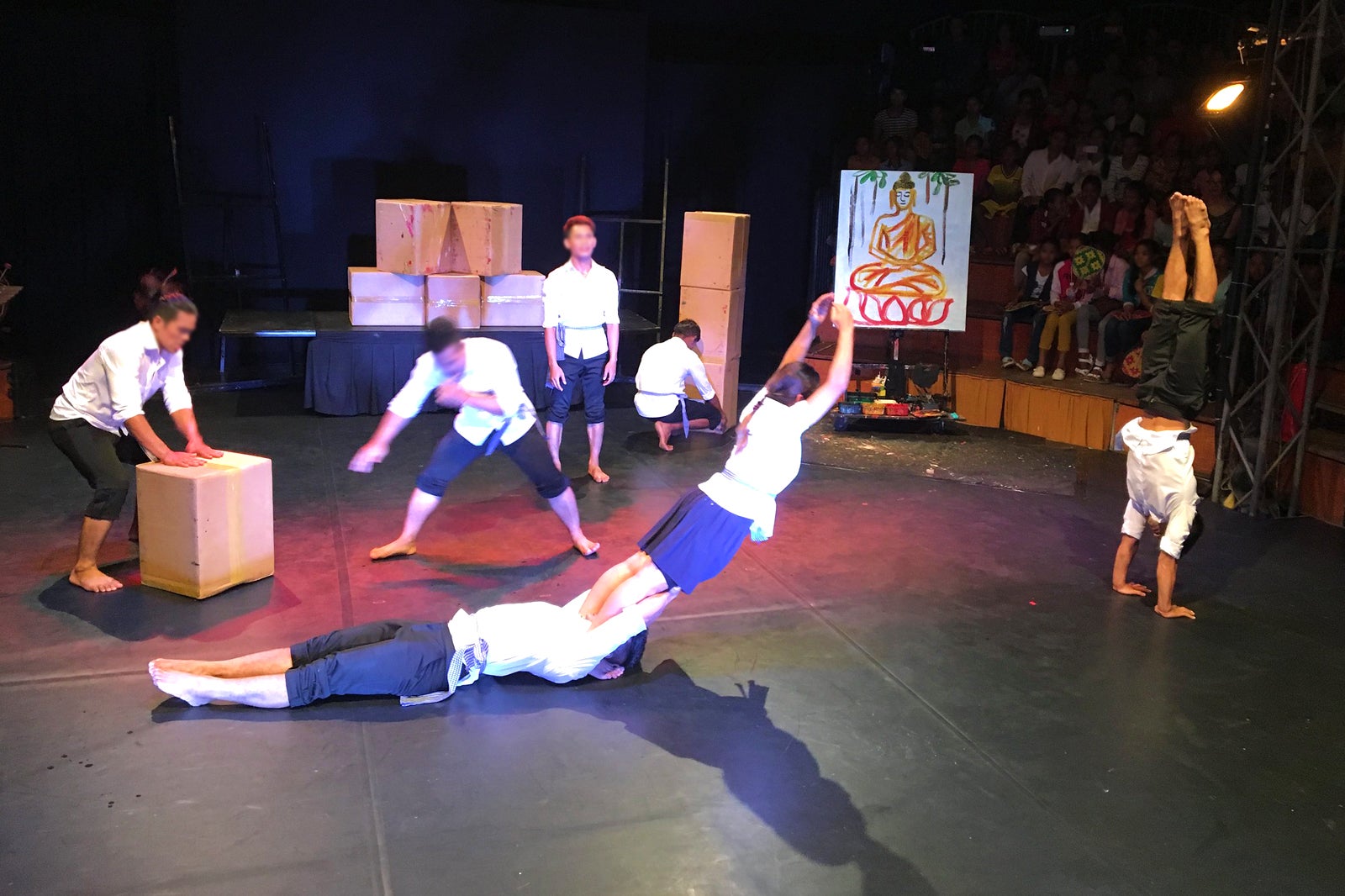 Watch and learn circus acrobatics at Phare
Phare combines circus acrobatics with local contemporary theatre, music and dance, with performances regularly rotated to keep them fresh and different.
The spectacular show itself is at 8pm every evening – with additional 5pm shows added in high season – but the venue is open throughout the day and offers workshops for young ones so that they can learn some of the acrobatic skills from the performers. There's also a shop and café where parents can relax on the sidelines while the children enjoy the activities.
الموقع: Phare Circus Ring Road, Siem Reap, Cambodia
أوقات العمل: Daily from 8am to 9pm
رقم الهاتف: +855 92 225 320
الصورة من تقدمة Beth Kanter (CC BY 2.0) معدّلة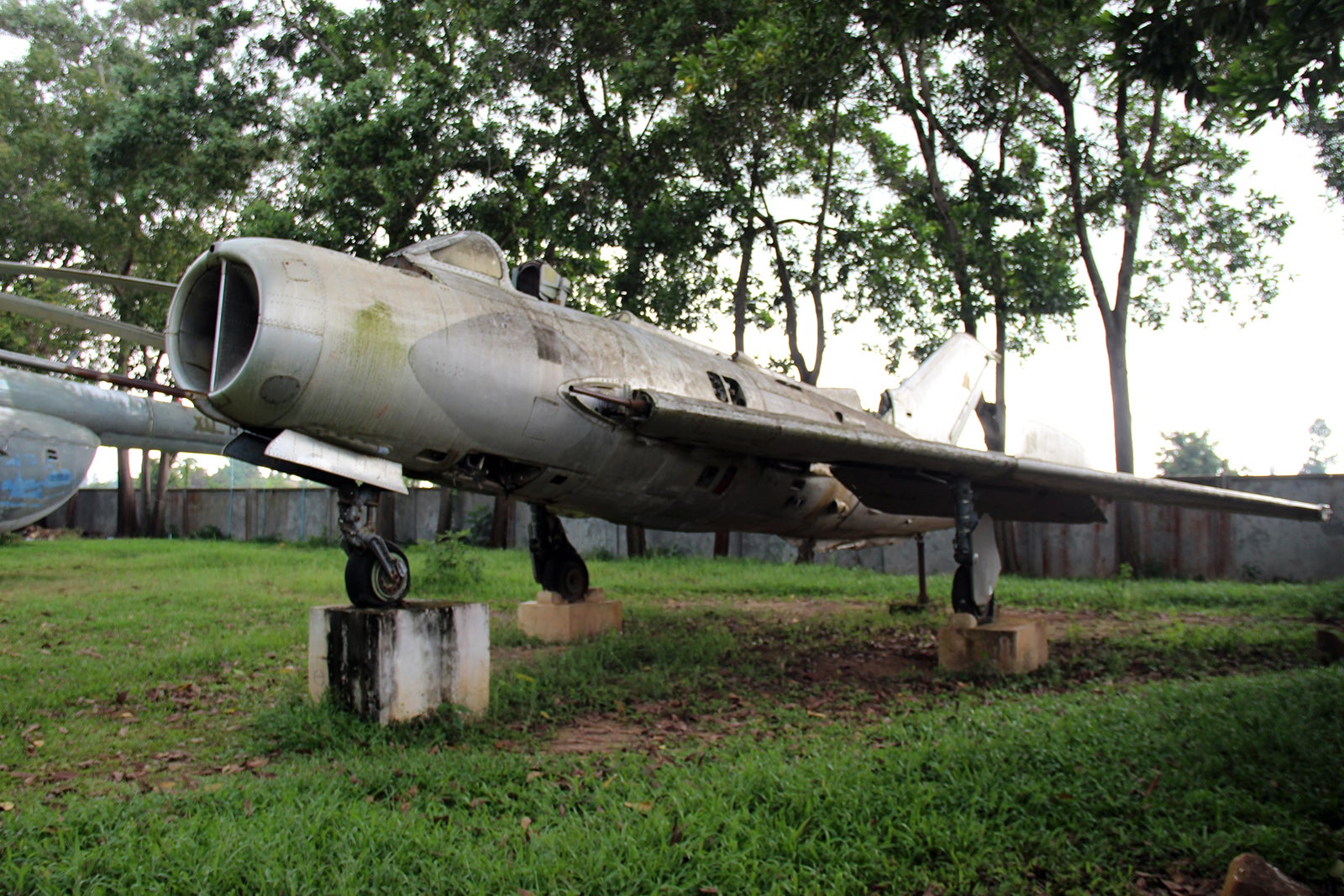 See the old planes at War Museum Cambodia
War Museum Cambodia is one that's mostly for the little boys who like to play soldier, though all members of the family might find the exhibits interesting. You can learn about Cambodia's recent military history, but it's the artefacts on display which will particularly appeal to the kids.
These include rather rusted Chinese, American and Soviet tanks, helicopters and aircraft, as well as a massive collection of other vehicles, artillery pieces, weapons and equipment. Entry is from US$1 for Cambodians and US$5 for non-Cambodians.
الموقع: near National Highway No. 6, between the city of Siem Reap and the airport
أوقات العمل: Daily 8am to 5.30pm
رقم الهاتف: +855 97 457 8666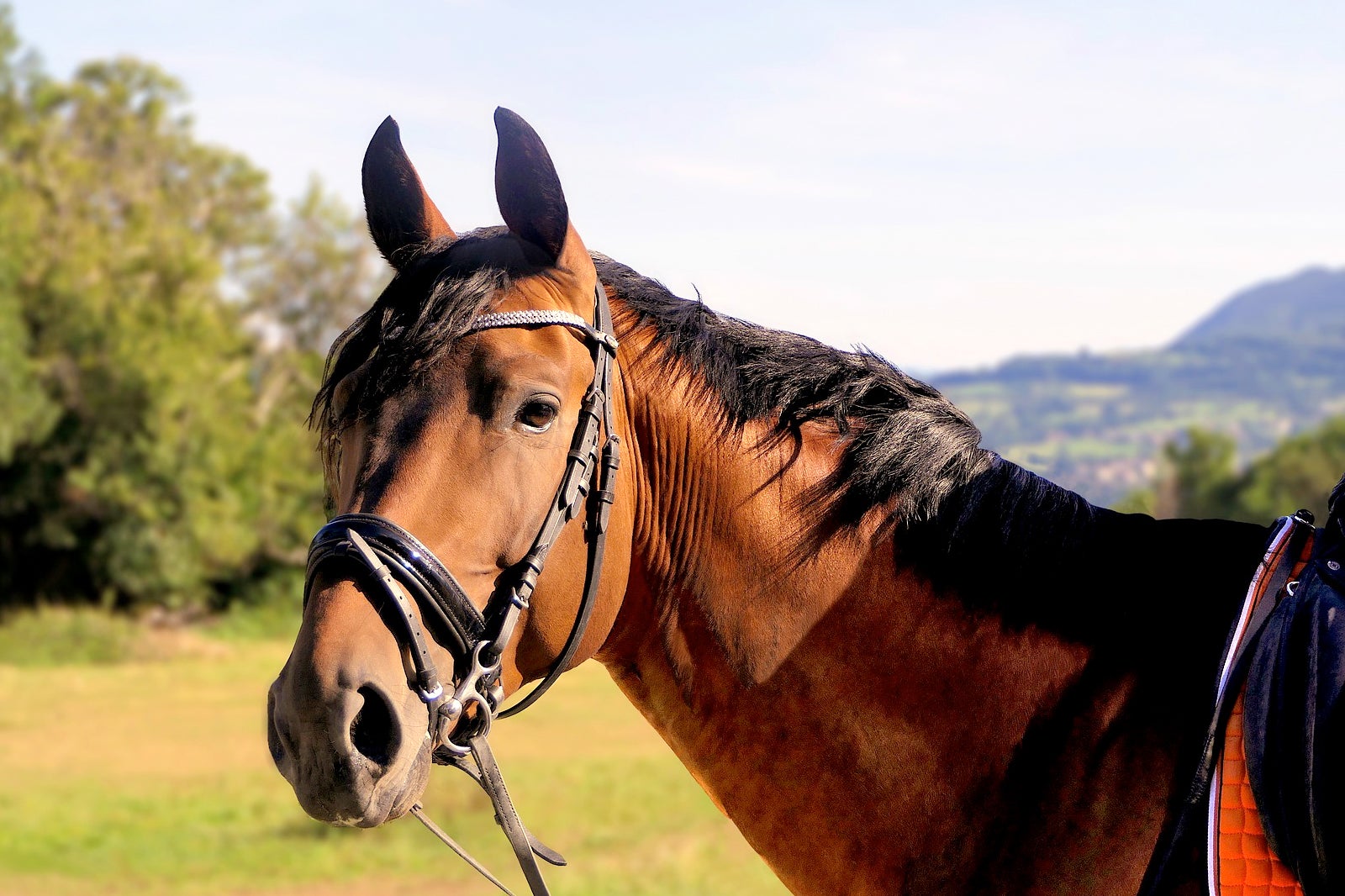 Take a trail ride from the Happy Ranch Horse Farm
Happy Ranch Horse Farm can be one of the more memorable ways to explore the beautiful countryside around Siem Reap is from the back of a horse. They offer trail rides lasting from 1 to 4 hours, available for riders of any skill level, from first-timers to experienced riders.
The rides pass through local villages and rice fields at a gentle pace, generally either early in the morning or late in the afternoon to make the experience as comfortable as possible. Trail rides start from US$28.
الموقع: Angkor Pets Road, near Phare, Siem Reap, Cambodia
أوقات العمل: Daily from 5am to 6pm
رقم الهاتف: +855 12 920 002