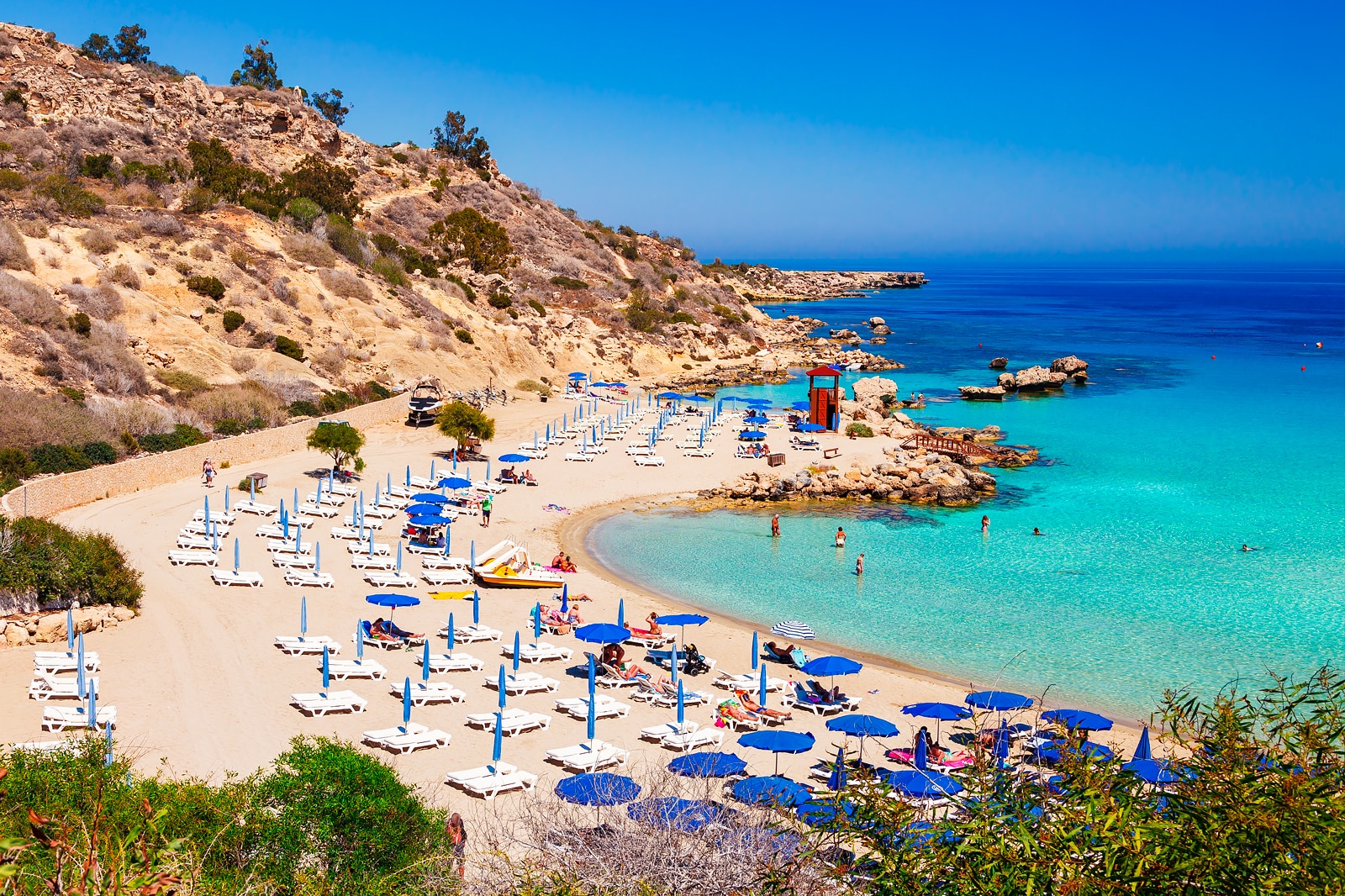 10 Best Beaches in Cyprus
Which Cyprus Beach is Right for You?
There are many things that make Cyprus such a popular holiday destination, from its fascinating ancient history to its year-round sunshine and oh-so-delicious local cuisine. But one thing in particular that Cyprus really knows a thing or two about what makes a great beach. The island has its fair share of beaches – a staggering 64 of them carry the coveted Blue Flag award for safety and cleanliness.
So, what do you look for in a beach? There are big ones, little ones, open shores, sheltered coves, sandy beaches, party beaches, and even beaches with a rich history. From secluded conservation areas to bustling family-friendly bays, you'll be able to find a Cyprus beach that's right for you.
عذرا، لم تتم ترجمة هذه الصفحة إلى لغتك بعد...
عودة إلى أعلى