عذرا، لم تتم ترجمة هذه الصفحة إلى لغتك بعد...
7 Best Family Things to Do in Chester
Fun Places in Chester to Take Your Kids
There are plenty of family things to do in Chester. Animal lovers should set aside at least half a day to enjoy Chester Zoo. Close-up encounters with rare and exotic creatures will impress even hard-to-please teenagers, and the whole place hums with laughter and excitement. A couple of smaller venues near Chester give children contact with British farmyard animals, as well as offering extensive play areas and other activities.
There's also watery fun to enjoy. You can take a rowboat on the River Dee or encourage the children to get some exercise ferrying you along on a pedalo. To burn off extra energy, there's no shortage of playgrounds and parks in and around the city. Chester has a host of beautiful traditional pubs within the city walls. Choose one with a beer garden for the children to run around in, while you settle back with a pint of real ale. Follow us through a selection of fun places in Chester to take your kids.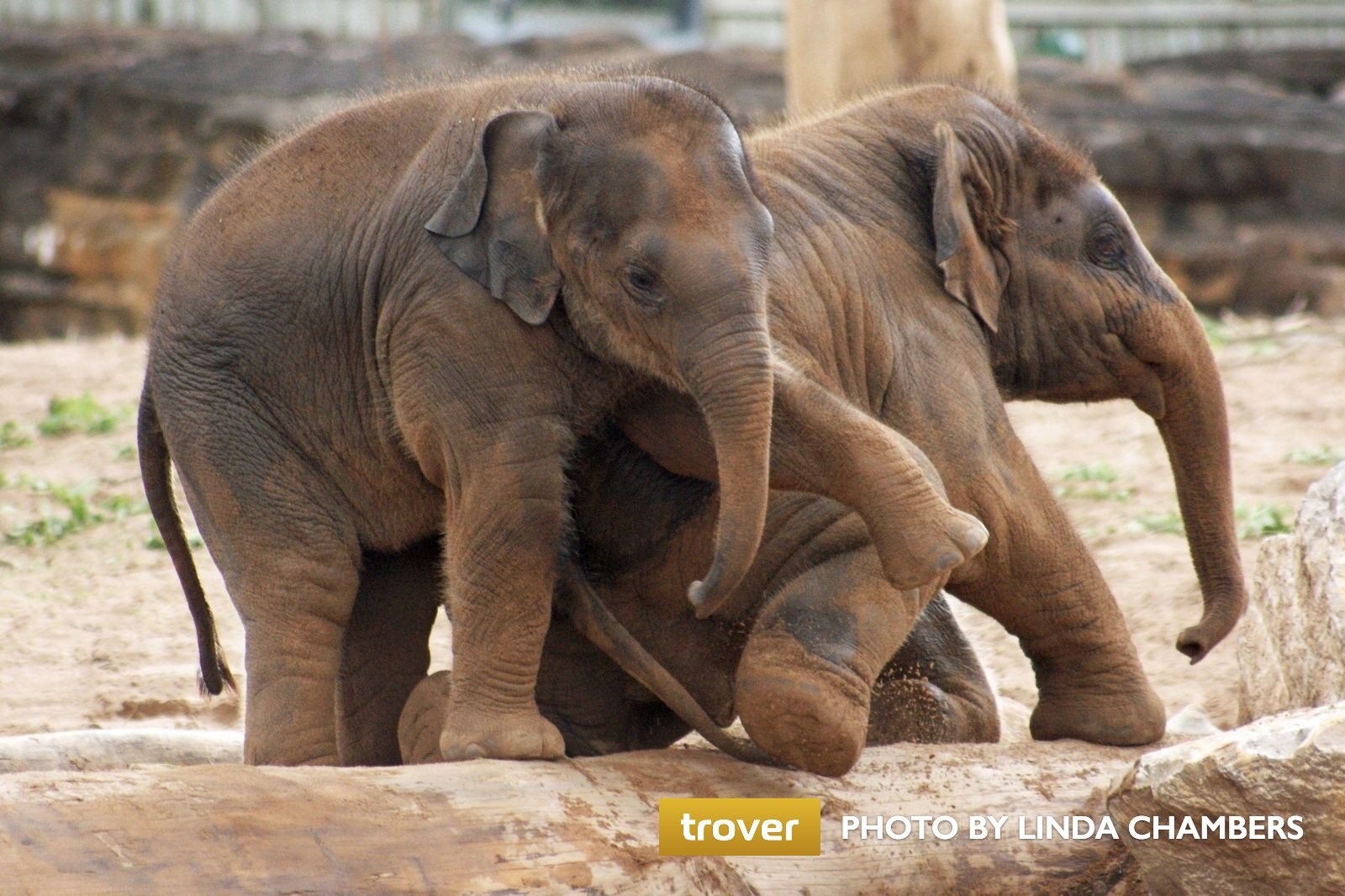 Chester Zoo
One of the largest zoos in the UK
Chester Zoo has all the big-name draws like lions, elephants, and orangutans. You can also find some quirkier experiences here, such as an underwater giant otter viewing zone and a free-flight bat enclosure.
الموقع: Upton-by-Chester, Chester CH2 1EU, UK
أوقات العمل: June–December: daily at 10am (closing time varies between 3pm and 6pm)
رقم الهاتف: +44 (0)1244 380280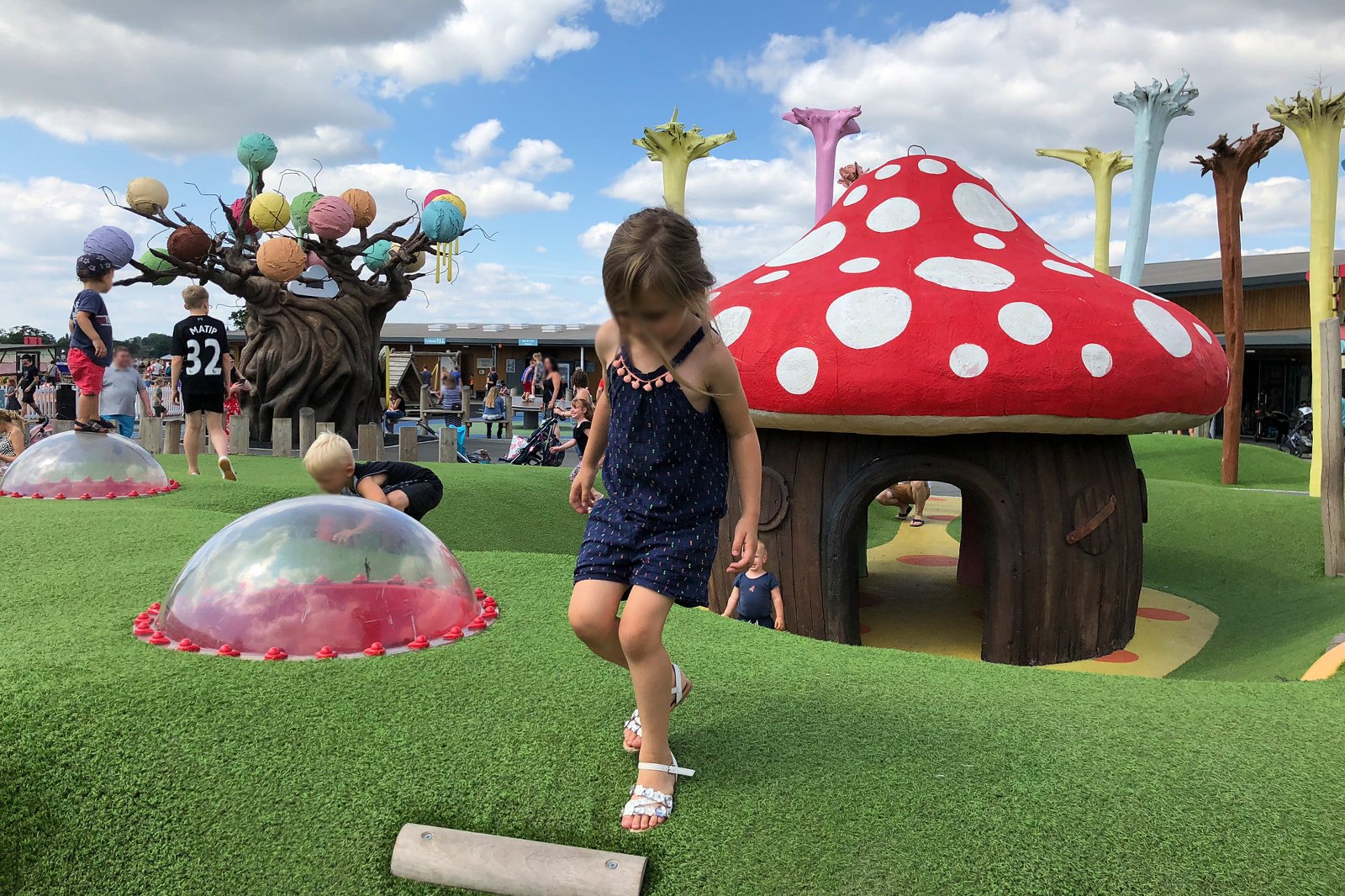 The Ice Cream Farm
A good mix of flavours and fun
You'll find more than farm animals at Cheshire Ice Cream Farm. Around 40 scrumptious ice cream flavours are made on-site, plus there's quad biking, crazy golf, playgrounds, and a café where mum and dad can relax and enjoy snacks and drinks.
الموقع: The Ice Cream Farm, Newton Lane, Tattenhall, Cheshire, Chester CH3 9NE, UK
أوقات العمل: Daily from 10am to 5pm
رقم الهاتف: +44 (0)8001 337000
الصورة من تقدمة Martyn Wright (CC BY 2.0) معدّلة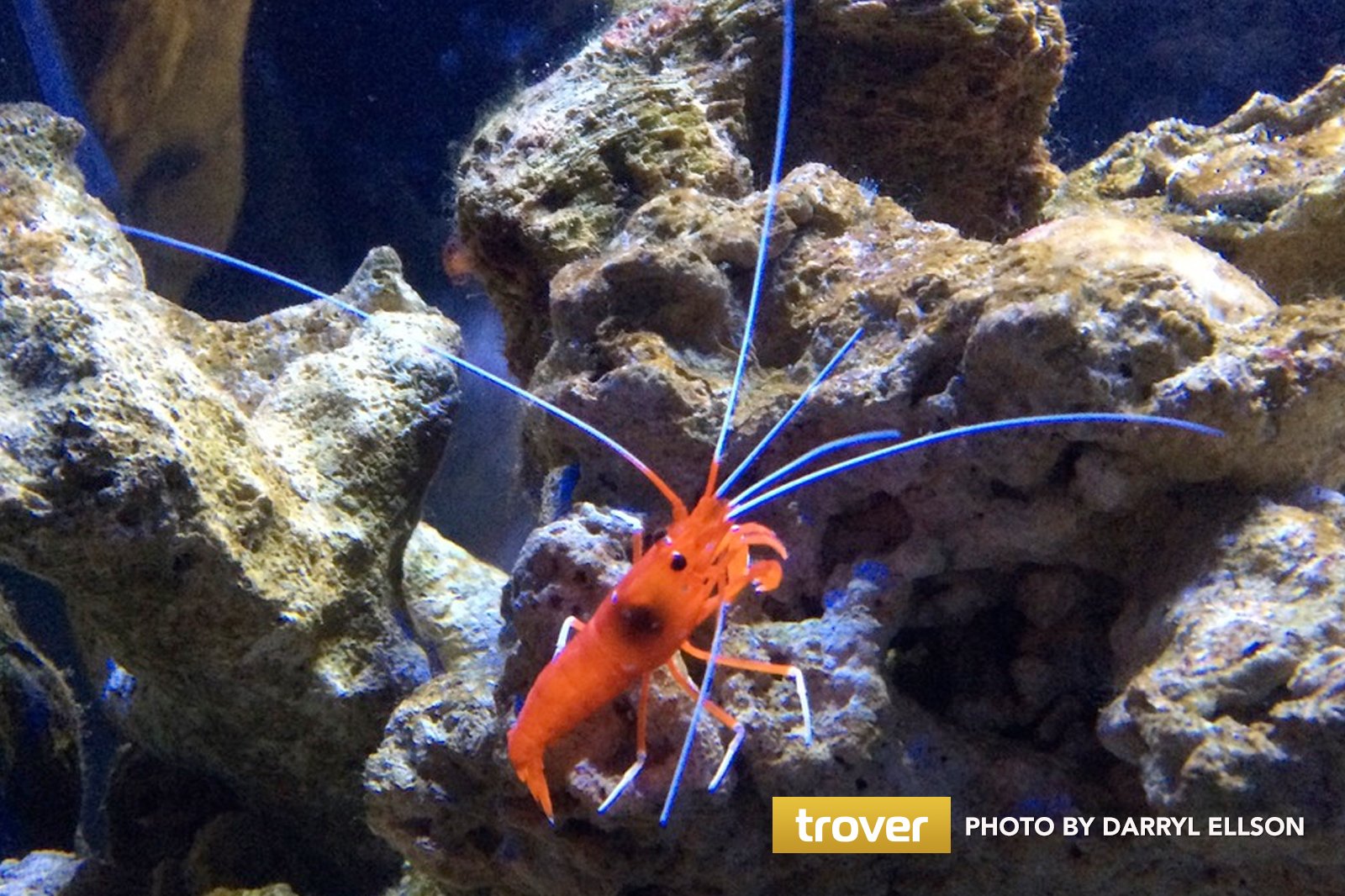 Blue Planet Aquarium
Come face to face with a shark
All ages will enjoy the impressive Blue Planet Aquarium, which is less than 30 minutes north of Chester. The aquarium has an underwater tunnel, daily shows, African and Amazonian themed areas, and one of the largest shark collections in Europe.
It's even possible for kids to dive with white and black tip reef sharks. The junior shark diving experience is available at weekends and should be booked in advance. Younger children will also enjoy the outdoor Pirate Playground.
الموقع: Longlooms Road, Cheshire Oaks, Ellesmere Port CH65 9LF, UK
أوقات العمل: Monday–Friday from 10am to 5pm, Saturday and Sunday from 10am to 6pm
رقم الهاتف: +44 (0)1513 578804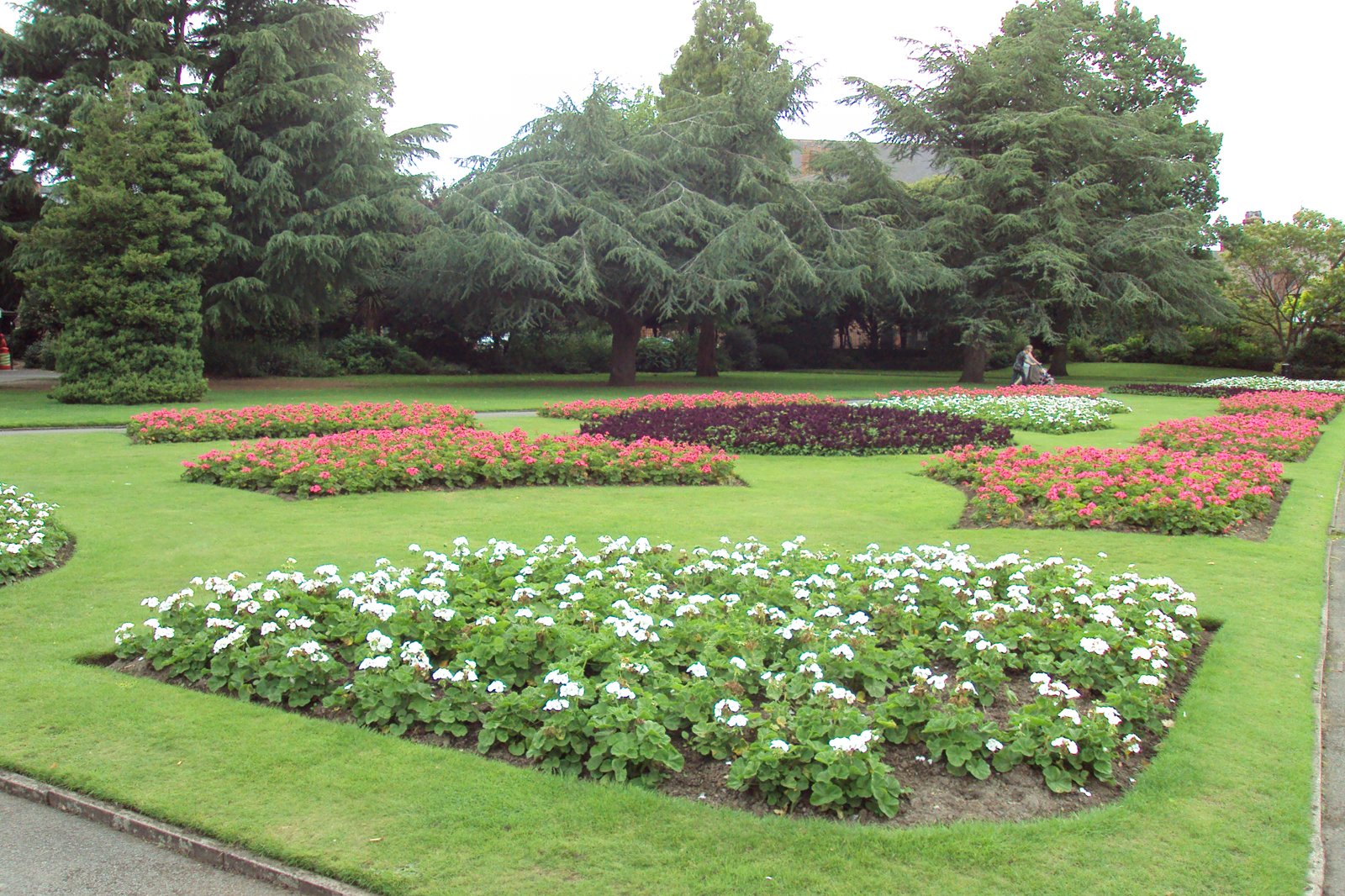 Fun at Grosvenor Park
Lush open spaces for all to enjoy
Britain is good at parks and Chester is no exception with its Grosvenor Park. The park is bang in the city centre and has a playground and miniature railway. Adults can admire the ornamental flower beds while little ones scamper around the expansive lawns.
الموقع: 9 The Groves, Chester CH1 1SD, UK
أوقات العمل: Summer: daily from 7am to 8pm. Winter: daily from 8am to 6pm
رقم الهاتف: +44 (0)3001 237026
الصورة من تقدمة Rept0n1x (CC BY-SA 3.0) معدّلة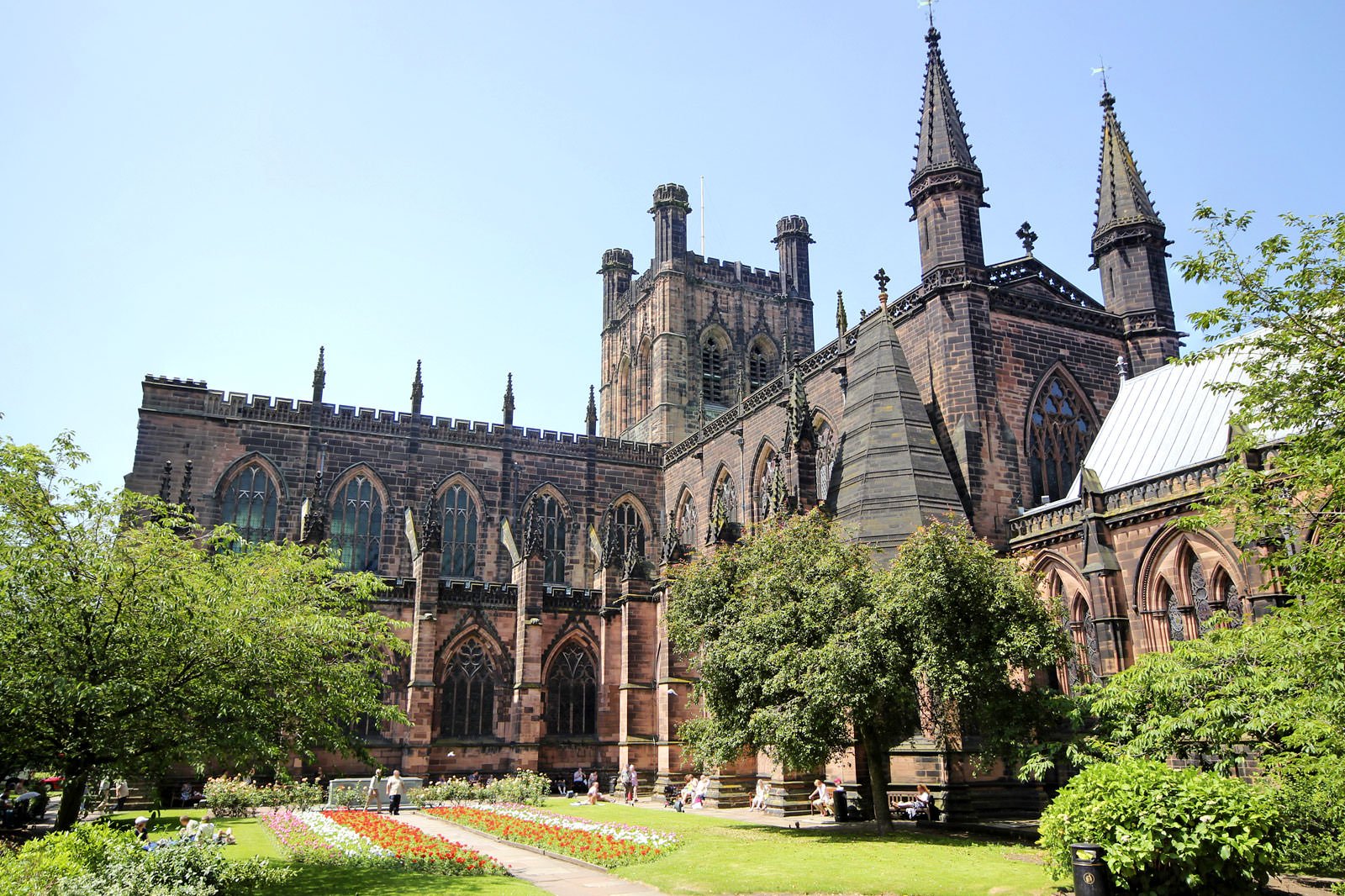 Chester Cathedral
A 16th-century abbey to explore
At Chester Cathedral, children enjoy hunting for carvings of the Chester Imp and a little dog scratching his ear. Recommended is the Cathedral at Height tour – note that children must be able to walk up the tower and spiral staircase unaided.
الموقع: St. Werburgh Street, Chester CH1 2HU, UK
أوقات العمل: Monday–Saturday from 9am to 5pm, Sunday from 11.45am to 4pm
رقم الهاتف: +44 (0)1244 324756
الأزواج
العائلات
الطابع التاريخي
الصور
الميزانية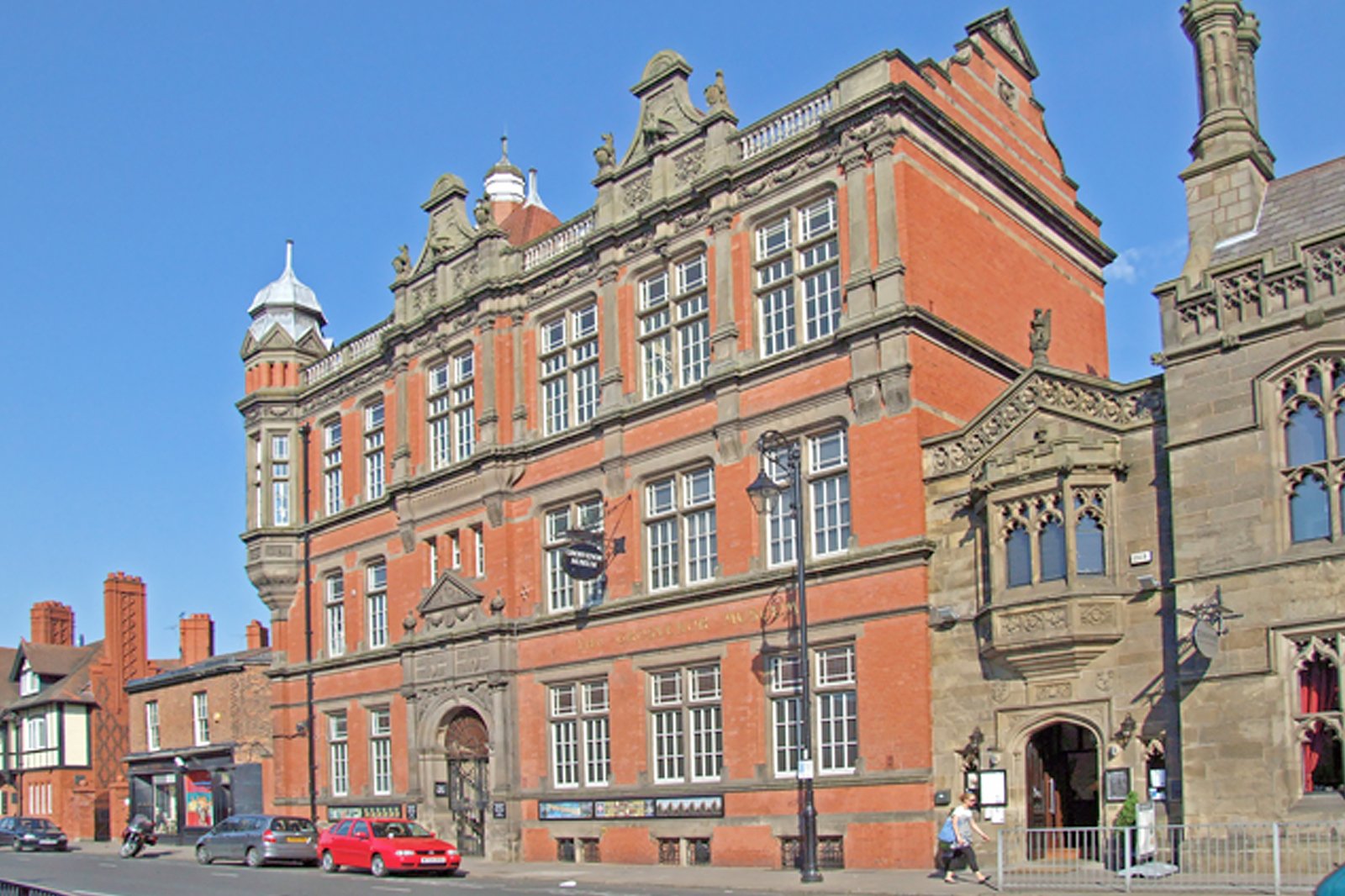 Grosvenor Museum
Find national treasures inside
Grosvenor Museum is an excellent museum in Chester that gears itself towards families and organizes a range of events during school vacations. Besides offering interesting historical exhibits, the museum also regularly holds workshops, museum walks, and special one-off exhibitions.
الموقع: 27 Grosvenor Street, Chester CH1 2DD, UK
أوقات العمل: Monday–Saturday from 10.30am to 5pm, Sunday from 1pm to 4pm
رقم الهاتف: +44 (0)1244 972197
الصورة من تقدمة Dennis Turner (CC BY-SA 2.0) معدّلة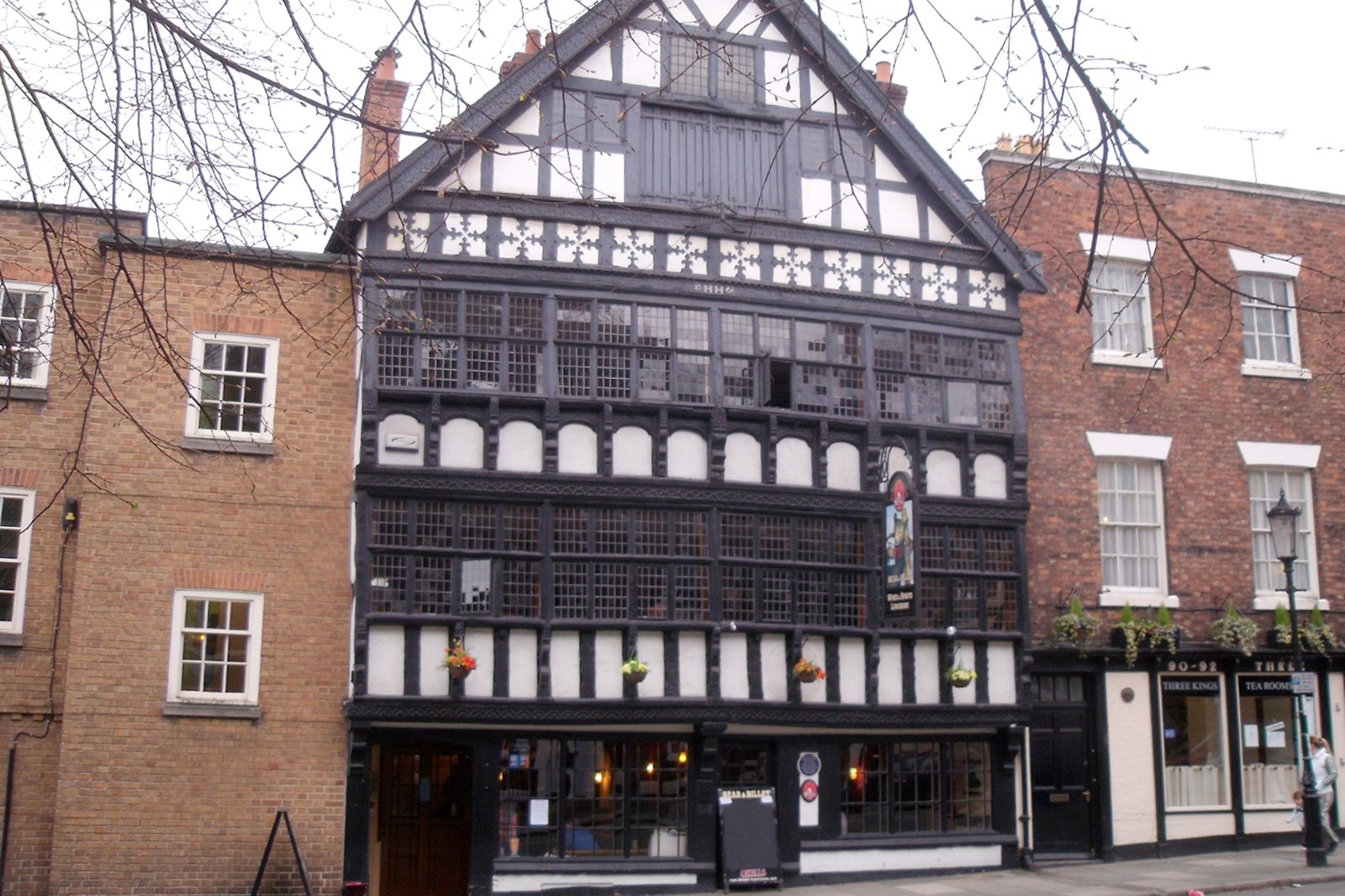 Bear and Billet
A cosy family pub serving home-cooked cuisine
Built as a townhouse in 1664, Bear and Billet is a black-and-white timber-framed pub that has tiny lead windows and overhangs the street. Inside, there's a real fire, plenty of space, and a huge menu of home-cooked food that will suit the whole family.
Plain and simple English pub food really hits the mark when you've got children in tow in Chester. Venues often provide special kids' menus of reliable favourites, like scampi and chips or bangers (sausages) and mash.
الموقع: 94 Lower Bridge Street, Chester CH1 1RU, UK
أوقات العمل: Monday–Friday from 11.30am to 12am, Saturday from 11am to 12am, and Sunday from 10am to 11pm
رقم الهاتف: +44 (0)1244 311886
الصورة من تقدمة Peter Broster (CC BY 2.0) معدّلة