عذرا، لم تتم ترجمة هذه الصفحة إلى لغتك بعد...
10 Things to Do in Helsinki with Kids
Best Family-Friendly Places in Helsinki
Helsinki is one of Finland's most child-friendly cities thanks to its many parks, islands, and outdoor activities. There's plenty of fun to be had for parents and children alike. Summertime is when you get to enjoy fun rides and parades at the city's many amusement parks, swim in outdoor pools, and explore botanical gardens.
At first glance, Helsinki may not be the most affordable holiday destination but you'll be glad to know that toddlers get to enjoy discounted and even free admission to many attractions. Plan an exciting holiday for the entire family with our guide to things to do in Helsinki with kids.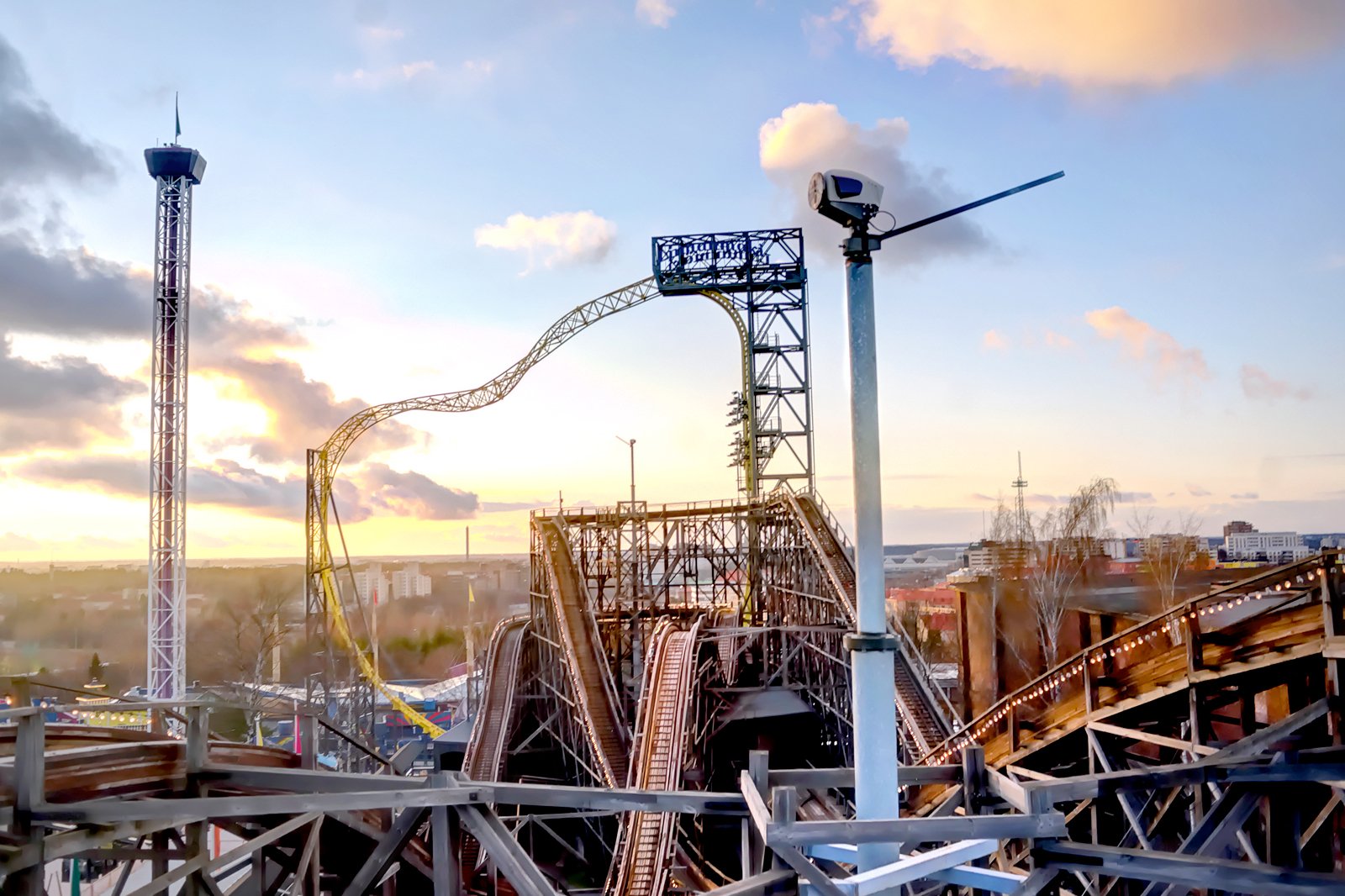 Linnanmäki Amusement Park
Enjoy over 40 thrilling rides at Finland's oldest theme park
Linnanmäki is Finland's oldest theme park, featuring over 40 rides, 3 children's playgrounds, and dozens of arcade games. During the summer, you get to watch circus shows and street performances at the open-air arena. Located 3.5km north of Helsinki's Senate Square, the park has wooden rollercoaster that has been entertaining visitors since 1950. Entering Linnanmäki is free of charge, and you also get to enjoy 9 rides without paying for a ticket. If you want to experience the rest of the attractions, opt for the all-day-access wristband which costs around €42. Linnanmäki is next door to SEA LIFE Helsinki, which you get in at a discounted rate if you purchase the wristband.
الموقع: Tivolikuja 1, 00510 Helsinki, Finland
أوقات العمل: Hours vary by season
رقم الهاتف: +358 10 572 2200
الأزواج
العائلات
الميزانية
المجموعات
الصورة من تقدمة Tatu Kosonen (CC BY-SA 4.0) معدّلة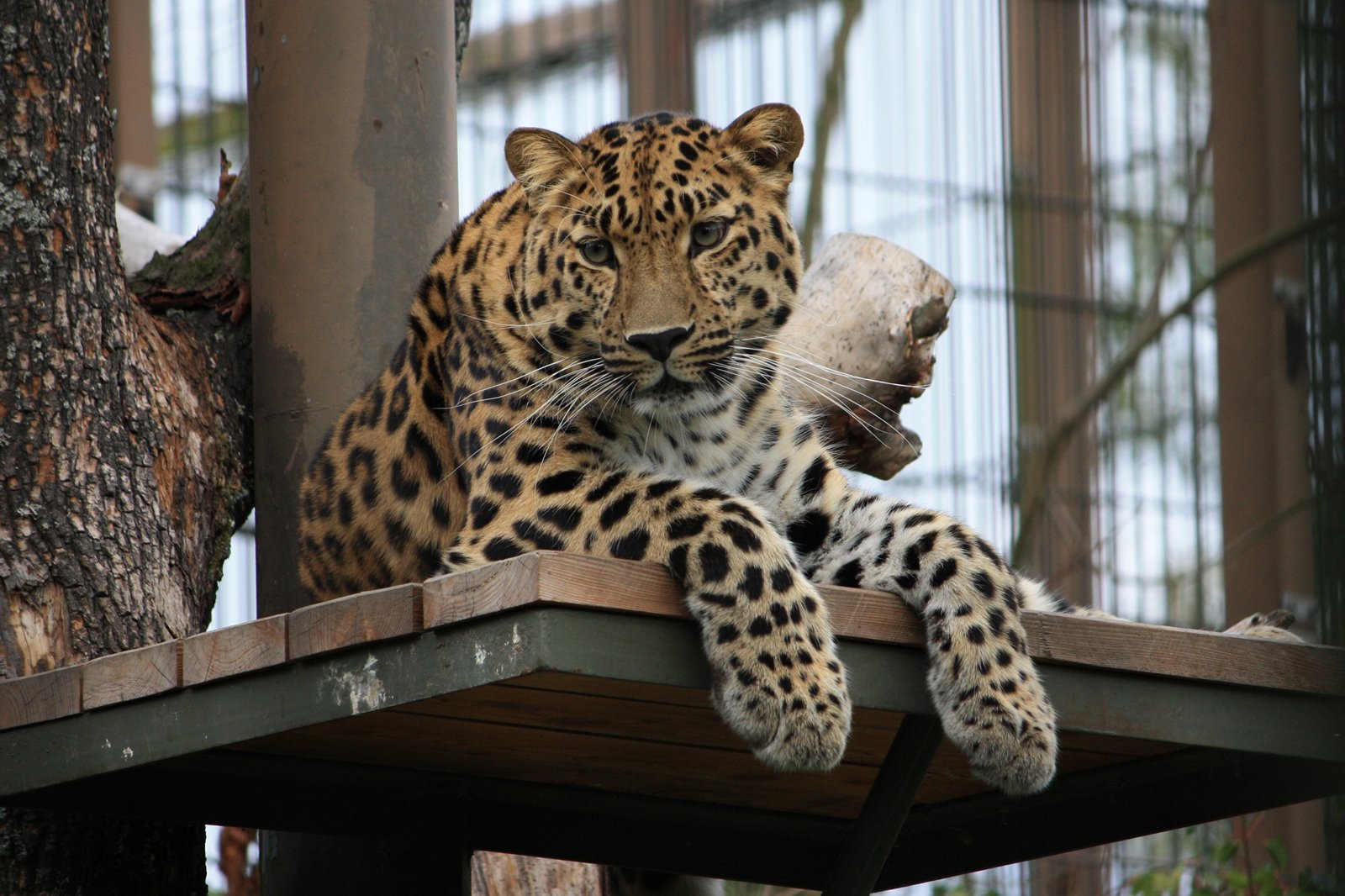 Helsinki Zoo
Spot Amur leopards at Finland's largest zoo
Helsinki Zoo dates back to 1889, making it the oldest wildlife centre in Finland. Here, you get to visit 150 animal species and 1,000 plant species from all over the world. The zoo is located on Korkeasaari Island, which is connected to Helsinki's Mustikkamaa district via a bridge. For a leisurely way of getting there, there are ferries departing from Market Square (May–September) or Hakaniemi (June–August) every day. One of Helsinki Zoo's most visited enclosures is the Cat Valley, which houses Siberian tigers and the rare Amur leopards.
الموقع: Mustikkamaanpolku 12, 00270 Helsinki, Finland
أوقات العمل: Hours vary by season
رقم الهاتف: +358 9 310 1615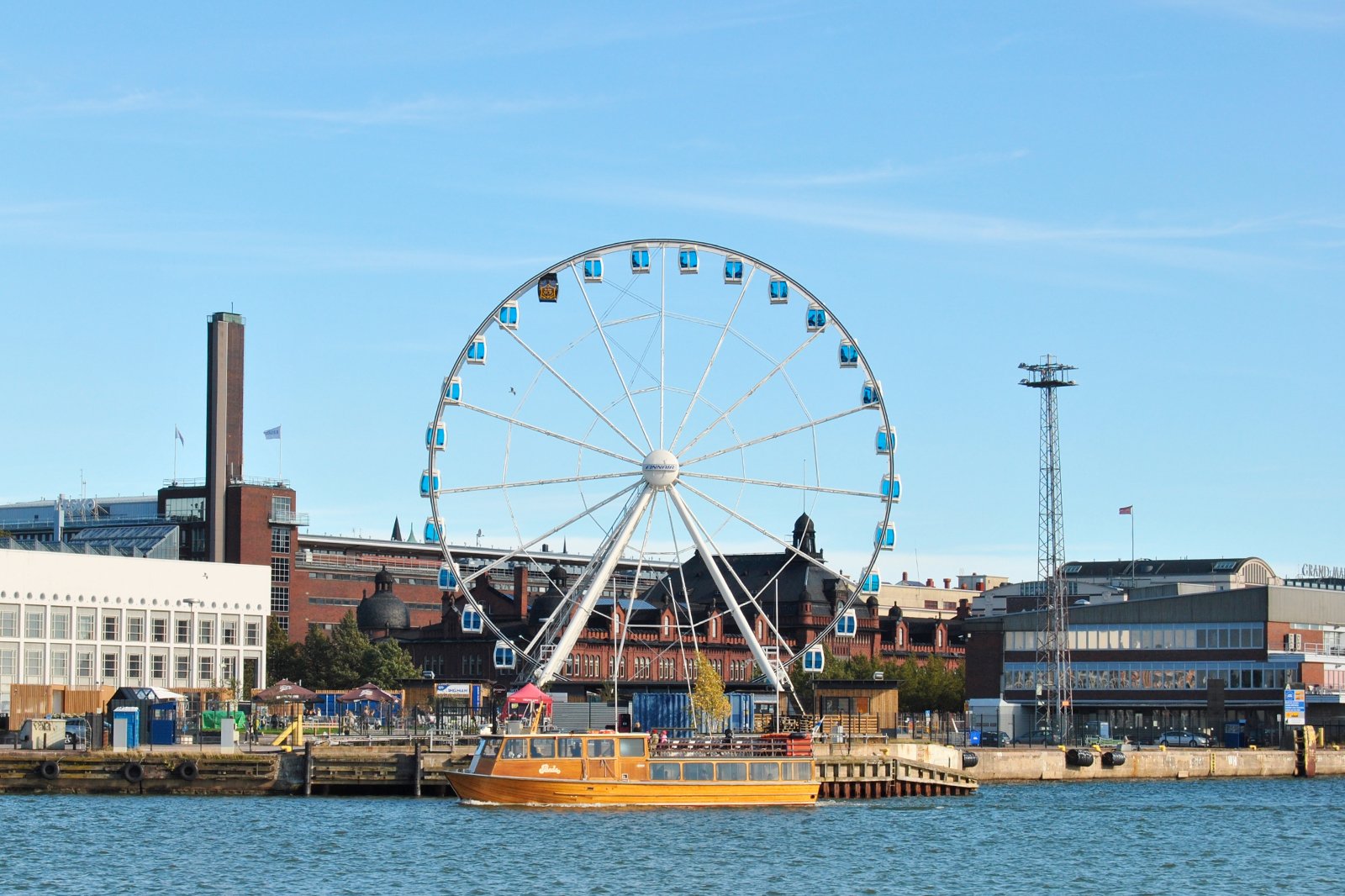 SkyWheel Helsinki
See Helsinki and the Baltic Sea from up to 40 metres high
SkyWheel is a traditional Ferris wheel located on Helsinki's southern harbour. It takes passengers to an impressive height of 40 metres, offering expansive views of the city and Baltic Sea. All 30 gondolas are climate-controlled, so you can enjoy this ride all year round. Each cabin fits 4 people comfortably, with a full ride taking around 10 minutes. Admission costs from around €13 for adults, from €9.50 for children aged 3 to 11 years old, and free for toddlers aged 2 and below.
الموقع: Katajanokanlaituri 2, 00160 Helsinki, Finland
أوقات العمل: Monday–Friday from 11am to 7pm, Saturday from 10am to 8pm, Sunday from 11am to 6pm
رقم الهاتف: +358 40 4804604
الأزواج
العائلات
الصور
الفخامة
الصورة من تقدمة Paasikivi (CC BY-SA 4.0) معدّلة
SEA LIFE Helsinki
Learn what seahorses eat during feeding times
SEA LIFE Helsinki features 50 aquariums and marine species mainly from the Arctic and Baltic Seas. The Jellyfish Seas tank is home to over 300 species, including moon jellyfish, box jellyfish, and the 2-metre-long lion's mane jellyfish. Daily feeding sessions take place at different areas of the aquarium. You can see sharks and piranhas stalking for their prey. Admission to SEA LIFE Helsinki is priced from €16.50 per adult and €13 per child (3 – 11 years old), but you can book online for discounted prices.
الموقع: Tivolitie 10, 00510 Helsinki, Finland
أوقات العمل: Hours vary by season
رقم الهاتف: +358 9 565 8200
الصورة من تقدمة Esquilo (CC BY-SA 3.0) معدّلة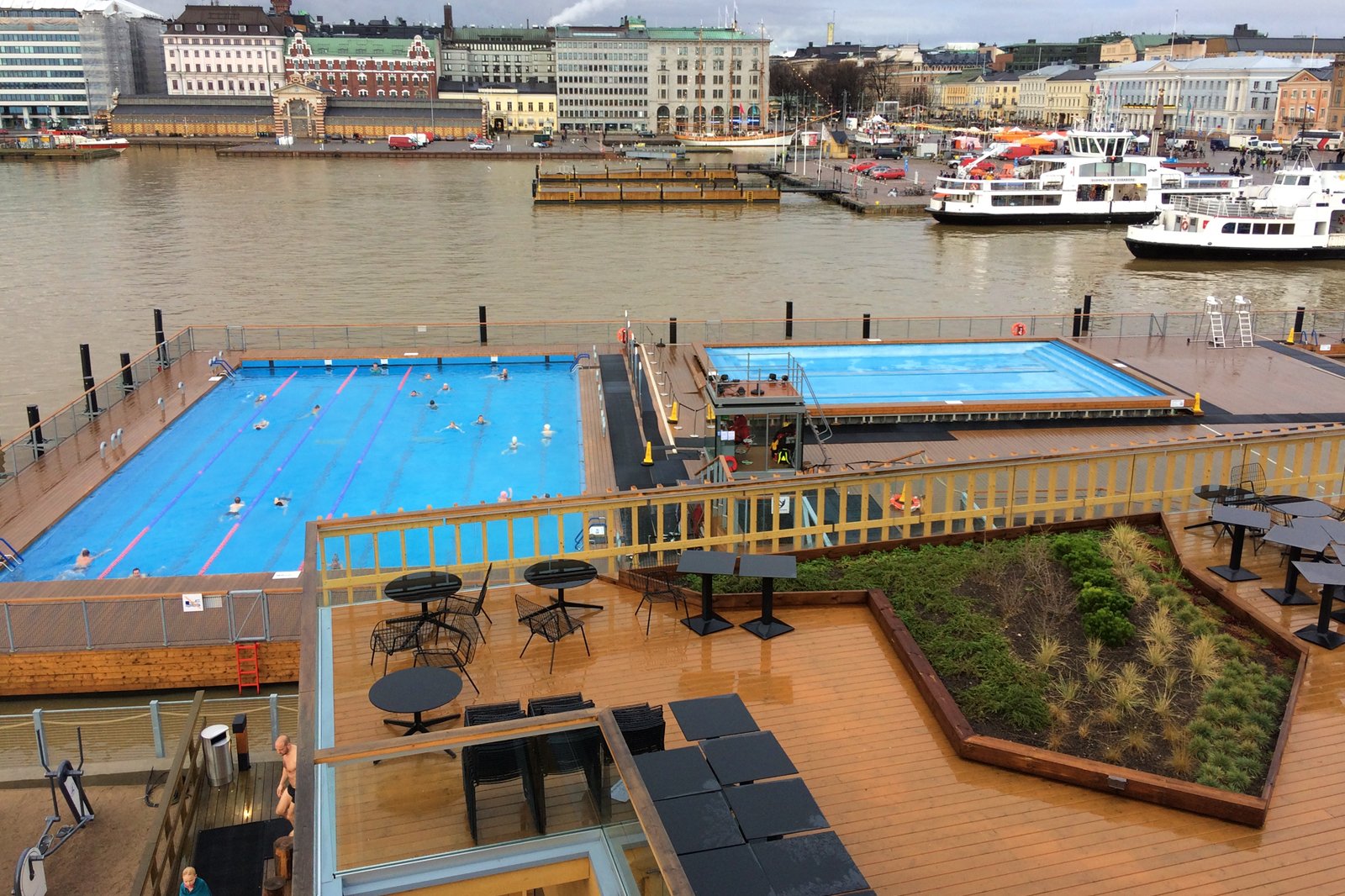 Allas Sea Pool
Swim in the heated pools with views of the Baltic Sea
Allas Sea Pool is a family-friendly swimming and sauna centre nearby Helsinki's Market Square. Its seawater pool, warm water pool and children's pool are located on an elevated deck that overlooks SkyWheel Helsinki and the Baltic Sea. Swimming lessons are available for inexperienced swimmers, and you get to enjoy activities such as yoga, bootcamp, and lifesaving courses for kids. Allas Sea Pool also has traditional saunas catered for women, men, and private functions.
الموقع: Katajanokanlaituri 2a, 00160 Helsinki, Finland
أوقات العمل: Monday – Thursday from 6.30am to 9pm, Friday from 6.30am to 10pm, Saturday from 9am to 10pm, Sunday from 9am to 9pm
رقم الهاتف: +358 40 565 6582
الصورة من تقدمة Sinikka Halme (CC BY-SA 4.0) معدّلة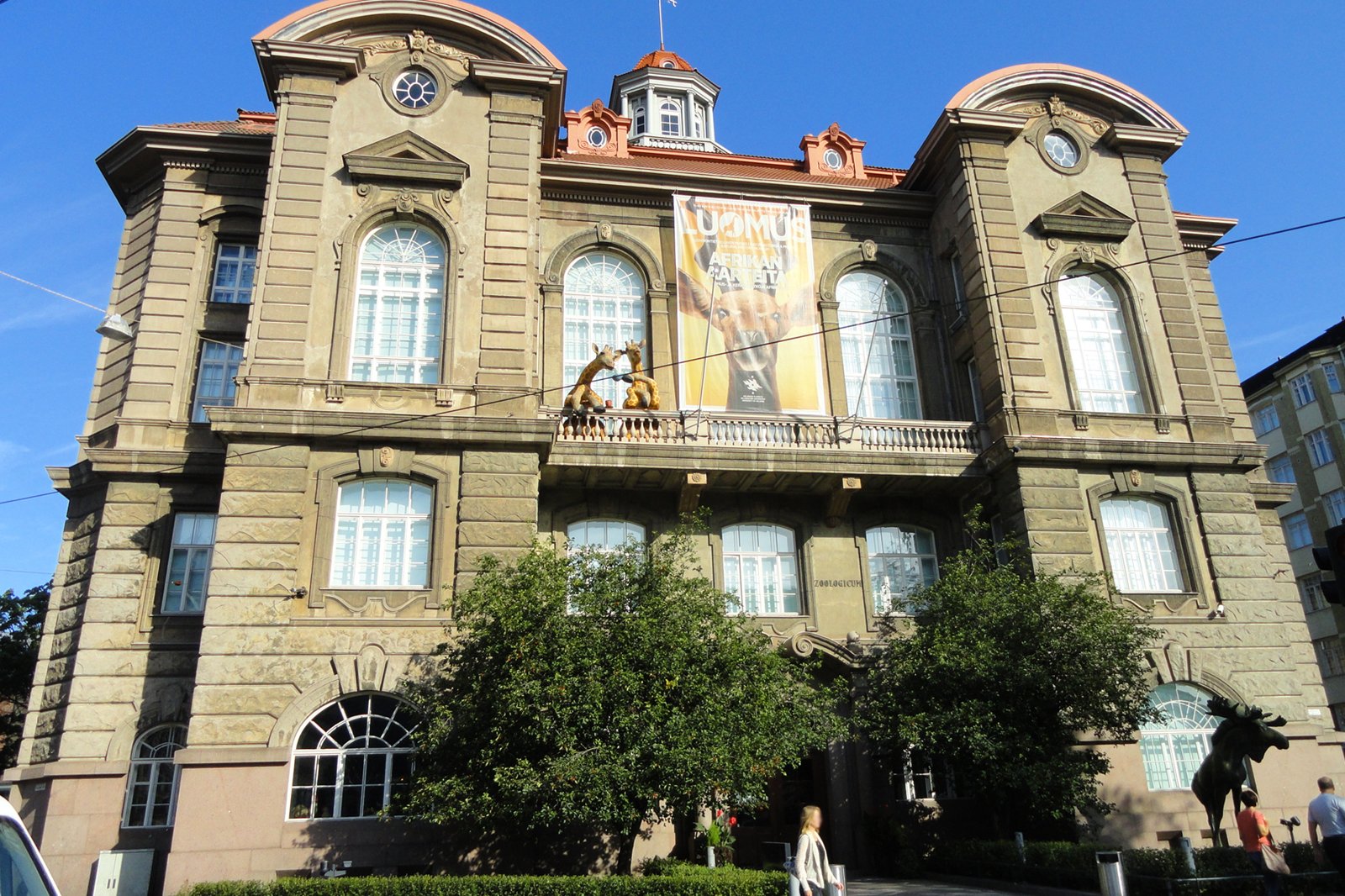 Finnish Museum of Natural History
Check out stuffed wildlife and dinosaur fossils
The Finnish Museum of Natural History features 6 permanent exhibitions on the diversity of plant and animal species in Finland and various parts of the world. The Story of the Bones gallery displays animal skeletons and ancient fossils dating back to the Ice Age, while Giraffes in the Gymnasium is where you get to see stuffed animals such as zebras, jaguars, and deer. Free audio guides in English, French and Russian are available if you prefer exploring the museum's exhibits at your own pace.
الموقع: Pohjoinen Rautatiekatu 13, 00100 Helsinki, Finland
أوقات العمل: Winter: Tuesday–Wednesday, and Friday from 9am to 4pm, Thursday from 9am to 6pm, Saturday from 10am to 5pm, Sunday from 10am to 4pm (closed on Mondays). Summer: Tuesday–Wednesday and Friday–Sunday from 10am to 5pm, Thursday from 10am to 6pm (closed on Mondays)
رقم الهاتف: +358 29 412 8800
العائلات
الطابع التاريخي
الصور
المجموعات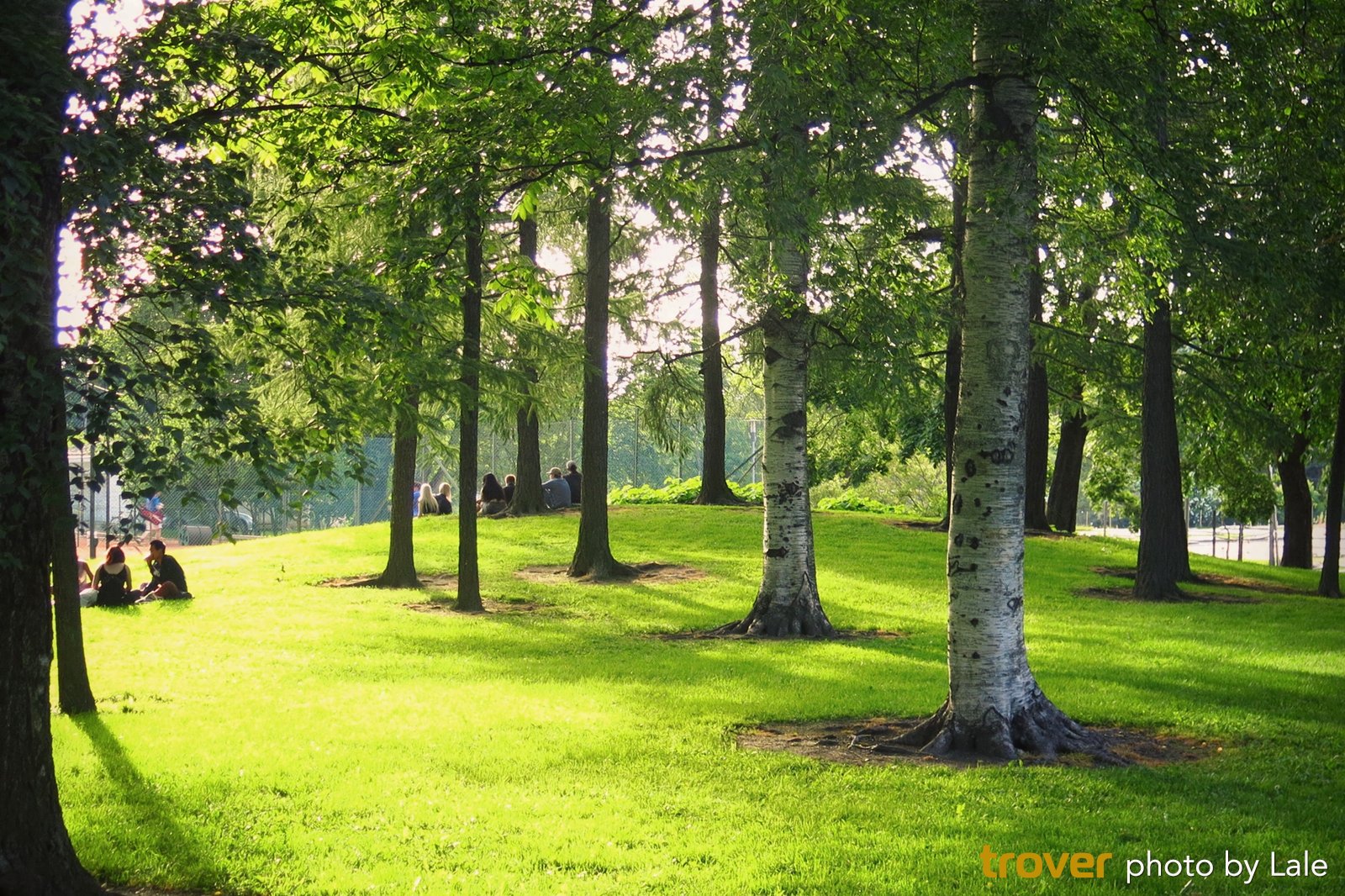 Kaisaniemi Botanic Garden
Check out gigantic water lilies at the tropical glasshouse
The Kaisaniemi Botanic Garden features 10 glasshouses that cultivate over 1,300 plant species from deserts, rainforests and tropical wetlands around the world. The Palm House exhibit is particularly popular for housing the world's biggest seed and colourful orchids, while the Waterlily Room is where you can see the gigantic Santa Cruz lily pads, which span up to 2 metres in diameter and can hold an adult human – but don't try it yourself. If you're not keen to pay around €10 to explore these glasshouses, the 10,000-square-metre outdoor gardens are free to explore all year round.
الموقع: Kaisaniemenranta 2, 00170 Helsinki, Finland
أوقات العمل: Daily from 9am to 8pm
رقم الهاتف: +358 29 412 4455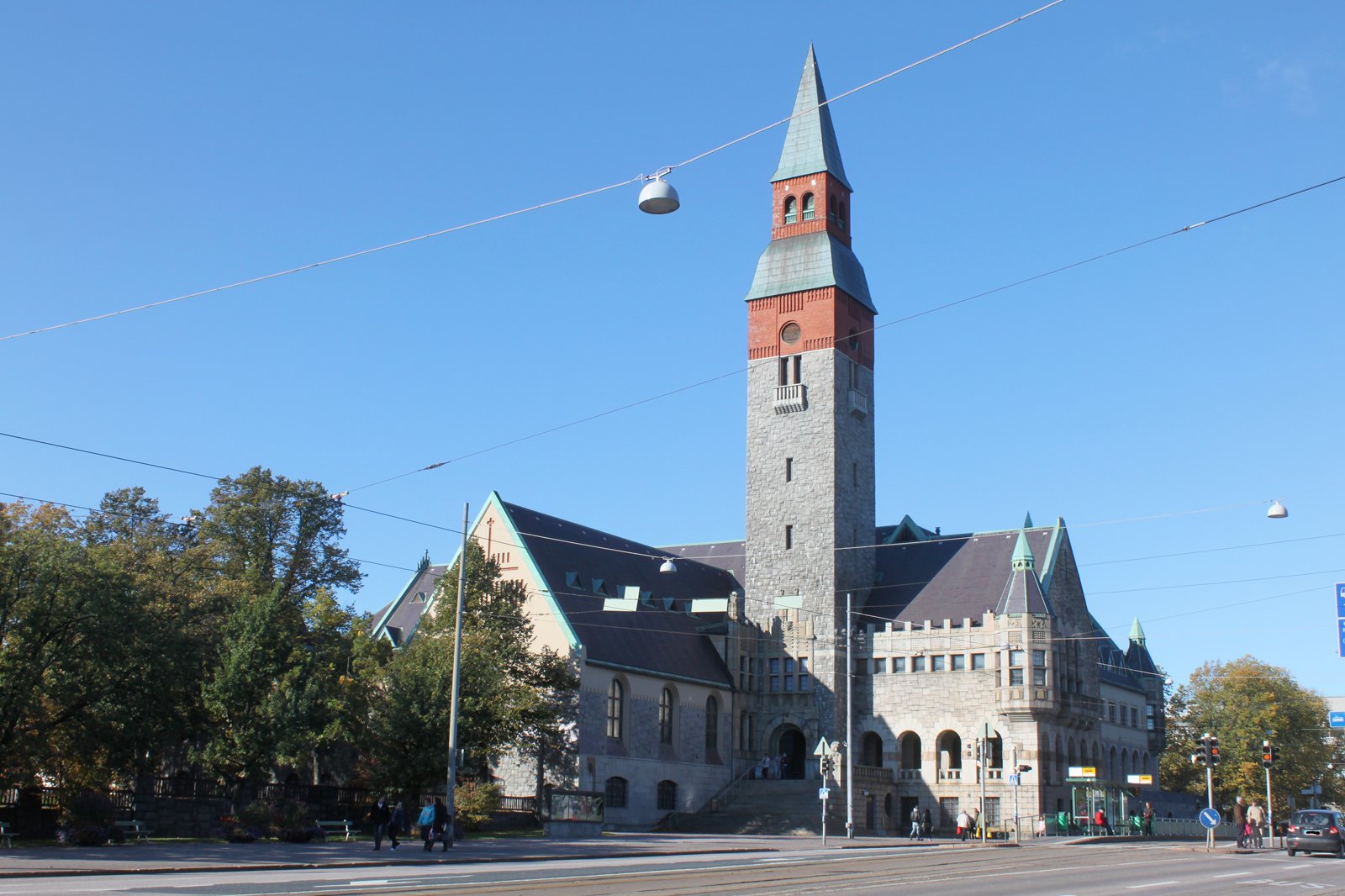 National Museum of Finland
Play interactive games at Workshop Vintti
The National Museum of Finland features 4 permanent exhibitions on Finnish history, people, and culture, including one that's tailored for children. Artefacts date back from medieval times to the 19th century, consisting of coins, medals, clothing, and weaponry. You can learn about the history of Finland at Workshop Vintti, with hands-on activities like how to harness a horse and how to build a log cabin. Admission to the National Museum of Finland costs around €12 per adult, but children below 18 years old enter for free. For free entry for the whole family, visit the museum on Friday between 4pm and 6pm.
الموقع: Mannerheimintie 34, 00100 Helsinki, Finland
أوقات العمل: Wednesday from 11am to 8pm, Thursday–Tuesday from 11am to 6pm (September–December: closed on Mondays)
رقم الهاتف: +358 29 533 6000
العائلات
الطابع التاريخي
الصور
الرحلات المنفردة
الصورة من تقدمة Ainar Riigov (CC BY 3.0) معدّلة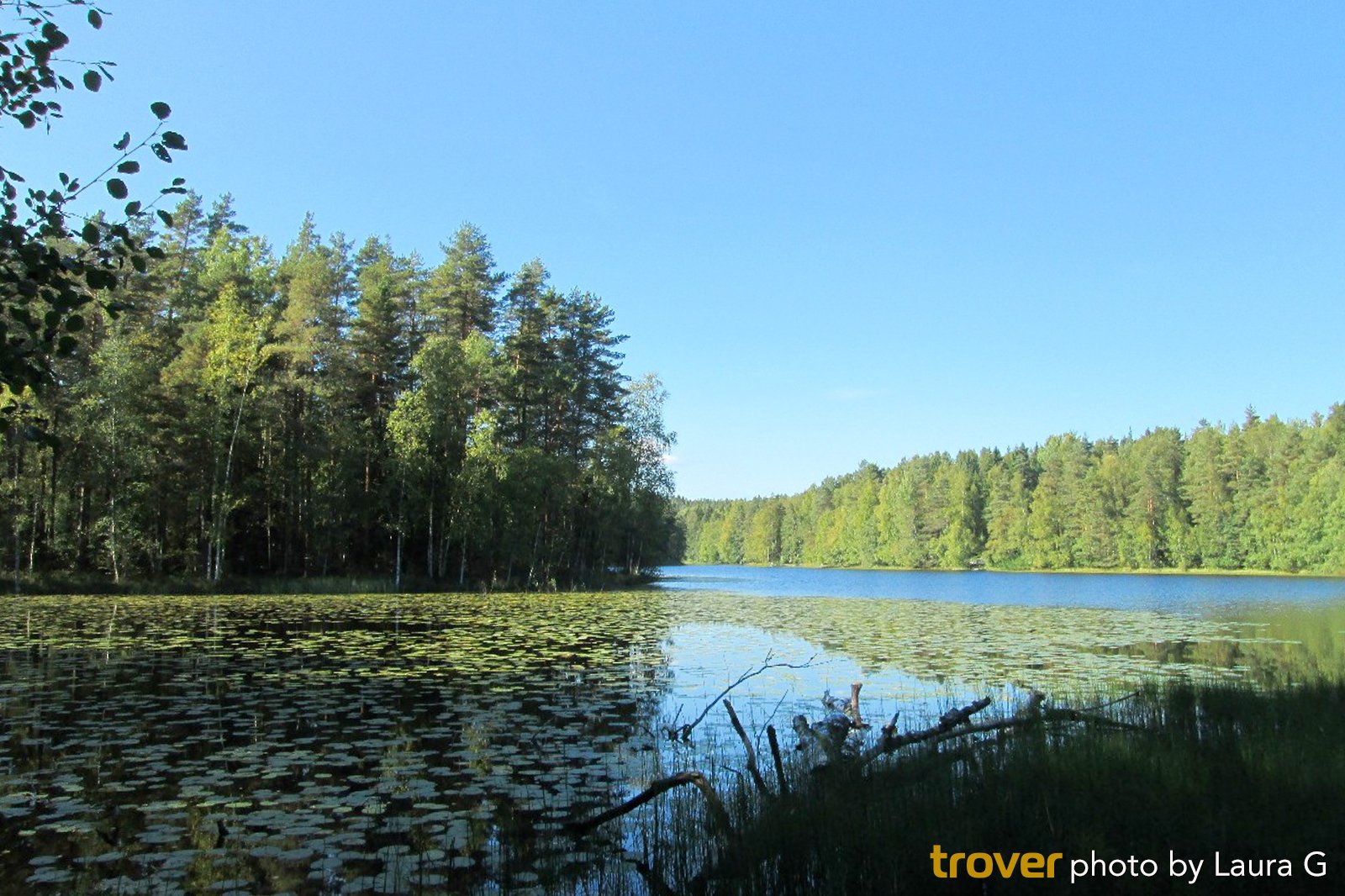 Nuuksio National Park
Forage for berries and mushrooms in late summer
Nuuksio National Park, located 40 km northwest of Helsinki, attracts nature lovers with its scenic forests, valleys, and diverse wildlife. There are over 80 lakes and ponds within the park, with Lake Pitkäjärvi being a popular spot for canoeing. The park is typically busy during the summertime, as you get to enjoy activities such as camping, rock-climbing, and take part in nature trails. You're also free to explore the forests and forage for mushrooms and fresh lingonberries during the late summer.
الموقع: Nuuksio National Park, 03220 Vihti, Finland
رقم الهاتف: +358 40 163 6200
الأزواج
العائلات
المغامرة
المجموعات
Theatre Museum
Try your hand at acting at the Arkadia Theatre
Finland's Theatre Museum is where you get to learn about the performance arts industry through interactive exhibits and workshops in Helsinki. The Costume Collection displays out elaborate clothes, jewellery, wigs, and sketches dating back to the late 1800s. Theatre Attic features traditional puppets and a small theatre for children to enjoy live puppetry shows during their visit. Theatre Museum offers interesting workshops on acting and costume designing for visitors of all ages. The duration of each workshop is between 1 and 2 hours, with prices starting from €150 per adult and €80 per child (double rates apply on weekends). Guided tour of the museum in Finnish, Swedish, and English are available from Tuesday to Friday from 9.15am onwards.
الموقع: Tallberginkatu 1, 00180 Helsinki, Finland
أوقات العمل: Tuesday and Thursday - Sunday from 11am to 6pm, Wednesday from 11am to 8pm (closed on Mondays)
رقم الهاتف: +358 40 192 2300
العائلات
الطابع التاريخي
الصور