Castle Hill Park is a historic hilltop park in the city of Nice. It offers panoramic views over the pristine waters of the bay of Nice (also known as Bay of Angels) and is a popular public attraction for locals and visitors of all ages. The park sits 92 metres above ground and features a variety of activities by the hilltop. This includes a café to enjoy coffee with a view, a manmade waterfall, and play areas for children.
Once you arrive at the top, you'll also find a large monumental cemetery that's open for public visits. Separated into 3 sections, this cemetery showcases a rich history of the city of Nice and plays host as the final resting place to many popular people and aristocrats. It's also where Emil Jellinek, the creator of the world-famous vehicle brand, Mercedes, is buried.
Castle Hill Park in Nice - one of the highlights of 10 Most Instagrammable Places in Nice and 10 Best Things to Do for Couples in Nice (Read all about Nice here)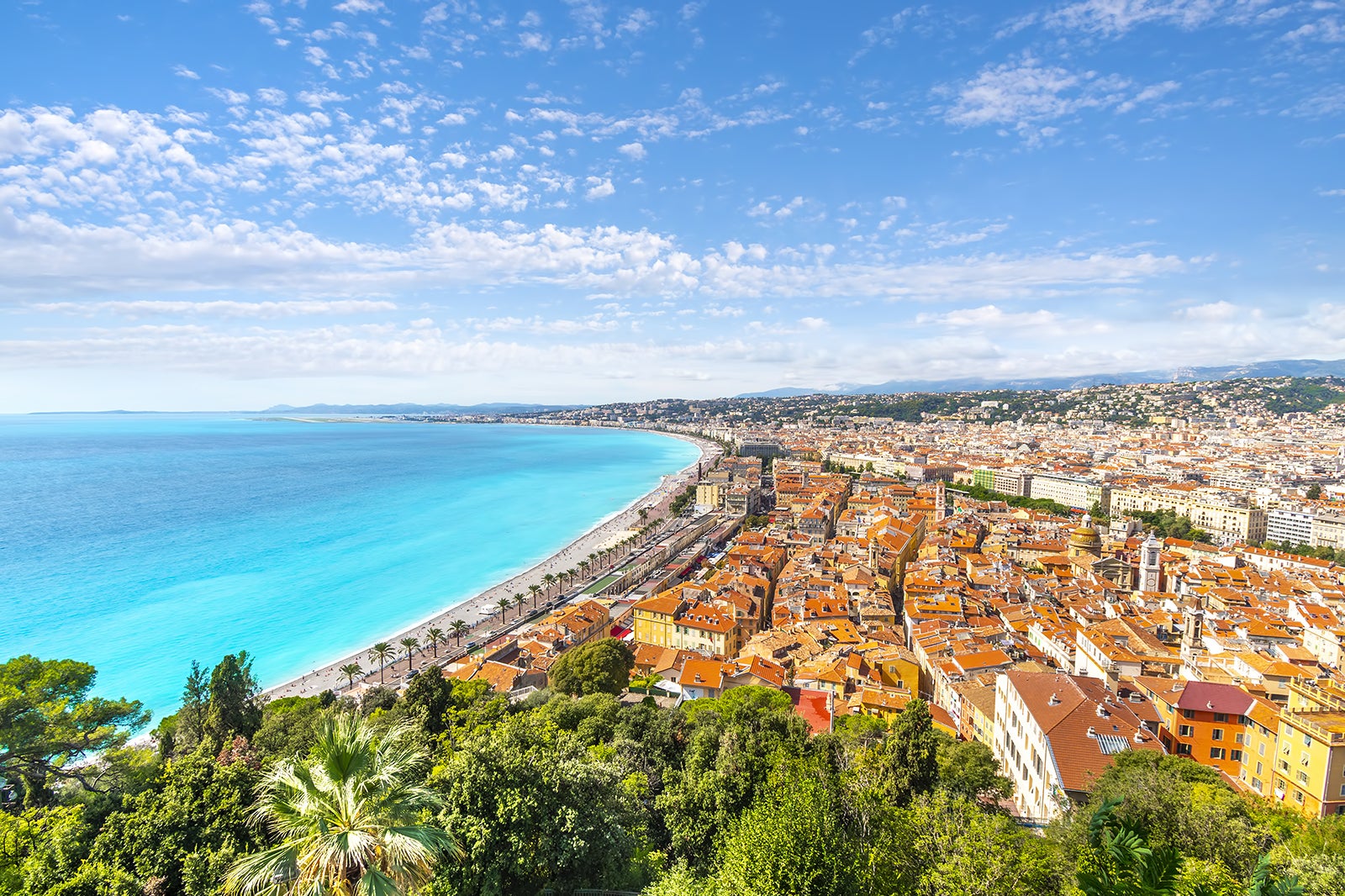 A brief history of Castle Hill Park
Before Castle Hill Park became the public attraction it is today, the area was used as a military citadel. The Castle of Nice, of which the park got its name, was built around the 11th century before it was destroyed in 1706. Today, remnants of the castle, known to locals as Chateau de Nice, can be found around Castle Hill Park.
For first-time visitors, you may be unaware of the cannon shot from Castle Hill Park. Going off daily at noon, this tradition is said to be a practice by Sir Thomas Conventry-More, who used the cannon to inform his wife to return from the city centre. While this story has become a historic tale, this cannon shot has become a part of the park's many attractions, so you don't have to be alarmed if you hear a loud bang from the hilltop.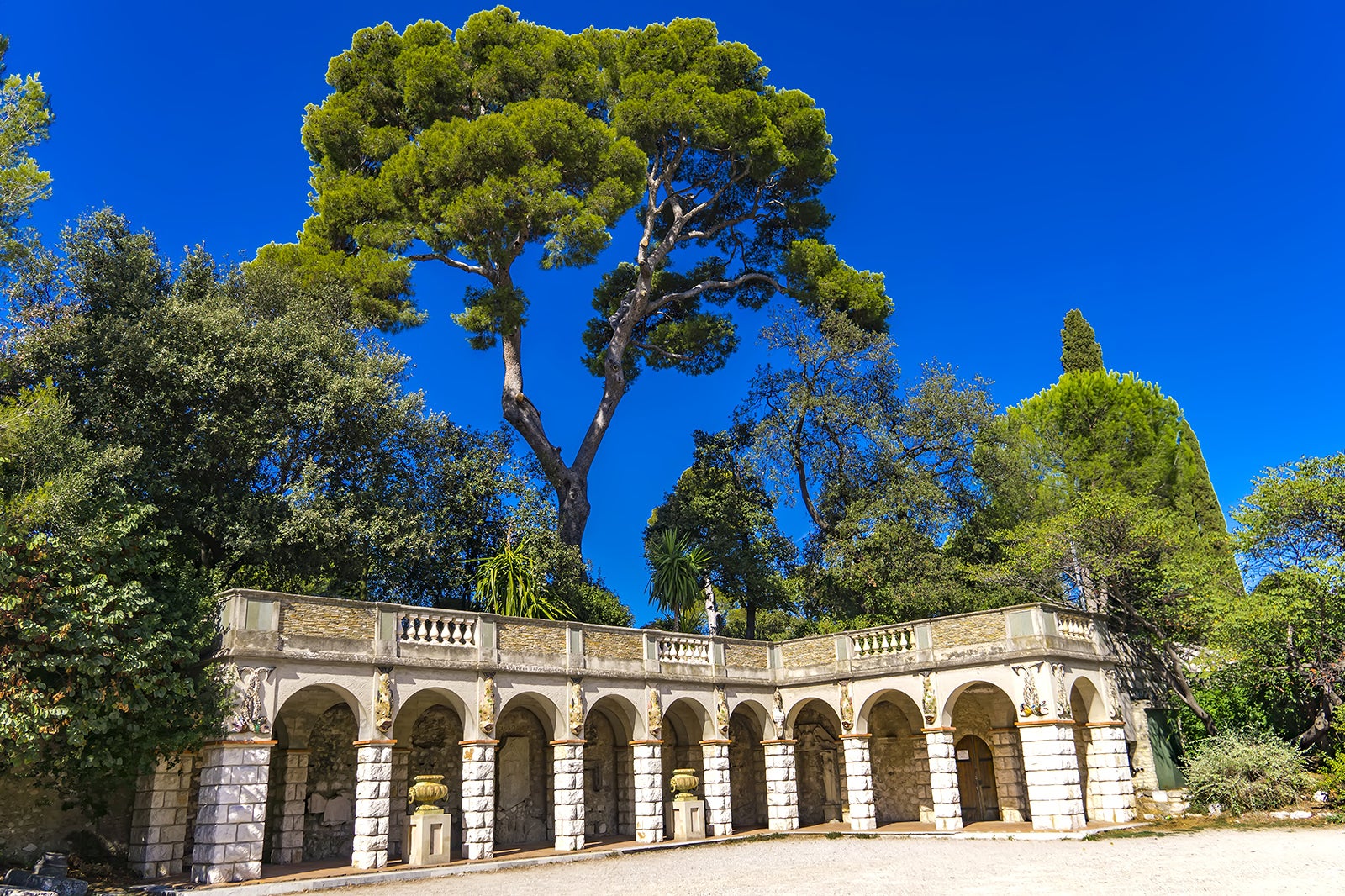 What are the highlights of Castle Hill Park?
Although sightseeing is the main draw for visitors to Castle Hill Park, families with young children can find a handful of playgrounds on-site. This should keep your little ones entertained while you enjoy a cup of coffee while overlooking the views of the bay of Nice.
When you're feeling peckish, don't forget to stop by the park's onsite café (nicknamed the Café at the Top) for a bite. The Cascade Dijon is a must-see while you're exploring Castle Hill Park. Built in 1885, this artificial waterfall provides beautiful views, whether seen from above or by its base.
On the last weekend of June, Castle Hill Park serves as the venue for Fete de la Chateau. This lively dance party typically lasts 2 days on the hilltop, with music and good vibes enveloping the park. Entrance to the party is free.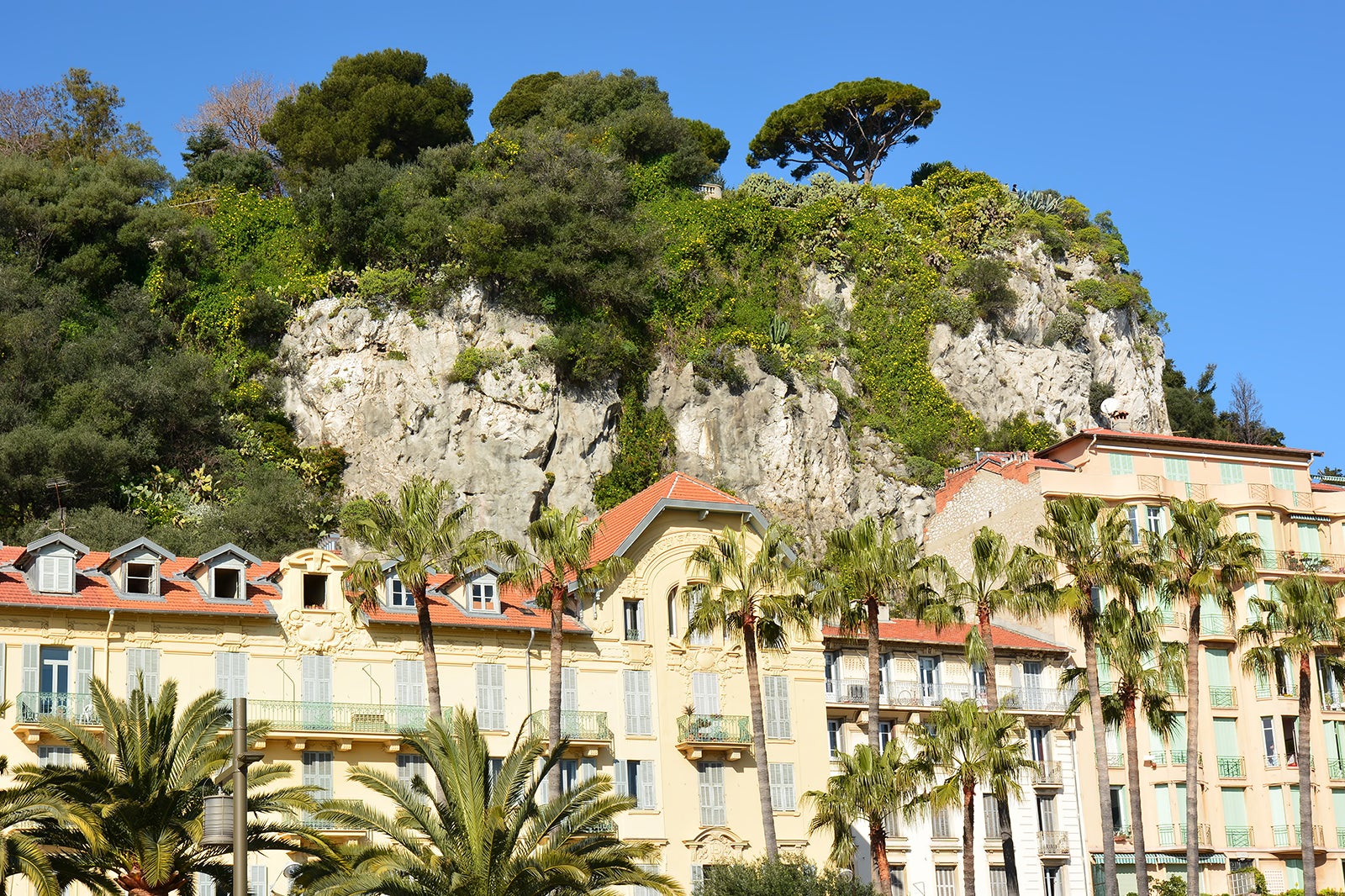 Good to know about Castle Hill Park
To get to the top of Castle Hill Park, you can choose between the stairs by the Promenade des Anglais or ride the park's old-school elevator. The park consists of small hills and cobblestoned paths, so wear comfortable walking shoes. Entering the park is free, but you'll want to bring some cash to buy food and drinks while you're there.
You're welcome to bring a picnic basket and lay down a mat to enjoy an afternoon at the park, as many locals do. Castle Hill Park is open daily and can get very busy in July and August. Avoid these months if you're not keen on crowds. The park offers fantastic sunset views, making it a popular destination for couples hoping to propose to their partner.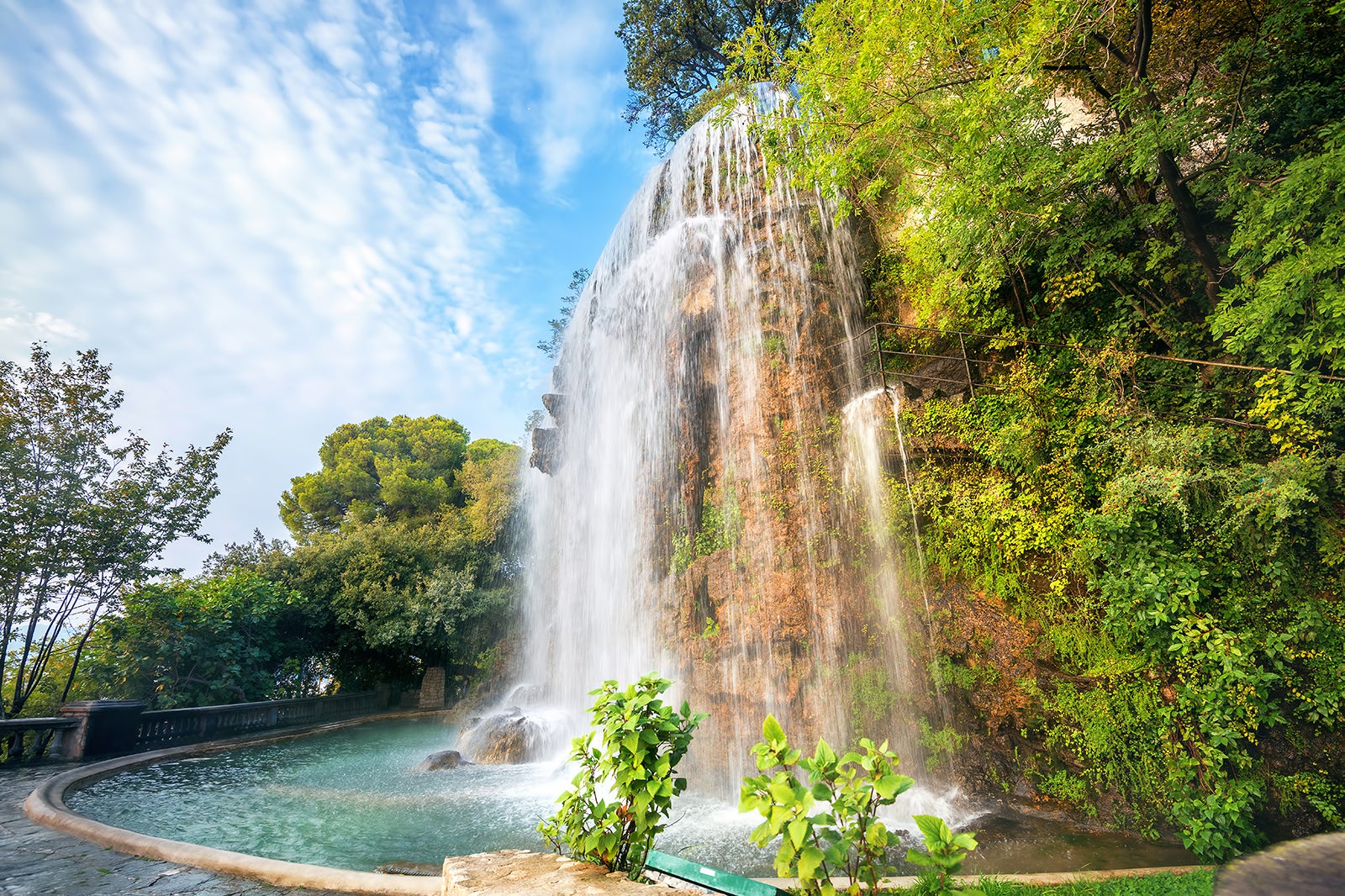 Castle Hill Park in Nice
أوقات العمل: October–March: daily from 8.30 am to 6 pm. April–September: daily from 8.30 am to 8 pm
عذرا، لم تتم ترجمة هذه الصفحة إلى لغتك بعد...
عودة إلى أعلى