عذرا، لم تتم ترجمة هذه الصفحة إلى لغتك بعد...
10 Best Things to Do in Abano Terme
What is Abano Terme most famous for?
Abano Terme is a small and quiet spa resort town that's surrounded by the Euganean Hills, just south of Padua city in the Veneto region. You can reach the town within a 45-minute drive west of Venice. Naturally, visitors come here to experience the soothing thermal baths and Roman spas, with curative mineral-rich waters fed by ancient springs.
There are a few charming old churches in and around town, as well as historical landmarks that hark back to Roman times. Most are within easy reach along uncrowded streets, which interconnect the town's unique piazzas and hilly parks. But there's more to the town than just spas and sightseeing. Here, we show you some of the top things to do in Abano Terme in a day or two.
What are the best things to do in Abano Terme?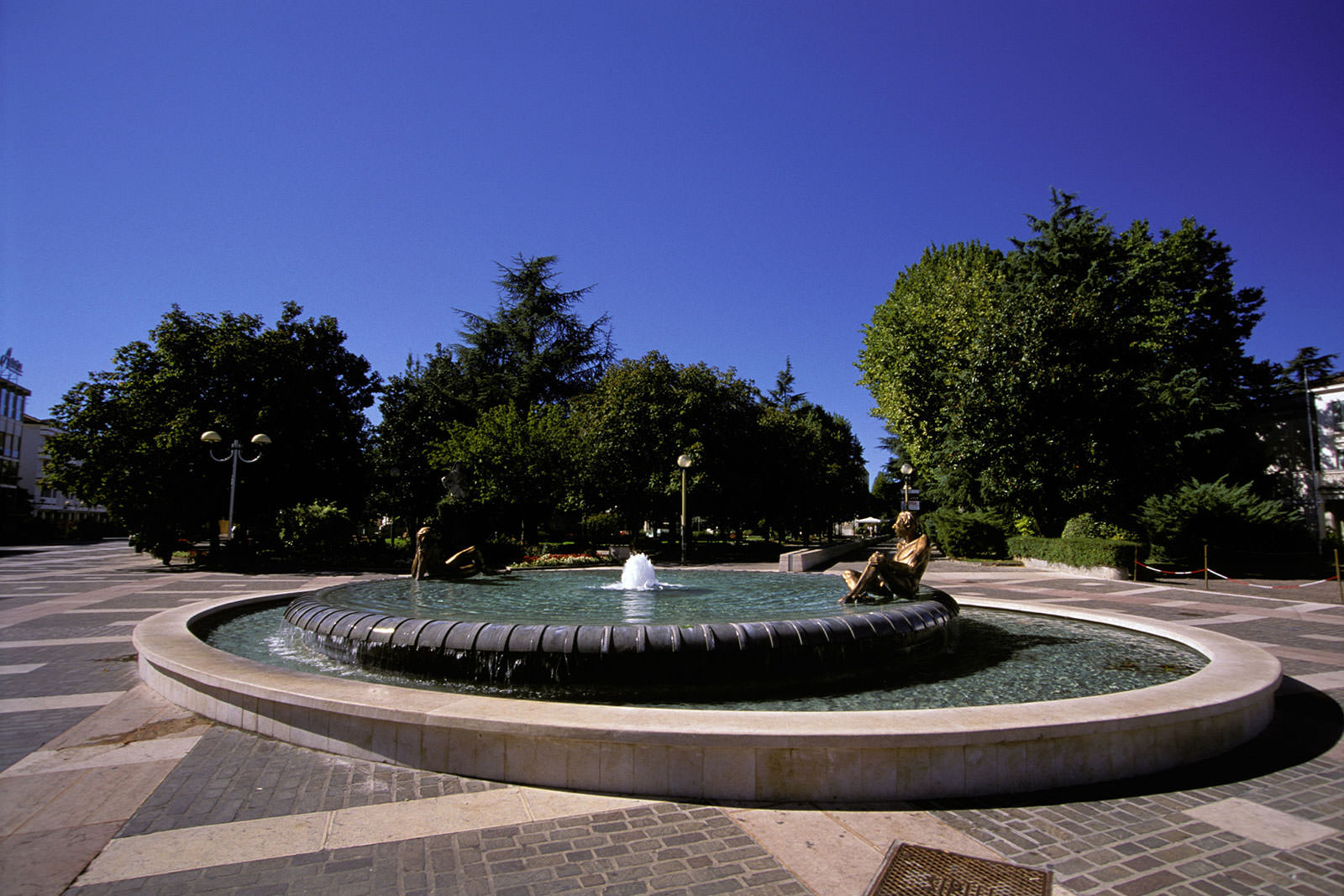 Start the Day at Viale delle Terme
The historic centre of town
As a spa town, Abano Terme is quaint and placid, even on walks through its historical centre along the main street of Viale delle Terme. You can start from the roundabout at Piazza Repubblica in front of Hotel Roma, northeast towards Duomo San Lorenzo, one of the town's historical landmarks with its 14th-century campanile. The uncrowded street is lined with classical hotels, small shops and cafés, many of which feature outdoor terrace setups overlooking the street. Near the Duomo, check out Piazza del Sole e della Pace with its giant sundial.
الموقع: Viale delle Terme, Abano Terme, Italy
أوقات العمل: 24 hours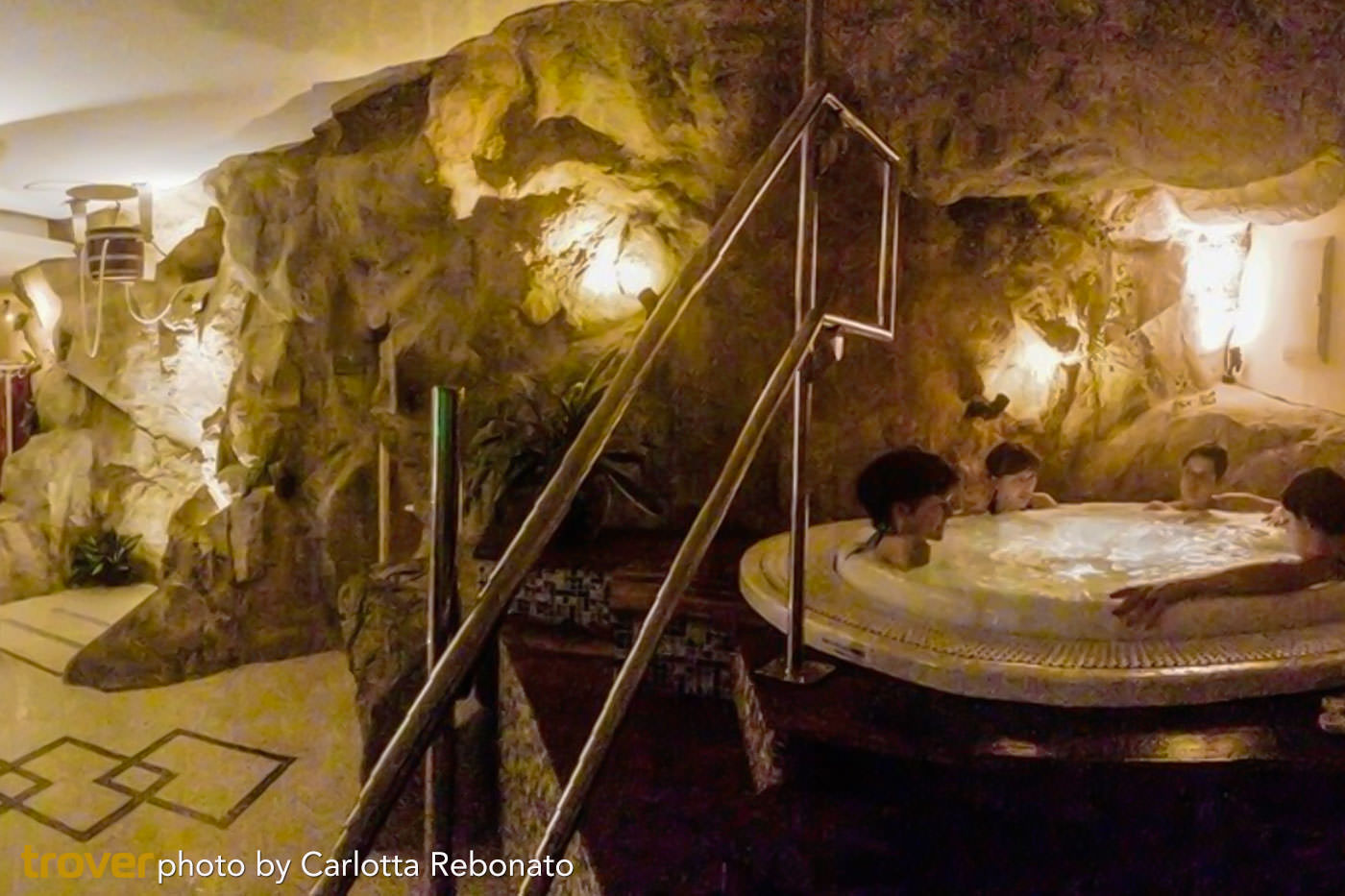 Enjoy a Roman Spa
And soak away in a mineral-rich pool
The best way to literally immerse yourself in an Italian spa resort like Abano Terme, is by experiencing one of their spas. Most of the classic hotels along Viale delle Terme feature spas with thermal pools that use mineral-rich waters. They help relax your muscles and regulate high blood pressure. You'll need to pay extra for the spa facilities or treatments at the hotel you're staying at. For instance, a thermal bath at a 5-star hotel such as the Hotel President Terme or Piscine Termali Leonardo da Vinci is around €30.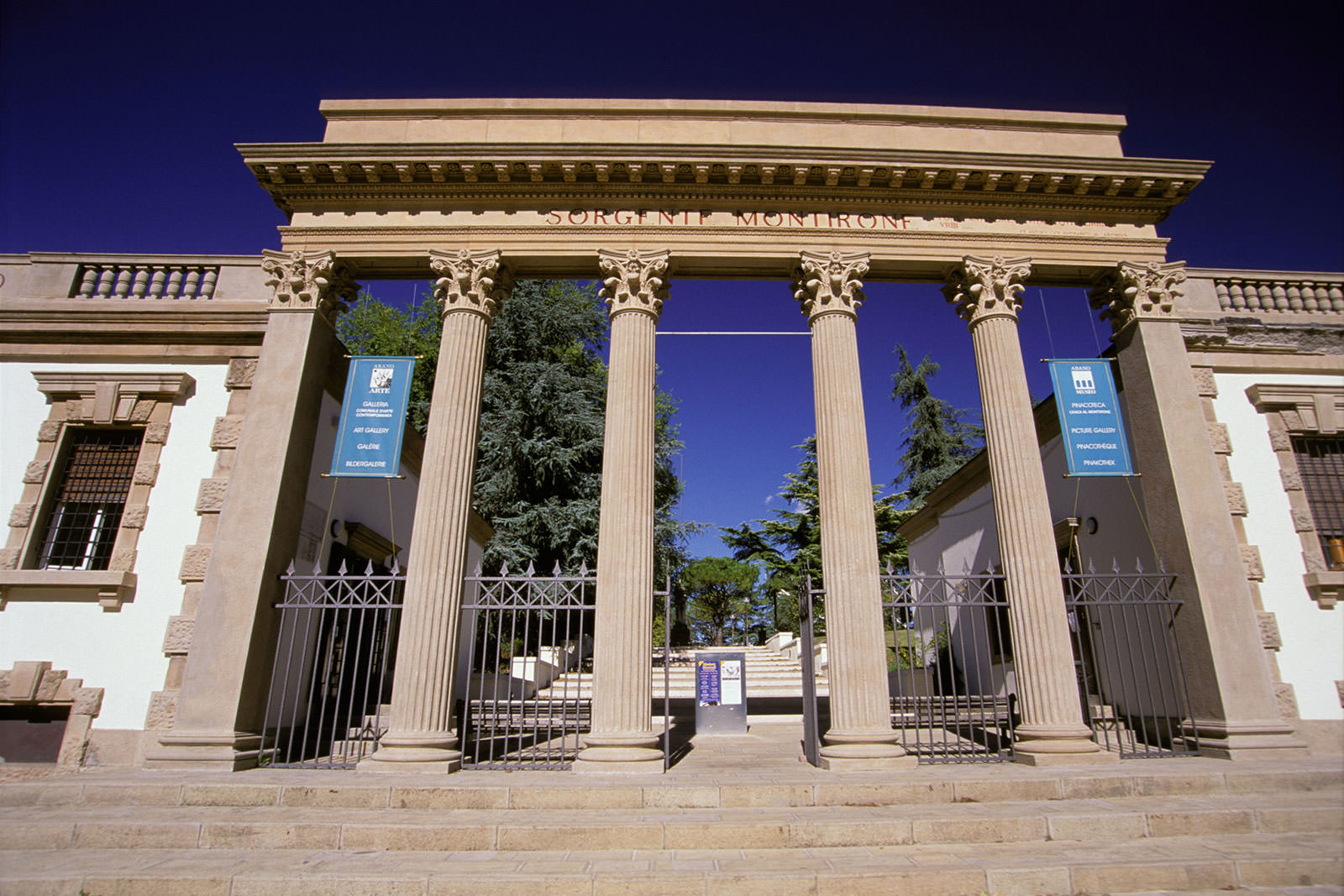 Must-See: Montirone Hill
Abano Terme's central park
This small hilly park is where the ancient Sorgente Montorine springs of Abano Terme flowed during Roman times, eventually having villas and spas built around it. Now, you can still see the intact remains of its stone tubs and magnificent tall-pillared gate. The 2 buildings on both sides are the pinacoteca or art galleries (entry is free). One houses historical paintings and engravings, while the other features contemporary arts. The pools and springs have long dried up, but the surrounding park is leafy and green, great for a pleasant walk in the park.
الموقع: Via P. d'Abano, Abano Terme, Italy
أوقات العمل: Tuesday – Sunday from 10am to 12pm and from 4.30pm to 7.30pm
الطابع التاريخي
الصور
الميزانية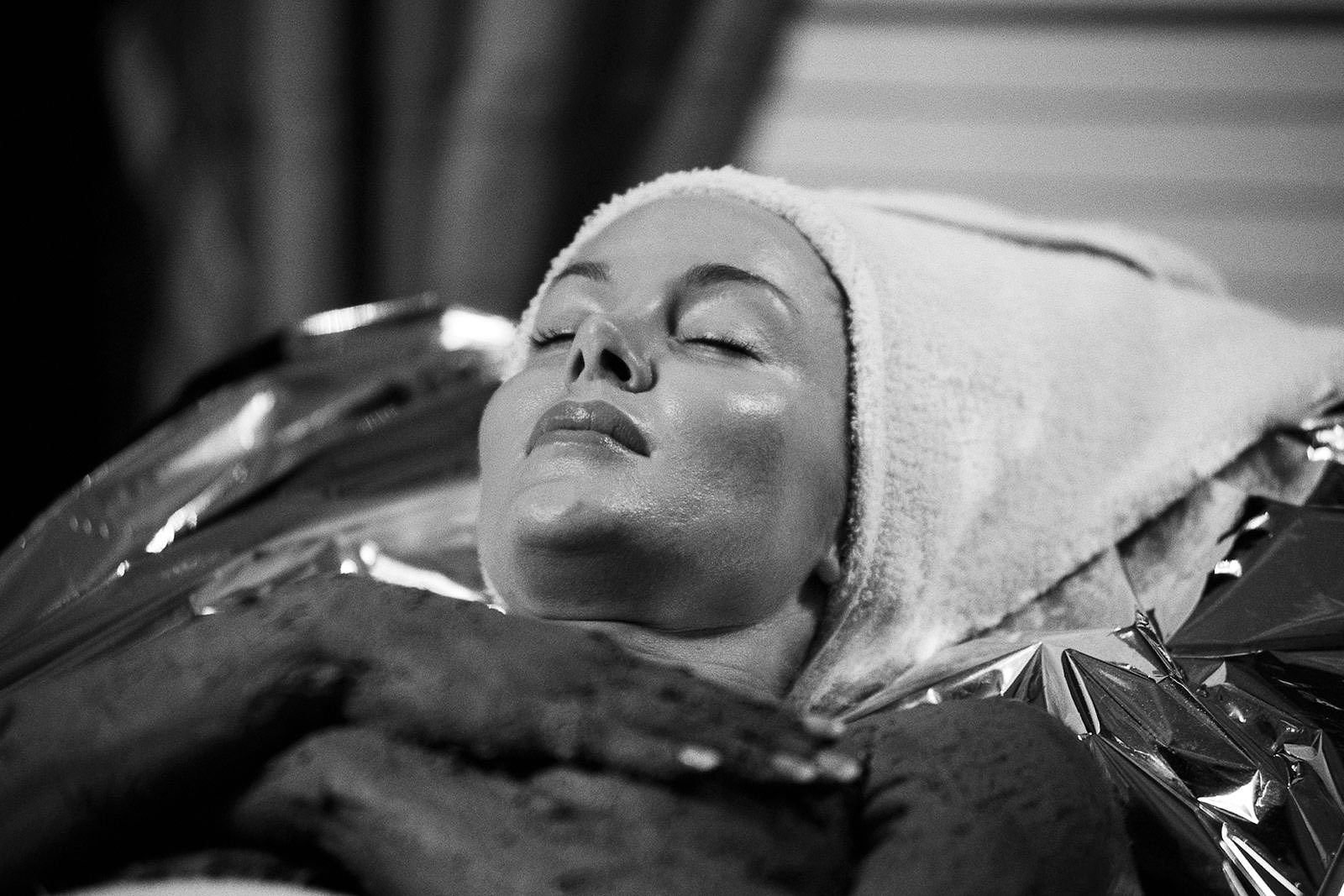 Try a Mud Bath
Fango feels better than it sounds!
Besides soaking your sore muscles away at a thermal pool, another unique way to experience the spa town of Abano Terme is through a fango termale (mud bath). Almost all hotels in town have the treatment on their spa menus, but you'll usually need to undergo prior consultation for certain heart conditions. The heated mud (usually exceeding normal body temperature, up to around 40°C) can drastically lower blood pressure, which can leave you feeling totally relaxed, even long after completing your 30 or 45-minute treatment.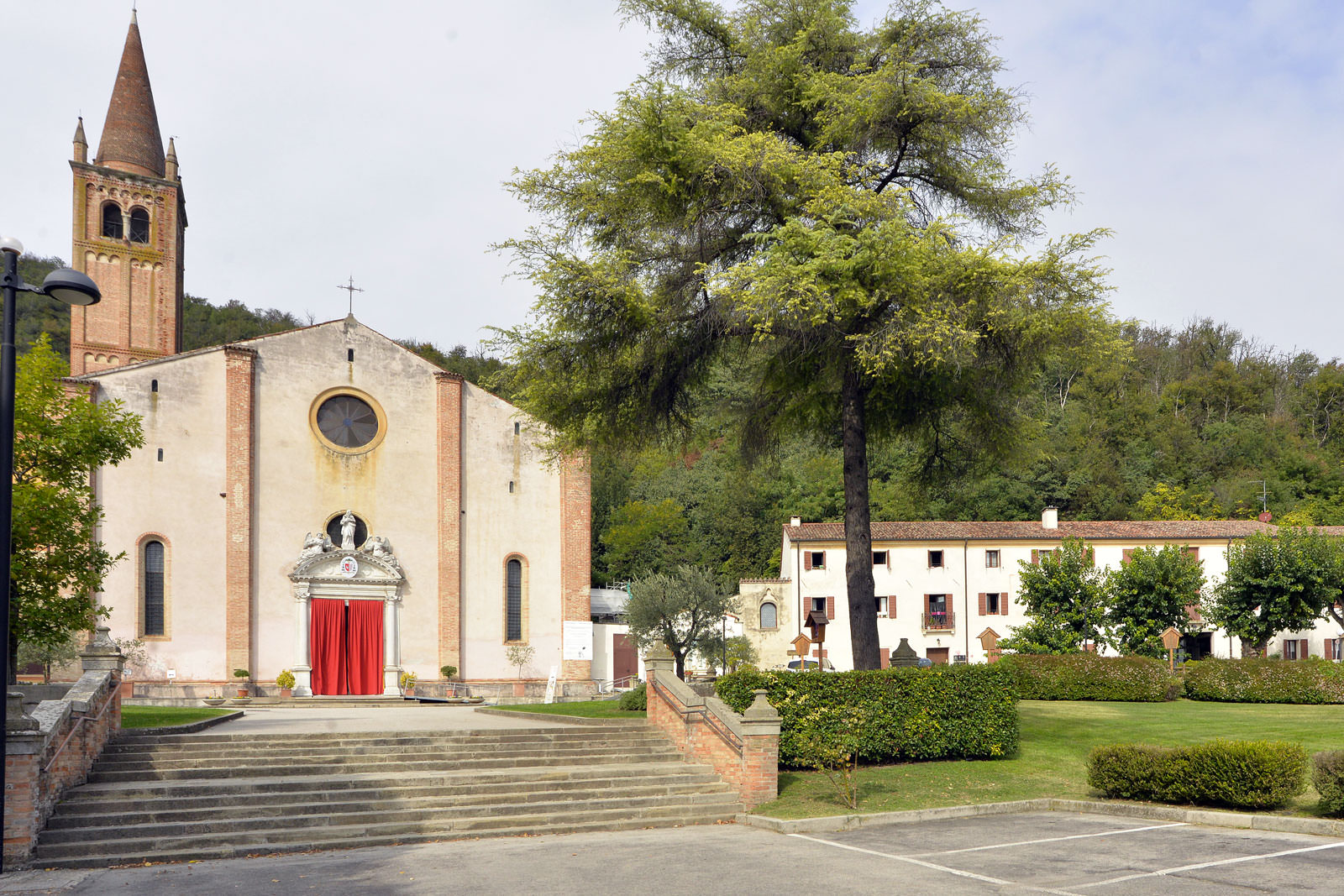 Be Spiritually Inspired at Santuario della Mado
An Augustine grotto with sacred springs
Take in Abano Terme's beautiful Euganean countryside with this beautiful church and its pointed bell tower set against the green foothills. On both sides of the 15th-century Santuario della Madonna della Salute (Sanctuary of the Madonna of Health) you'll find a smaller parish and an adjacent monastery that serves as a religious guesthouse. A visit here takes you back in time through its grotto, old frescoes and fountain that's considered to have played a miraculous role in ending the plague that swept the region. You can reach the church in around 6 minutes by car from Viale delle Terme through Via Monteortone. Entry's free but proper attire is a must.
الموقع: Via Santuario, 63, Monteortone, Abano Terme, Italy
أوقات العمل: Monday and Thursday from 3.30pm to 5.30pm and Wednesday and Friday from 10am to 12pm
رقم الهاتف: +39 (0)49 8669447
الطابع التاريخي
الصور
الميزانية
الصورة من تقدمة Sandro Baldi (CC BY-SA 4.0) معدّلة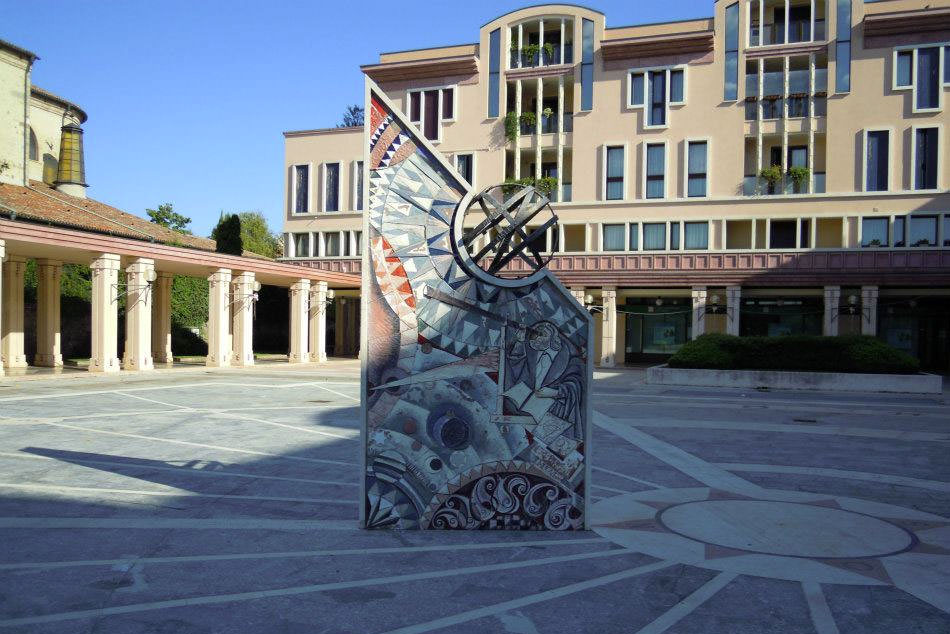 Check the Time at Piazza del Sole e della Pace
The "square of sunshine and peace" with a giant sundial
Where Viale delle Terme meets Via Matteotti, you can veer into this wide space that features a multi-coloured marbled floor and surrounded by colonnades under pink buildings. The piazza is also referred to by locals as Piazza della Meridiana, thanks to the meridian line markings on the tiles. A giant sundial towers over at its centre, where you can figure out the time of the day as it casts a shadow over the points along the 10-metre-radius semicircle. Three bronze plaques also list the solstices and equinoxes.
الموقع: Viale Giacomo Matteotti, Abano Terme, Italy
أوقات العمل: 24 hours
الصورة من تقدمة Twice25 (CC BY-SA 3.0) معدّلة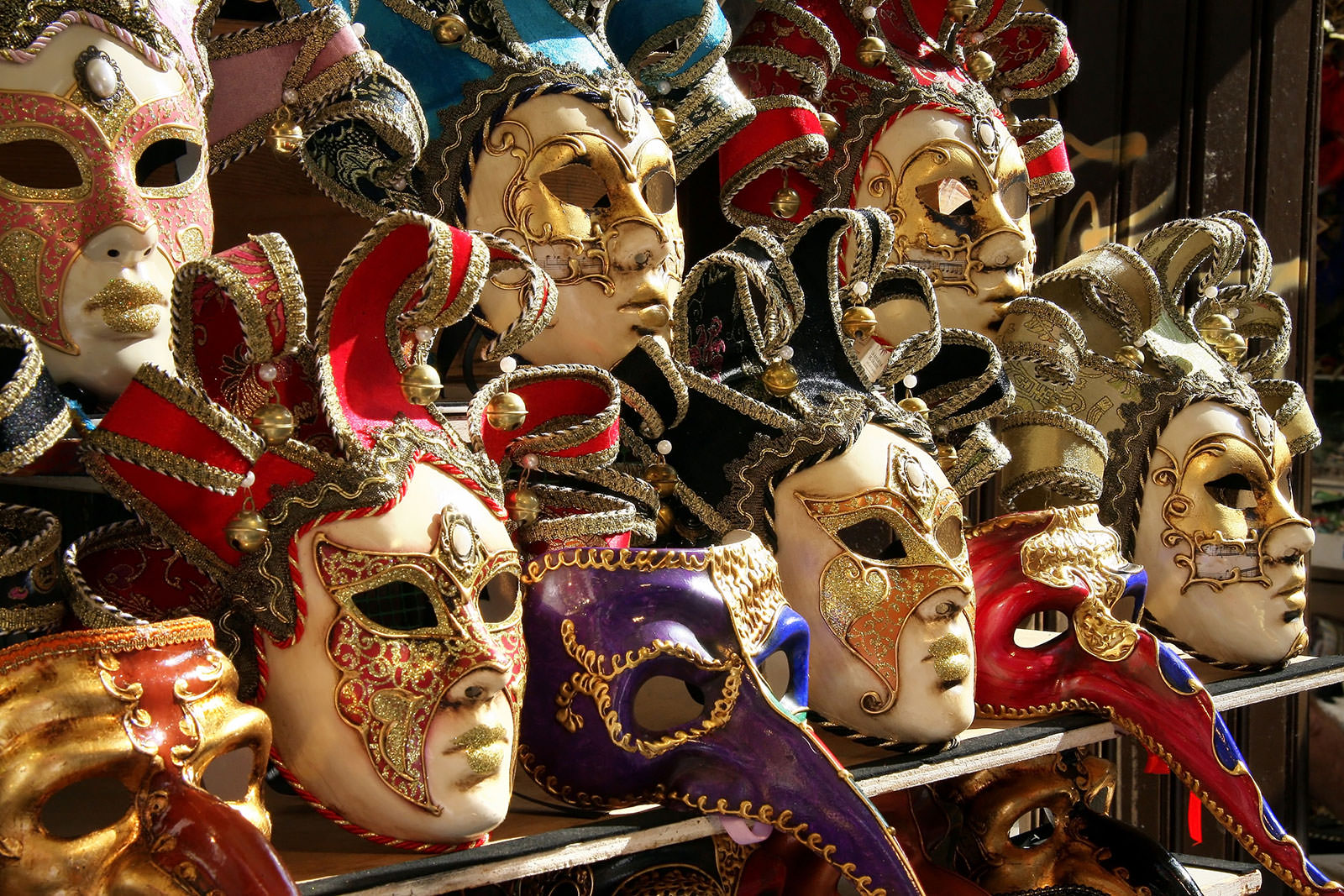 Explore the Collection of the International Mask Museum
A unique deviation from spas and thermal springs
The Museo Internazionale della Maschera Amleto e Donato Sartori (Sartori International Mask Museum) houses some rare collections of masks by the late Italian poet and sculptor, Amleto Sartori, and his son, Donato. Among the collection are their own lifetime works, alongside a huge variety of ethnic samples from around the world that they've diligently collected and cared for from their extensive travels. Tickets to the museum are around €7, and you can opt for guided group tours with an additional €3 per person (bookings are necessary, with a minimum of 10 persons per group).
الموقع: Via Savioli, 2, Abano Terme, Italy
أوقات العمل: (October – April) Tuesdays from 9am to 3pm, Wednesday – Friday from 9am to 5pm and Sundays from 2pm to 5pm. (May – September) same times, with Sunday from 5pm to 8pm
رقم الهاتف: +39 (0)49 860 1642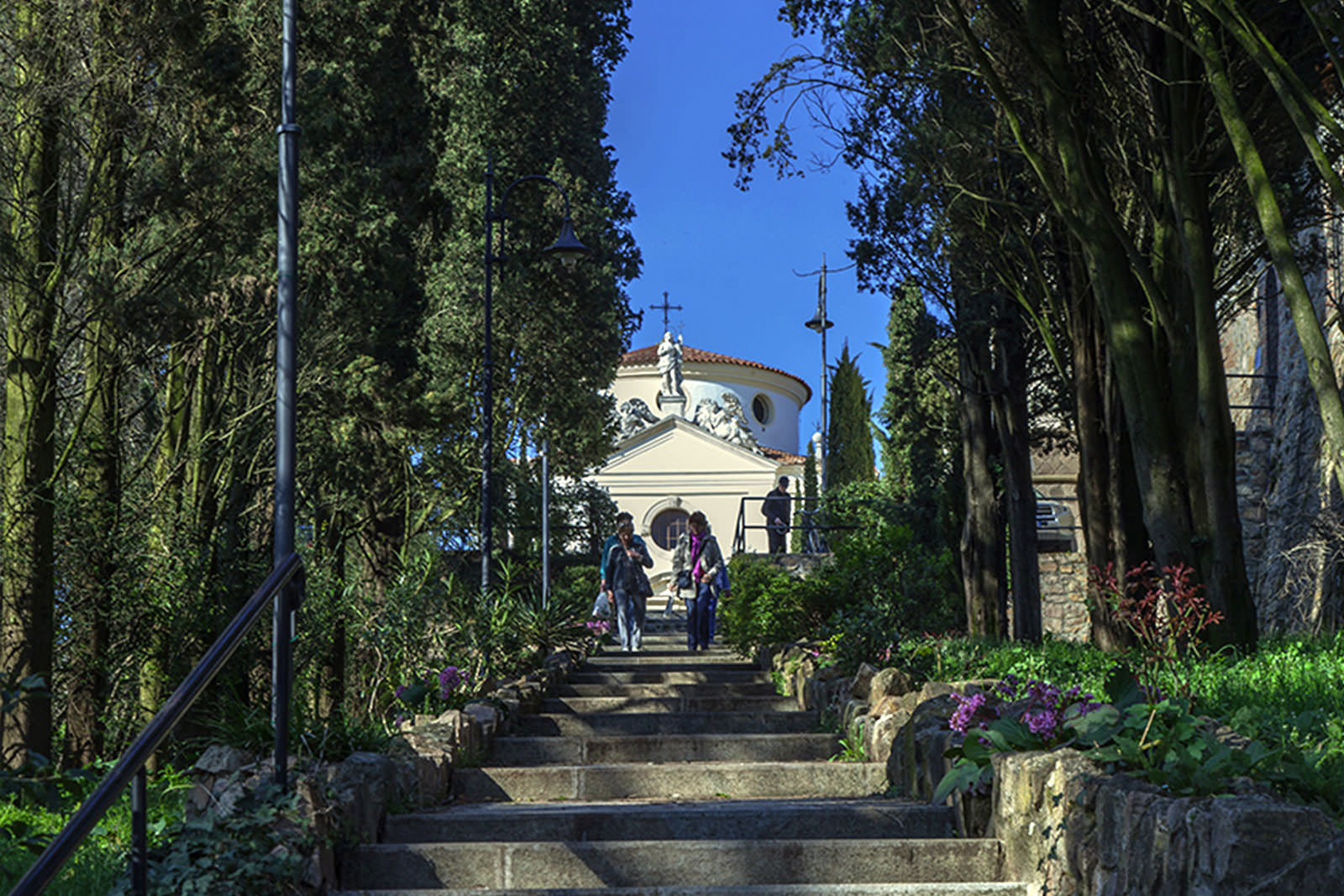 Admire the Fresco at San Daniele Monastery
With hilltop panoramas over Abano Terme
Around a half-hour drive southwest from Montirone Hill along Via San Daniele, you'll come across this other green hill with the charming Monastero di San Daniele (San Daniele Monastery) at its top. Belvedere terraces adorn its front while scenic orchards cover the eastern slope down beside it. Step over the marbled staircase and enter the church to find the hallowed space with angelic statues on its gables, paintings of the nativity scene, and its altar colourfully lit by a rose window. Also check out the dome ceiling with the fresco of Saint Daniele ascending to the heavens.
الموقع: Via San Daniele, Abano Terme, Italy
أوقات العمل: October – April from 10am to 12pm and from 3.10pm to 5.30pm daily, May – September from 10am to 12pm and from 4pm to 6.30pm daily. Closed Sundays.
رقم الهاتف: +39 (0)49 866 9149
الطابع التاريخي
الصور
الميزانية
الصورة من تقدمة Fischer.H (CC BY-SA 4.0) معدّلة
Enjoy Italian Seafood at Aubergine
Mediterranean delights in the heart of town
Just a short walk south from Parco Montirone in downtown Abano Terme, this restaurant offers a great selection of seasonal and regional cuisine, highlighting Mediterranean seafood delights. These range from scallops au gratin to octopus salad and pan-cooked lambchops (starters from €10, with mains from around €15). Ristorante Aubergine is also a popular evening spot for pizzas (their smoked salmon pizza is a local favourite). If you visit in the summer, consider a spot on its outdoor terrace overlooking the leafy green gardens.
الموقع: Via V. Ghislandi, 5, Abano Terme, Italy
أوقات العمل: Wednesday – Monday from 12.30pm to 2pm and from 7.30pm to 11pm
رقم الهاتف: +39 (0)49 866 9910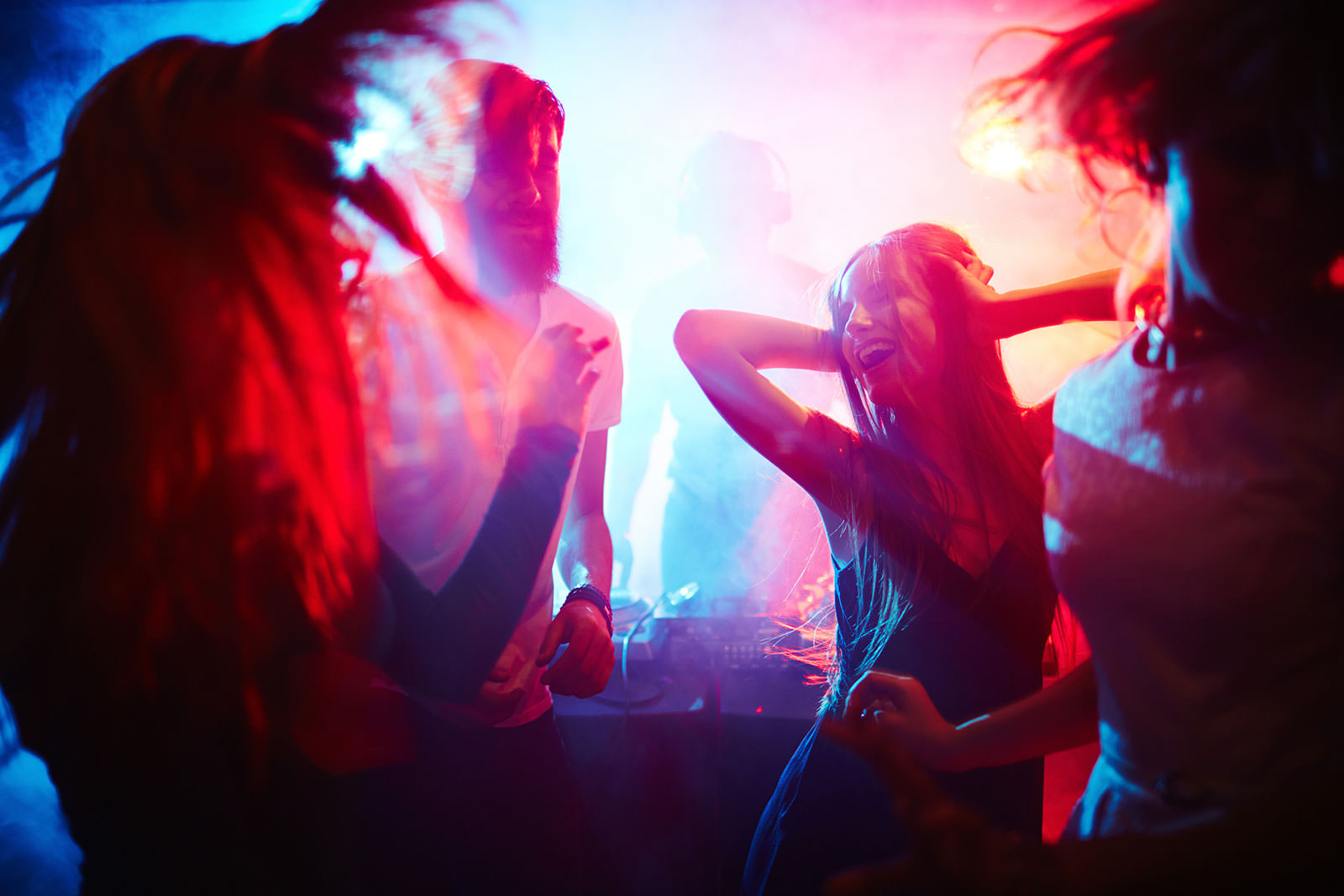 End the Day Partying at Victoria Club
Dine, drink or dance the night away
For a stylish night out with a well-stocked bar, head down to Victoria Club, which is part of the Grand Hotel Trieste & Victoria on Via P. D'Abano. The bar and club regularly features live music, ranging from jazz to bands playing hits from the 70s and 80s'. To help you chill out, the bar offers a selection of cognacs, cigars and prosecco. Cocktails are from €15 with popular tiki style selections that include classics like the Blue Hawaiian and Zombie. Choose a spot at the candlelit tables to wait for the right tune for hitting the dance floor.
الموقع: Grand Hotel Trieste & Victoria, Via P. D'Abano, 1, Abano Terme, Italy
أوقات العمل: Thursday – Monday from 9.30pm to 2am
رقم الهاتف: +39 (0)49 866 5100