10 Best Things to Do in St Petersburg
What is St Petersburg Most Famous For?
Built by Tsar Peter the Great, St Petersburg has survived centuries of tumultuous shifts in Russia's history – prevailing as a city of royal splendour through its golden-domed churches and colourful palaces. Wander the streets or cruise the Neva River and canals to see row upon row of imperial buildings converted into boutique shops, elegant restaurants and museums.
Among the city's many cultural treasures are the State Hermitage Museum with its millions of art masterpieces and Mariinsky Theatre, which is as majestic today as it was when it premiered Tchaikovsky ballets in the 1800s. Here's just a sampling of the awe-inspiring things that you can see and do in St Petersburg in a day.
What are the best things to do in St Petersburg?
1
Saviour on the Spilled Blood
Ornate church built to honour a fallen tsar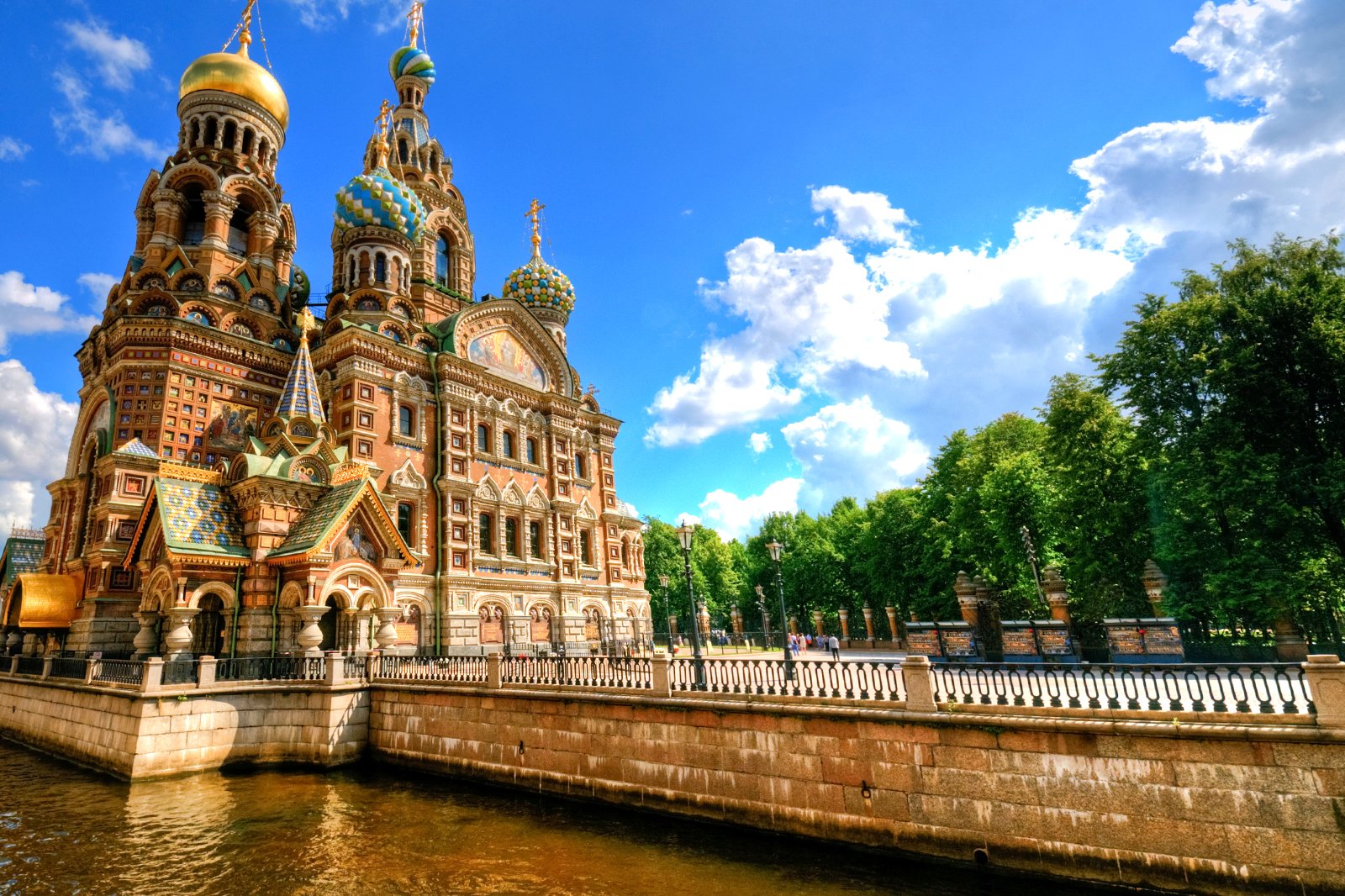 With majestic bronze and multi-coloured domes reaching up to the sky and an intricate Russian Orthodox design, this historic church in central St Petersburg is impossible to miss. Built on the site of the assassination attempt on Tsar Alexander II in 1881, the church has an equally wondrous interior with Biblical-themed mosaics covering more than 7,000 sq m of space, Italian marble floors, and decorative stones from the Urals and Altai region.
No longer an active church, Saviour on the Spilled Blood has been extensively restored and opened as a state museum, with an entry fee of about 250 rubles.
الموقع: Griboyedov Canal Emb 2A, St Petersburg 191186, Russia
أوقات العمل: Thursday–Tuesday from 10.30 am to 6 pm
رقم الهاتف: +7 812 315-16-36
2
Peterhof Palace and Gardens
The Versailles of Russia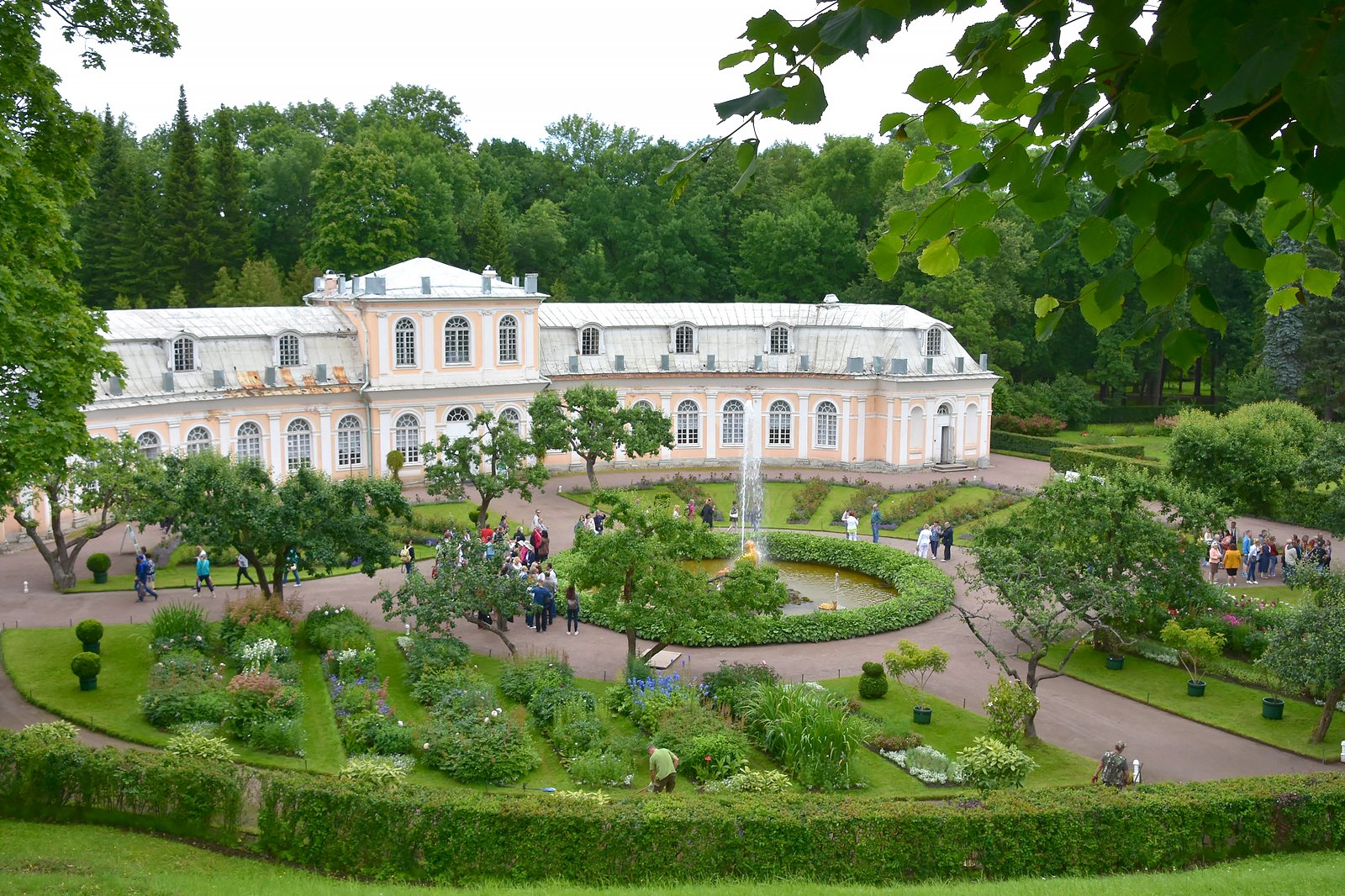 الأزواج
العائلات
الطابع التاريخي
الصور
Found about 30km west of St Petersburg, Peterhof was built by Peter the Great and served as a seaside summer retreat for royals for two centuries until the Russian revolution of 1917. Now a UNESCO heritage site, Peterhof is a sprawling estate of splendid Baroque palaces, golden statuary, gardens and museums.
The Grand Palace is the largest on the estate, its 30 rooms brimming with priceless paintings and handcrafted furnishings such as imported cabinets from China. The best time to visit Peterhof is May through October when its 150 fountains are flowing, including Samson Fountain with its 20-metre water spout from a lion's mouth.
الموقع: Razvodnaya Street 2, Peterhof, St Petersburg 198516, Russia
أوقات العمل: Daily from 9 am to 8 pm
رقم الهاتف: +7 812 450-52-87
الصورة من تقدمة Richard Mortel (CC BY 2.0) معدّلة
3
Nevsky Prospekt
St Petersburg's lively main boulevard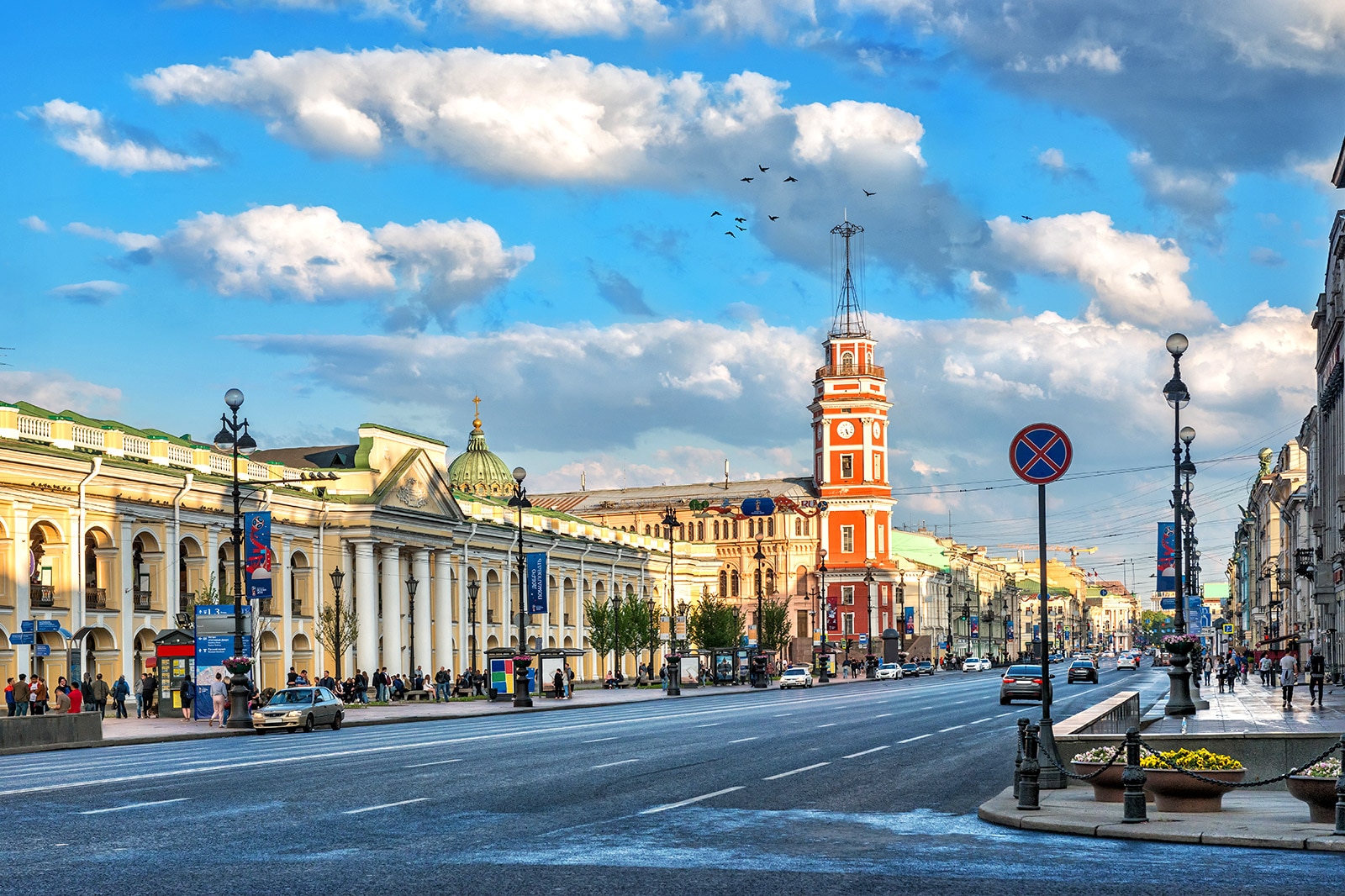 Stretching 4 km through the city's centre, Nevsky Prospekt is the heart and soul of St Petersburg. Since its days as a grand promenade for the city's aristocrats, Nevsky Prospekt has emerged over the centuries into a thriving centre for shopping, dining, arts and cultural sights.
Browse for books at Dom Knigi bookshop in the elegant Singer House or stop by Cafe Singer to relax with a great view of the street life and Kazansky Cathedral. One could easily spend the day just wandering while gazing at the beautiful architecture along the way including Anichkov Palace and the Russian National Library.
الموقع: Nevsky Avenue, St Petersburg 191025, Russia
4
State Hermitage Museum
The world's second-largest art museum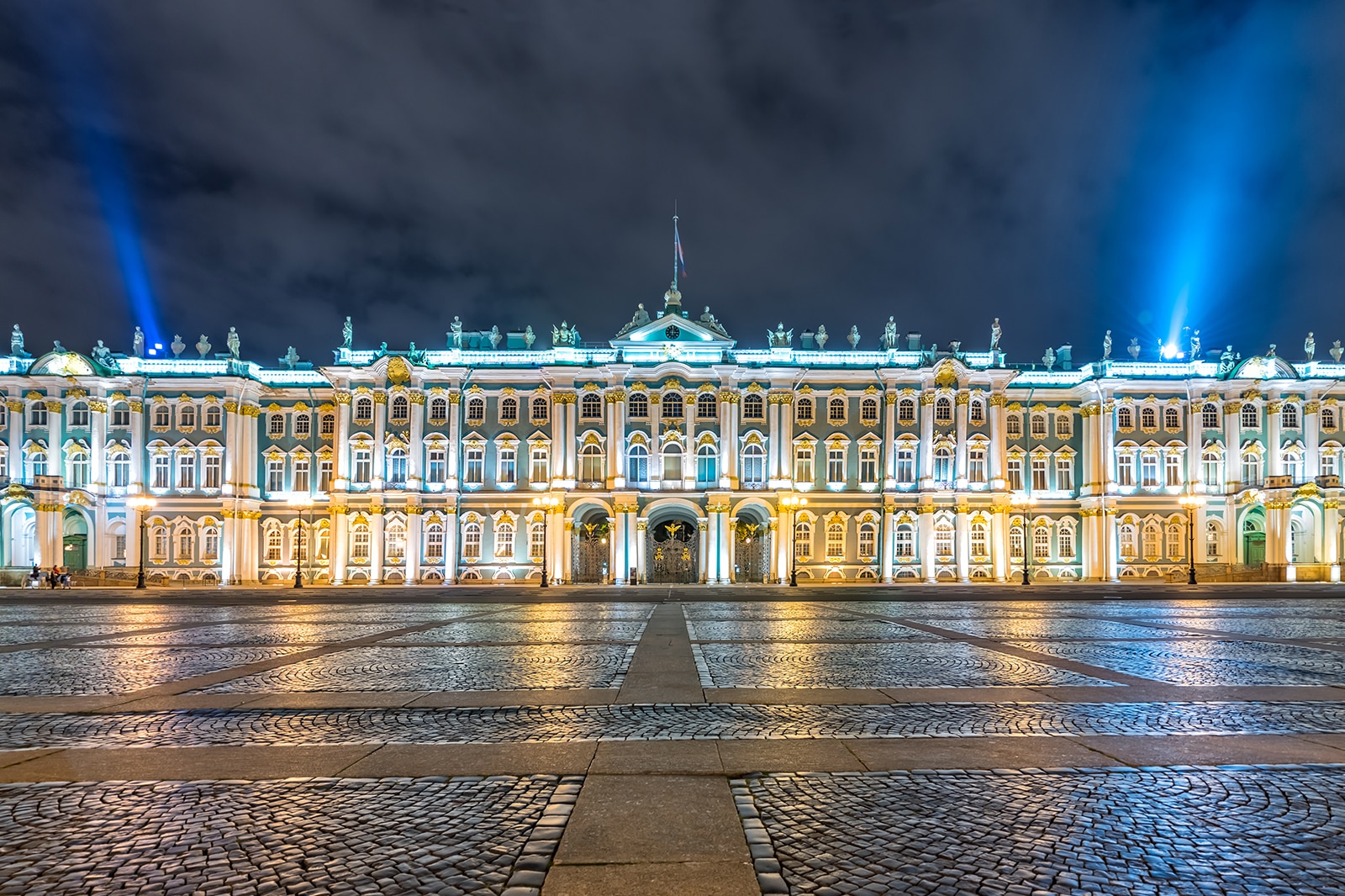 Set in 5 interconnected buildings, the Hermitage houses an astonishing amount of art, from 7th-century BC Scythian gold to masterpieces by such virtuosos as Leonardo Da Vinci, Monet, Van Gogh, Matisse and Picasso. Since Catherine the Great put her personal art collection on display in the Small Hermitage adjacent to the Winter Palace in 1764, the collection has grown to include some 3 million items.
With so much to see in a confusing maze of a place, it's impossible to explore it all in a day. Guided tours are available to catch the highlights, and you'll avoid the queues by buying entry tickets online in advance.
الموقع: 2, Dvortsovaya Ploschad (Palace Square), St Petersburg, Russia
أوقات العمل: Tuesday–Sunday from 10.30 am to 6 pm (Wednesdays and Fridays until 9 pm)
رقم الهاتف: +7 812 710-90-79
5
Kunstkamera Museum of Ethnology and Anthropology
Full of the weird and wonderful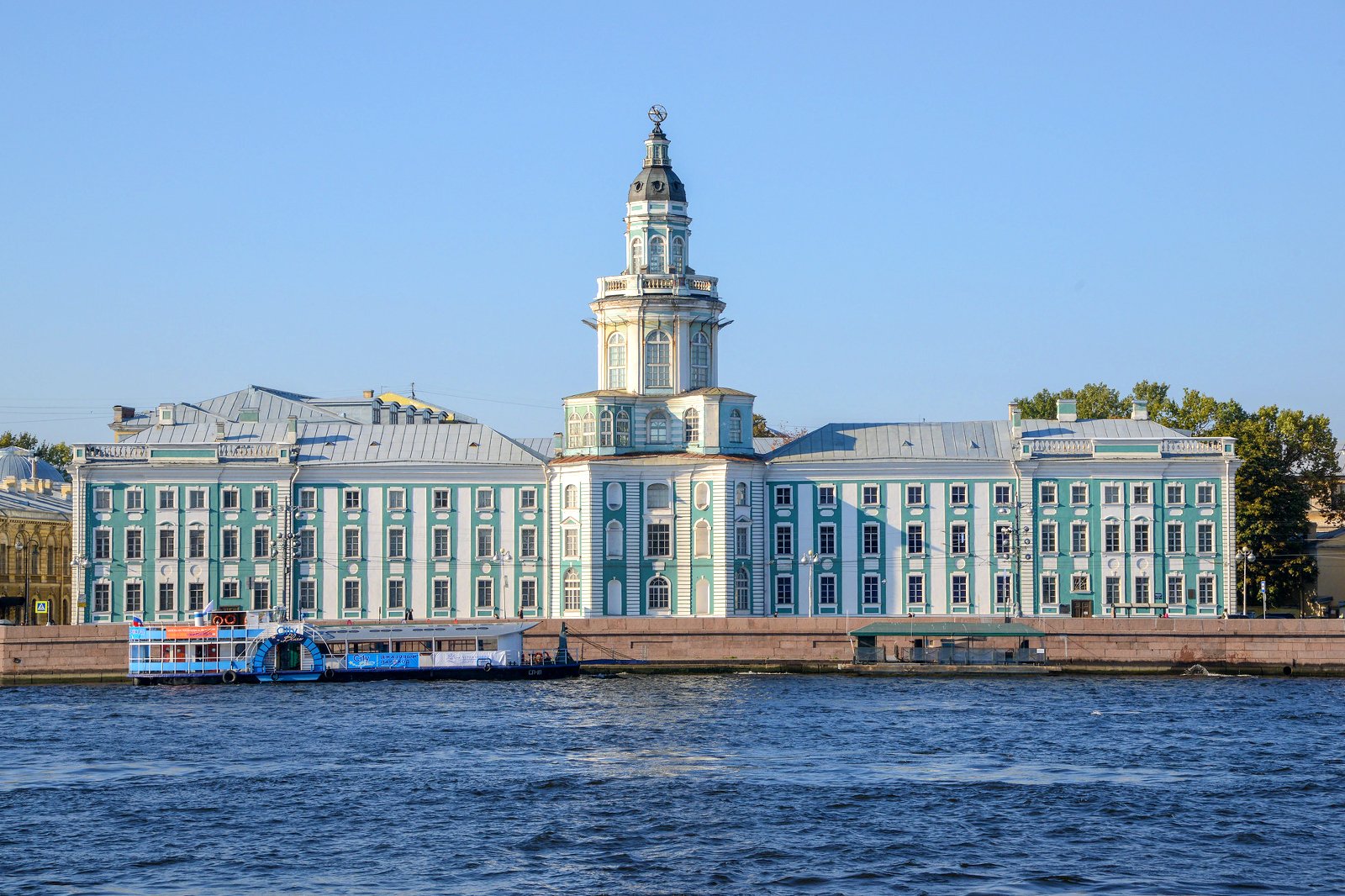 العائلات
الطابع التاريخي
الصور
Founded by Peter the Great in 1714, this is Russia's oldest museum. Among its huge collections of natural objects is its infamous display of "freaks" -- preserved specimens of such curiosities as two-headed foetuses and deformed body parts. The intent of the exhibit was not to shock, but rather to quell superstitious beliefs of the time and show that such strange mutations are quirks of nature with scientific explanations.
While many come here to see the oddities, the museum also houses a collection of cultural artefacts from around the world and a fascinating astronomical exhibit with nifty-looking old clock mechanisms, telescopes and spyglasses.
الموقع: University Embankment, 3, St Petersburg 199034, Russia
أوقات العمل: Tuesday–Sunday from 11 am to 6 pm
رقم الهاتف: +7 812 328-14-12
الصورة من تقدمة Jorge Láscar (CC BY 2.0) معدّلة
6
Enjoy a river and canal cruise
A tranquil view of the city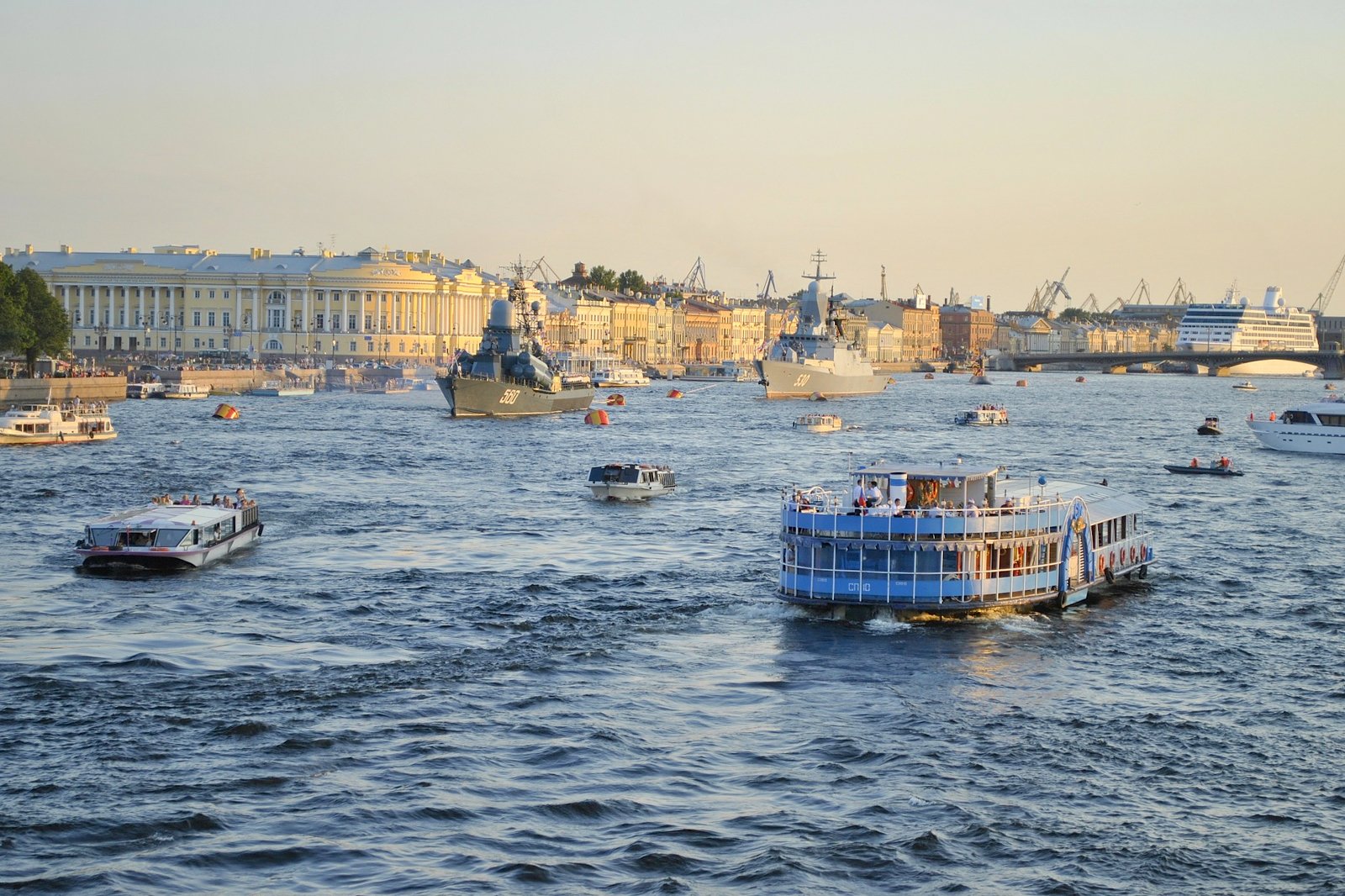 As a city linked by canals and arched bridges across more than a hundred islands in the Neva Delta, St Petersburg's grandeur is best revealed when explored by boat. A glide along the Neva River takes you past the city's most beautiful buildings including the State Hermitage Museum, Peter and Paul Fortress and St Isaac's Cathedral.
The best-value boat trip is the one-hour excursion on board one of the roving boats that you can catch from several departure points along Nevsky Prospekt. Book a longer guided cruise to learn more about the history behind the sights or see the city's twinkling lights on a romantic evening dinner cruise.
7
Museum of Soviet Arcade Machines
As fun and quirky as it sounds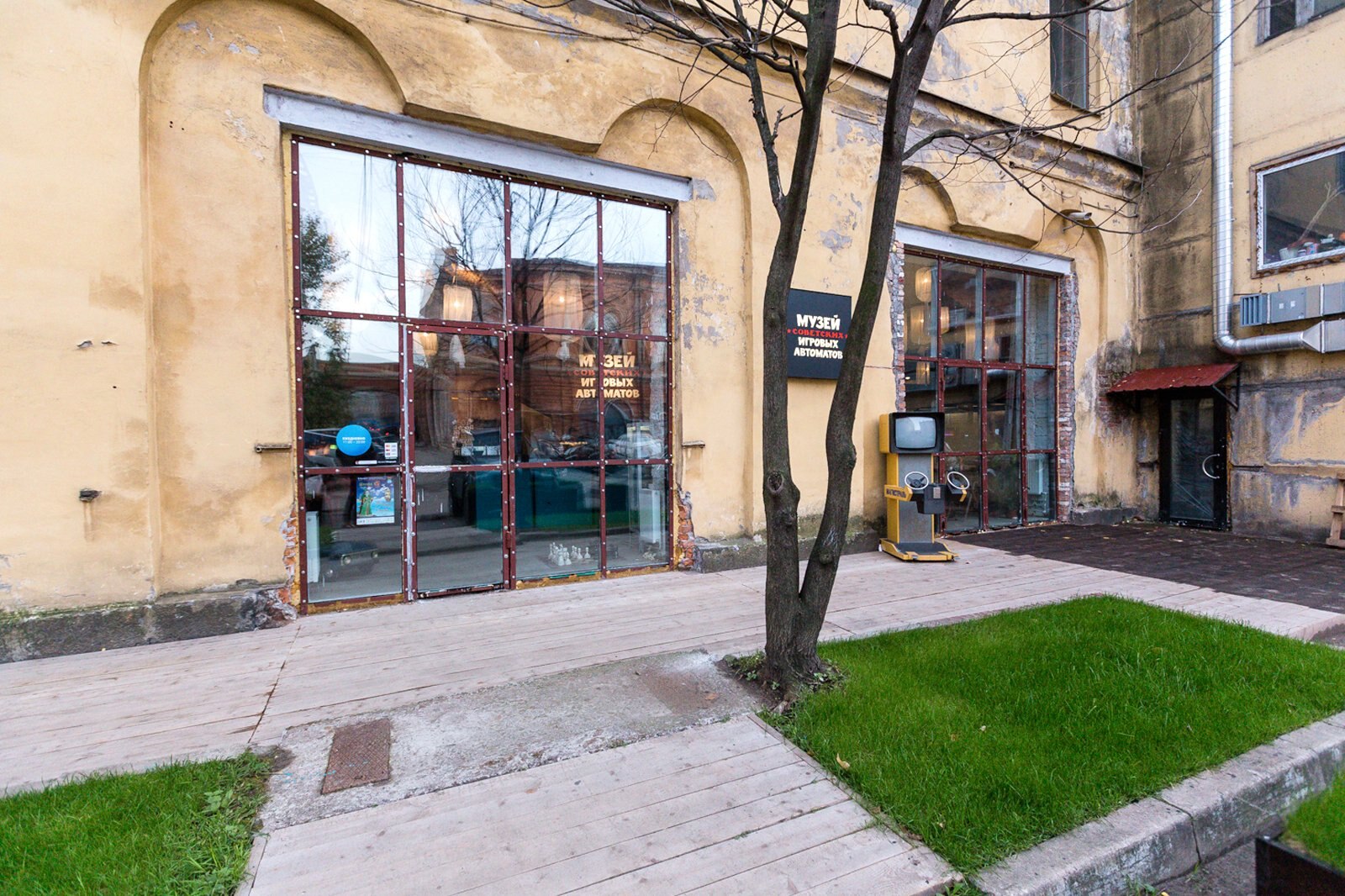 Geeky gamers and anyone curious to see how Soviet kids got their kicks in the 1970s and 80s will find plenty to enjoy at this retro arcade museum. Some enterprising Russian students set up the museum with dozens of restored Soviet-era arcade games, first in Moscow before expanding to St Petersburg in a former candy factory.
Many games have military themes, from the "Morskoi Boi" sea battle machine to the "Tankodrome" game with shooting tanks. The entry fee of about 450 roubles includes a handful of authentic Soviet kopek coins with which to play the games.
الموقع: Konyushennaya Square, Building 2, St Petersburg, Russia
أوقات العمل: Daily from 11 am to 8 pm
الصورة من تقدمة Museum of Soviet Arcade Machines (CC BY-SA 4.0) معدّلة
8
Mariinsky Theatre
See Russia's finest ballet and opera performances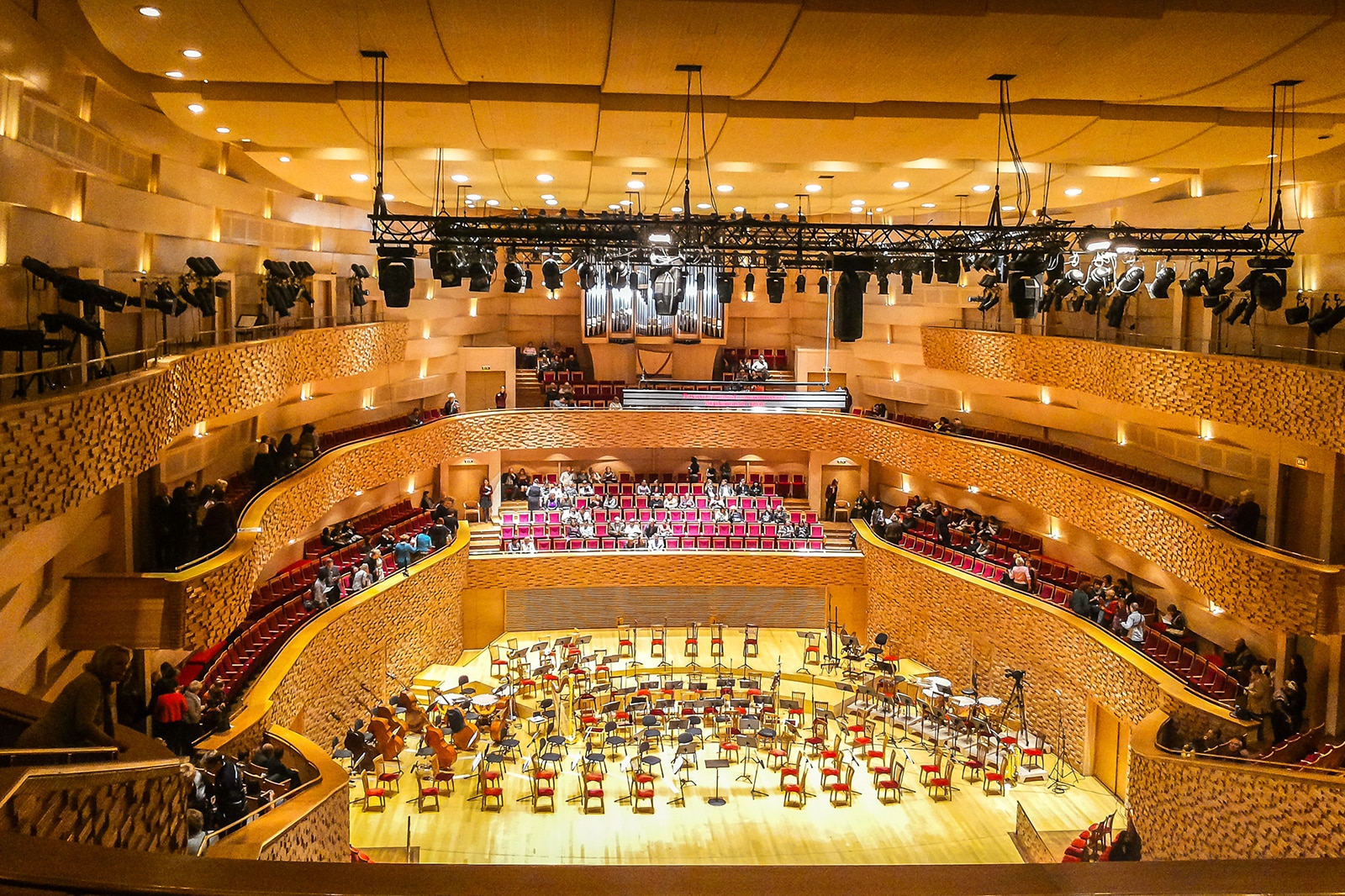 Some of the world's greatest dancers like Anna Pavlova and Mikhail Baryshnikov have twirled across the stage at this historic theatre, which opened more than two centuries ago. The building itself is a showpiece of imperial grandeur, with its wedding-cake façade and richly decorated interior.
Its resident Kirov Ballet company is celebrated worldwide. Whatever show you catch, whether it be Peter Tchaikovsky's Swan Lake or an opera like La Boheme or Otello, it's sure to be a mesmerising experience. More shows are staged at the huge Mariinsky II nearby, the sleeker 21st-century sister theatre with 2,000 seats.
الموقع: 1 Theatre Square, St Petersburg 190000, Russia
رقم الهاتف: +7 812 748 51 82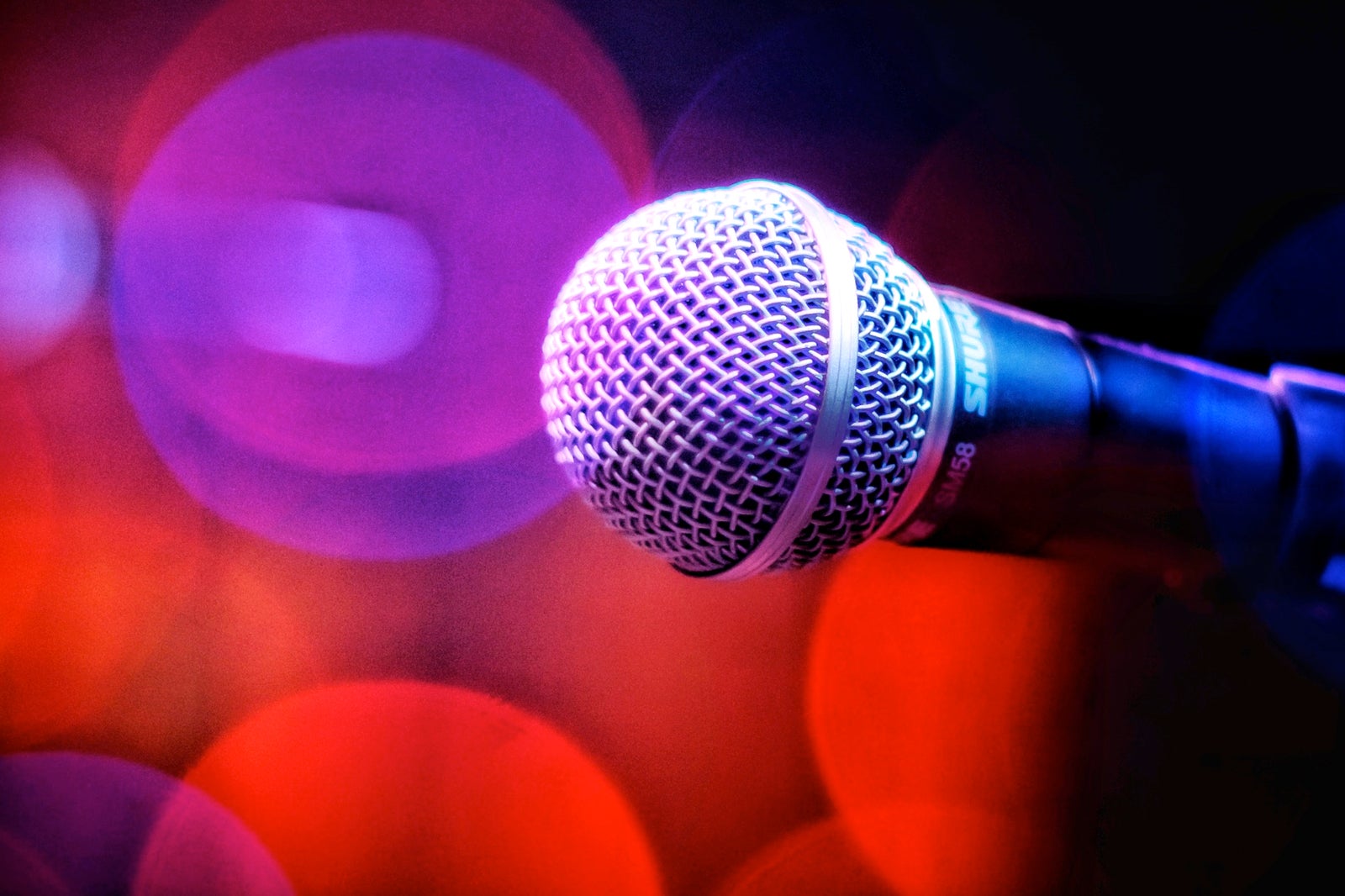 The St Petersburg nightlife scene has a bit of an image-conscious reputation, where would-be bar patrons could be subjected to "face control" and turned away if they don't have the right look. Not so in the Dumskaya Street area, which attracts a more dressed-down crowd with its casual, bohemian vibe.
A good spot to start is Bar Fidel, with its tiny no-fuss interior that warms up when crowded to almost feel like a hot Havana night. Once you've gained a little liquid courage, try your turn at the microphone at Poison karaoke bar, then go dance the night away in the strobe lights of lively Lomonosov Bar.
الموقع: Dumskaya Ulitsa, St Petersburg 191186, Russia
10
Freud Museum of Dreams
A surreal trip through the subconscious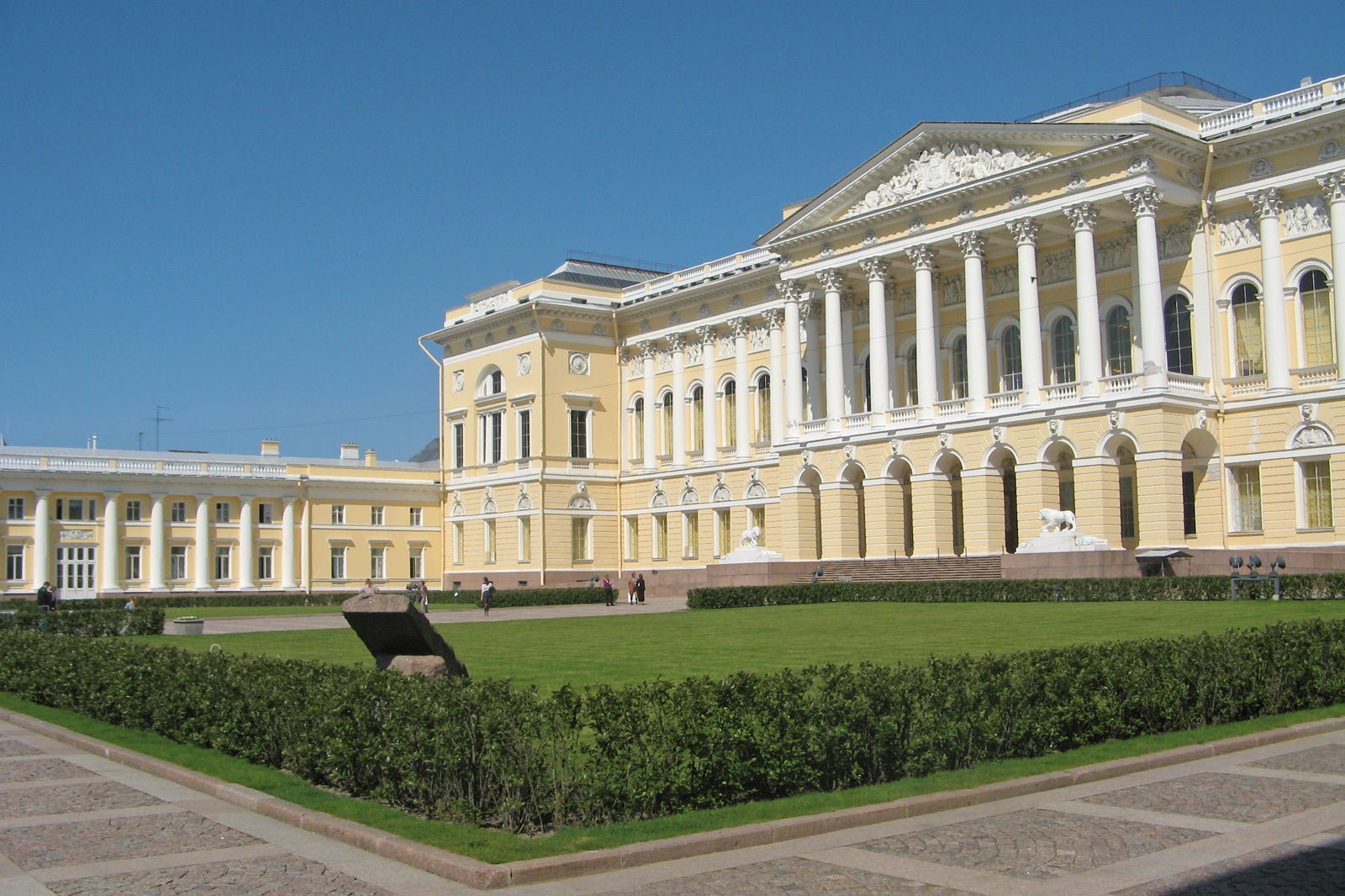 الطابع التاريخي
الأمور غير الاعتيادية
Muzey Snovideniy Zigmunda Freyda (Freud Museum of Dreams) delves into the work of Sigmund Freud, the father of psychiatry. You can find the museum inside the Eastern European Institute of Psychoanalysis. Every surface of the museum is designed as a fully immersive experience – a place for daydreams and reflections.
The first hall lets you explore Freud's theories on the stages of personality development in 12 displays. Things get more surreal in the second hall with Freudian images, texts and audio materials that take you inside the subconscious and, as the museum says, "plunge your mind's eye into Freud's dreams". Entry costs about 200 rubles with discounts for children.
الموقع: 18a, Bolshoy Prospekt (Petrograd Side), St Petersburg, Russia
أوقات العمل: Tuesdays, Saturdays and Sundays from midday to 5pm
رقم الهاتف: +7 812 456 22 90
الصورة من تقدمة Екатерина Борисова (CC BY-SA 4.0) معدّلة
عذرا، لم تتم ترجمة هذه الصفحة إلى لغتك بعد...
عودة إلى أعلى