10 Best Markets in Spain
Discover the Real Tastes and Flavours of Spain
عذرا، لم تتم ترجمة هذه الصفحة إلى لغتك بعد...
Markets in Spain are arguably the best places to celebrate the country's love for all things edible. Some of these indoor marketplaces have been around for centuries, many in a central location of their town or city. Vendors here offer a variety of fresh produce, seafood and meat, as well as imported foodstuff, delicatessens, wines, and cheeses.
Spain is also known for hosting vibrant outdoor markets, especially on weekends and annual holidays. For about a month leading up to Christmas, the main squares go all out with twinkling fairy lights and hundreds of stalls selling food, Christmas decorations, trees and mistletoes, as well as stocking stuffers like toys, souvenirs, and sweets. Experience the Spanish lifestyle and cuisine with our guide to the best markets in Spain.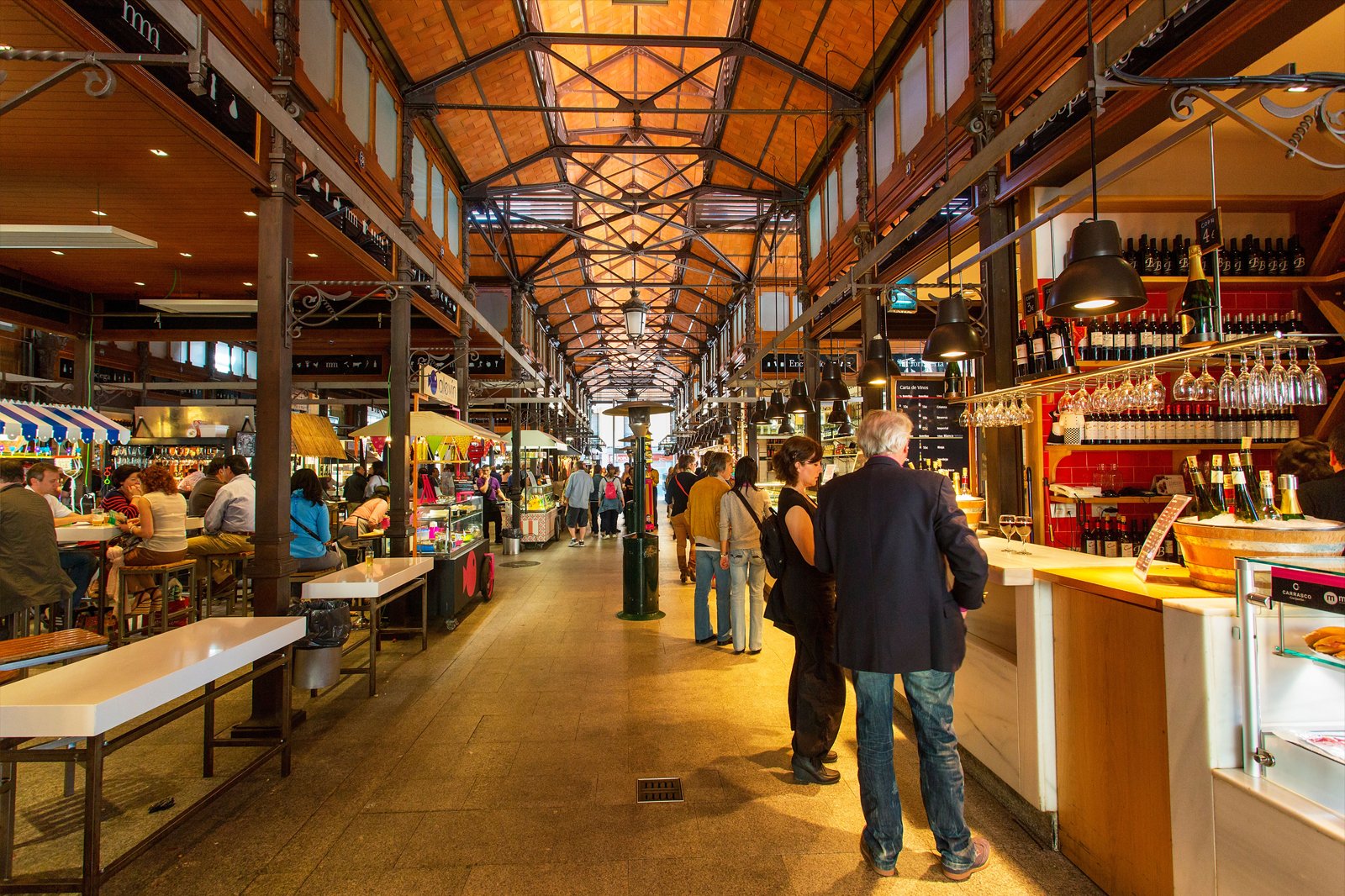 Mercado San Miguel in Madrid
Stop at a tapas bar for delicious patatas bravas and gambas al ajillo
Mercado San Miguel in Madrid has over 30 stalls selling fresh seafood, cured meat, wines, beers, pastries, and chocolate. Located just next to Plaza Mayor, it opens every day from 10am until midnight (1am on Fridays and Saturdays). Head to a tapas bar (or 5) within the market to indulge in some fresh oysters and classic Spanish delicacies such as patatas bravas (potato cubes in a spicy, tomato sauce) and gambas al ajillo (garlic shrimp).
الموقع: Plaza de San Miguel, s/n, 28005 Madrid, Spain
أوقات العمل: Sunday – Thursday from 10am to midnight, Friday - Saturday from 10am to 1am
رقم الهاتف: +34 915 424 936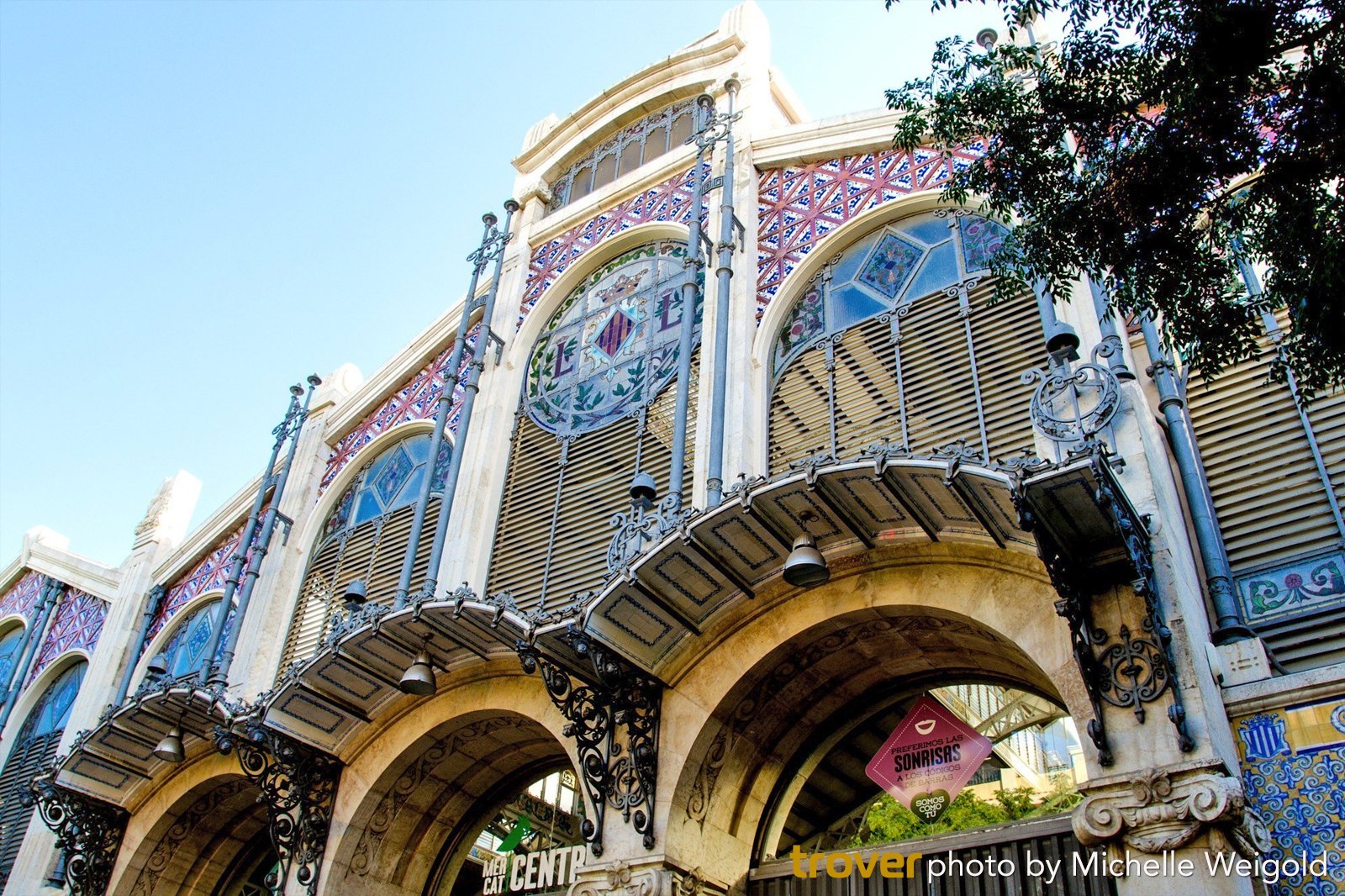 Mercado Central in Valencia
Check out the marketplace's Art Nouveau structure
Mercado Central in Valencia is an Art Nouveau-style market with over 1,000 stalls selling a variety of Spanish produce and delicacies. Founded in the 1910s, the building is fitted with beautiful stained glass, colourful mosaics, and large central domes with iron fixtures. It's a beautiful building, but it's also a working market. Locals often frequent this market to shop for fresh vegetables, fruit, meat, wines, and cheeses. There are many reputable restaurants and bistros surrounding Mercado Central, where you get to enjoy Spanish fare such as jamón ibérico, paella, churros, and sangria.
الموقع: Plaza Ciudad De Brujas, 46001 Valencia, Spain
أوقات العمل: Daily Monday – Saturday from 7am to 3pm
رقم الهاتف: +34 963 829 100
التسوّق
الطابع التاريخي
المأكولات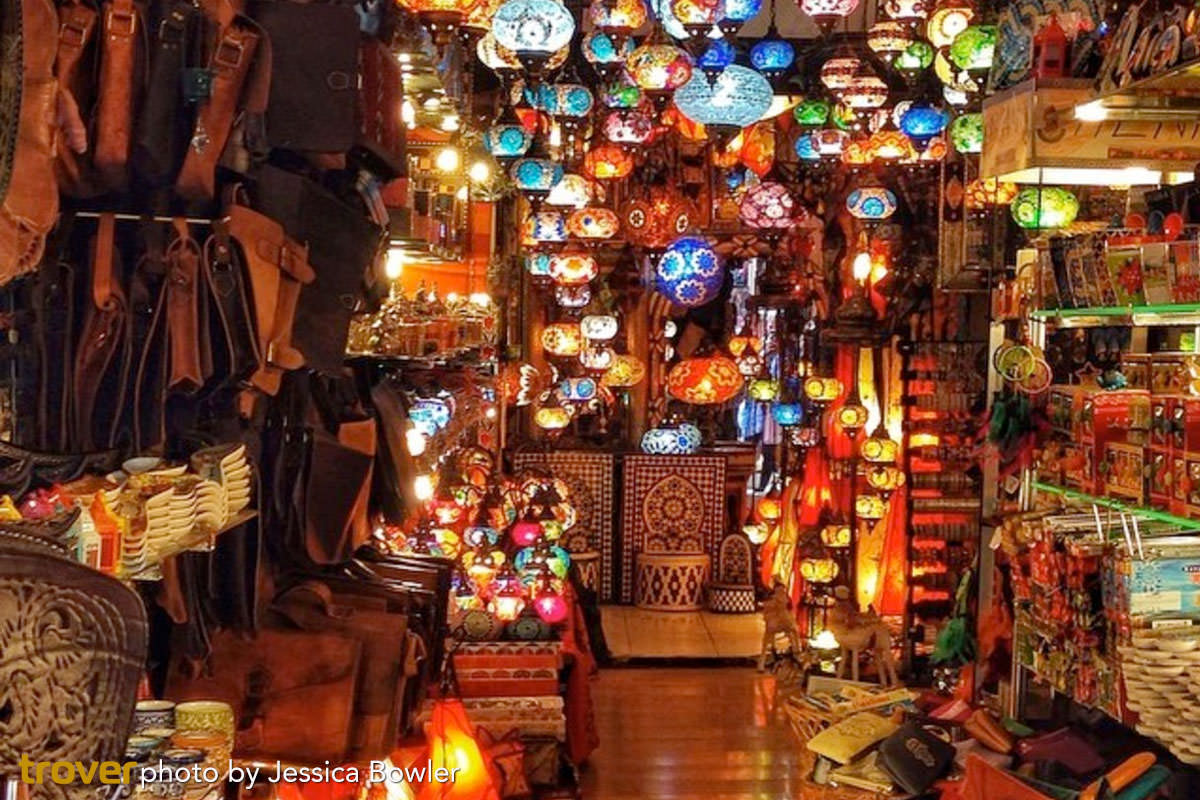 Alcaicería Market in Granada
See colourful ethnic clothing and craftworks at this historical marketplace
The Alcaicería Market runs along central Granada's pedestrian-friendly streets, starting from Plaza Bib-Rambla to the Granada Cathedral. Once a renowned silk market in Granada, this open-air marketplace is filled with colourful stalls selling mostly Arabic textiles, clothing, handicrafts, and accessories. Here, you can find a variety of ethnic clothes and accessories. You may catch a whiff of herbal teas and Moroccan spices, especially when you're browsing stalls near Plaza Bib-Rambla.
الموقع: Alcaiceria, Calle Alcaiceria, 1, 18001 Granada, Spain
أوقات العمل: Monday – Saturday from 11am to 8pm (closed on Sundays)
رقم الهاتف: +34 958 229 045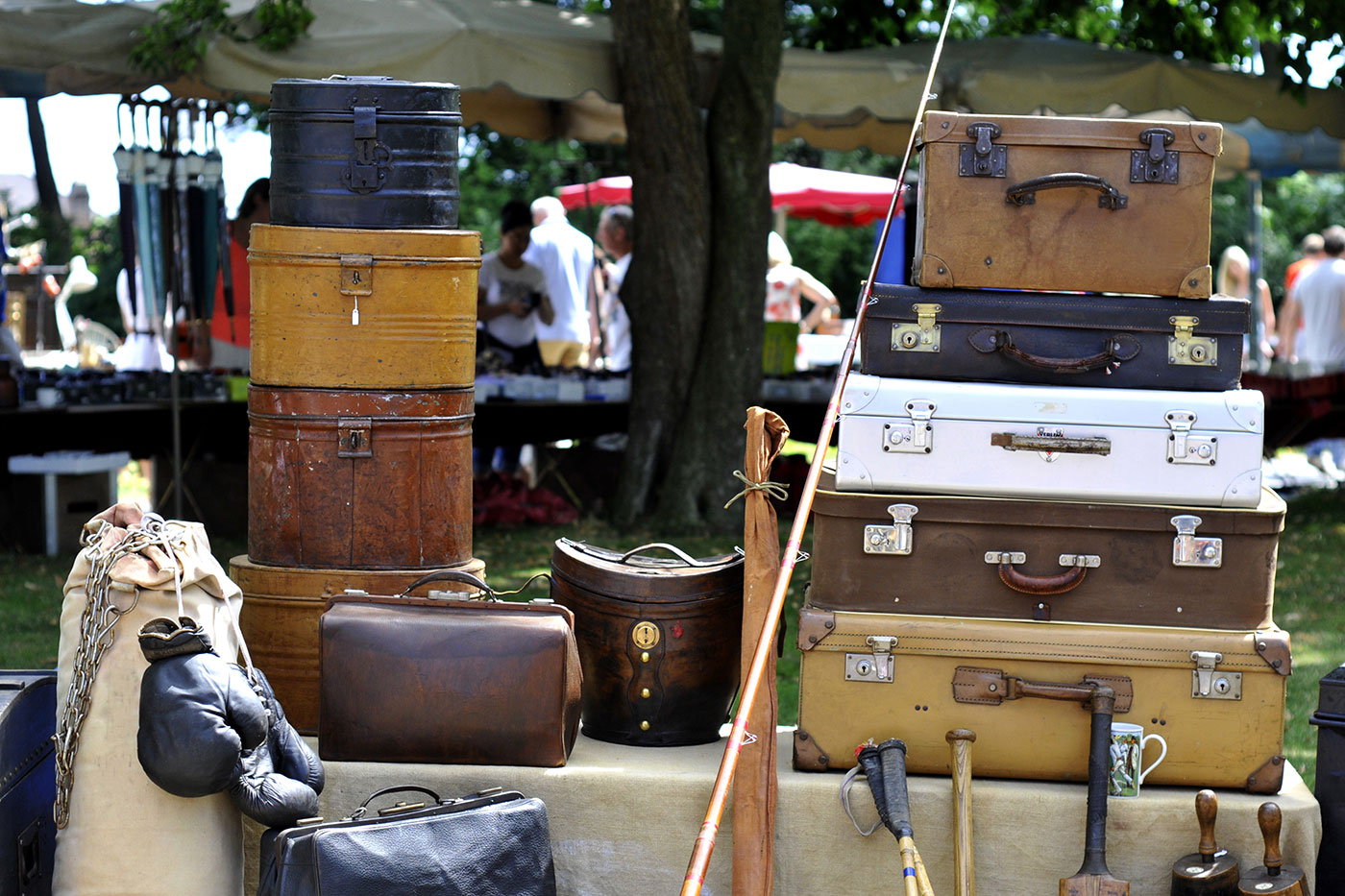 El Rastro in Madrid
Shop for vintage fashion and second-hand goods at El Rastro Flea Market
Exploring the entirety of Madrid's El Rastro Flea Market is no small feat as this open-air marketplace hosts about 3,000 stalls. Attracting huge crowds every Sunday between 9am and 3pm, you can find just about everything here, from vinyl records, books, and clocks, to preloved clothes, handbags, and jewellery. El Rastro Flea Market is surrounded by quaint cafés and bars, where you can enjoy a pre-lunch aperitivo of vermouth and tapas after you've done shopping.
الموقع: Calle de la Ribera de Curtidores, 28005 Madrid, Spain
أوقات العمل: Sunday from 9am to 3pm
رقم الهاتف: +34 915 298 210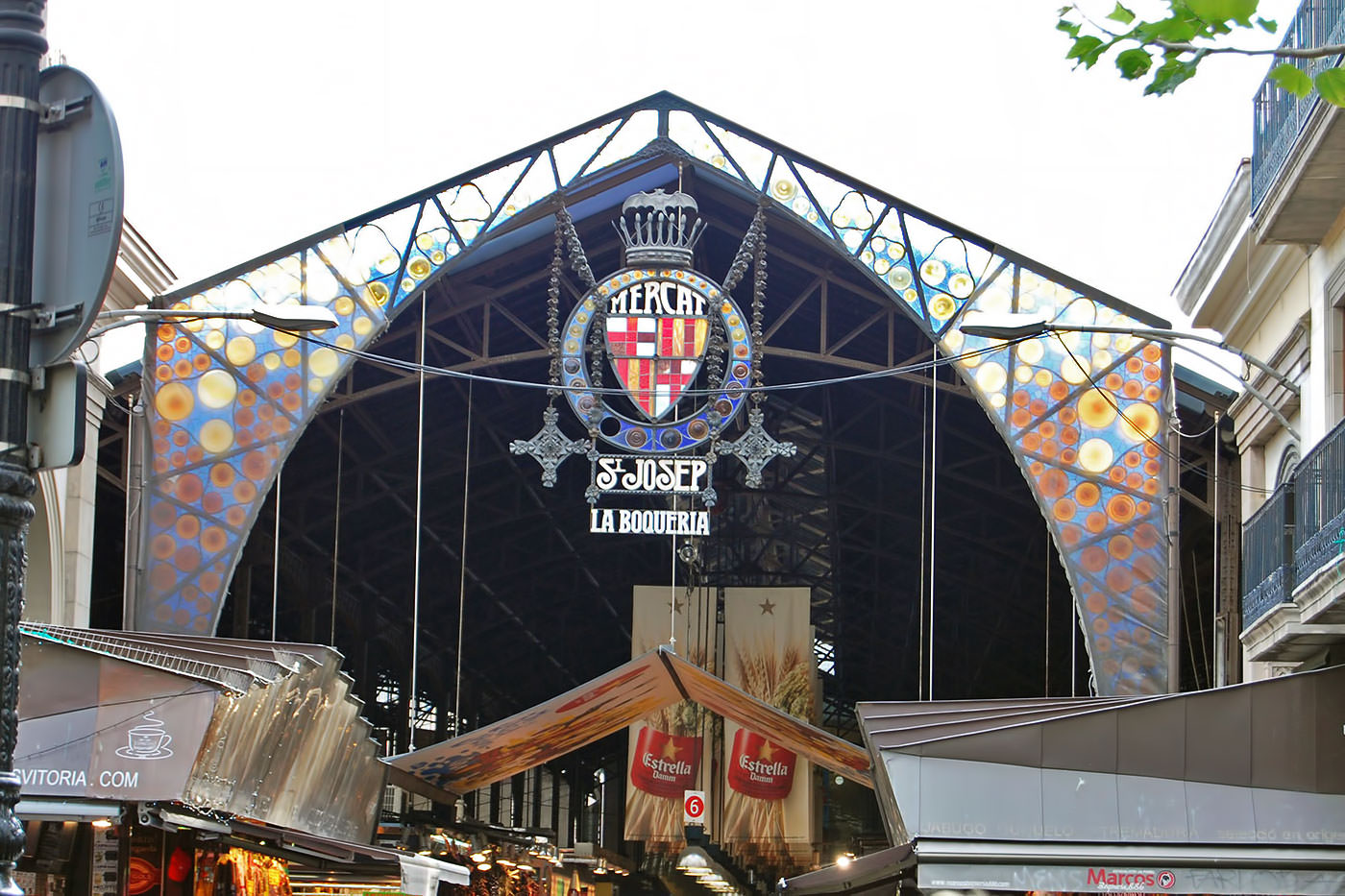 Mercado de La Boqueria in Barcelona
Join a cooking workshop on the second floor of the market
Mercado de La Boqueria, founded in 1217, is one of Barcelona's oldest and largest food markets. Here, you can find over 200 stalls selling fresh meat, fruit and vegetables, as well as delicatessens, cheeses, herbs and spices. There's an event hall on the second floor of the market that hosts various food-related courses, events, and workshops throughout the year. If you've worked up an appetite during your visit, tapas bars can be found along the outer perimeter of Mercado de La Boqueria. Thanks to its central location in La Rambla, the market is often packed with travellers in tour groups looking to shop for Spanish delicacies.
الموقع: Mercado de La Boqueria, Rambla, 91, 08001 Barcelona, Spain
أوقات العمل: Monday – Saturday from 8am to 8.30pm (closed on Sundays)
رقم الهاتف: +34 933 182 584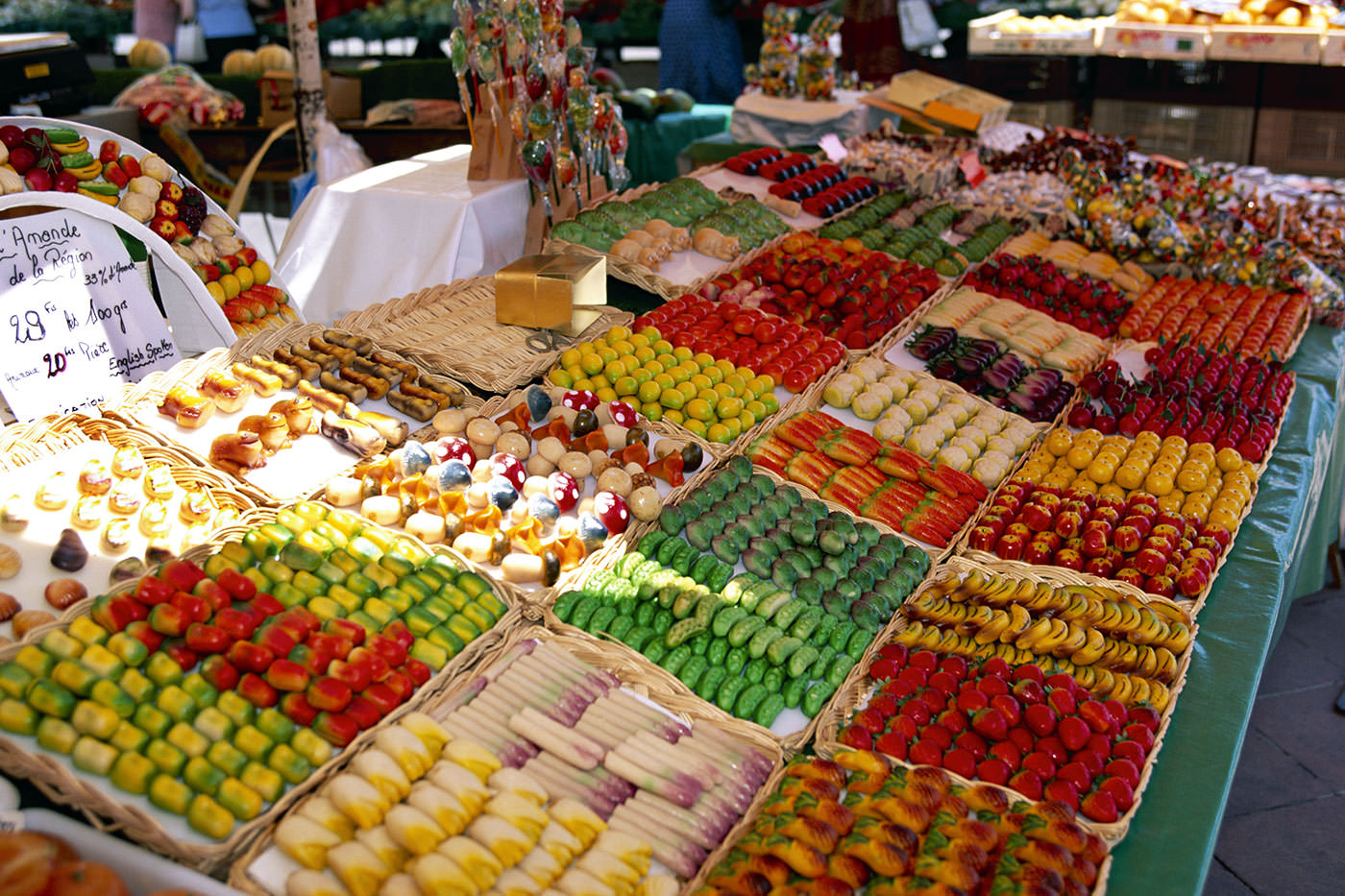 Mercado de Abastos in Santiago de Compostela
Stock up on cured meats, tetilla cheese and empanada
Mercado de Abastos dates back to the late 19th century, making it one of Santiago de Compostela's most important tourist spots. The indoor market is divided into 8 halls with over 300 stalls selling local specialities, fresh seafood, pastries, cheeses, and cured meats. As with most markets in Spain, you can also find plenty of bars serving tapas and wines inside and along the streets surrounding Mercado de Abastos. Stock up on fresh seafood (a must-buy is goose barnacle) and have the market bar prepare it on the spot for a few euros.
الموقع: Mercado de Abastos de Santiago, Rúa das Ameas, Santiago de Compostela, A Coruña, Spain
أوقات العمل: Monday – Saturday from 8am to 3pm (closed on Sundays)
رقم الهاتف: +34 981 583 438
التسوّق
الطابع التاريخي
المأكولات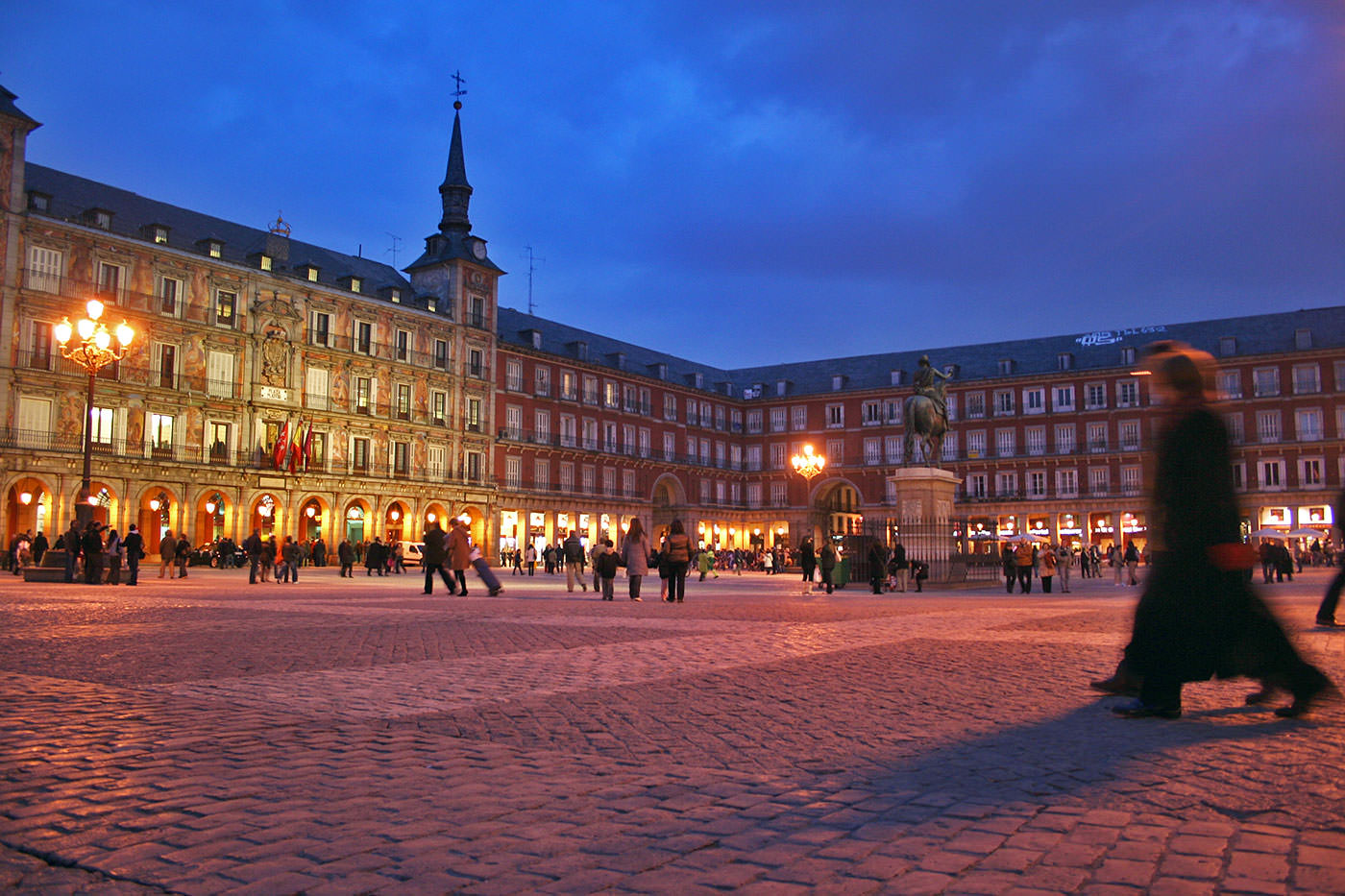 Mercado de Navidad de Plaza Mayor in Madrid
Check out displays of colourful Nativity Scene figures and toys
Mercado de Navidad de Plaza Mayor has been Madrid's main Christmas market since the 17th century. Every year, Plaza Mayor is filled with fairy lights, Christmas music, and hundreds of booths shaped like wooden houses. These vendors specialise in handmade toys, musical instruments, and figurines for Nativity scenes, as well as Christmas trees and mistletoe. Locals also shop for various essential foodstuff like turkeys, chicken, nougats and sweets at Mercado de Navidad.
الموقع: Plaza Mayor, 28012 Madrid, Spain
أوقات العمل: 24th November - 31st December (dates may vary): Daily from 10am to 10.30pm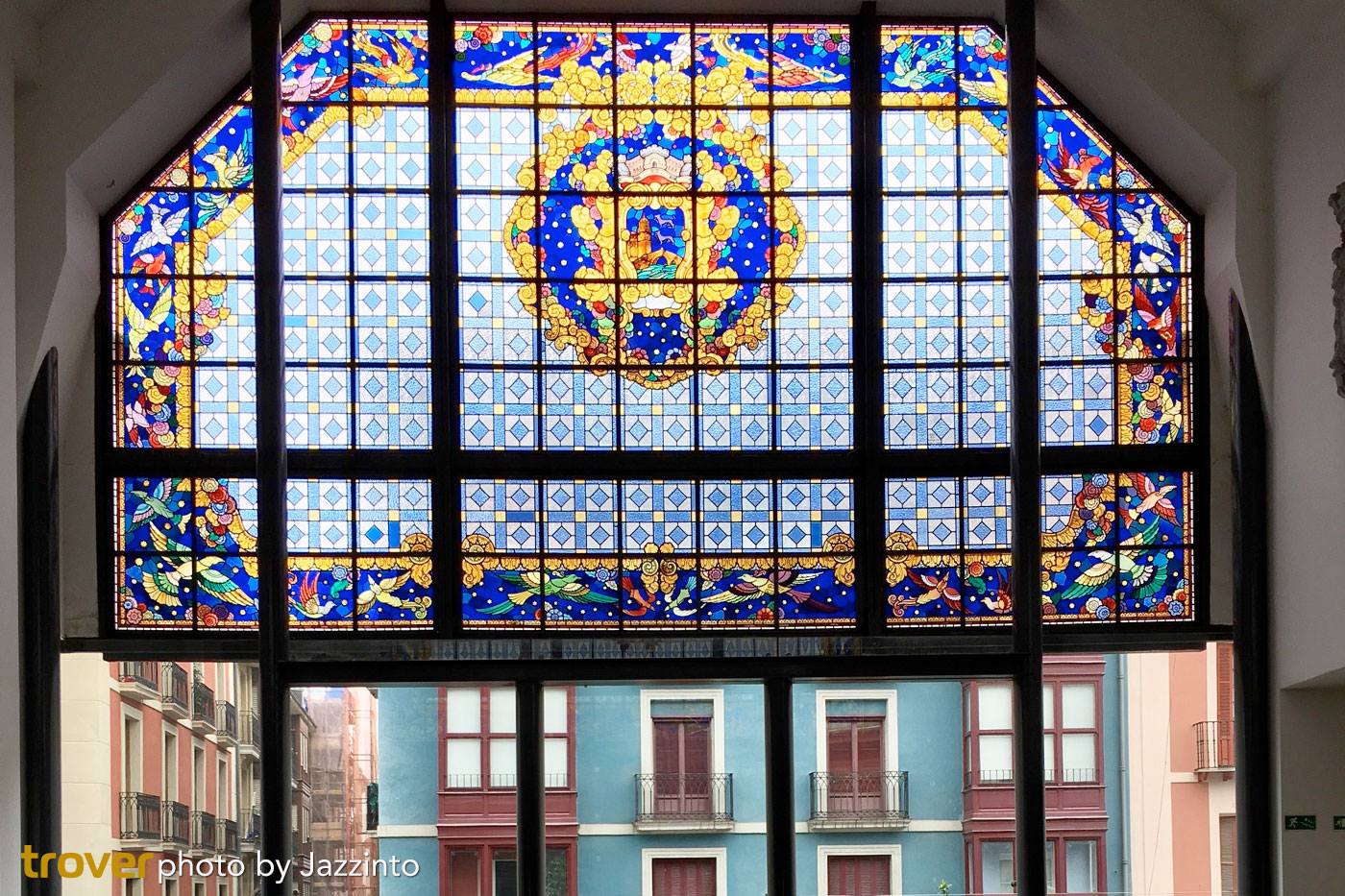 Mercado de la Ribera in Bilbao
Enjoy live jazz every evening at the main restaurant
Bilbao's Mercado de la Ribera, with a retail area of 10,000 sq m, is one of Europe's largest municipal food markets. It occupies an Art Deco building along Nervión River and is a 5-minute walk from the Old Town Quarter, Iglesia de San Antón (Church of Saint Anthony the Great), and the Bilboko Euskal Museoa museum. There are about 60 produce stalls and pintxo bars inside this marketplace. Its main restaurant, La Ribera Bilbao, serves a variety of tapas and traditional Basque dishes such as kokotxas (hake throats cooked in garlic and olive oil) and txipirones (squid in ink sauce).
الموقع: Mercado de la Ribera, Erribera Kalea, Bilbao, Spain
أوقات العمل: Monday–Friday from 8am to 2.30pm and from 5pm to 8pm, Saturday from 8am to 3pm (closed on Sundays)
رقم الهاتف: +34 944 790 695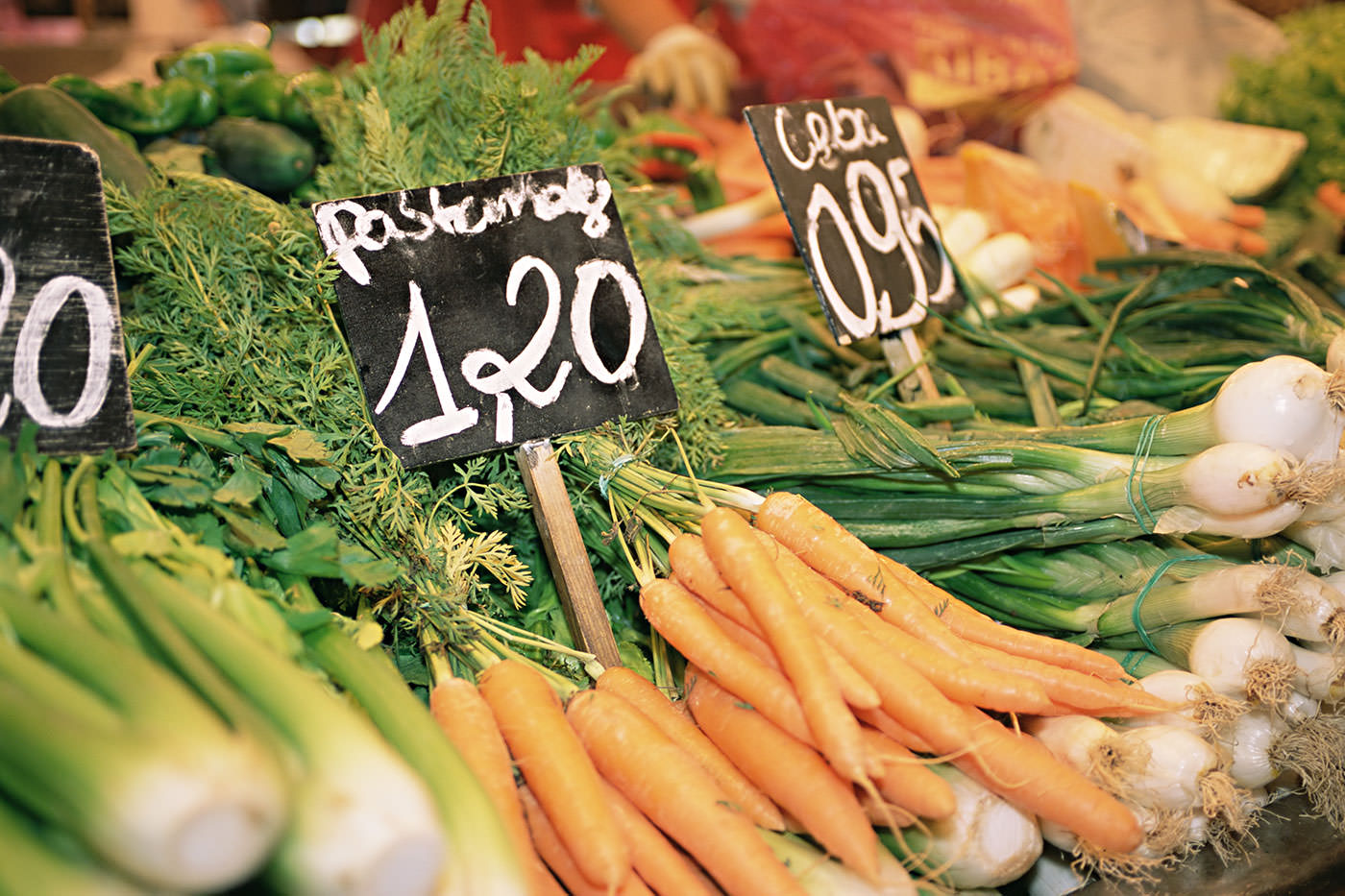 Mercado Central in Alicante
Snap photos of the market's Modernist décor and grand stairway
Mercado Central is Alicante's central marketplace, where you can find over 200 stalls and shops selling a variety of fresh produce, seafood, meat, and Spanish delicacies. Founded in 1911, the Modernist-inspired building has a semi-spherical cupola and a massive stairway that's flanked by 2 sculptures. The best times to visit this marketplace are on Fridays and Saturday mornings as you get to experience the lively atmosphere of locals going about their grocery shopping here.
الموقع: Av. Alfonso X El Sabio, 10, 03004 Alicante, Spain
أوقات العمل: Monday – Friday from 7am to 2.30pm, Saturday from 7am to 3pm (closed on Sundays)
رقم الهاتف: +34 965 140 841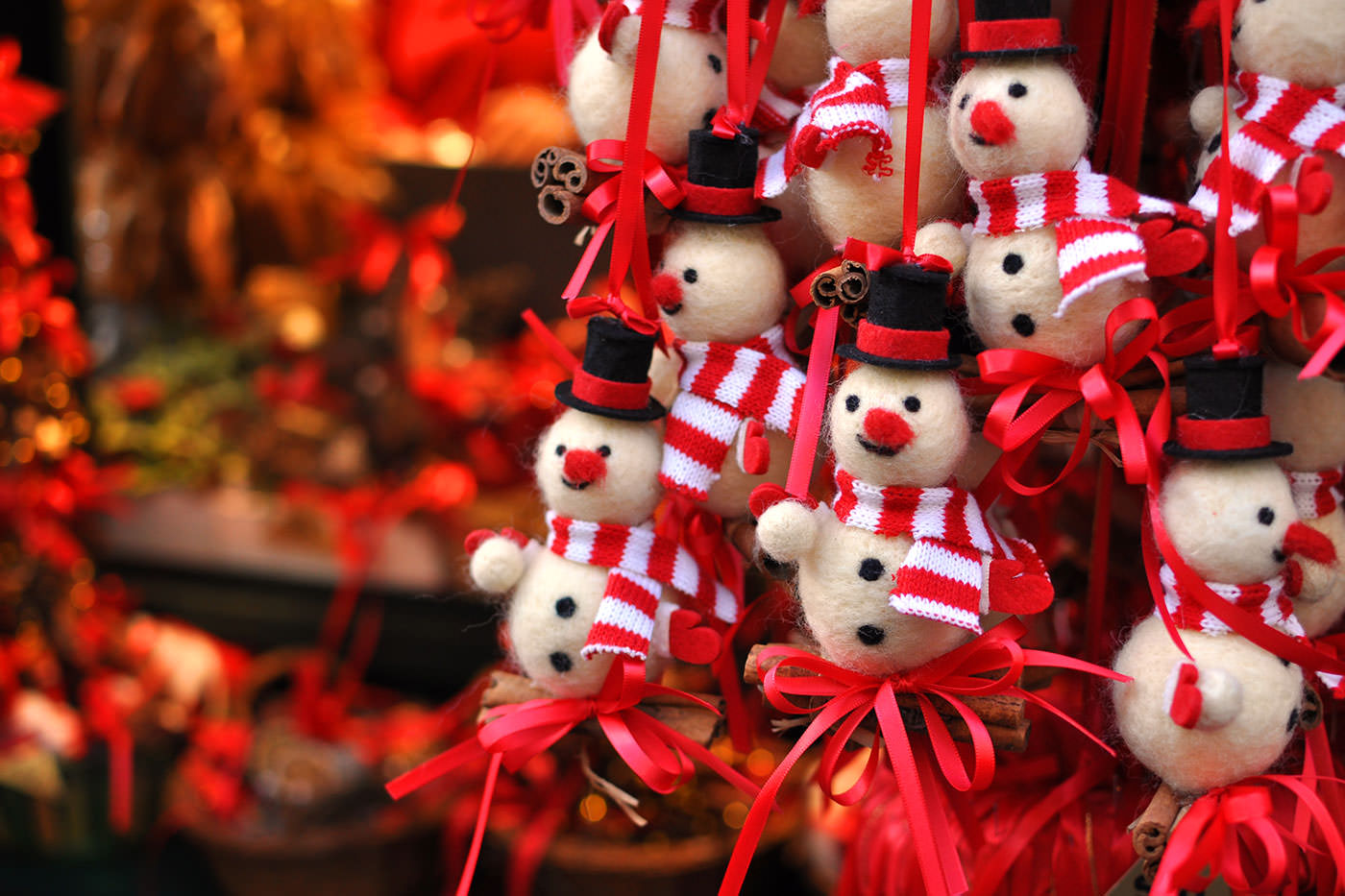 Fira de Santa Llúcia in Barcelona
Watch traditional dances and puppet theatres at this Christmas market
Since 1786, Fira de Santa Llúcia has been Barcelona's largest Christmas markets. It usually takes place from the final week of November until 24th December, with over 200 wooden stalls set up in front of Avinguda de la Catedral. Here, you can see locals shopping for Christmas trees, decorations, nativity scene figurines, scarves, and toys. There's plenty of carol singing going on, as well as street performances and family-friendly activities throughout the day. A unique Christmas Eve tradition in Barcelona is Tió de Nadal, where children hit a wooden log that's dressed in a blanket and barretina (traditional hat) while singing traditional songs until it produces sweets.
الموقع: Avinguda de la Catedral, 08002 Barcelona, Spain
أوقات العمل: 24th November – 23rd December (dates may vary): Daily from 10am to 10.30pm