عذرا، لم تتم ترجمة هذه الصفحة إلى لغتك بعد...
10 Best Things to Do in Lloret de Mar
What is Lloret de Mar Most Famous For?
Lloret de Mar is famous for its beaches and lively nightlife ambience. Located about 65 km north of Barcelona, it's one of the most popular vacation destinations on the Costa Brava. The resort town spreads around the Old Town along the main beach. It's filled with tapas bars, restaurants, boutiques and many historical buildings such as the Town Hall and the Parish Church of Sant Romà.
Lazing on the beach, water sports, strolls along the coast and in beautiful gardens such as Santa Clotilde's are the main daytime activities in Lloret de Mar. After 5pm, the resort town wakes up from the 'mandatory' Spanish nap time and becomes very active.
What are the best things to do in Lloret de Mar?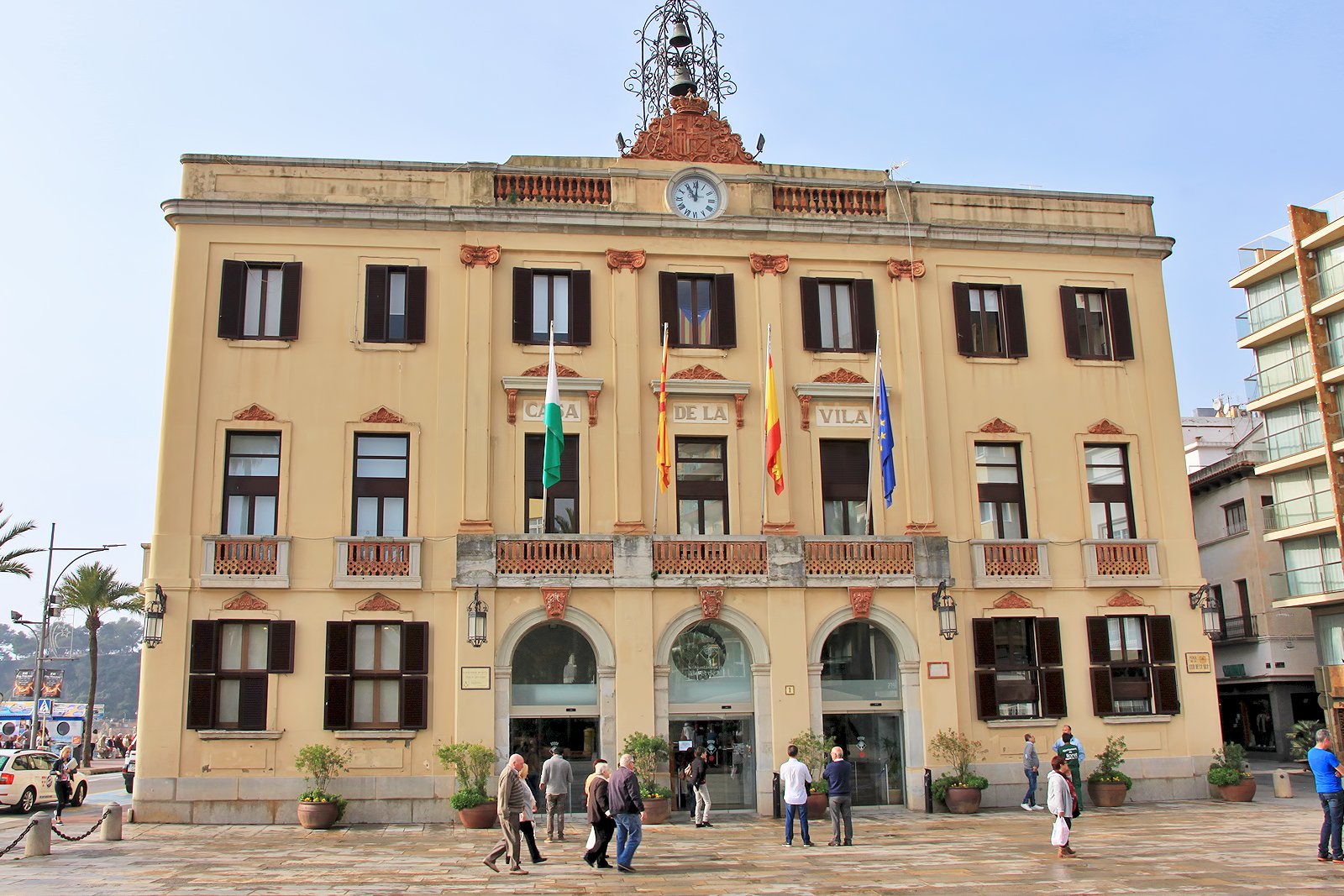 Start the day at the Town Hall Square
Lively beachfront plaza filled with open-air bars and restaurants
The Town Hall Square is the perfect place to get a first impression of the vibrant city of Lloret de Mar. Located on the seafront, 300 metres east of the western end of Lloret Beach, it hosts the beautiful neoclassical city council building that dates back to the 19th century. You'll also find a good choice of bars and restaurants under large marquees. The periphery of the square is lined with palm trees, which gives it an undeniable exotic feel.
الموقع: On Lloret beachfront, 300 metres east of the western end of the beach
الأزواج
العائلات
الطابع التاريخي
الصور
المأكولات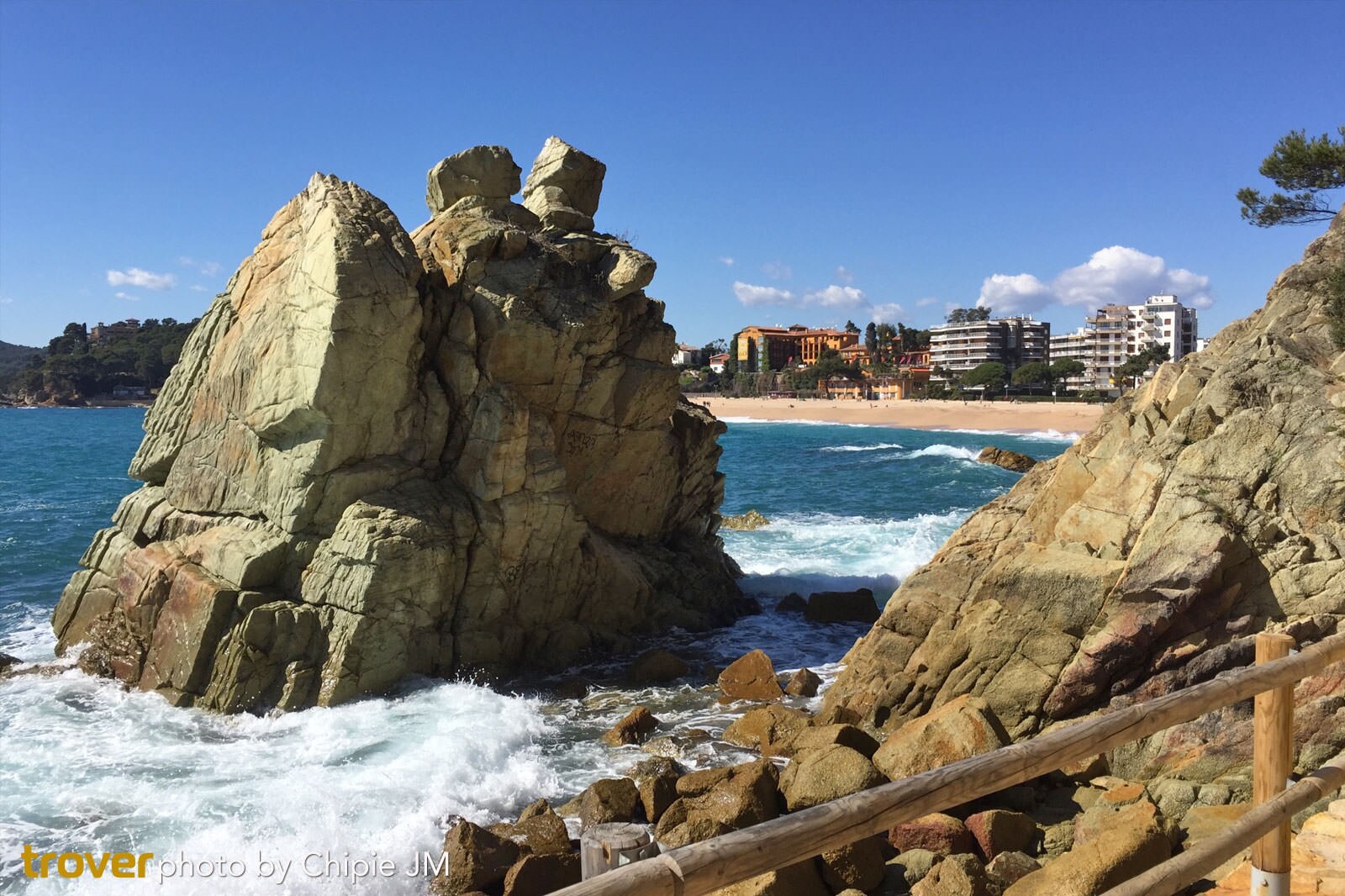 Get a Tan at Fenals Beach
Laze on the second largest beach in Lloret de Mar
Located 750 metres west of Lloret Beach, from which it's separated by a rocky headland, Fenals Beach is one of the most popular places to soak up in the sun in Lloret de Mar. Stretching on about 700 metres, it's slightly quieter than Lloret Beach. Parasailing, canoeing and other cool water sports are available, as well as ice cream stalls and a few restaurants. The bay is sheltered from the wind by hills on both sides. The only very slight downside of Fenals Beach is that the sand is quite coarse and pebbly in some places.
However, if you're looking for a relaxing stay, then look no further than the hotels situated along Fenals Beach.
الموقع: 750 metres west of Lloret Beach
الأزواج
الطابع التاريخي
الصور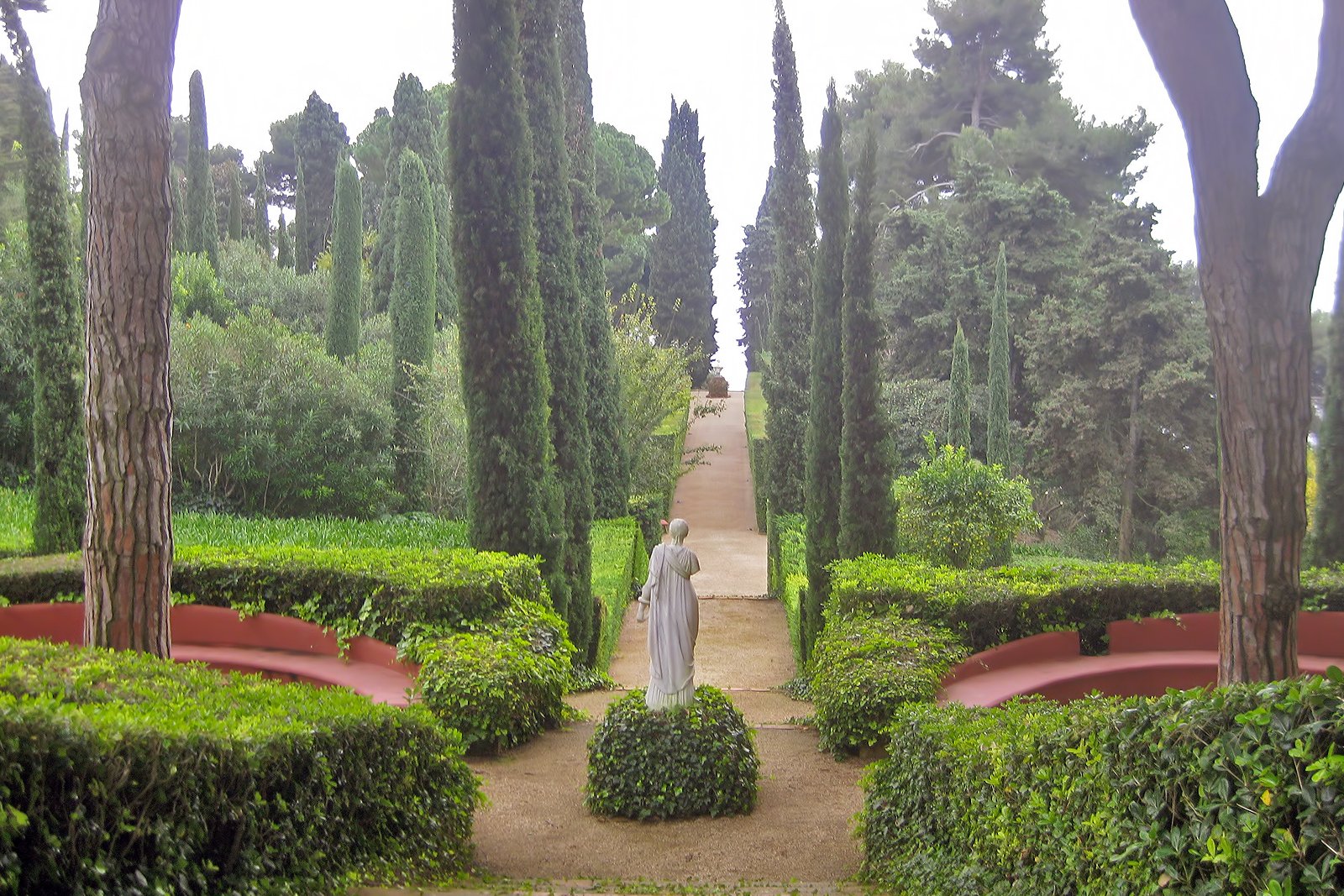 Stroll in the Santa Clotilde Gardens
Take a pause in well-kept gardens that offer splendid sea views
The Santa Clotilde Gardens combine aesthetic beauty and tamed nature in a splendid park that sits at the top of the hill just west of Fenals Beach. Designed in Italian Renaissance style, the gardens are dotted with fountains and statues, interspersed with orange and cypress trees. Walk down the staircase that leads to the viewpoint over Fenals Beach and you'll feel bewitched by the subtle fragrances of the plants and by the romanticism of the place.
الموقع: On the hill just west of Fenals Beach
الصورة من تقدمة Lbp94 (CC BY-SA 4.0) معدّلة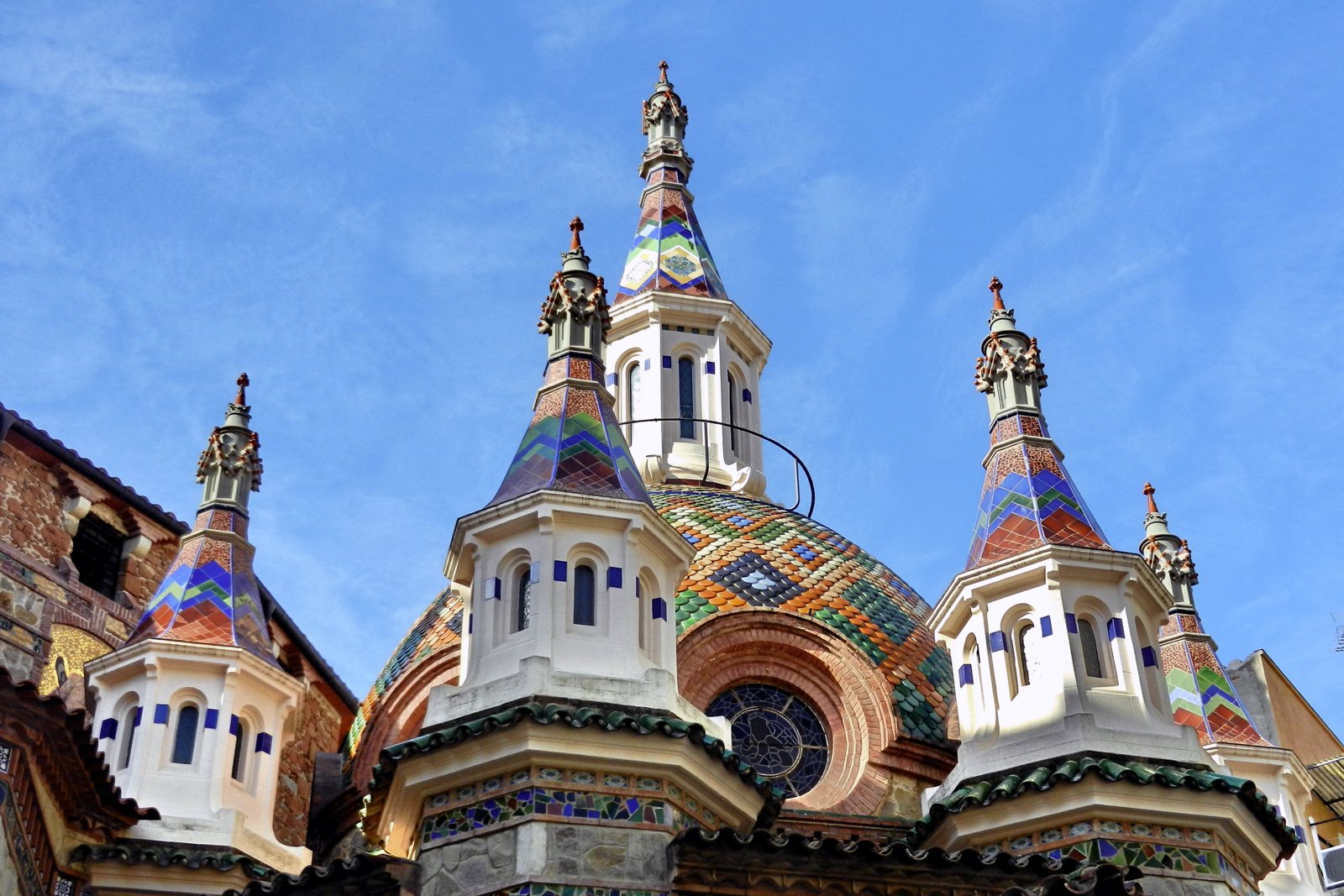 Must-see: Church of Sant Romà
One of the most iconic buildings in Lloret de Mar
The Parish Church of Sant Romà is one of Lloret de Mar's most distinctive landmarks. Located 100 metres north of Town Hall Square, this emblematic religious edifice was originally built in a Gothic-Renaissance style in the early 16th century, before going through various renovations and improvement until the early 20th century. Today, its peculiar look makes it an interesting place to stop by during a stroll around Lloret de Mar Old Town. Have a drink on the terrace of Rosa Marles Cafeteria, which faces the church and gives you a great view of its peculiar architecture.
الموقع: In Lloret de Mar Old Town, 100 metres north of Town Hall Square
الأزواج
العائلات
الطابع التاريخي
الصور
الصورة من تقدمة Tanya Dedyukhina (CC BY 3.0) معدّلة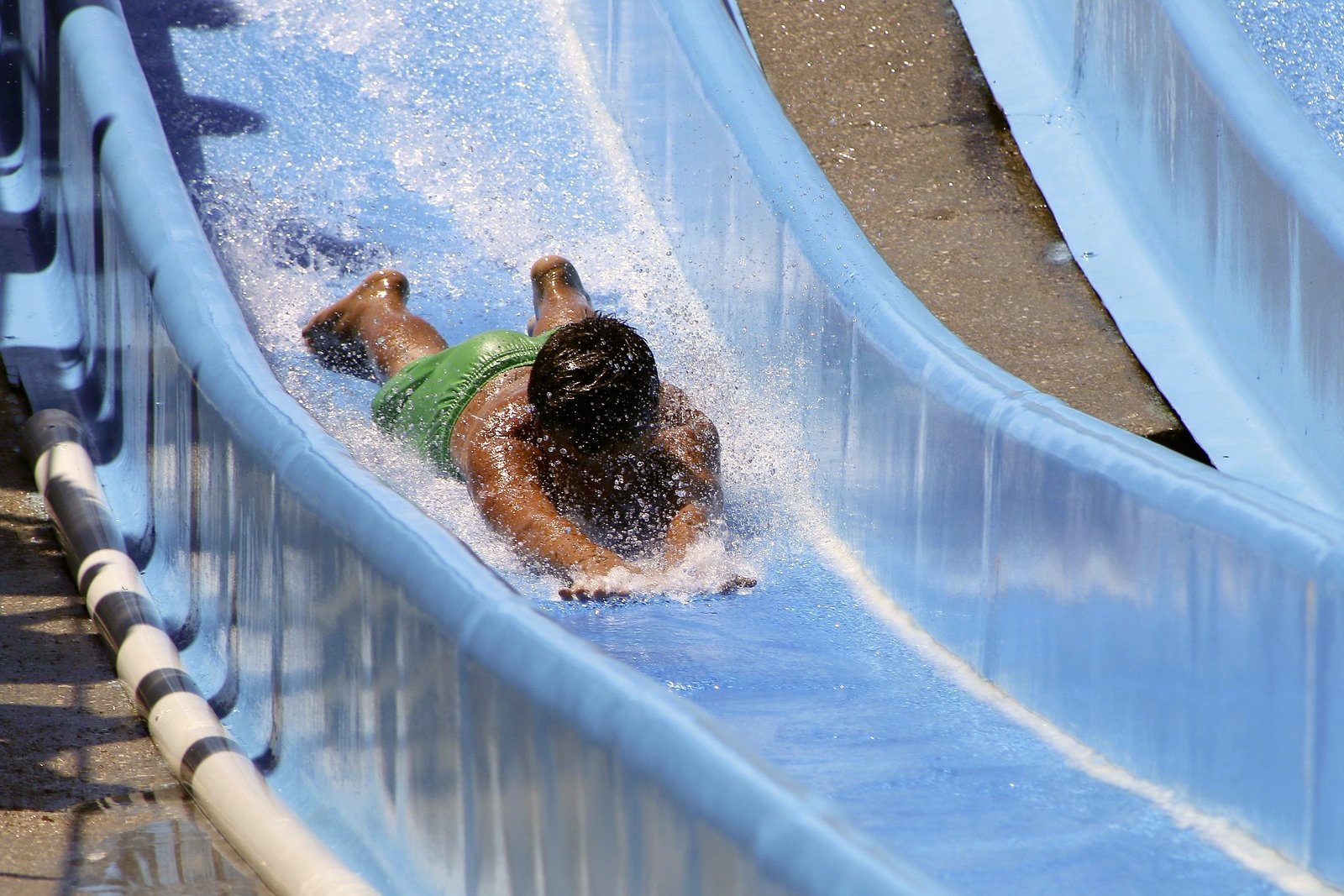 Make a Splash at Water World Lloret
Get wet on the rides and slides of a great water park
Get ready for a fun day packed with excitement and laughs for the whole family at one of the largest water parks in Spain. Water World Lloret features over 20 rides under 3 categories: Children's, Family and Bold. From 'Kiddie Island' to 'Family Lagoon' to 'Speed Furious' the adrenaline level of each family member will increase during the course of the day at this professionally run water park. The leisure complex has all the facilities required for a great and safe day, including an infirmary, lockers, bars and restaurants. You even can challenge yourself with a bungee jump.
Travelling with kids? There's plenty of family-friendly accommodation to choose from in Lloret de Mar.
الموقع: 2 km northwest of Lloret de Mar Old Town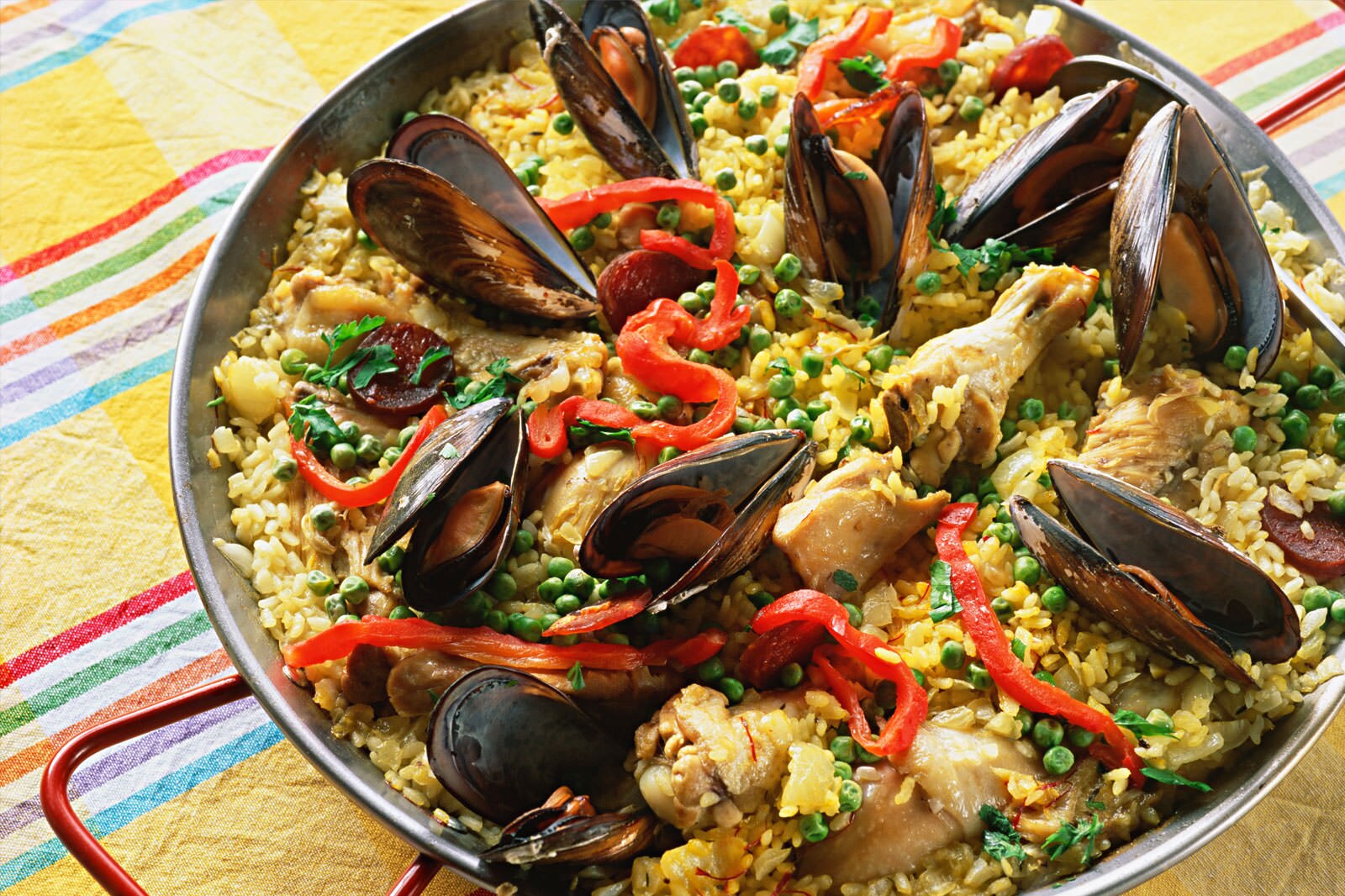 Lunch on Catalan Cuisine at La Parrilla Restaurant
Feast on Paella and other genuine Catalan dishes
Go to La Parrilla Restaurant to sample first-class Catalan cuisine. Located on Carrer de Santa Llúcia, between the Town Hall Square and Sant Romà Church, La Parrilla is a friendly family-run affair opened since 1989, and specialised in paella and traditional carnes y gambas al ajillo (grilled meats and gambas with garlic). The warm atmosphere of the venue as well as the quality, generous portions and reasonable rates of the dishes it serves, make it one of the most popular restaurants in Lloret de Mar. It's best to make a reservation as La Parrilla is pretty small.
الموقع: On Carrer de Santa Llúcia, 60 metres north of Town Hall Square
أوقات العمل: Daily from 12.30pm to 3pm and from 7pm to 9.30pm
رقم الهاتف: +34 972 36 96 36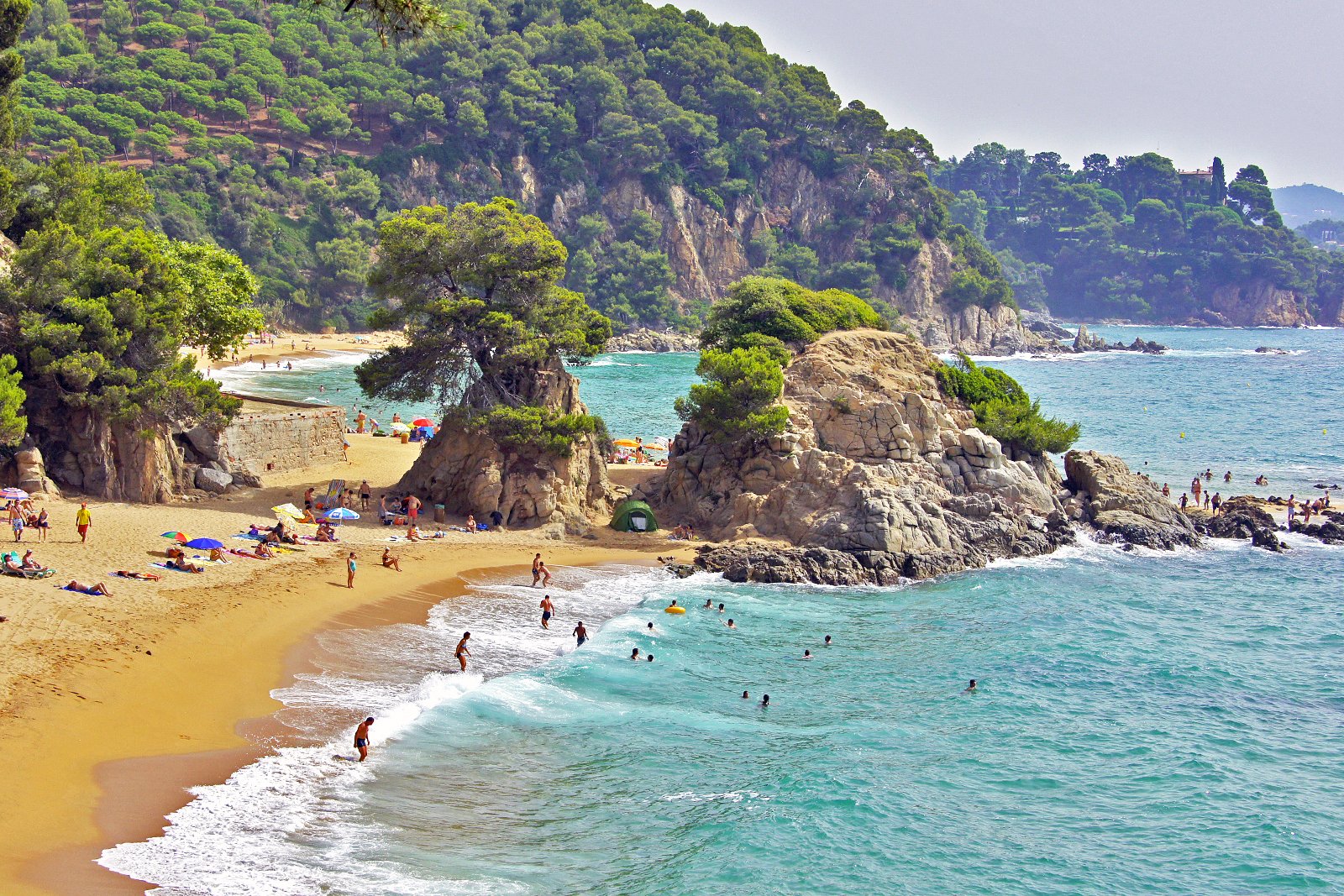 Visit Santa Cristina Hermitage and Santa Cristina Beach
See 2 great spots in one go
A trip to Santa Cristina gives you the opportunity to discover 2 points of interest about 3 km west of Lloret de Mar downtown: Santa Cristina Hermitage and Santa Cristina Beach. The former is a charming 18th-century white chapel surrounded by a beautiful garden on top of a cliff that overlooks the sea. You can see beautiful large paintings depicting Catalan daily life scenes here. Take the steep path to the left of the chapel to get to Santa Cristina Beach. It's simply a stunning beach at which you'll find a good bar and restaurant. There's also a small selection of hotels situated on the outskirts of Santa Cristina Beach, for a relaxing stay.
الموقع: 3 km west of Lloret de Mar Old Town
الأزواج
العائلات
الطابع التاريخي
الصور
الصورة من تقدمة Yesuitus2001 (CC BY-SA 2.5) معدّلة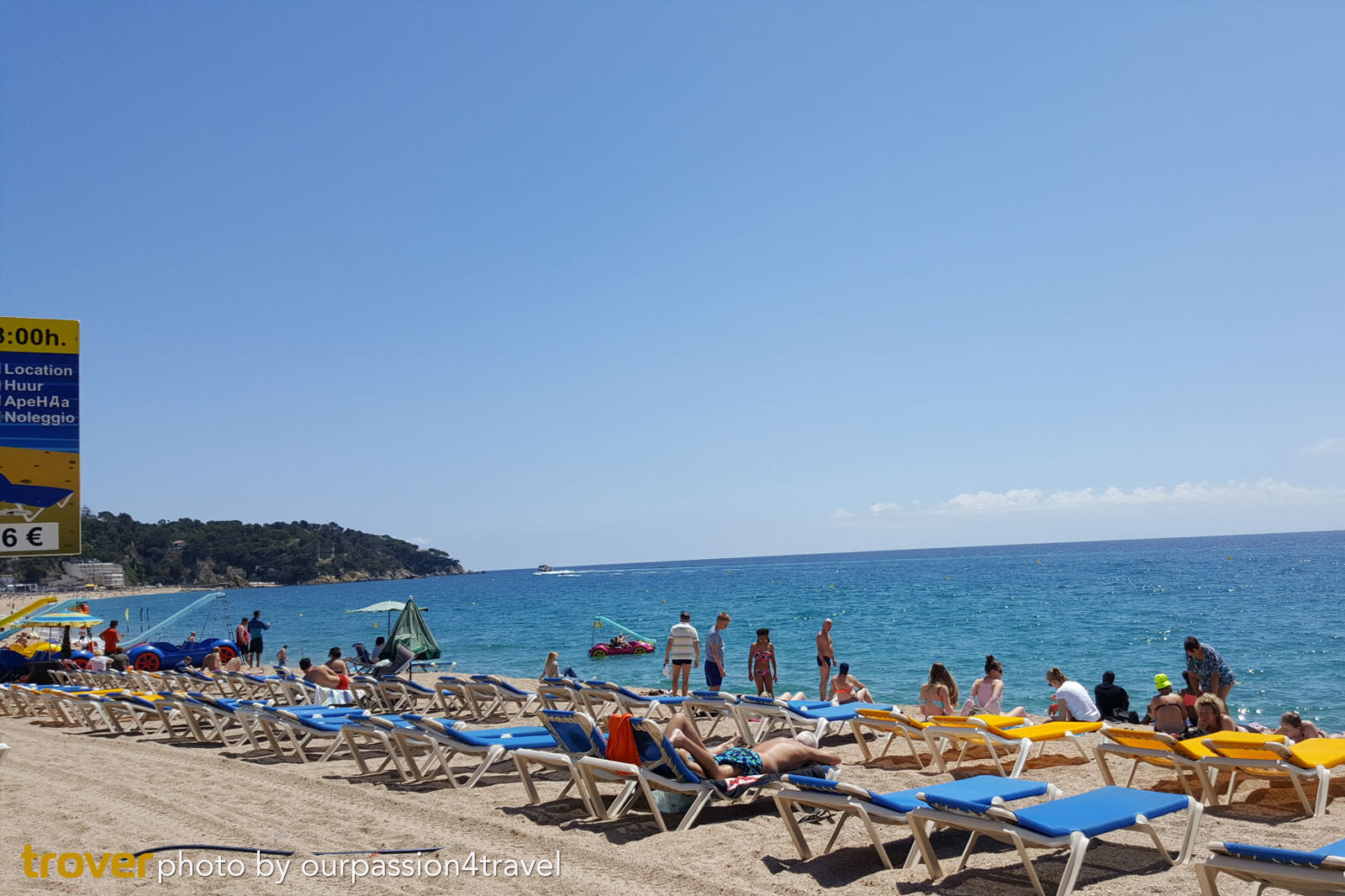 Enjoy Water Sports at Lloret Beach
Laze or have fun with exciting activities on the beach
Stretching on over 1 km right in front of Lloret de Mar centre and Old Town, Lloret Beach teems with cool and exciting things to do. Umbrellas and sun loungers are available for hire and water sports including parasailing, water skiing, jet skiing and kayaking provide the thrills. Children will be delighted by the activities on offer at the mini club. Many ice cream and drinks kiosks as well as beach clubs can be found on the beach. Lloret Beach is very clean and its only downside is that it's more pebbles than sand.
الموقع: Right in front of Lloret de Mar centre and Old Town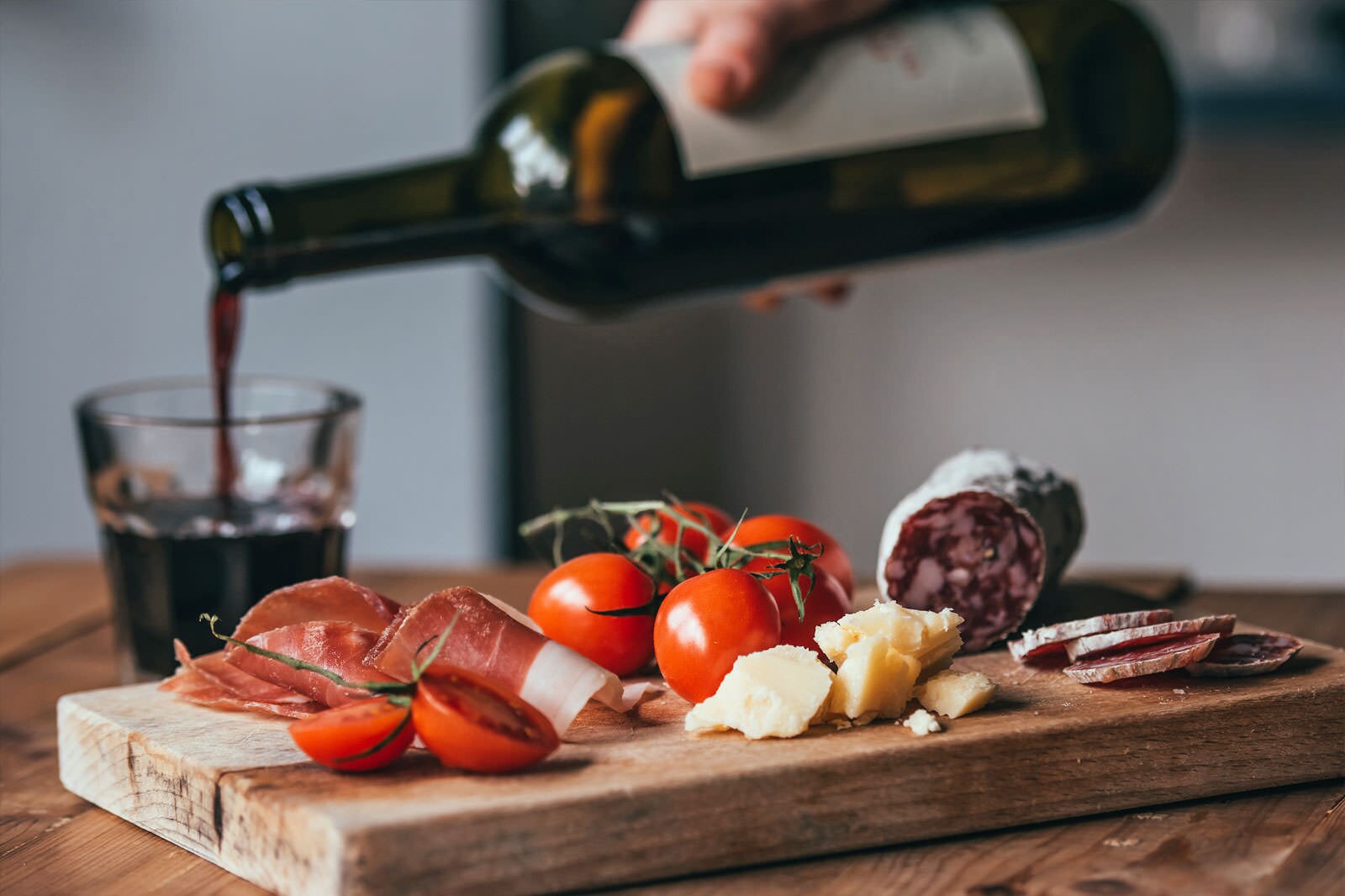 Dine on Tapas and Catalan Wines in the Old Town
In Spain, do as Spaniards do
Go out late and dine on tapas and Catalan wines in Lloret de Mar Old Town. This quarter is filled with tapas bar and restaurants, and we selected 3 of them that are top-notch. Nestled in a corner of Plaça Espanya, Restaurante Can Tarradas combines tradition and innovation in style. Just one block away, on Calle Santo Tomás, Restaurante La Lonja is a very friendly venue for dining on local products. Last but not least, you'll find Restaurante El Romani on Carrer de Sant Pere, 100 metres north from the other 2. Sangria is the usual beverage to wash down tapas, but you can also sample local wines such as a red Frares Priorat or a white Xarello. Both are excellent. Buen provecho!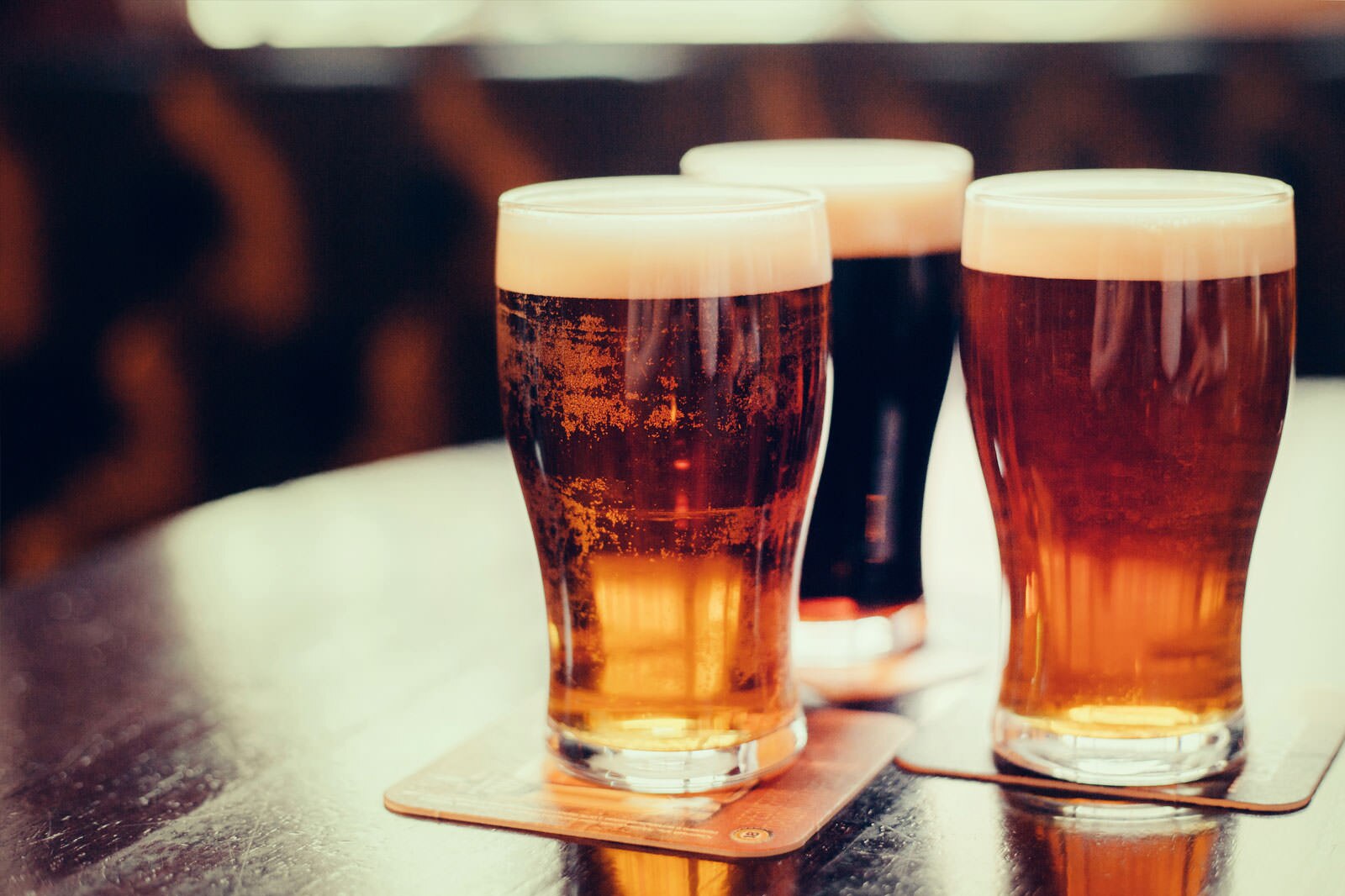 End the Day Clubbing on the Main Strip
Spend a festive night in Lloret de Mar
Starting from the beach and running along the western side of the Old Town, Avinguda Just Marlés Vilarrodona is the main strip of Lloret de Mar. You'll find a striking choice of venues to spend the night here, from sports bars to beer gardens to night clubs. Some of the most popular places to dance the night away include Disco Tropics, Disco Colossos and Disco Prive Lloret. Each of them plays slightly different styles of music, but all of them regularly organise special events such as foam parties, and occasionally feature world-famous DJs and artists such as Snoop Dog, Bob Sinclar and ItaloBrothers.