10 Best Things to Do in Burgos
What is Burgos Most Famous For?
عذرا، لم تتم ترجمة هذه الصفحة إلى لغتك بعد...
Burgos is an important step on the Pilgrim's Way of Saint James, famed for the many historic and religious buildings it hosts. The historical importance of the city where Spanish hero El Cid was born can be seen throughout the landmarks that dot its Old Town. With a splendid Gothic-style cathedral and a castle that overlooks the city, the whole place has a pleasant timeless atmosphere.
Besides the many landmarks, you'll find everything that makes Spain so attractive in Burgos: good local food and wines and a laid-back ambience, especially during the sacred siesta between 2pm and 5pm.
What are the best things to do in Burgos?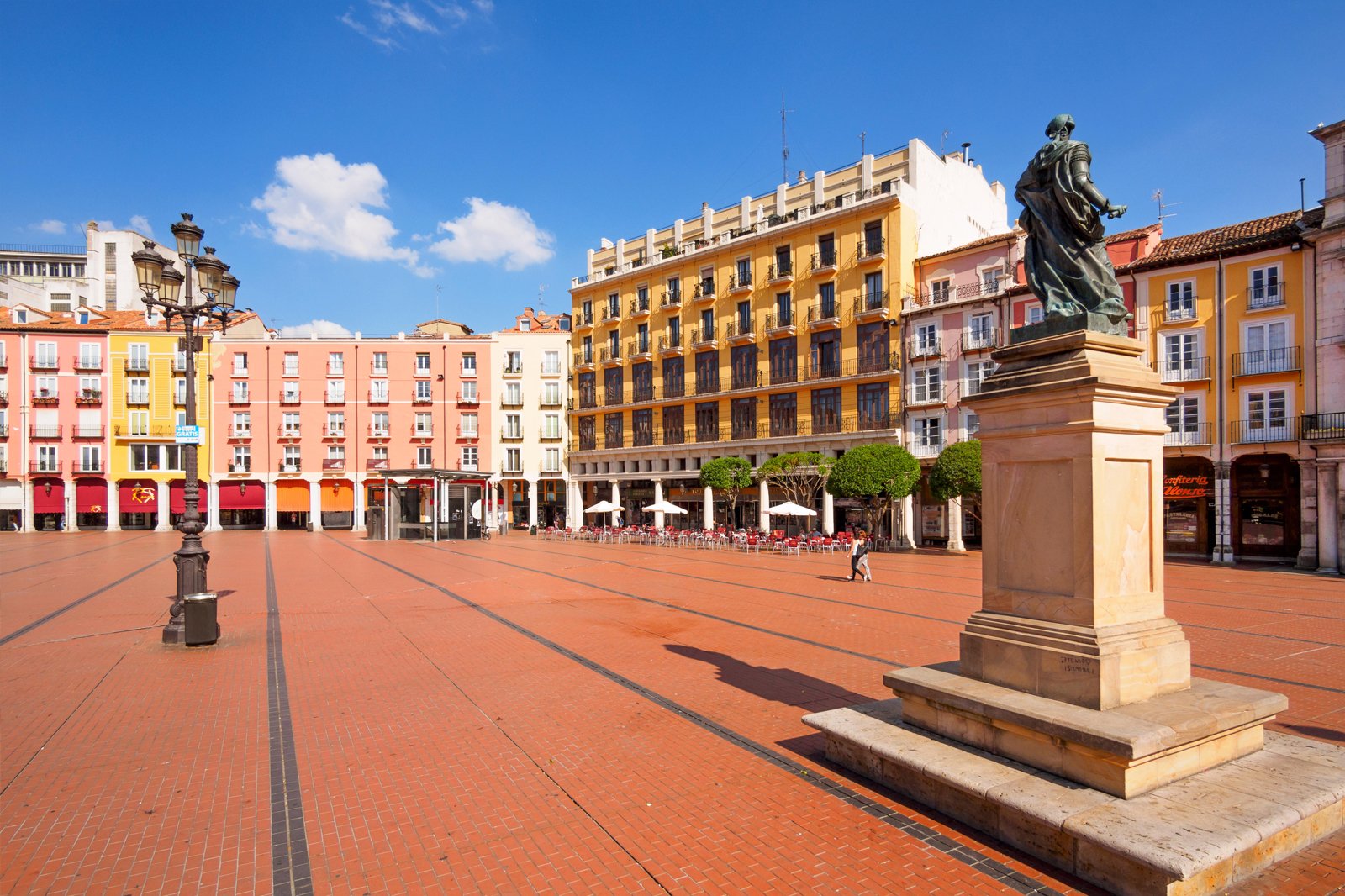 Start the Day at Plaza Mayor
Take the pulse of Burgos in its most popular square
Plaza Mayor is the most popular meeting point in Burgos. Roughly shaped like a hexagon and covering around 6,000 sq m, Plaza Mayor is flanked by boutiques, bars and restaurants. Their terraces make great people-watching spots while you restfully sip your morning coffee. The central position of Plaza Mayor in Burgos Old Town also makes it a convenient starting point for your exploration of the historic neighbourhood.
الموقع: In the heart of Burgos Historic Centre
الأزواج
العائلات
الطابع التاريخي
الصور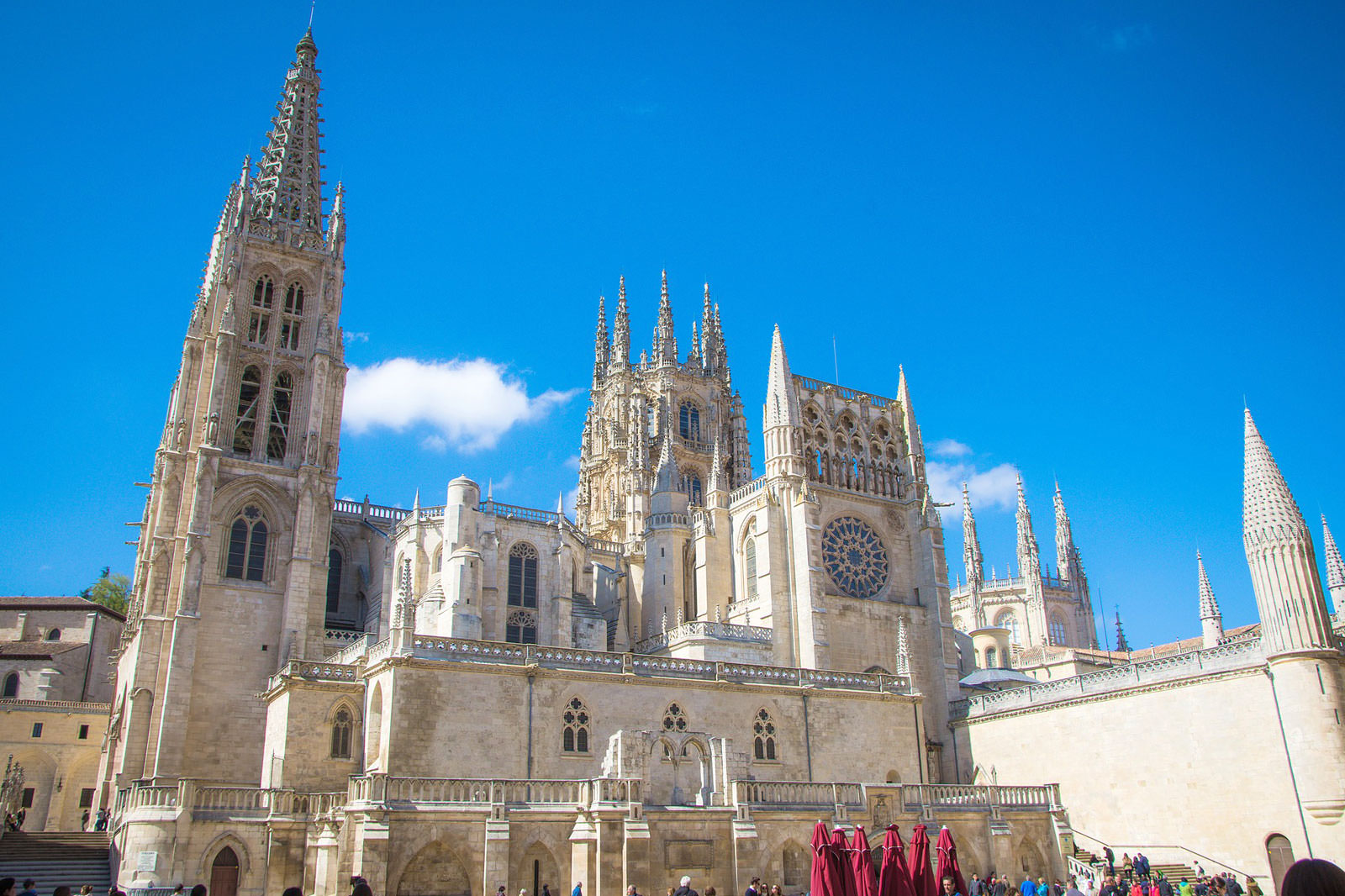 Must-See: Burgos Cathedral
One of the most beautiful cathedrals in Spain
Officially named the Cathedral of Saint Mary of Burgos, Burgos Cathedral is a UNESCO World Heritage Site that dates back to the 13th century. Take the well-made audio guide before you start your visit, and enjoy the splendid ornamentations and refined stone carvings of this massive Gothic-style edifice. Don't miss Spanish Hero El Cid's burial place. We recommend that you bring a jumper as the cathedral can be quite cool inside.
الموقع: In Burgos Historic Centre, 150 metres west of Plaza Mayor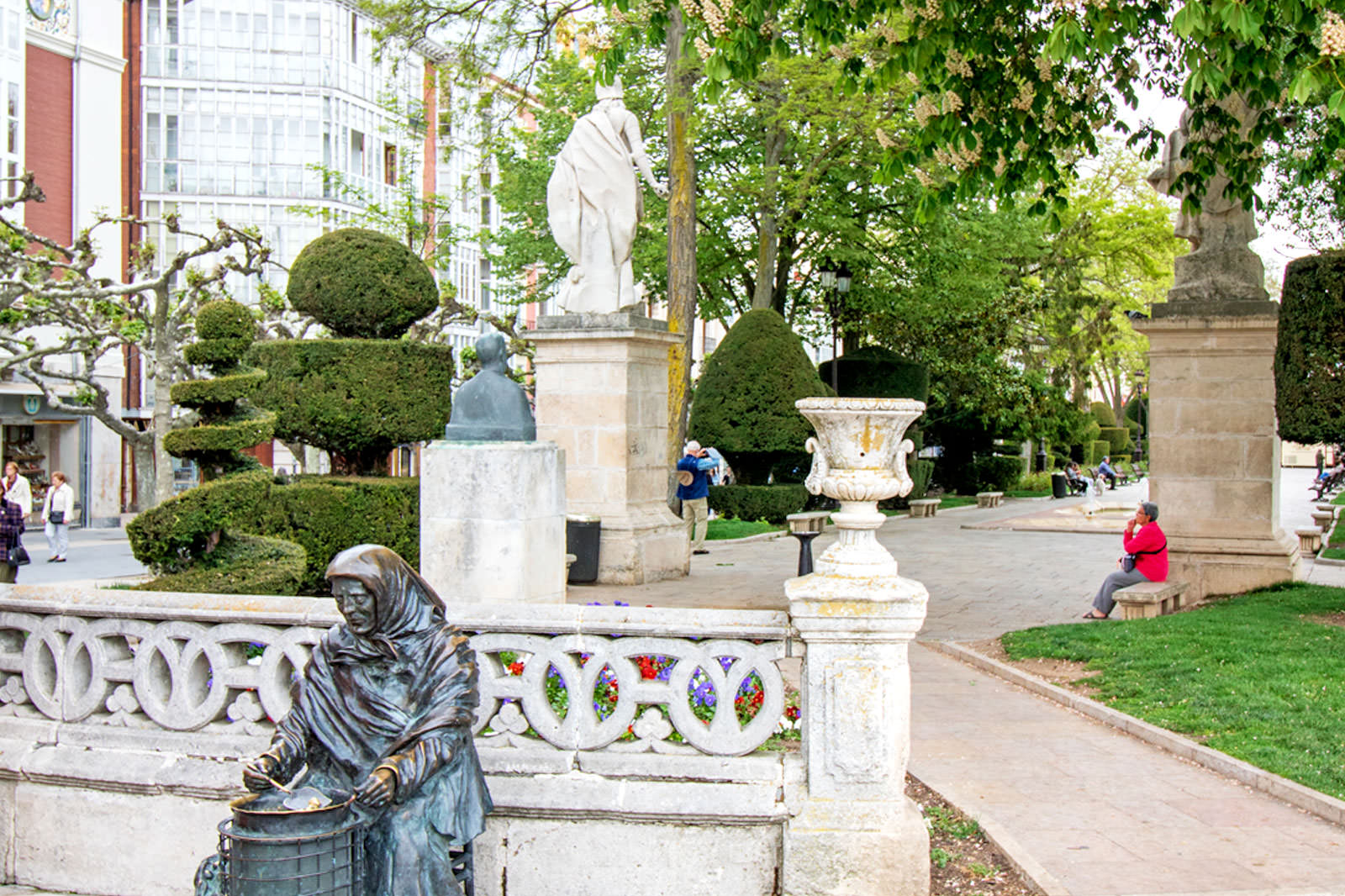 Walk Through Burgos Historic Centre
Wander around the oldest neighbourhood of the historic capital of Castile
Burgos Historic Centre is a pedestrian maze of winding cobblestoned lanes interspersed with squares. Lined with small stores and a great choice of tapas bars and restaurants, it's filled with historical places of interest like Casa del Cordón, Paseo del Espolón and San Nicolás Church, just to name a few. The streets are spotless and the laid-back Spanish atmosphere makes the Old Town really pleasant to stroll around.
الموقع: Just north of the River Arlanzón, 1 km west of the city centre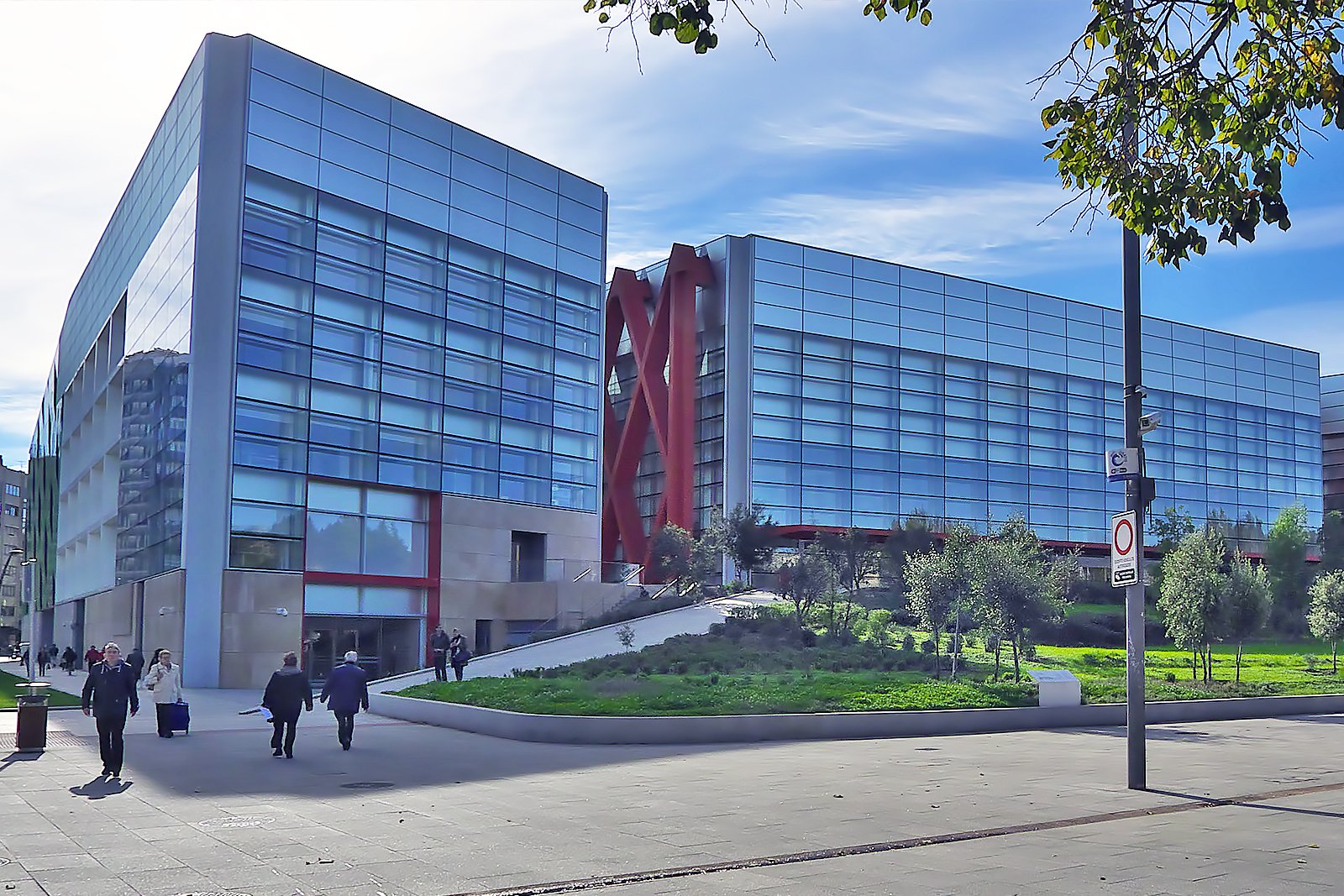 Visit the Museum of Human Evolution
Discover our human ancestors in a contemporary-style museum
The Museum of Human Evolution (locally known as Museo de la Evolución Humana) is housed in a modern building that overlooks the River Arlanzón from its south bank. As you progress to the upper floors of the museum, you move forward through time, following the advances of humankind. Take the audio guide at the ticket desk and learn a lot about our ancestors from Homo antecessor to Homo sapiens.
الموقع: 400 metres southeast of Plaza Mayor, on the south bank of the River Arlanzón
أوقات العمل: Tuesday – Friday from 10am to 2.30pm and from 4.30pm to 8pm, Saturday – Sunday from 10am to 8pm
الصورة من تقدمة José Luis Filpo Cabana (CC BY 3.0) معدّلة
Shop for Local Products at Casa Quintanilla
Find delicious local foods in a quaint vintage store
Casa Quintanilla is the right place to go if you want to sample local snacks. Established since 1880 on Calle Paloma, a stroll away from Plaza Mayor, you feel like you've travelled back in time as soon as you enter the store. Burgos' black pudding – Morcilla – and Burgos' famous fresh cheese are available here, but you'll also find a wide range of locally produced wines, oils, and dried meats. Do not miss the Quintanilla chocolate if you have a sweet tooth.
الموقع: On Calle Paloma, 60 metres northwest of Plaza Mayor
أوقات العمل: Monday – Saturday from 5am to 8.30pm, Sunday from 10am to 2pm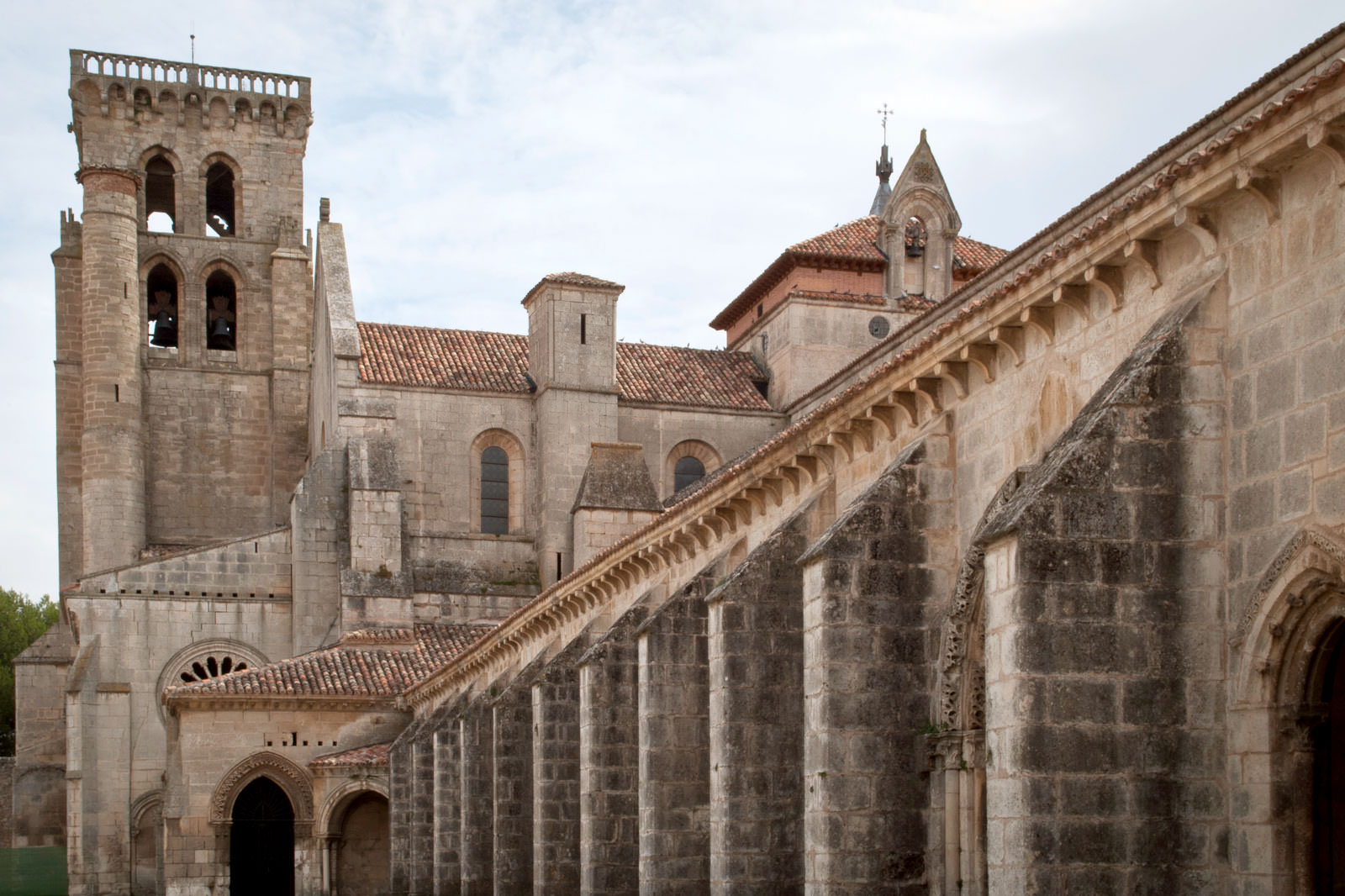 Must-See: Monasterio de Las Huelgas
Visit a Romanesque monastery filled with historical and religious artifacts
The Abbey of Santa María la Real de Las Huelgas is a Cistercian monastery founded at the end of the 12th century. Listed as a Spanish Property of Cultural Interest, it houses a museum dedicated to medieval textiles, many royal tombs, and a unique 14th-century music manuscript. Take a guided tour to get all the interesting historical details while enjoying the serene and timeless atmosphere.
الموقع: 1.5 km west of the Old Town, on the south bank of the River Arlanzón
أوقات العمل: Tuesday – Saturday from 10.30am to 1pm and from 4pm to 5.30pm, Sunday from 10.30am to 2pm
الصورة من تقدمة Zackds (CC BY-SA 3.0) معدّلة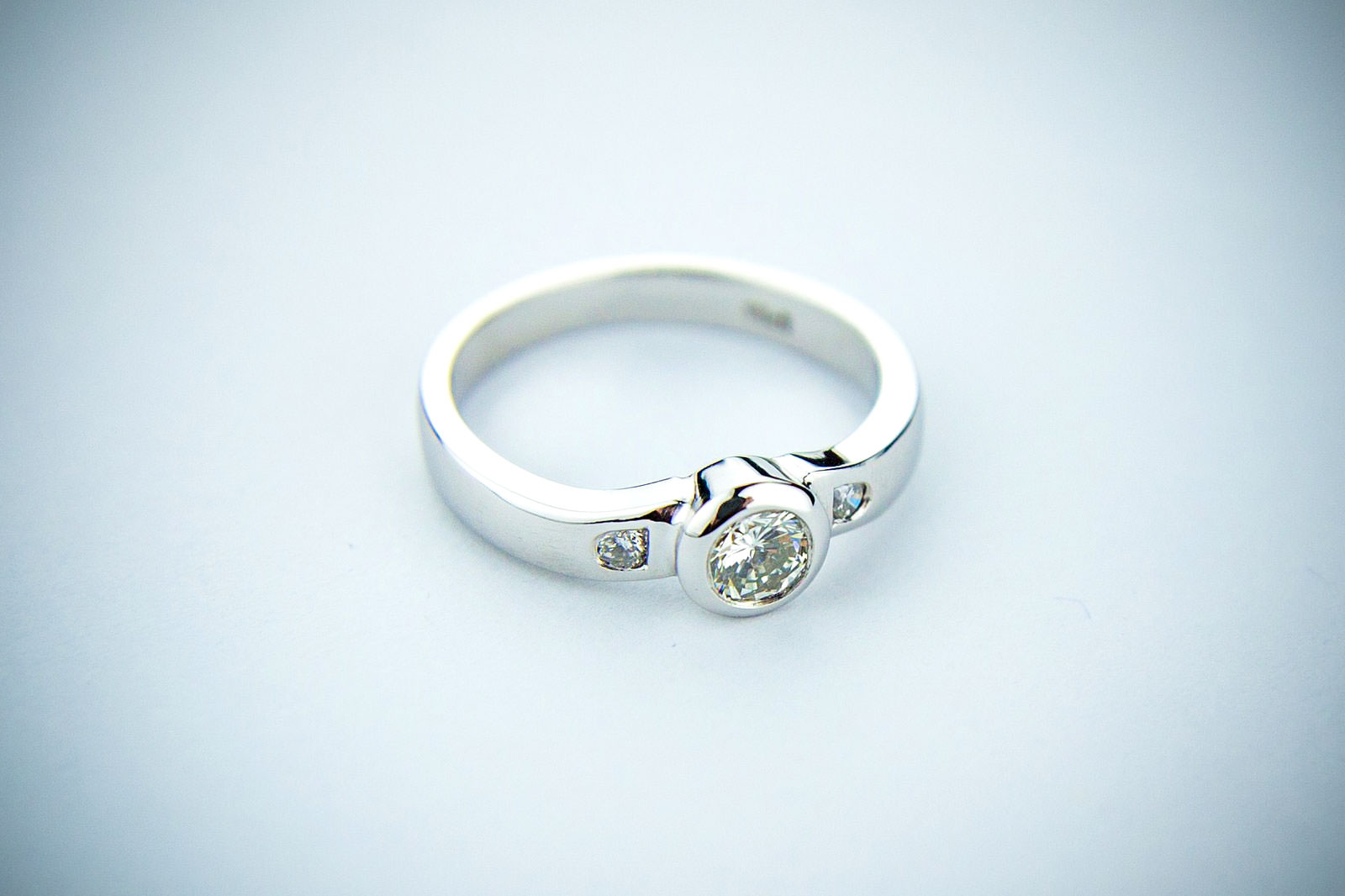 Browse Jorge Revilla Jewellery
Shop for unique sterling silver creations at a Burgos-born designer's boutique
If you'd like to offer a unique piece of jewellery to your loved one or simply want to indulge yourself, head to Jorge Revilla store on Calle Paloma. The shop is tiny and located right next Burgos Cathedral in the Old Town. Jorge Revilla is a world-famous jewellery designer born in Burgos. He designs sterling silver collections inspired by the cross-culturalism inherent to Spain throughout its history.
الموقع: On Calle Paloma, just northeast of Burgos Cathedral
رقم الهاتف: +34 (0)947 274 040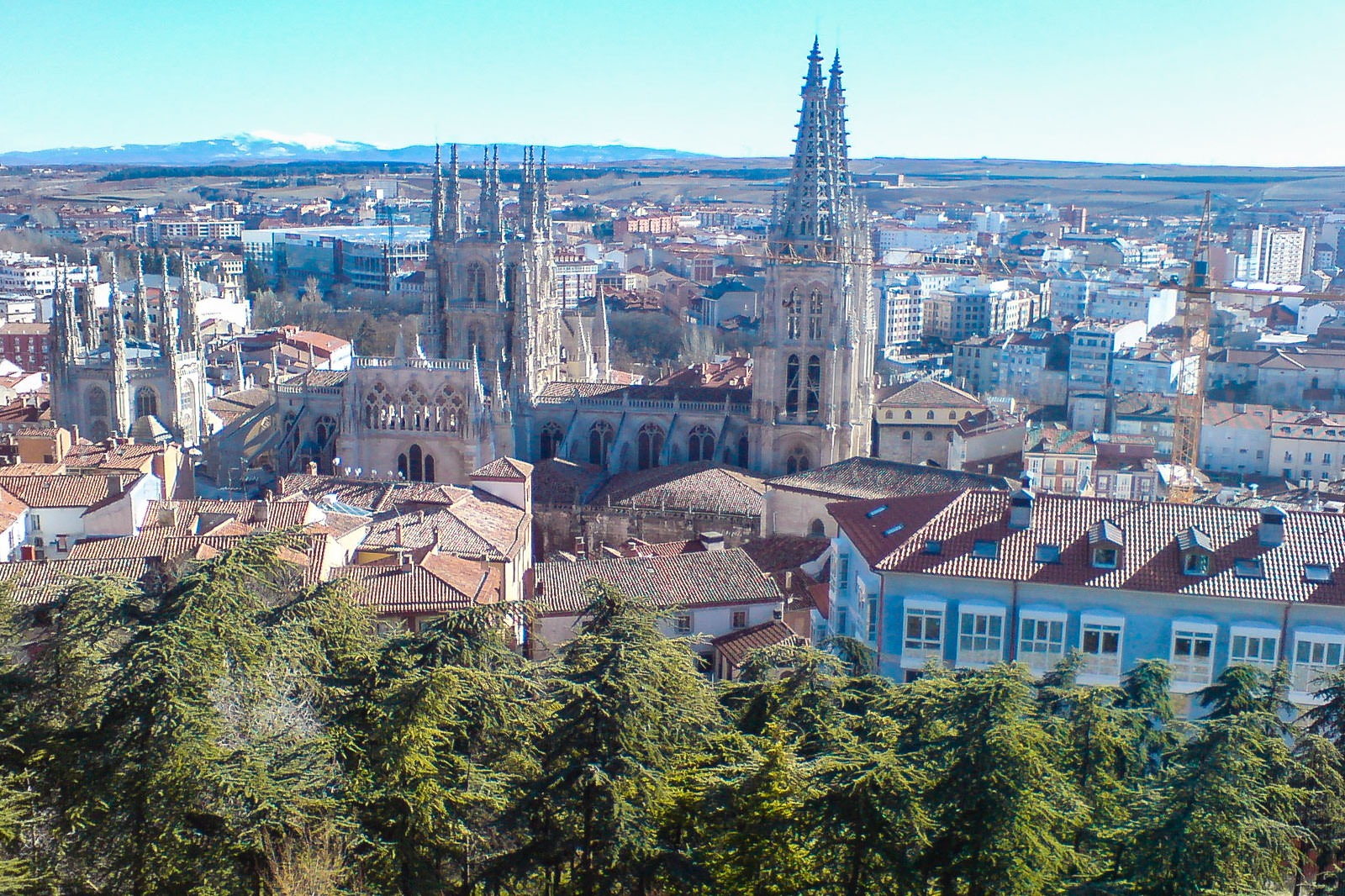 Watch the Sunset from Mirador del Castillo
Enjoy a 270-degree view of Burgos
Mirador de Castillo is a lookout that belongs to Burgos Castle. Built on the flank of the hill on which the castle sits, this short circular tower offers a breathtaking panorama over Burgos and its main landmarks. You can easily get there on foot from the Old Town, which is just 200 metres away. Go for the sunset and enjoy a drink at la Ciudadela, the restaurant adjacent to the viewpoint.
الموقع: Just west of Burgos Historic Centre, on the road to Burgos Castle
Sample Morcilla and Burgos Cheese at Cerveceria Morito
Dine local at one of the most popular restaurants in Burgos
Cerveceria Morito is one of the most popular restaurants in Burgos. Located right next to Plaza Mayor, it serves a great choice of local specialities in vintage settings. These specialities include Morcilla, Burgos' black pudding, as well as Queso de Burgos, a traditional fresh sheep cheese. You'll also have the opportunity to sample flavourful local wines such as a Ribera del Duero. Prices are very affordable. Ask for a table on the second floor for a quieter atmosphere.
الموقع: On Calle Sombrereria, just southwest of Plaza Mayor
أوقات العمل: Daily from 12.30pm to 3.30pm and from 7pm to 11.30pm (12am on Friday and Saturday)
رقم الهاتف: +34 (0)947 26 75 55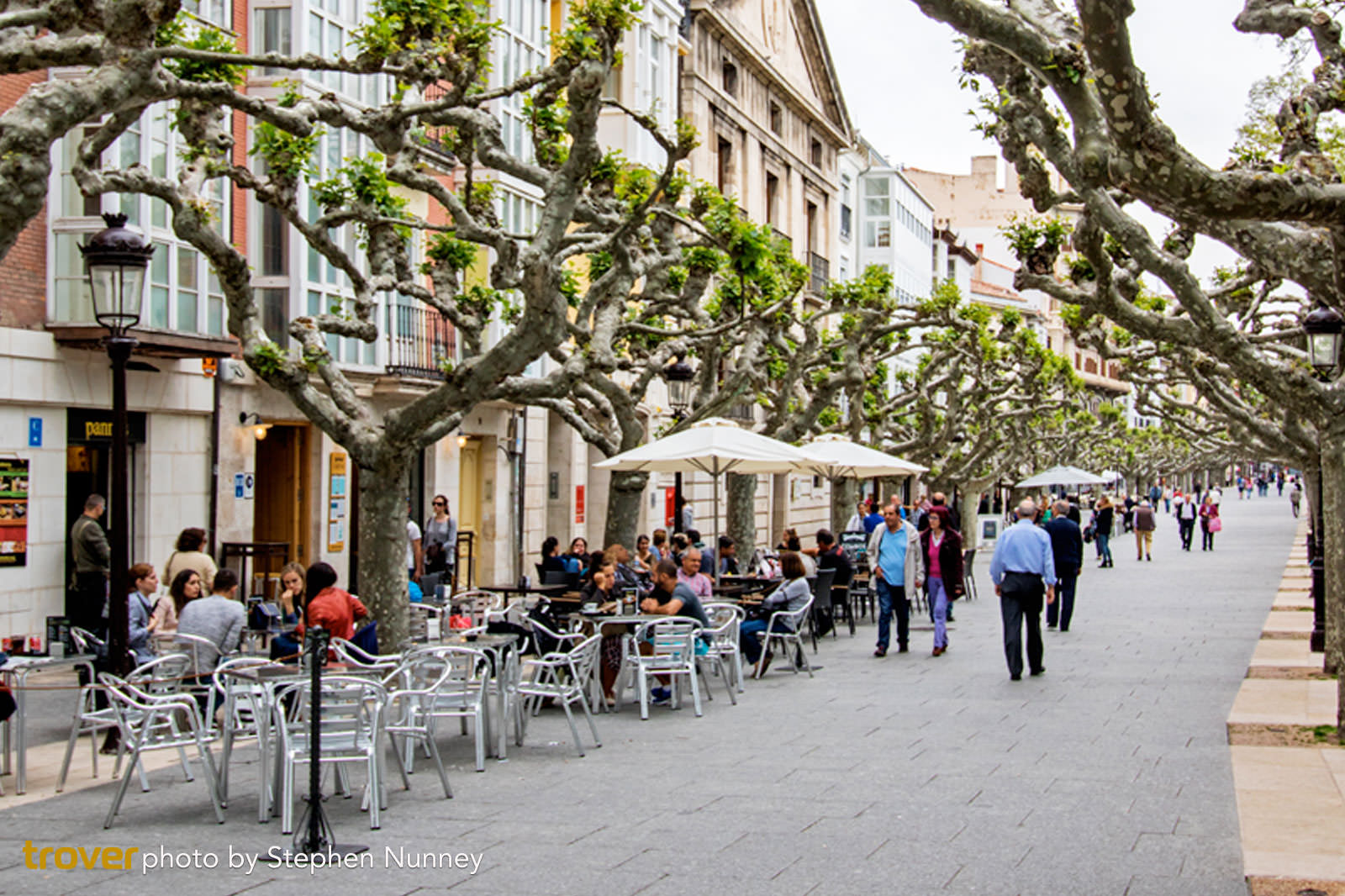 Have a drink at one of Burgos popular night spots
Have a drink at one of Burgos popular night spots
Burgos Old Town is the place to have a drink at night. Head to Cerveceria Flandes, on Calle Huerto del Rey, to sample a wide selection of beers and ciders in a cosy atmosphere. If you like rock music, do not miss Jarra'N'Heavy located on the same street. For a clubbing atmosphere, you should go to Cooper Club on Calle Fernan Gonzalez. The place plays New Wave classics and serves excellent cocktails in a friendly ambience.