Malmo Travel Essentials
Useful Information to Help You Start Your Trip to Malmo
Our Malmo Travel Essentials lays out the essential information you need to help planning your trip to one of the most popular destinations in Sweden. No matter how frequently you travel, some questions will always need answers: What's the weather like? How can I get from the airport to my hotel? What currency and type of plug do I need? We have all these answers plus other basic info about the best time to go, getting there, getting around, and a few useful travel tips.
It's all compiled in this Malmo Travel Essentials. After reading this short and easy-to-read guide, you will be a little more prepared to start your trip in Malmo.
1
Best time to travel to Malmo (weather-wise)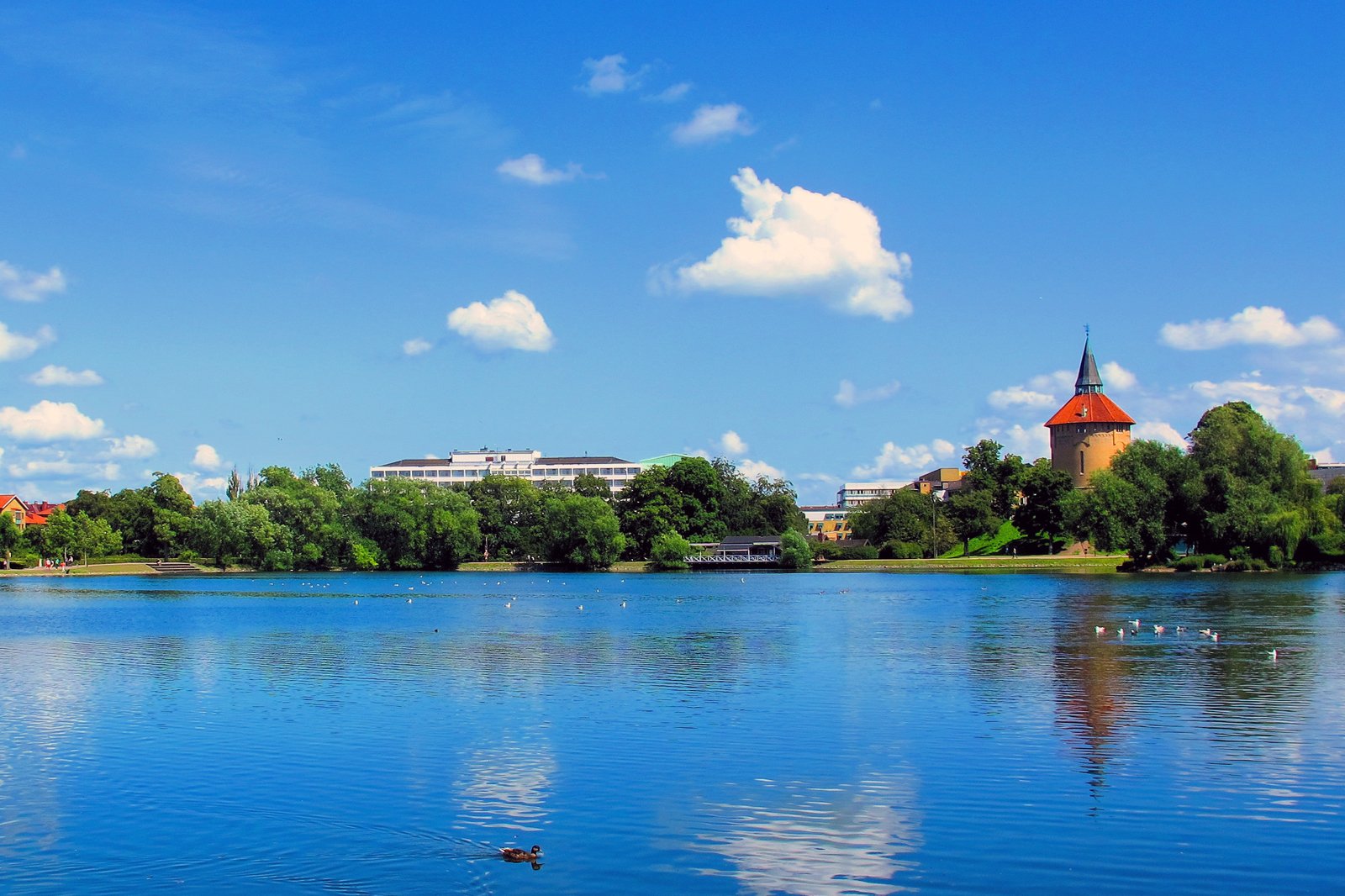 Malmo has an oceanic climate, with average temperatures ranging from 0ºC in winter to 18ºC in summer.
Daylight ranges from 17 hours in summer to only 7 hours in winter.
Rain is evenly distributed throughout the year, with an average of 13 rainy days per month. The rainiest month is January and the driest, March.
Expect snowfall between December and February.
May, August and January are the busiest months for tourism in Malmo. Peak tourist season means that hotel and flight prices rise accordingly.
June, July and September are great times to visit Malmo. Weather is fine, and you can get good deals on hotel rooms and flights.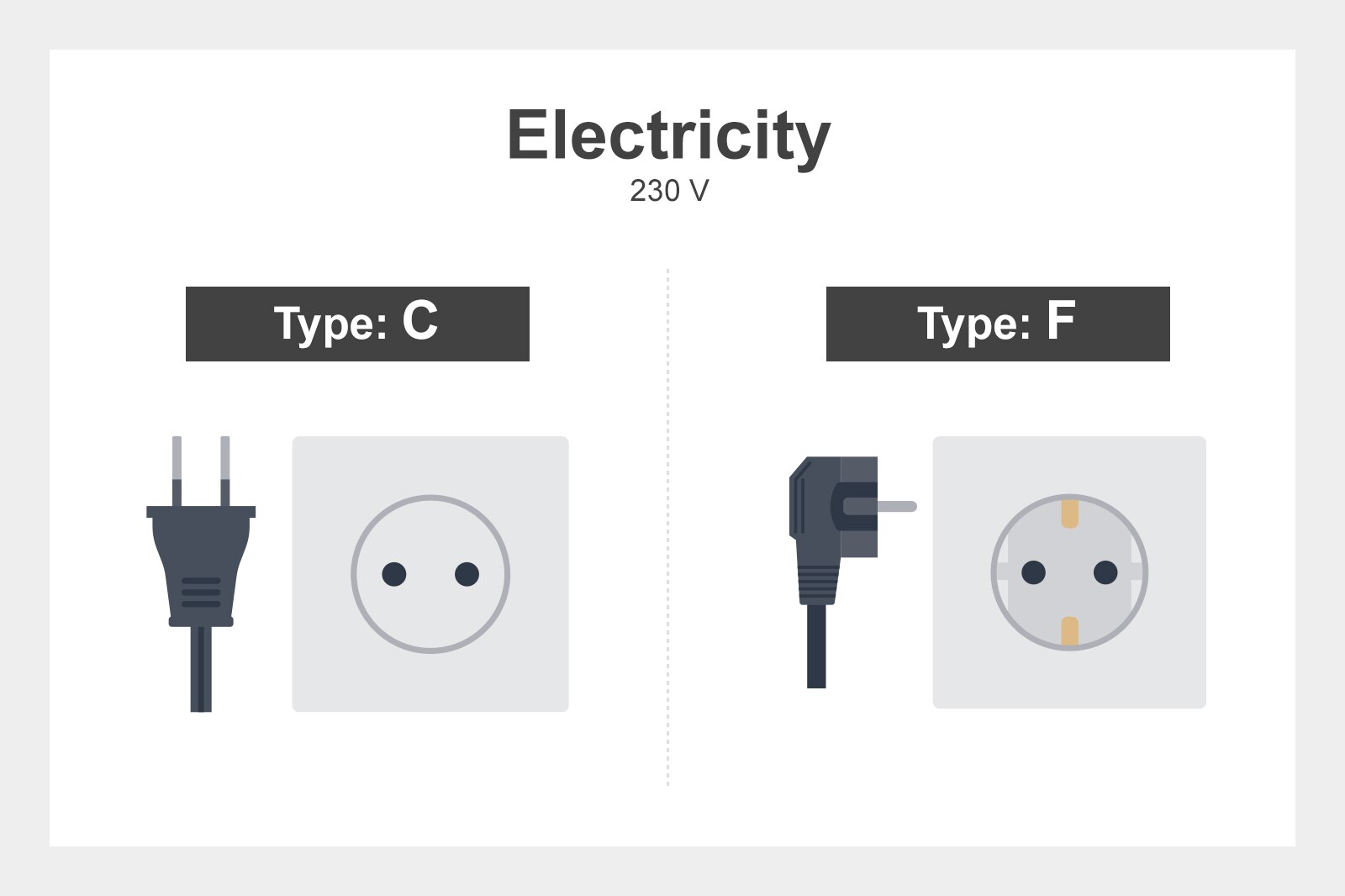 Languages: Primary: Swedish; English is also widely spoken in Malmo
Plug types: C and F
Electricity: 230 V
Currency: Swedish krone (kr)
International dialling codes: +46 40
Emergency telephone number: 112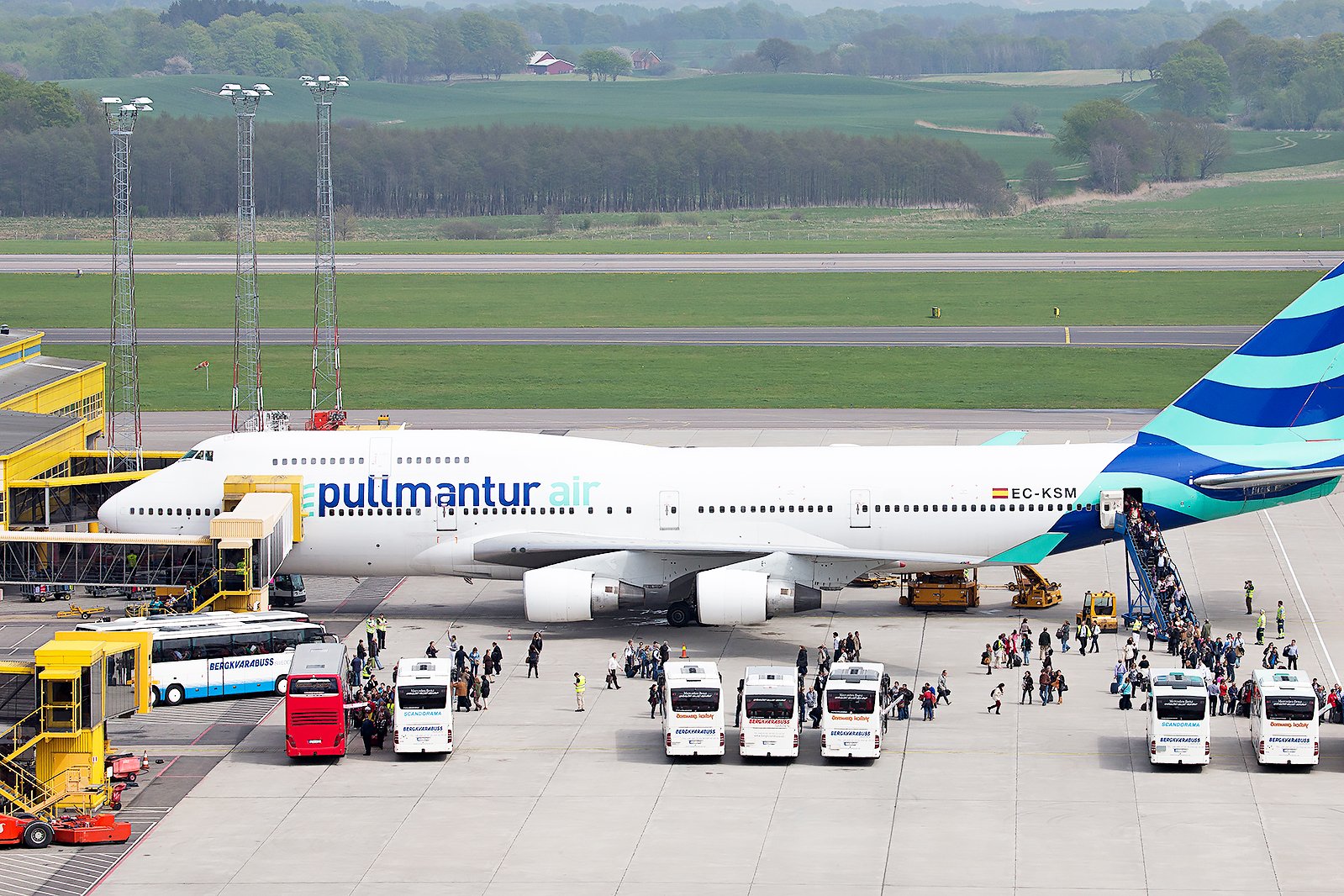 Malmo Airport
Malmo Airport sits 25 km east of the city centre. It features 1 passenger terminal and 1 runway. Here, you'll find a good choice of dining and shopping options. Facilities such as free Wi-Fi and currency exchange services are also at hand. There are several transfer options to reach central Malmo:
A taxi takes around 30-40 minutes and costs roughly 450-550 kr. Always ask the driver if he applies a fixed price, if yes, the price should be entered in the meter before the ride starts. The taxi ranks are directly outside the terminal.
Flygbussarna Airport coaches take around 40-50 minutes and cost 105 kr. Bus stops are right outside the terminal. It's the cheapest way to get to Downtown Malmo.
Car rental agencies can be found next to the multi-storey car park opposite the terminal.
الصورة من تقدمة News Oresund (CC BY 2.0) معدّلة
4
Getting around Malmo
Travel tips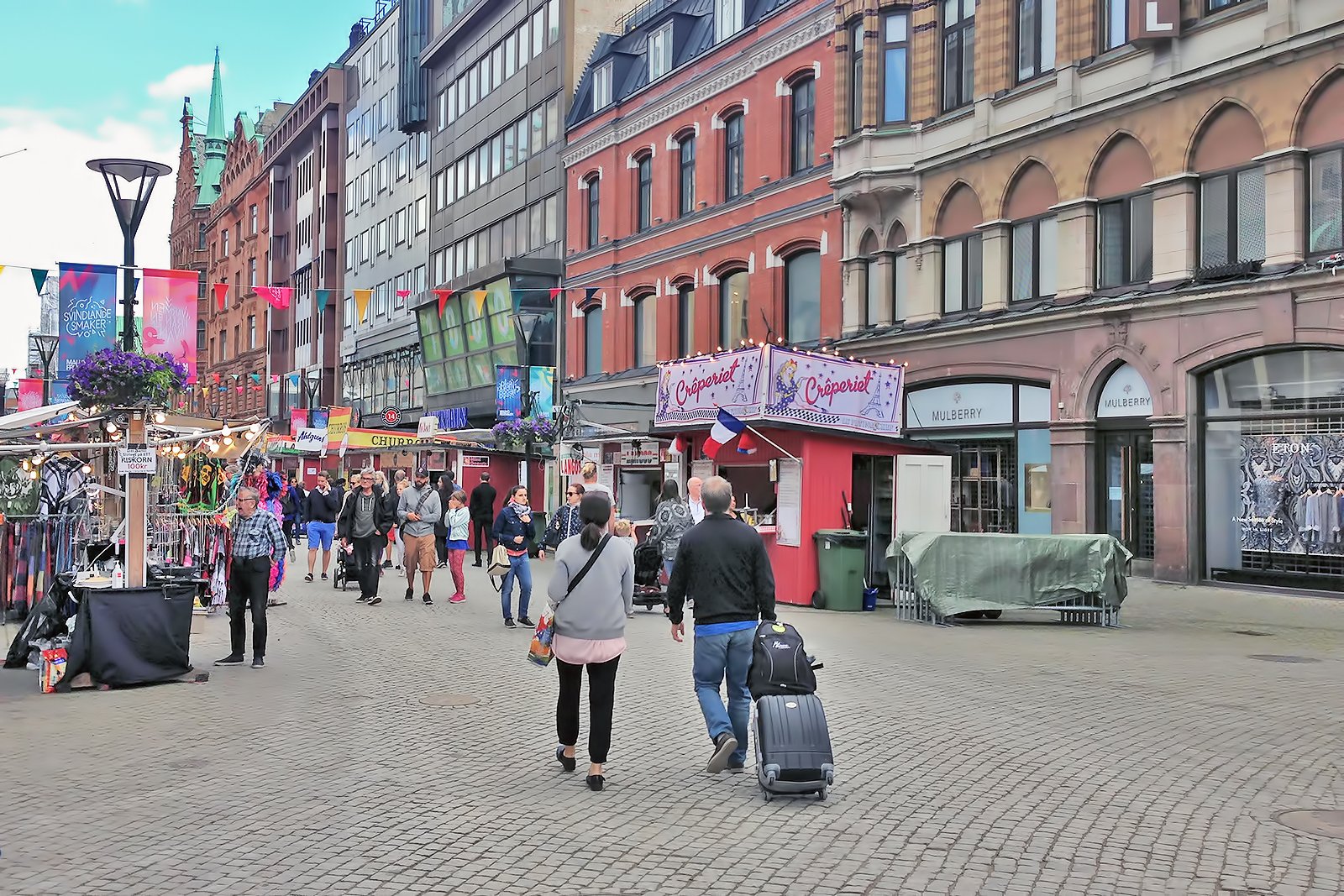 Downtown Malmo – the Old Town - is compact and can easily be explored on foot. Landmarks and attractions such as Malmo Castle, the Modern Art Museum and the Karl X Gustav Square are within walking distance of each other. You'll also find a great choice of restaurants, shops and cool bars for a drink in central Malmo. For longer journeys – the city is rather spread out – there's a good choice of public and private transport services to choose from.
الصورة من تقدمة Philip Mallis (CC BY-SA 2.0) معدّلة
5
Skånetrafiken - public transport networks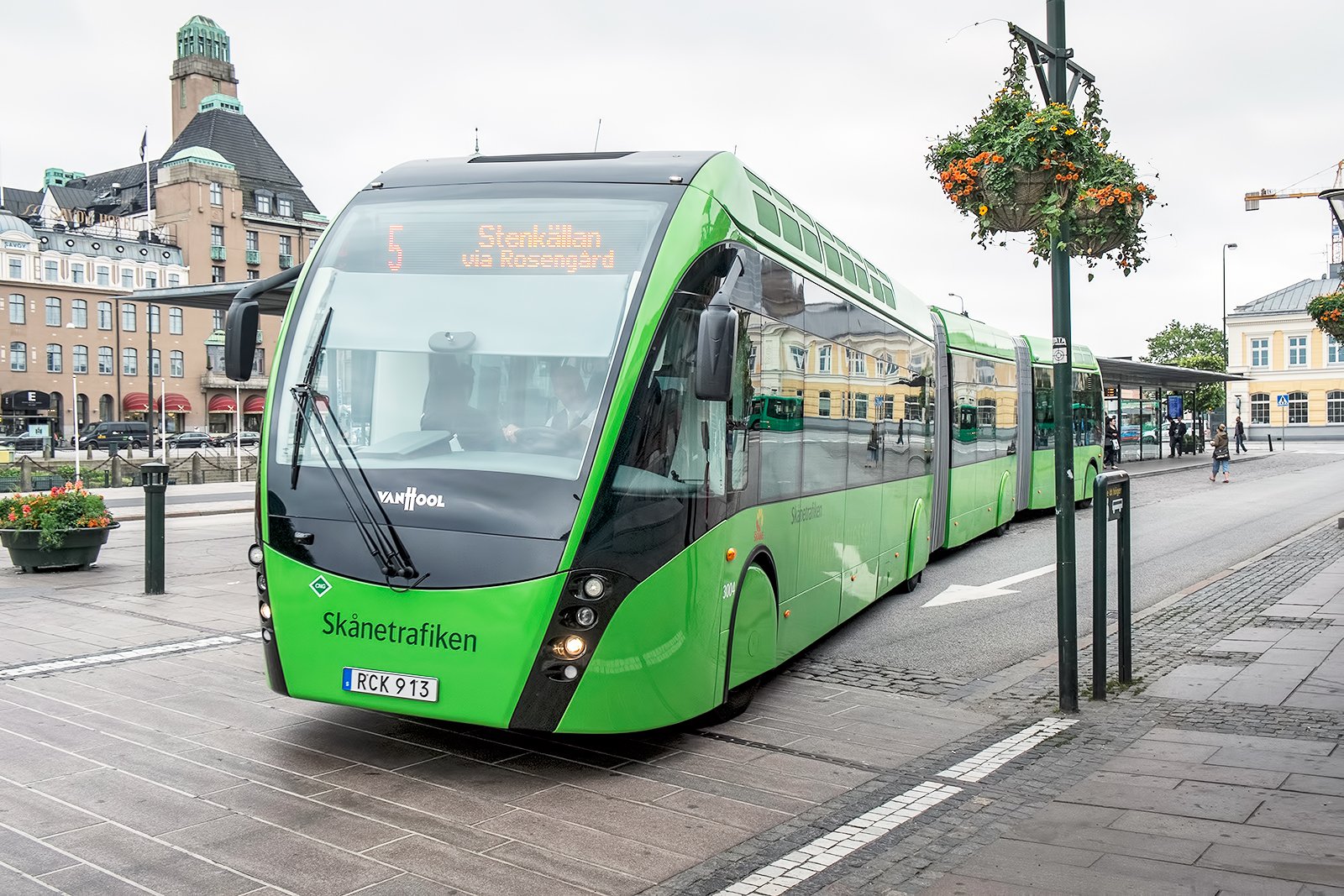 Malmo hosts an efficient public transport system run by Skånetrafiken. It includes urban and regional bus, and train networks. Skånetrafiken covers the entire Skåne län, the southernmost county of Sweden.
All public transport in Malmo conveniently works with the same ticketing system.
The county is divided into zones. Malmo and immediate vicinity belong to a single zone.
A 1-day ticket in the Malmo zone costs 75 kr and a 3-day ticket costs 188 kr.
If you plan to travel a lot – including to Copenhagen, 30 km away, in Denmark – the purchase of a rechargeable Jojo Card is a good move. You can also download the Skånetrafiken app. Both these options will ease your travels and permit you to save money. A Jojo Card costs about 200 kr to which you have to add a minimum of 50 kr for transportation.
Tickets and card can be purchased at Skånetrafiken counters and in various places such as the 7-Eleven outlets.
الصورة من تقدمة News Oresund (CC BY 2.0) معدّلة
There are many taxi companies that operate in Malmo. Registered taxis bear yellow number plates.
As taxi prices are not regulated in Sweden, taxis can be expensive. The price of a 10-km or 15-minute journey usually ranges between 300 kr and 400 kr.
You can hail a cab on the street.
You can easily find cab stands outside hotels and near the main attractions.
You can also call companies such as Taxi97 (040 97 97 97), Taxi Center Malmö (010 490 17 71) or Ny Taxi Malmö (040 96 40 55), just to name a few.
Beware of taxi scams, always check that the metre is on before the taxi starts.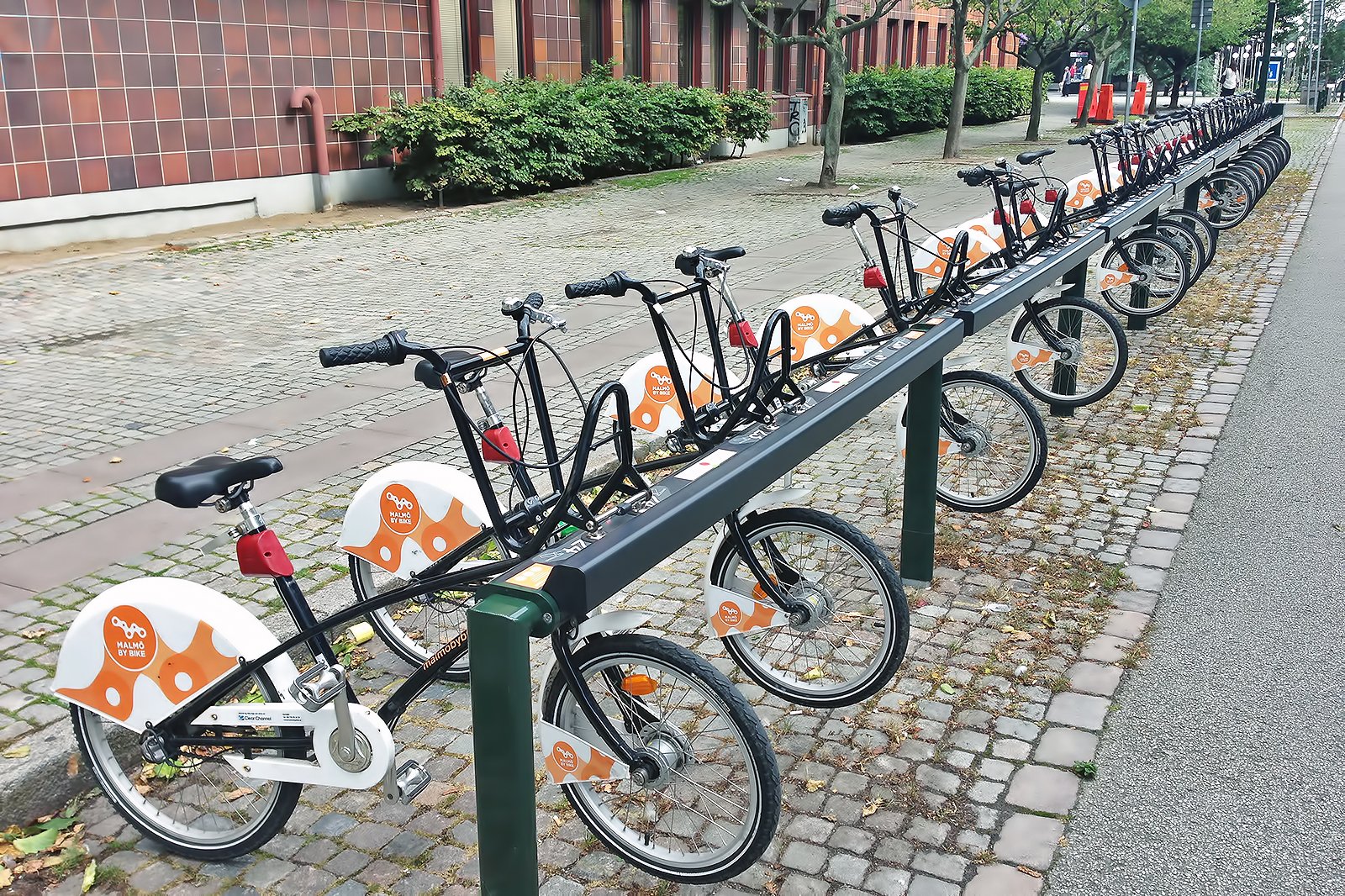 Malmo is a very bike-friendly city which features many bike lanes. It's a great way to explore the city and surroundings on clear days.
The city runs a bike-sharing scheme called Malmö by Bike. It features 40 docking stations across the city.
A short-term subscription costs 80 kr for 24 hours and 165 kr for 72 hours. You then get unlimited 1-hour rides in your period of subscription.
You can download an app or register at one of the main docking stations.
You can also use a Jojo Card to hire a bike.
الصورة من تقدمة Philip Mallis (CC BY-SA 2.0) معدّلة
8
Annual events to look out for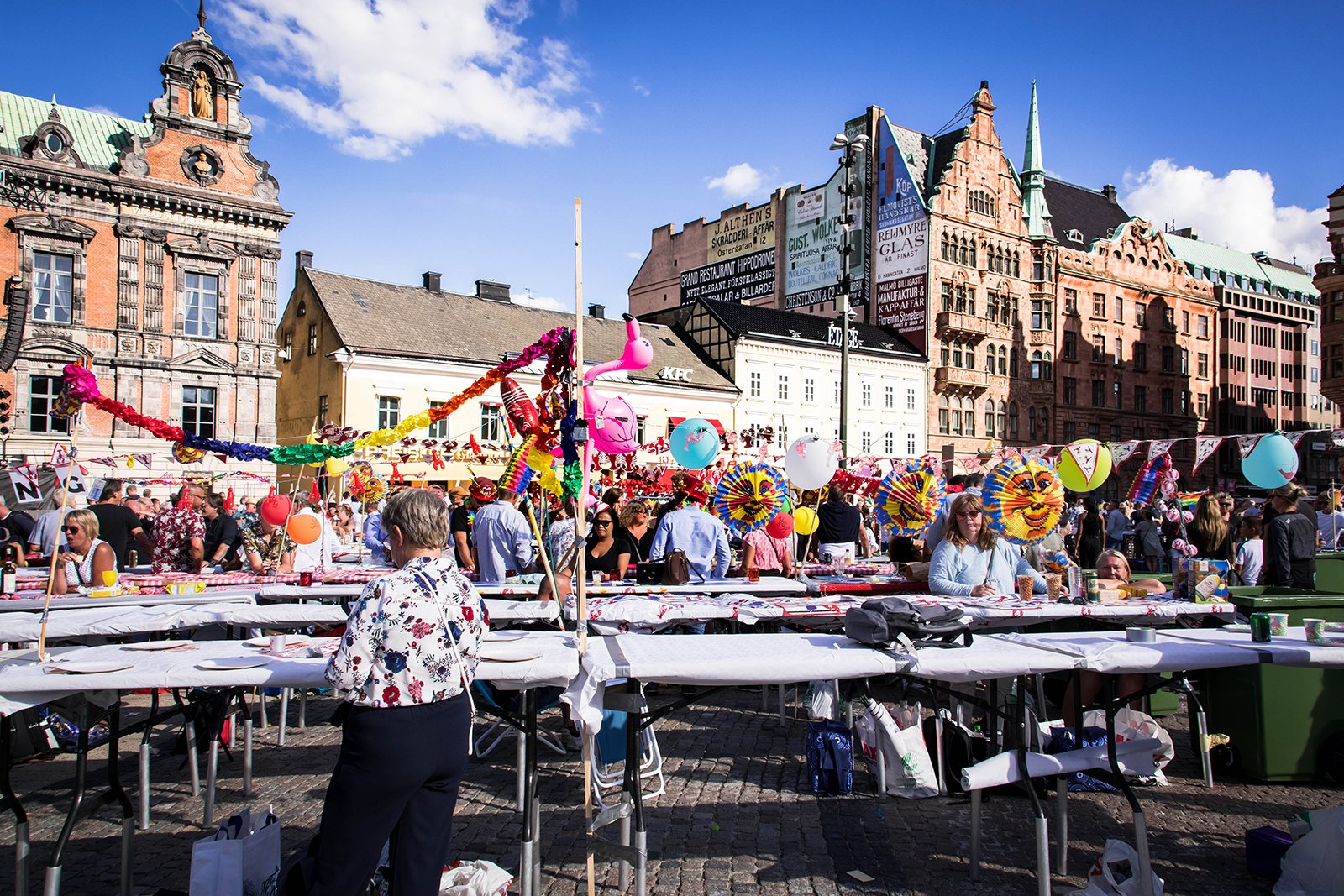 Malmo Festival
What: Locally known as Malmöfestivalen, Malmo Festival is a 1-week event that brings culture, art and music in the streets of Old Malmo. Expect also a great choice of yummy street food and thick throngs.
When: August
Where: Downtown Malmo
Crayfish Party
What: Called kräftskiva in Swedish, Crayfish Parties are an over 500-year-old tradition in Sweden. Held for the opening of the crayfish season, expect a 1-week orgy on crayfish washed down with litres of wine, beer or any other alcoholic beverage. Large banquets are organised on the main squares of the city.
When: August
Where: Downtown Malmo
الصورة من تقدمة Maria Eklind (CC BY 2.0) معدّلة
عذرا، لم تتم ترجمة هذه الصفحة إلى لغتك بعد...
عودة إلى أعلى