عذرا، لم تتم ترجمة هذه الصفحة إلى لغتك بعد...
10 Things to Do in Malmo with Kids
Best Family-Friendly Places in Malmo
The coastal city of Malmo is one of the most family-friendly destinations in Northern Europe. Its historic squares are easy to get around on foot, and you're likely to see interesting art installations and street performances all year round. The city is also known for its sprawling parks, many of which have playgrounds, mini zoos, and open-air stages for cultural events.
If the weather is less than favourable during your trip, Malmo has many indoor entertainment centres that can entertain your little ones for hours. Make sure you pay a visit to the city's museums, where you get to see interesting exhibits on fashion, art, military, and natural history. Read on for our guide on the best family-friendly places in Malmo.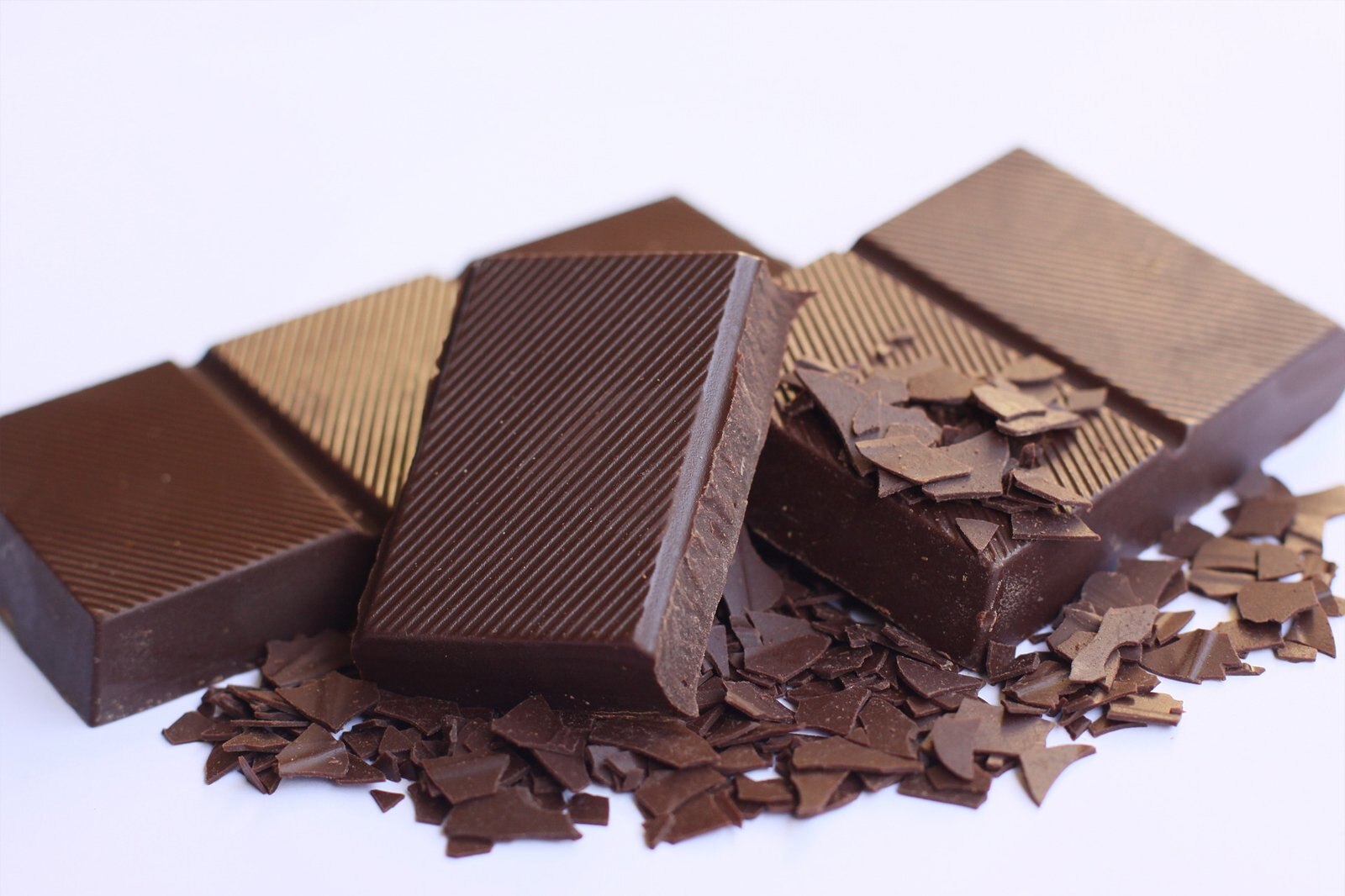 Malmo Chocolate Factory
Try the products on a tasting tour
Malmö Chokladfabrik (Malmo Chocolate Factory) appeals to sweet-toothed travellers with its quality pralines, truffles and bars, all made using self-roasted cacao beans. Located in central Malmo, it has a museum displaying traditional tools and moulds dating back to the late 1800s. Chocolate tastings are available at Malmö Chokladfabrik for about 280 kr per person, and you get to enjoy discounted prices if you'd like to bring some chocolates back home.
الموقع: Möllevångsgatan 36B, 214 20 Malmo, Sweden
أوقات العمل: Monday-Friday from 10am to 6pm, Saturdays from 10am to 3pm (closed on Sundays)
رقم الهاتف: +46 (0)40-45 95 05
العائلات
الطابع التاريخي
المأكولات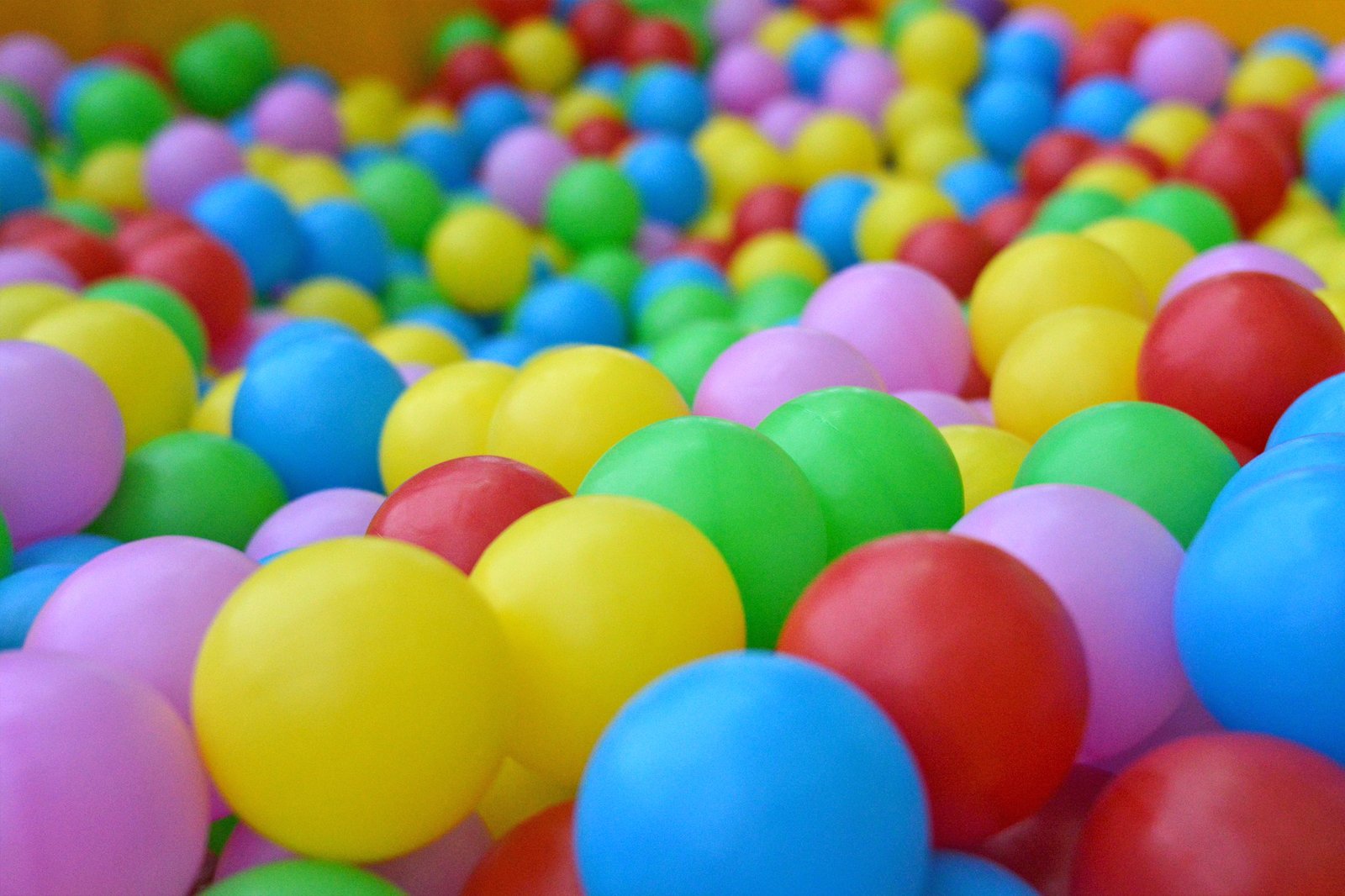 Busfabriken
Enjoy hours of playtime at this indoor entertainment centre
Busfabriken, located 5 km southeast of Folkets Park, is an indoor amusement park for kids of all ages. It has a large playground that's suitable for those below the age of 8, plus dozens of colourful trampolines, inflatable castles, slides, and hanging bridges for older kids. There's also a multisport arena where you get to play football or air bazookas, ride bumper cars, and more. Live shows take place on weekends at midday and 5pm.
الموقع: Jägersrovägen 202, 213 77 Malmo, Sweden
أوقات العمل: Daily from 10am to 8pm
رقم الهاتف: +46 (0)40-12 03 12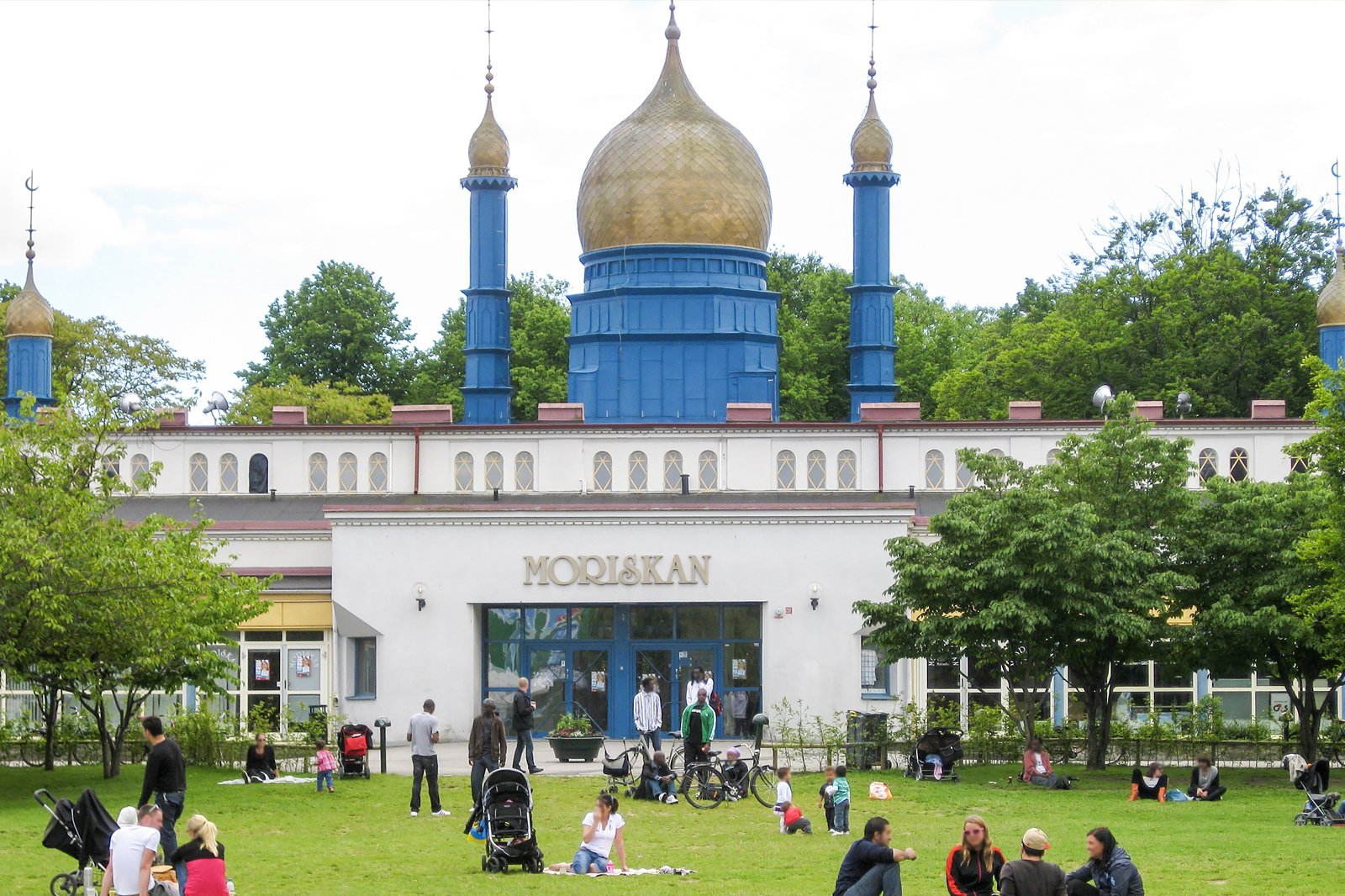 Folkets Park
Enjoy pony rides at the mini farm
Folkets Park is a recreational park where you get to enjoy outdoor activities and seasonal events in Malmo. One of the largest parks in the city, it spans 24,000 sq m of gardens, with picnic areas, playgrounds, and benches. Animal lovers get to visit exotic birds and reptiles at the Malmös Reptile Center, and play with rabbits and ponies at the Malmo Mini Zoo. Live theatre, dance and circus shows take place at the Barnens Scen Center all year round. In the summer, Folkets Park has inflatable houses and trampolines for children to play in.
الموقع: Amiralsgatan 35, 214 37 Malmo, Sweden
رقم الهاتف: +46 (0)40-34 10 00
الأزواج
العائلات
الصور
الميزانية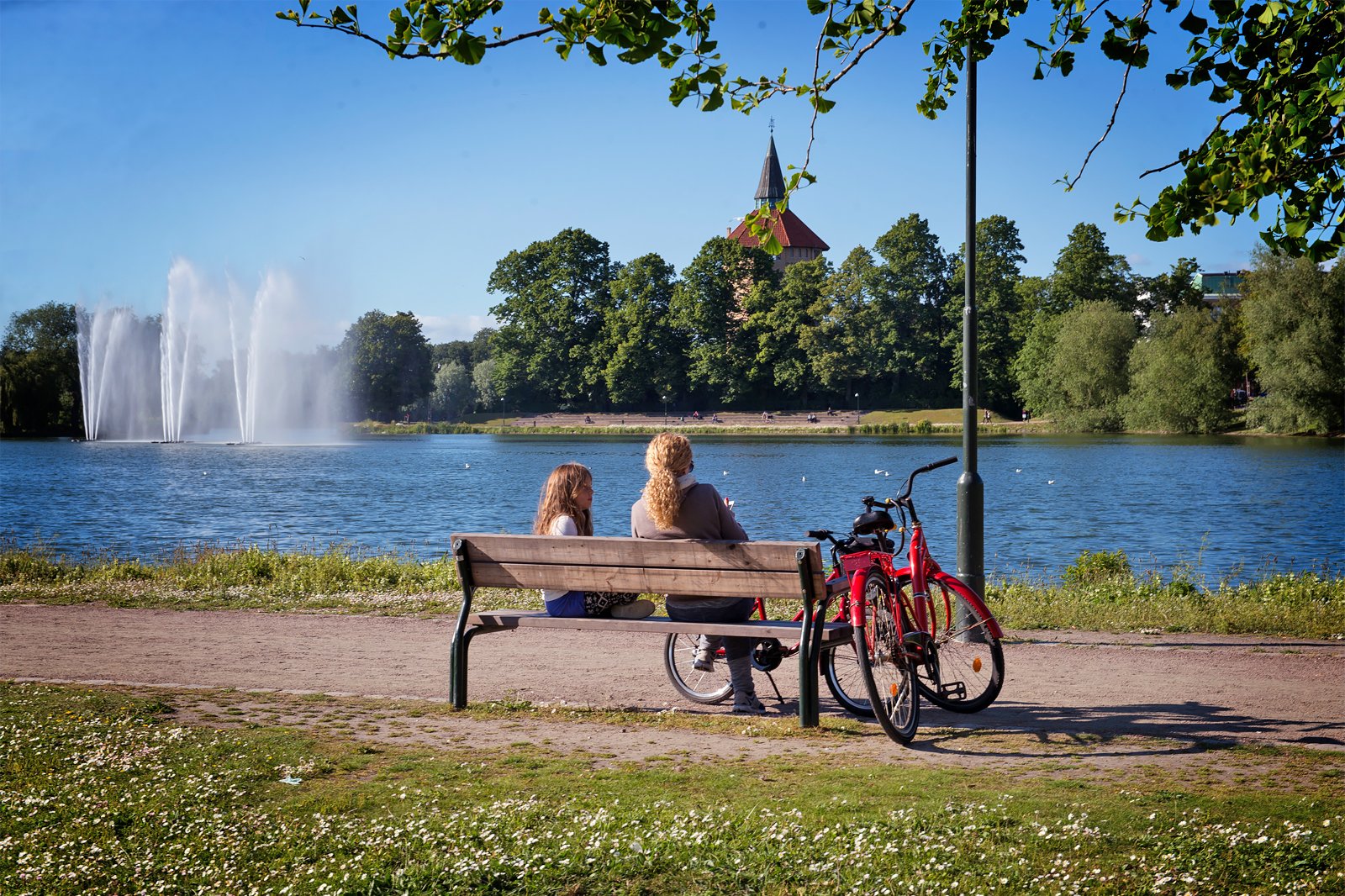 Kungsparken
Cycle around the Stora Dammen Lake
Kungsparken is an English-style garden dating back to 1869. It's known for its collection of unique tree and plant species, including a 29-metre-tall Turkish oak tree and a sweet chestnut tree from China. Paved trails surround a beautiful lake called Stora Dammen, making it a popular spot among joggers and cyclists. Kungsparken's centrepiece is a 19th-century cast iron fountain, surrounded by a lush lawn overlooking the park's canal and Malmo Castle.
الموقع: Slottsgatan 33, 211 33 Malmo, Sweden
رقم الهاتف: +46 (0)40-34 48 60
الأزواج
العائلات
الطابع التاريخي
الصور
الميزانية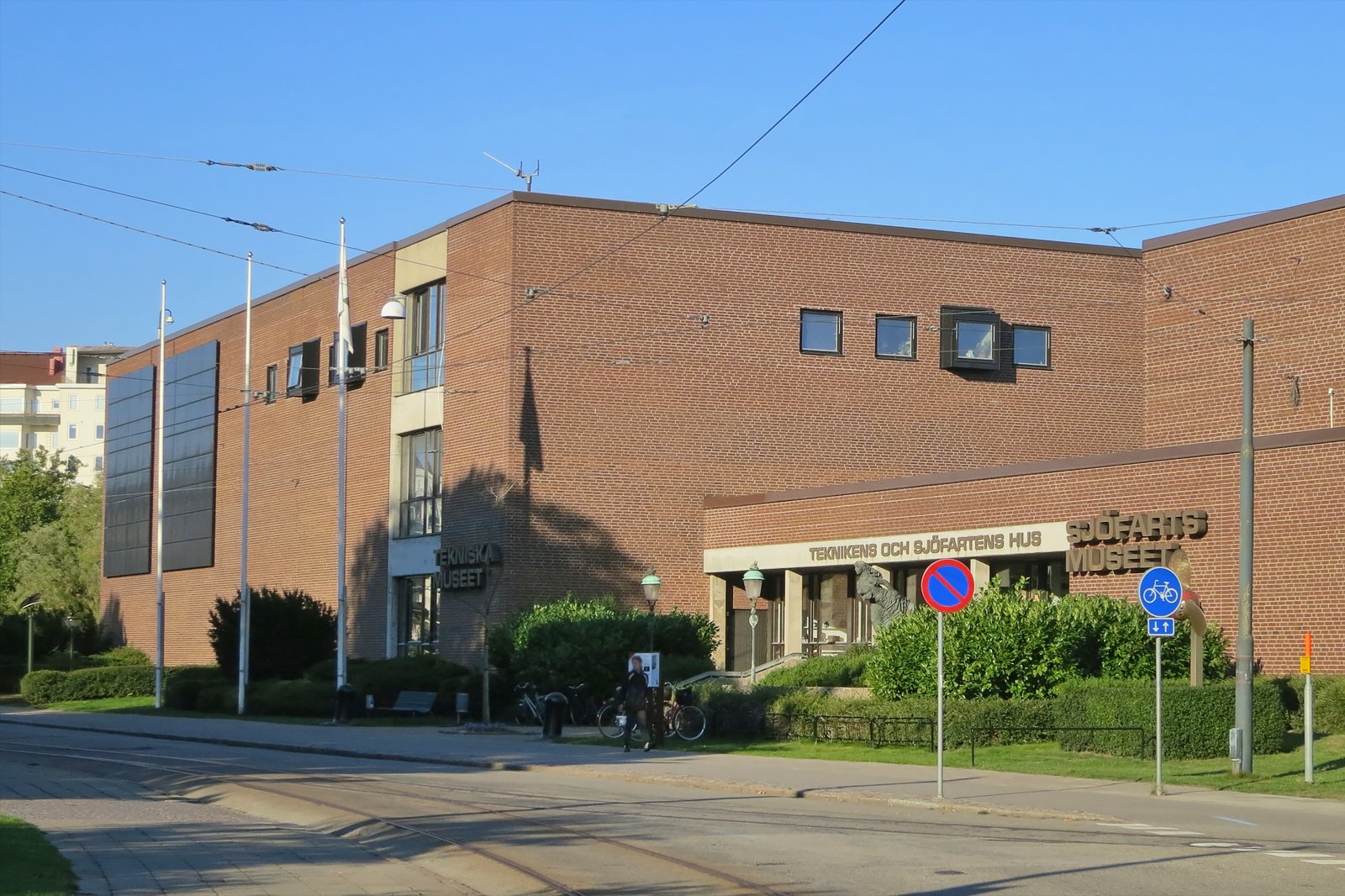 Technology & Maritime Museum of Malmo
Explore a World War II submarine
The Technology & Maritime Museum of Malmo showcases the city's industrial and military past through interactive exhibits. It has an extensive collection of vehicles dating back as far as the 1700s, including horse-drawn tramcars, tractors, aircraft, and locomotives. You get to explore the U3 submarine that was used during the Second World War. Guided tours take place on Tuesdays and Sundays from 1pm to 4pm, with former crew members sharing about their life onboard the submarine.
الموقع: Malmöhusvägen 7A, 211 18 Malmo, Sweden
أوقات العمل: Daily from 10am to 5pm
رقم الهاتف: +46 (0)40-34 44 38
العائلات
الطابع التاريخي
الرحلات المنفردة
المجموعات
الصورة من تقدمة Jorchr (CC BY-SA 3.0) معدّلة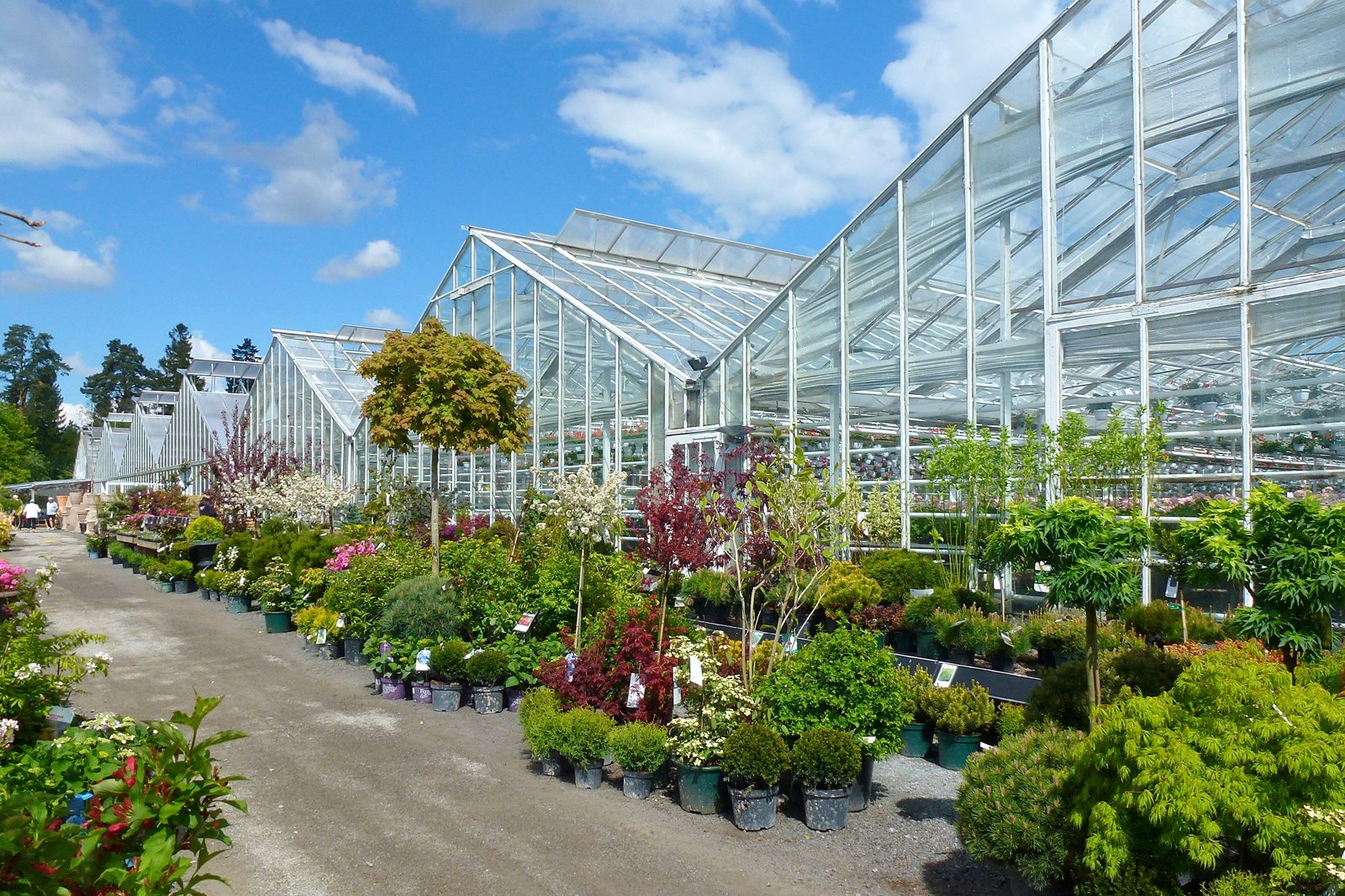 Slottsträdgården
Enjoy a picnic with views of Malmo Castle
Slottsträdgården is a large botanical park overlooking the historic Malmo Castle. Spanning 210,000 sq m of lush gardens, it's filled with around 500 plant species. The kitchen garden and orchard cultivate local vegetables and fruits such as plums and pears, which you can purchase at the onsite nursery when they're in season. The meadow features park benches overlooking Malmo Castle, making this grassy expanse a popular spot for picnics and fika (coffee break).
الموقع: Malmöhusvägen 8, 211 18 Malmo, Sweden
رقم الهاتف: +46 76 890 16 49
الأزواج
العائلات
الصور
الميزانية
الصورة من تقدمة Holger.Ellgaard (CC BY-SA 4.0) معدّلة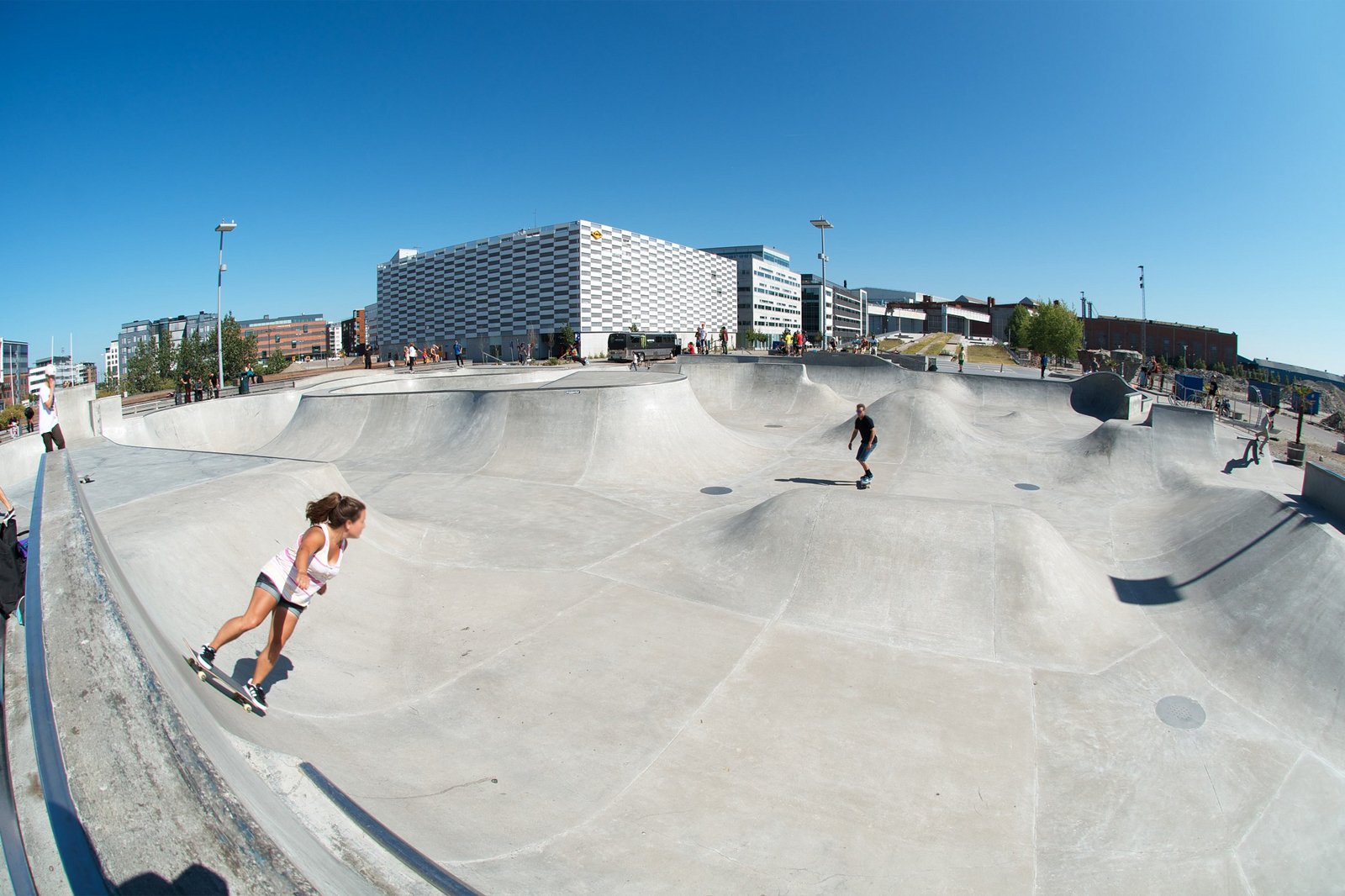 Stapelbäddsparken (Skate Park)
Grab a board and enjoy for free
Stapelbäddsparken spans 3,000 sq m of curved walls, ramps, and obstacles that suit all skill levels. The public park is free all year round, making it a popular spot for youngsters looking to practise their skateboarding. There are plenty of benches surrounding the bowl landscape, so you can sit and watch them attempting gravity-defying tricks, if you're not up for joining them. There are many international championships, art installations, and street parties taking place at Stapelbäddsparken all year round, especially during the summer months.
الموقع: Stapelbäddsgatan 3, 211 75 Malmö, Sweden
رقم الهاتف: +46 (0)20-34 45 00
الأزواج
العائلات
الصور
الميزانية
الصورة من تقدمة Fredrik Lundhag (CC BY-SA 2.0) معدّلة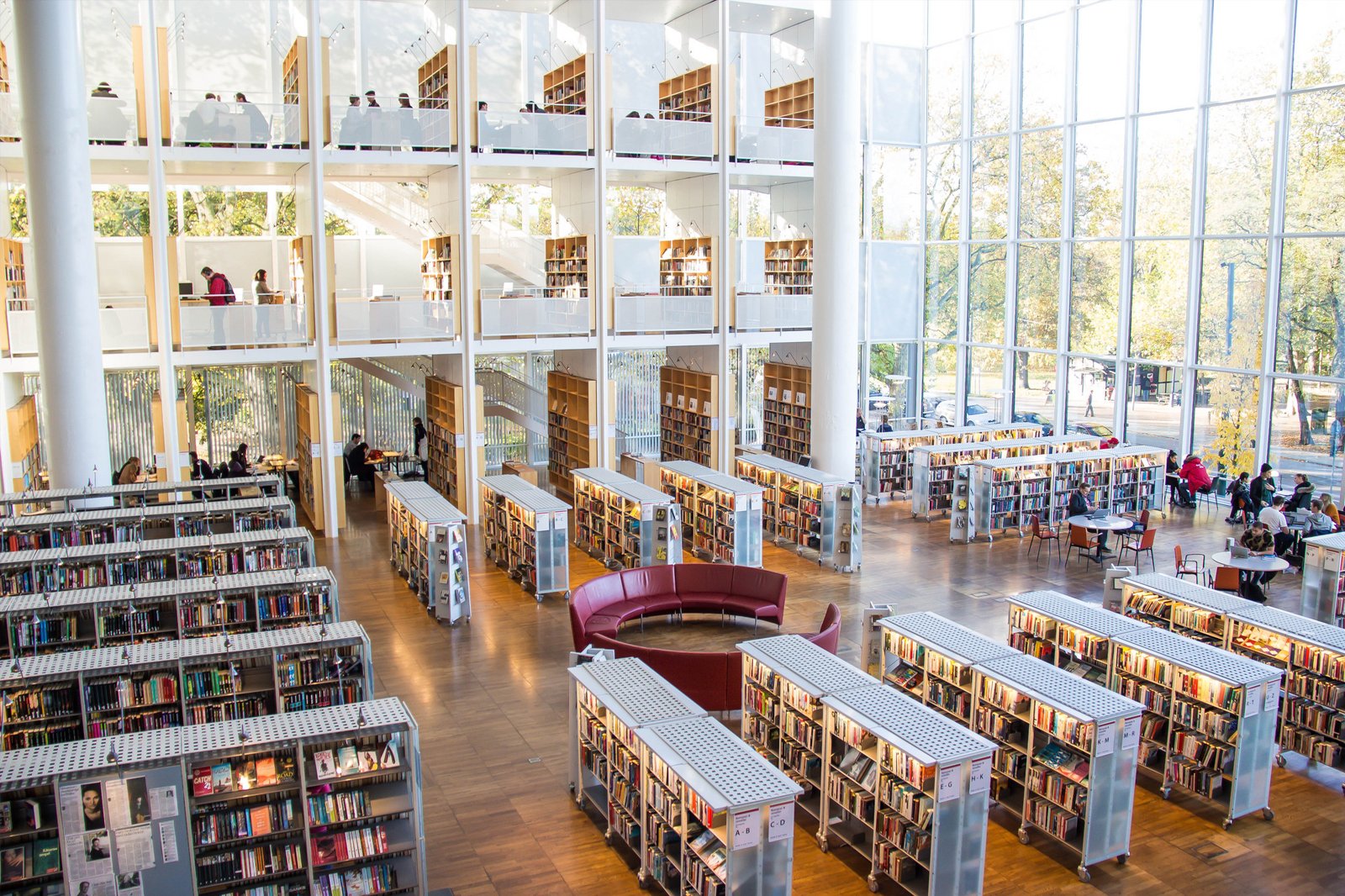 Malmo City Library
Enjoy views of Kungsparken (King's Park) at this city library
The Malmo City Library displays over 500,000 materials, including books in different languages, DVDs, and CDs on various topics. It occupies a Renaissance building with a modern architectural design by Danish architect Henning Larsen. It's also called the Calendar of Light as its massive glass façade, which overlooks King's Park (Kungsparken), allows the library to be illuminated with natural light. The Malmo City Library has an onsite café that serves light lunches, pastries, and coffee for those looking to enjoy a fika during their visit.
الموقع: Kung Oscars väg 11, 211 33 Malmo, Sweden
أوقات العمل: Monday-Thursday daily from 10am to 8pm, Fridays from 10am to 6pm, Saturday-Sunday from 11am to 5pm
رقم الهاتف: +46 (0)40-660 85 00
العائلات
الصور
الميزانية
الرحلات المنفردة
الصورة من تقدمة Susanne Nilsson (CC BY-SA 2.0) معدّلة
Pedal boat rides on Malmo's canals
See the city from a different angle
The canals of Malmo are best explored on a boat, from which you can glide past many charming houses and historical buildings within the city centre. It's also a way to bond with each other while vacationing in this coastal town, as pedalling and navigating through the waterways require some team effort. Head to Raoul Wallenbergs Park to rent a 4-seat pedal boat from City Boat, which cost around 120 kr for a 30-minute ride.
الموقع: Rörsjökanalen, Gamla staden, Malmo, Sweden
الصورة من تقدمة Maria Eklind (CC BY-SA 2.0) معدّلة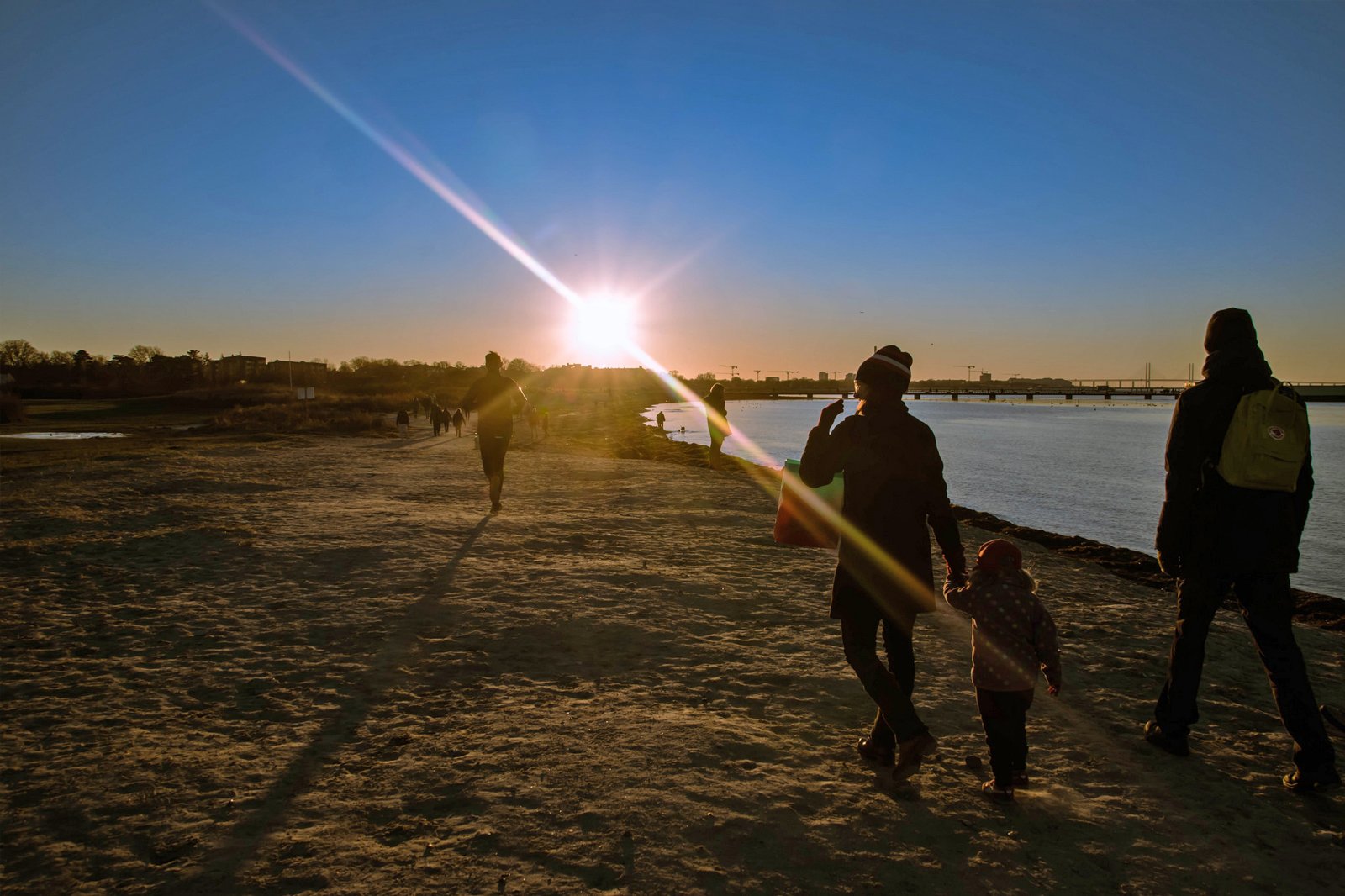 Ribersborgs Beach
Relax in a traditional bathhouse
Ribersborgsstranden is a 1.5-km-long stretch of sandy beach nearby Malmo Castle. It's where many locals enjoy sunbathing, swimming, and playing beach games during the summer. The grassy expanse behind the beach features playgrounds and ponds, as well as a mini-golf course and football field. Ribersborgsstranden also has a wooden bathhouse at the end of a pier, which features 5 traditional saunas and outdoor pools with views of the ocean.
الأزواج
العائلات
الميزانية
الرحلات المنفردة
المجموعات
الصورة من تقدمة Maria Eklind (CC BY-SA 2.0) معدّلة