عذرا، لم تتم ترجمة هذه الصفحة إلى لغتك بعد...
10 Must-Visit Shopping Destinations in Dubai
Best Places in Dubai for Retail Therapy
The Dubai shopping scene is dominated by gigantic and luxurious malls, where shopaholics and fashionistas can find world-famous brands. With an endless line of charming local shops, exclusive designer boutiques, cheap wholesale stores and handicraft centres, the retail experience in Dubai can't fail to impress.
And there's more than just high-end goods going on. Shops in Dubai are interspersed with spas, cinemas and high-end cafés and restaurants to ensure you still have the energy for the ultimate shopping spree. One thing for sure is that at the end of your visit to Dubai, you'll hardly go home with more luggage than when you arrived.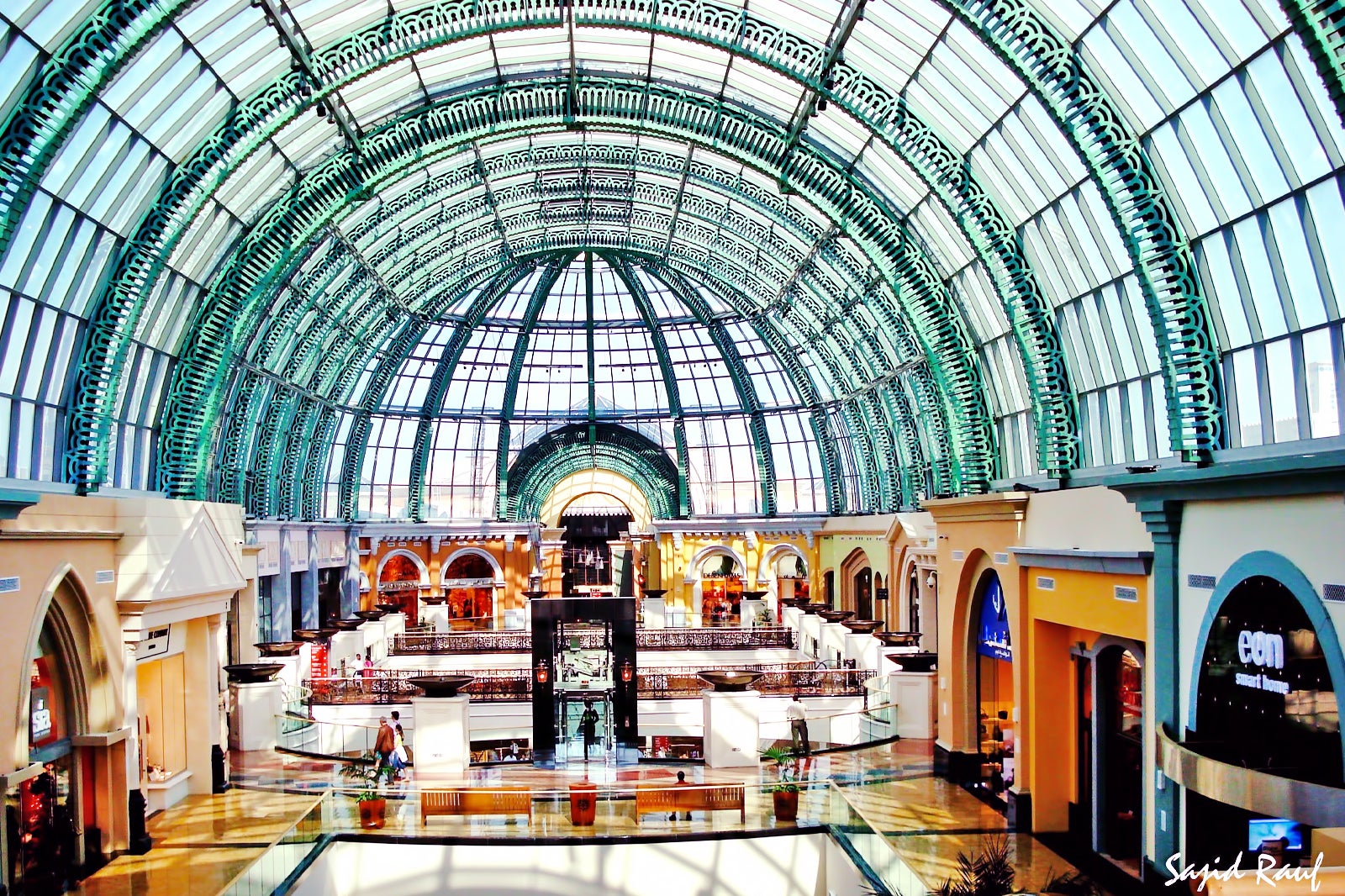 Mall of the Emirates
A mall with an indoor ski resort
Mall of the Emirates is one of the leading malls in Dubai, hosting more than 560 shops with a mixture of high-street brands, boutiques, handicraft shops and luxury stores. Excited shoppers can go on a spending spree throughout the day to find the best the region has to offer.
Busy after all the shopping, you can replenish your energy by relaxing in the many cafés and food courts found scattered across the sprawling complex. You can also take time out to exercise on the mall's very own indoor ski slope or unwind watching the latest blockbuster at the VOX Cinemas.
الموقع: Sheikh Zayed Road, Dubai, United Arab Emirates
أوقات العمل: Daily from 10am to 10pm (Thursdays, Fridays and Saturdays until midnight)
رقم الهاتف: +971 4 409 9000
الصورة من تقدمة SR Sajid Rauf (CC BY-SA 4.0) معدّلة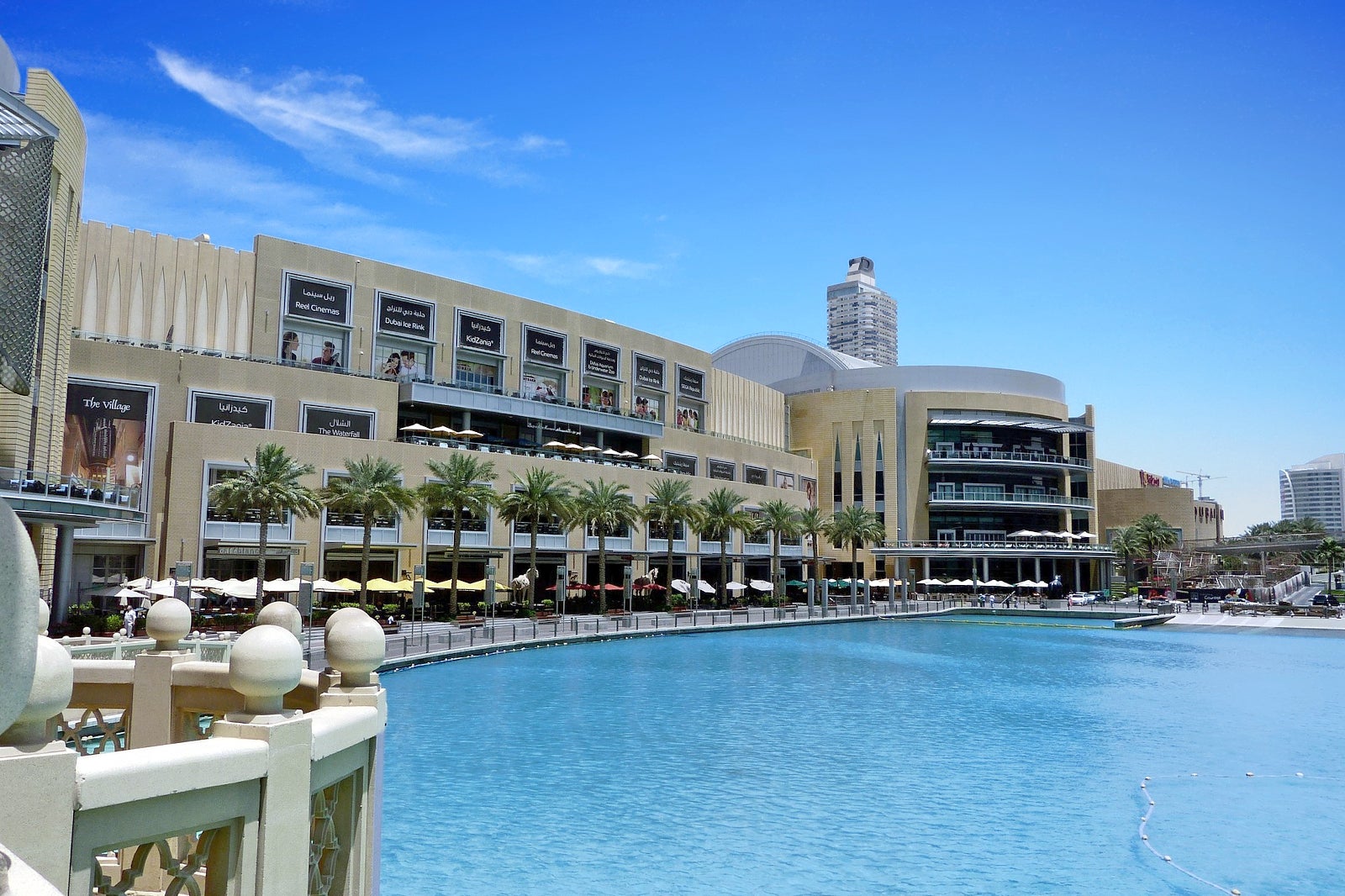 Dubai Mall
It doesn't get much bigger or better than this
Dubai Mall is one of the world's largest shopping malls. So, it's no surprise that it has the tagline 'everything you desire' as its motto for the ultimate, cutting-edge shopping experience.
At Dubai Mall, you can truly shop from a huge variety of stores, dine in style, be entertained by mega attractions like the Dubai Aquarium, and even spend a night in the glamorous hotels adjacent to the mall. Besides checking out the latest in fashion from the world-famous brands, you can gasp in awe at the Dubai Fountain, set on the 30-acre Burj Khalifa Lake, shooting water jets to heights of 500 feet during select show times.
الموقع: Financial Center Road, Dubai, United Arab Emirates
أوقات العمل: Daily from 10am to midnight
رقم الهاتف: +971 800 38224 6255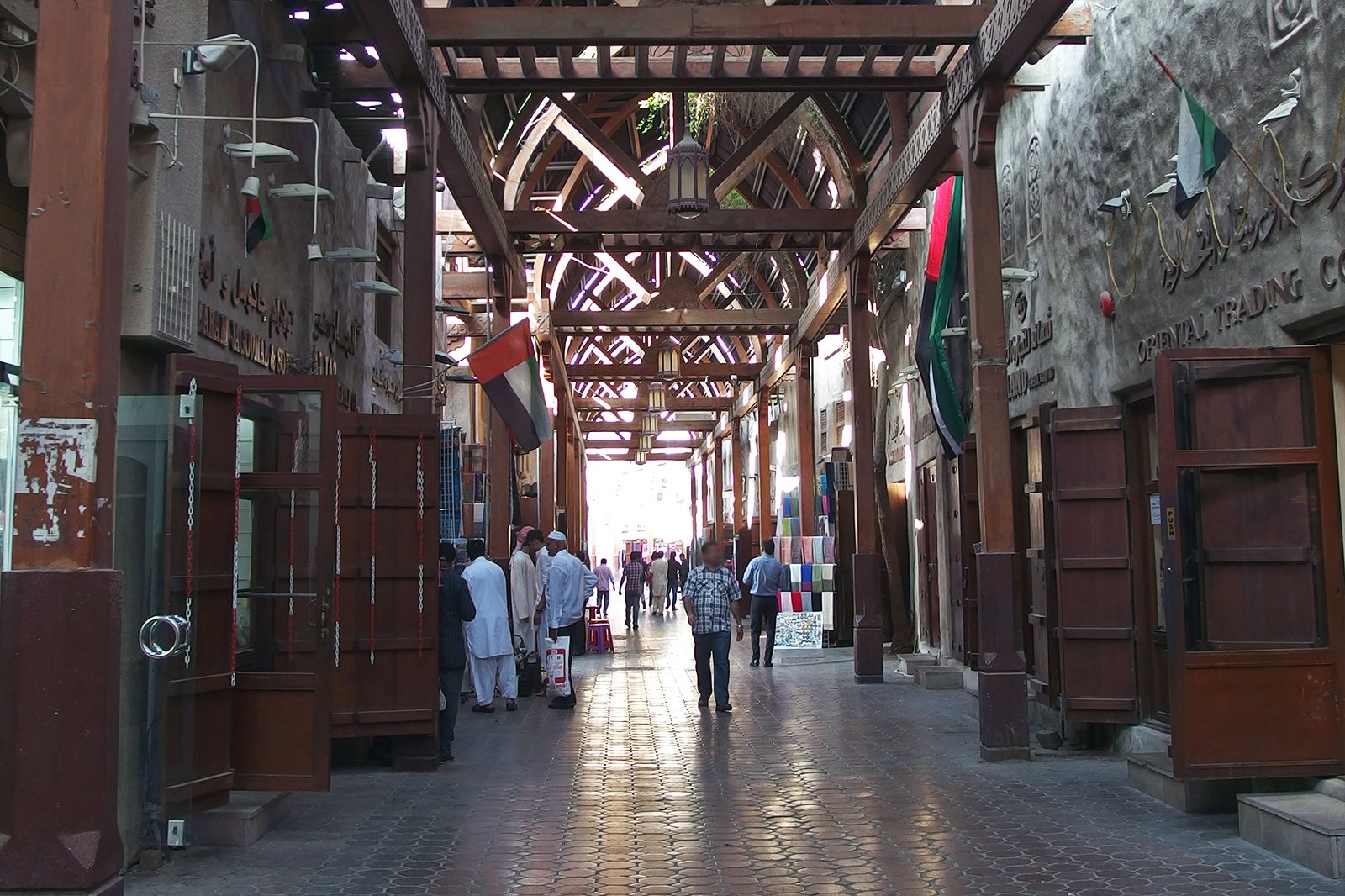 Bur Dubai Souk
Getting back to traditional roots
Also known as the Old Souk, the focus at Bur Dubai souk is firmly on textiles and fabrics, making it a particularly solid stop for souvenirs. Dubai might be best known for its high-end, luxury shopping malls, but Bur Dubai is where you can come to the Middle East and indulge in a little retail therapy in a charming and character-rich souk.
A visit to these maze-like traditional-style markets is as much about embracing and experiencing the diverse sights, sounds and smells as it is about anything you might buy, but that's not to say there aren't also good wares on offer.
الموقع: Bur Dubai, Dubai, United Arab Emirates
أوقات العمل: Daily from 10am to 10.30pm
الصورة من تقدمة Guilhem Vellut (CC BY 2.0) معدّلة
WAFI Mall
High-end luxury and an in-house spa
WAFI Shopping Centre is where luxury is the name of the game, with top brands that have set up shop in beautiful and extravagant boutique stores. The high-end shopping and lifestyle complex offers a one-stop solution, comprising a mall, a hotel and residences, dining venues, as well as a nightclub.
After browsing the deluxe products and inflicting slight damage to your budget, you can even relax in the lavish spa that's right in the mall itself. Remember to look up and be awed by the Egyptian themed architecture inside, with stained-glass pyramids that add an extra layer of glamour to the complex.
الموقع: Oud Metha Road, Dubai, United Arab Emirates
أوقات العمل: Daily from 10am to 10pm (Thursdays and Fridays until midnight)
رقم الهاتف: +971 4 324 4555
الصورة من تقدمة Darafsh (CC BY-SA 3.0) معدّلة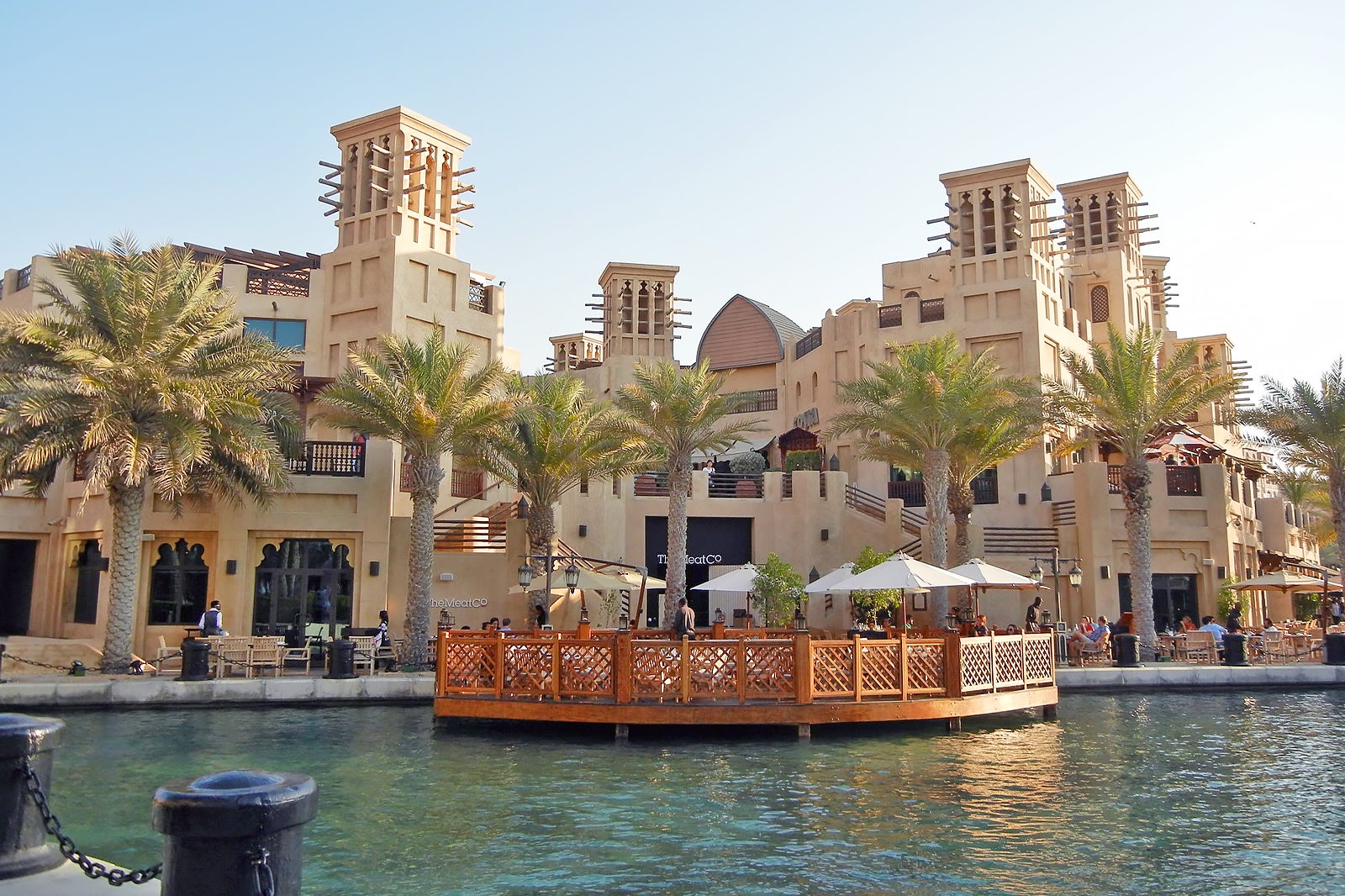 Souk Madinat Jumeirah
An authentic vintage mall recreation
Souk Madinat Jumeirah offers a shopping experience in Dubai that evokes the allure of a romantic, charming era gone by. The Souk is less of a living, working souk in the sense that others in the city still are, but rather a relatively true-to-the-original recreation that aims to bring the best of the past back to life in the modern age.
You'll find high-end jewellery, fashion and souvenir stores that blend in among the restaurants – conveniently at hand for when you need a breather from all that shopping. Also, you can walk through the colourful alleys into wide open areas, and by a selection of dining spots on the banks of a river that runs right through the souk!
الموقع: Al Sufouh Road, United Arab Emirates
أوقات العمل: Daily from 10am to 11pm
رقم الهاتف: +971 4 366 8888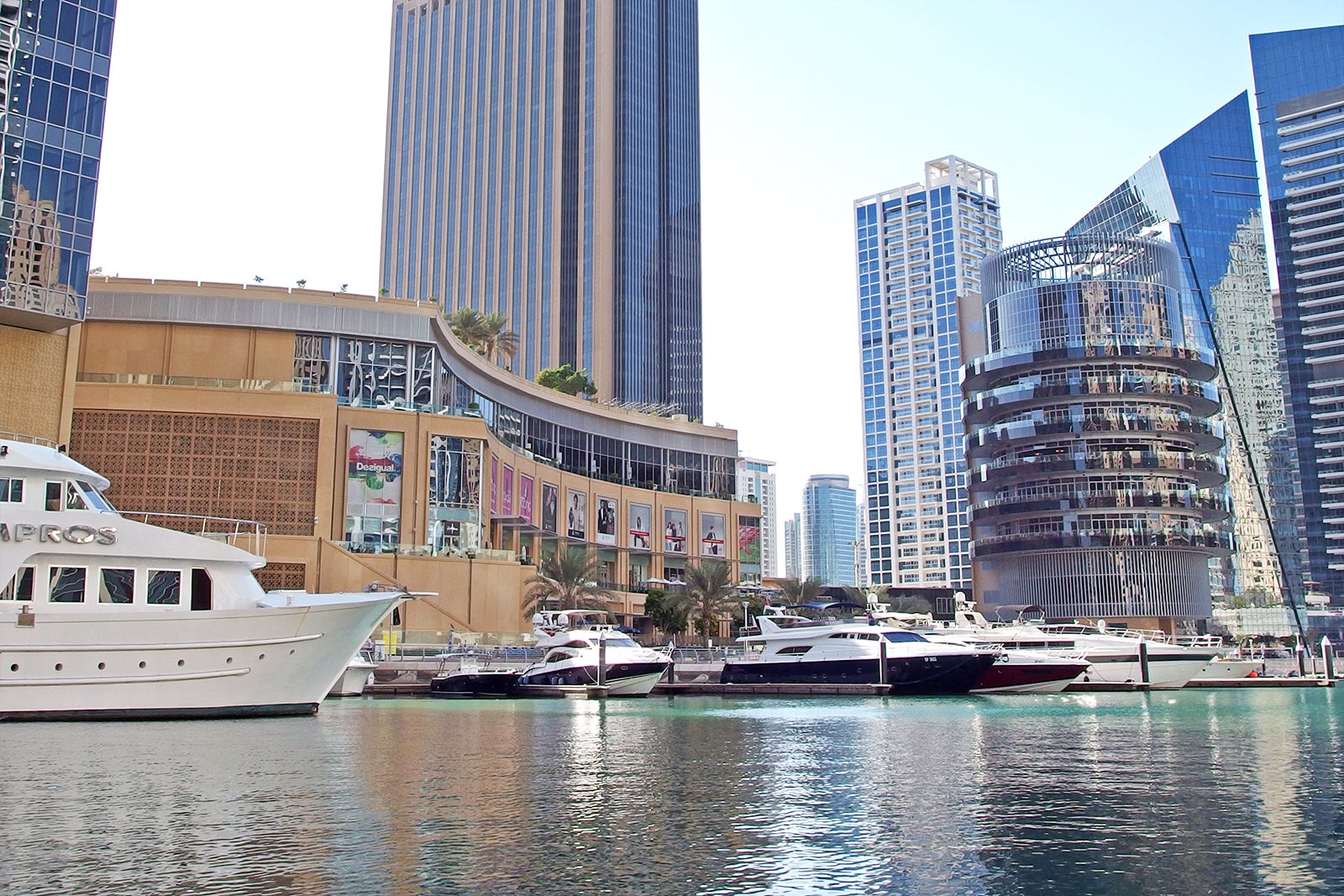 Dubai Marina Mall
Retail therapy with a waterfront view
The Dubai Marina Mall is a massive luxury shopping centre that's right on the waterfront. Even so, as far as Dubai malls go, Dubai Marina is at the smaller end of the spectrum. The mall is also a great place to bring the kids, with a playground where they can play for free.
You can find 4 floors that are dedicated to the outlets of well-known global brands selling everything from fashion and accessories to cosmetics and technology. There's no danger of getting either bored or hungry, thanks to amenities that include a cinema and countless restaurants – plus it's connected to the metro and tram network, which adds to the convenience.
الموقع: Sheikh Zayed Road, Dubai, United Arab Emirates
أوقات العمل: Daily from 10am to 10pm (Thursdays and Fridays until midnight)
رقم الهاتف: +971 4 436 1020
الصورة من تقدمة Guilhem Vellut (CC BY 2.0) معدّلة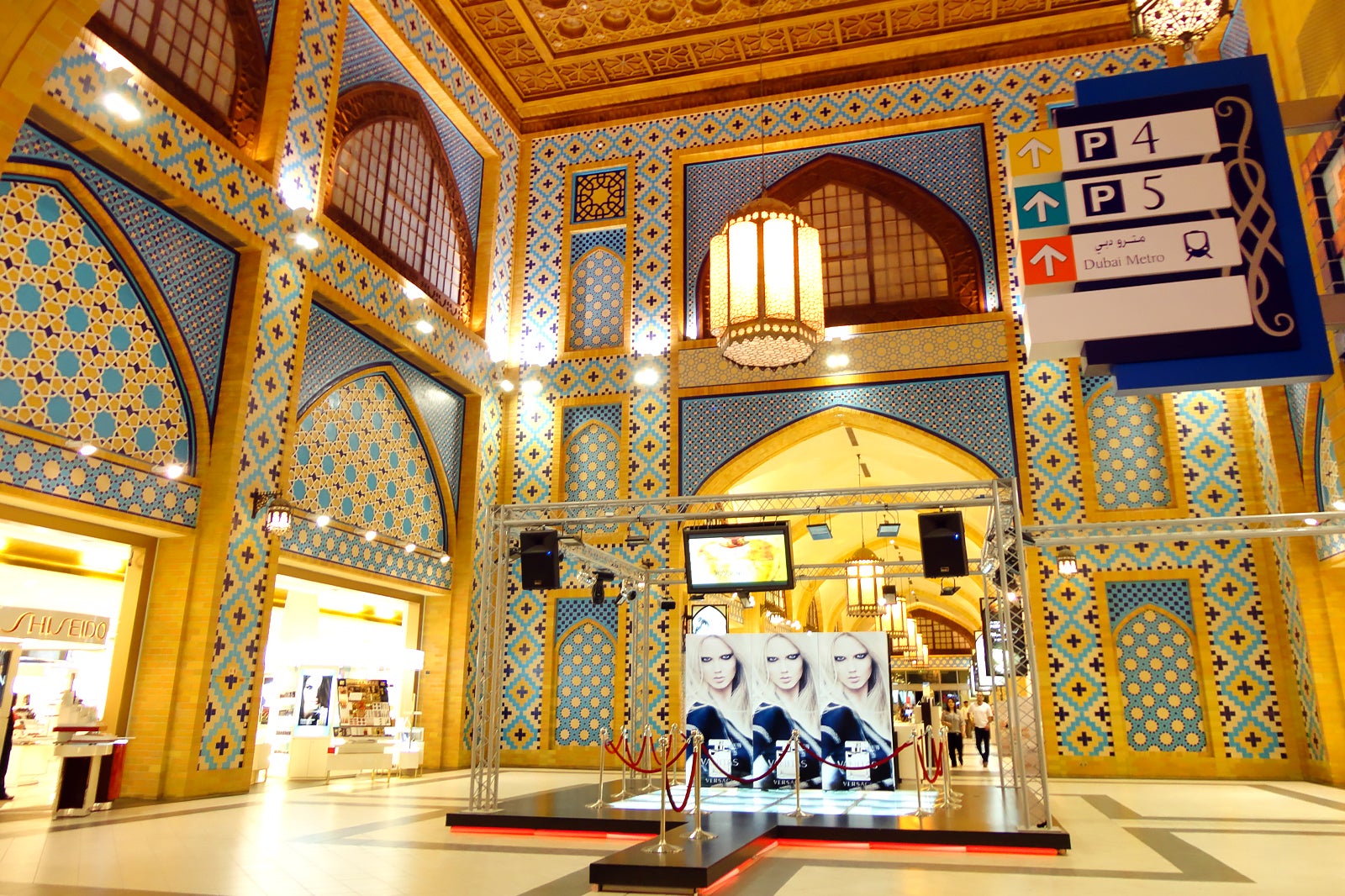 Ibn Battuta Mall
The world's largest themed shopping mall
At Ibn Battuta Mall you can add a little cultural education to your shopping adventure since this shopping centre has not only more than 250 shops but also it's very own theme going on. In fact, the concept at Ibn Battuta Mall – located on prestigious Sheikh Zayed Road in downtown Dubai – is centred around the life and travels of the 14th-century Moroccan explorer of the same name.
If you're just here for the retail therapy, you'll be pleased to know this is the world's biggest themed mall, so you're not going to struggle for places to splurge. As well as enormous outlets from world-renowned brands, you'll find smaller boutiques selling souvenir items, too.
الموقع: Sheikh Zayed Road, Dubai, United Arab Emirates
أوقات العمل: Daily from 10am to 10pm (Thursdays, Fridays and Saturdays until midnight)
رقم الهاتف: +971 4 362 1900
الصورة من تقدمة Shahroozporia (CC BY-SA 3.0) معدّلة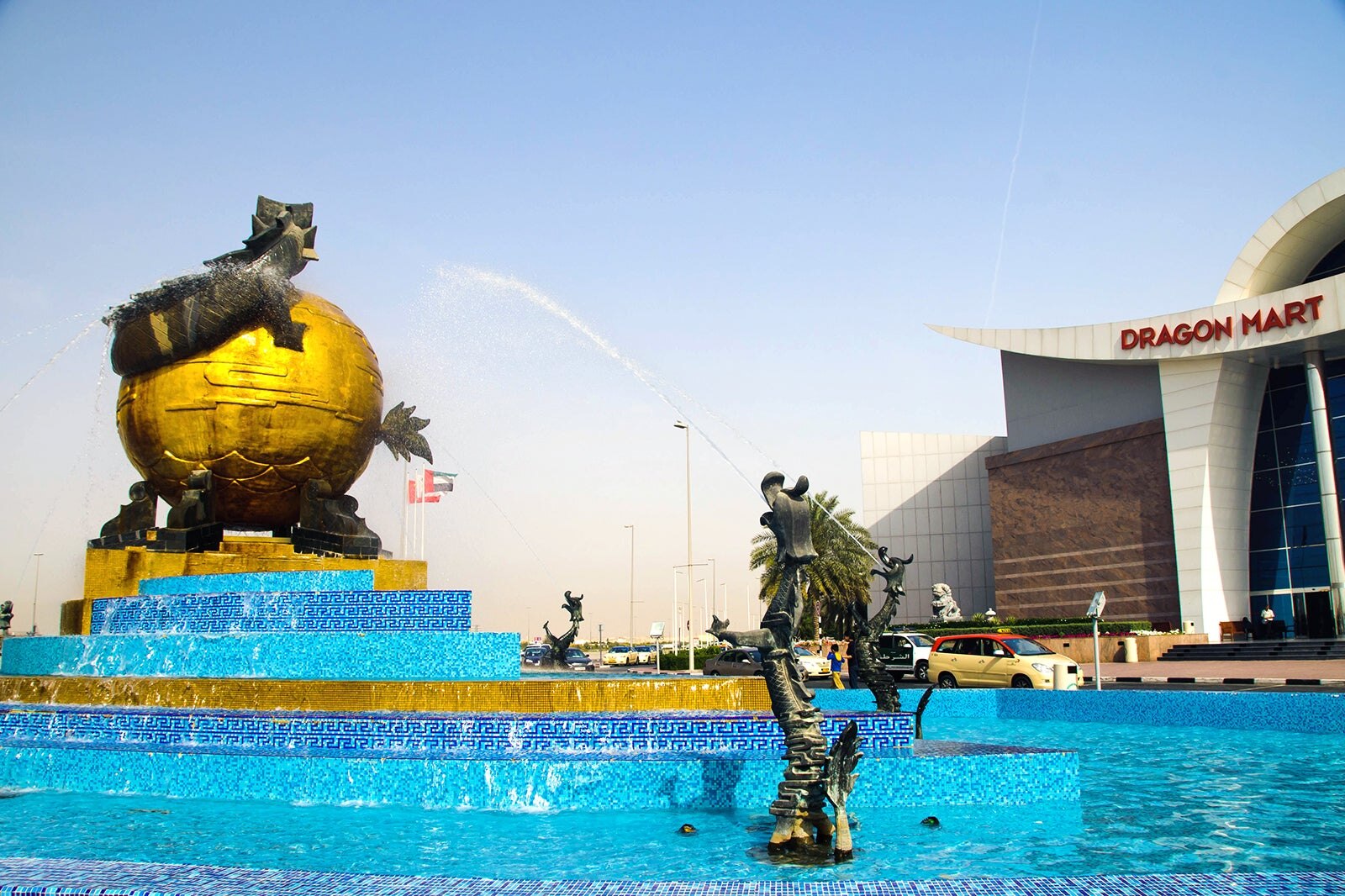 Dragon Mart
Embark on a Chinese shopping frenzy
Dragon Mart provides a gateway for the supply of products made in China to the Middle Eastern and North African trading markets. This 1.2-km-long and aptly dragon-shaped shopping mall has 3,950 shops covering the wholesale and retail trades. You can find a good range of specially made Chinese products here, which include home appliances, building materials, toys, textiles, and more.
Dragon Mart is on the Hatta–Al Ain highway, near to 8 fully equipped warehouses that give prime storage space to its traders. Many bargains are dealt at this mall, making it a hagglers' paradise – just don't necessarily expect the highest quality.
الموقع: International City, Al Awir Road, Interchange 5, Dubai, United Arab Emirates
أوقات العمل: Daily from 10am to 10pm (Thursdays, Fridays and Saturdays until midnight)
رقم الهاتف: +971 4 390 9999
الصورة من تقدمة Ole Bendik Kvisberg (CC BY 2.0) معدّلة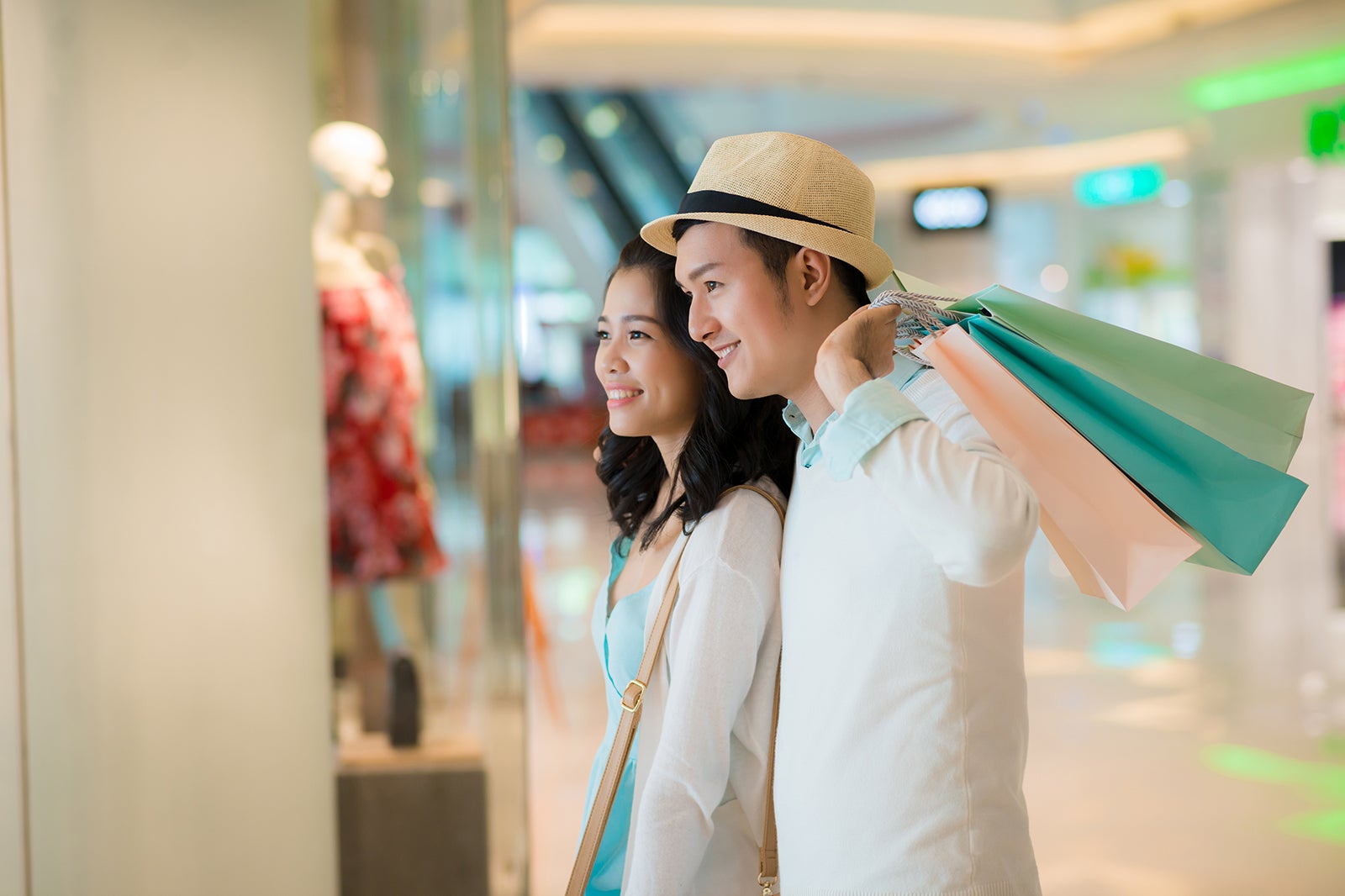 Jumeirah Emirates Shopping Boulevard
Shop while you star-spot
Jumeirah Emirates Shopping Boulevard (also known as the Emirates Towers Boulevard) on Sheikh Zayed Road is one of Dubai's most extravagant shopping malls. The boulevard flanks the namesake Jumeirah Emirates Towers Hotel. It's where high-profile celebrity names are known to habitually shop to their hearts' content alongside star-struck visitors.
The mall is so exclusive that even the Dubai Executive Council occupies offices at the same address. After you've maxed out your credit cards, relax in the many gardens dotted throughout the mall and reflect on your stay next to the calming rippling lakes and waterfalls in the public seating areas.
الموقع: 2 Sheikh Zayed Road, Dubai, United Arab Emirates
أوقات العمل: Monday–Thursday from 10am to 10pm, Friday from 12pm to 10pm, Saturday–Sunday from 10am to 10pm
رقم الهاتف: +971 4 319 8999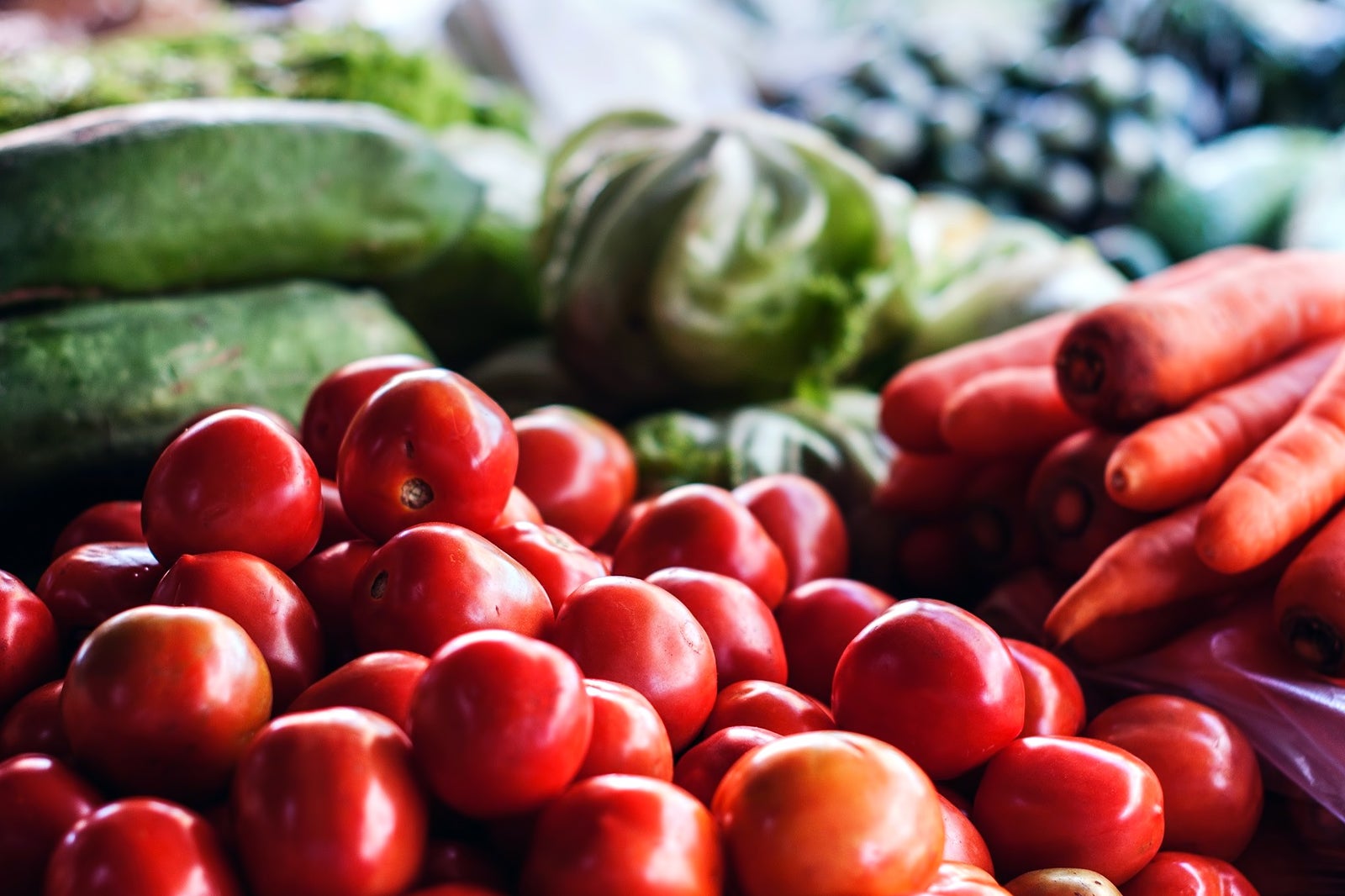 Ripe Night Market
A relaxed, family-friendly evening destination
Ripe Night Market is one option that makes running around on a mad dash of retail therapy so much more bearable in Dubai's frequently hot and humid climate. The regular Ripe Night Market – organised by a chain of shops selling organic fruit and vegetables direct from UAE farms – is your refuge for a spot of chilled-out souvenir browsing in the evening hours.
The location changes with the seasons, and you'll find local vendors as well as family-friendly activities like acoustic music performances and fitness classes. If there isn't a night market happening when you're in town, the daytime Ripe Market also happens every weekend at the Dubai Police Academy or Times Square Center.
الموقع: Dubai Police Academy, Umm Suqeim Road, Dubai, United Arab Emirates (the market moves to the Times Square Center, Sheikh Zayed Road, in summer)
أوقات العمل: Friday–Saturday from 9am to 7pm (Saturdays from 9am to 3pm, in summer)
رقم الهاتف: +971 4 315 7000