عذرا، لم تتم ترجمة هذه الصفحة إلى لغتك بعد...
10 Events in Daytona Beach You Shouldn't Miss
Daytona Beach Festivals
It's no wonder that Daytona Beach is such a popular holiday destination – it's got a world-famous beach, year-round sunshine and huge range of activities and attractions that the whole family will love. Add to that a calendar of events that'll put most other cities to shame, and you're pretty much guaranteeing yourself an unforgettable getaway.
No matter what time of year you're planning to visit one of Florida's top holiday hotspots, it's more than likely that there'll be a great festival or event taking place while you're there, too. If, however, you'd like to plan your trip around the city's goings on, here are some of the top not-to-be-missed events taking place in Daytona Beach throughout the year.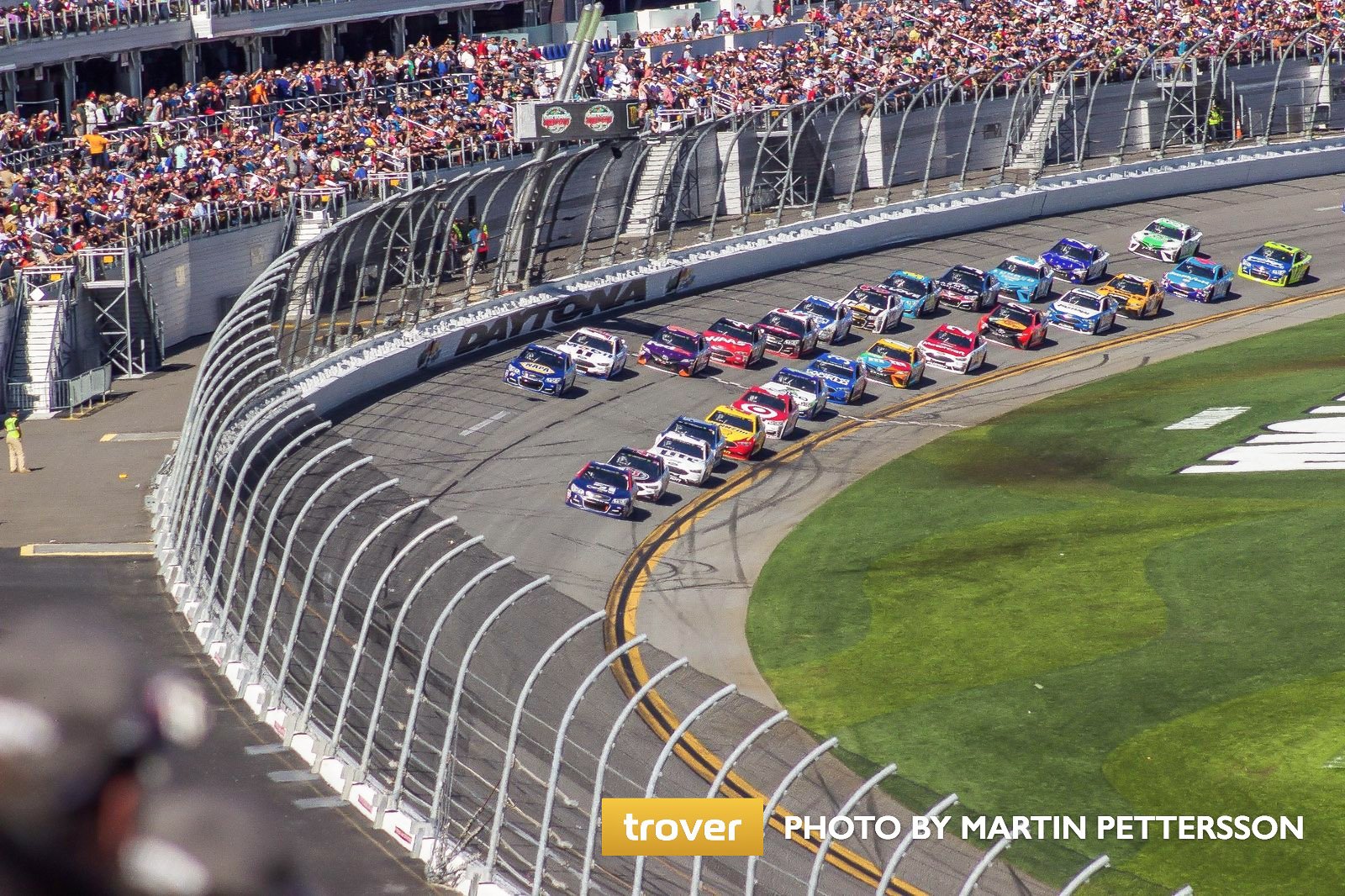 Daytona 500
Mid-February: The Great American Race
Talk about Daytona Beach to anyone and they'll straight away mention the world-renowned Daytona 500. The most prestigious race of the NASCAR calendar, this edge-of-your-seat, high-speed race takes place annually at the Daytona International Speedway. People travel from far and wide to watch the 500-mile-long motor race, so don't miss out on your chance to secure a ticket for this highly sought-after event.
Take time to explore the venue while you're there, following the footsteps of previous winners on the Daytona 500 Champions' Walk of Fame, picking up merchandise in the on-site gift shops and getting up close to a real NASCAR vehicle.
الموقع: Daytona International Speedway, 1801 W International Speedway Blvd, Daytona Beach, FL 32114, USA
رقم الهاتف: +1 800-748-7467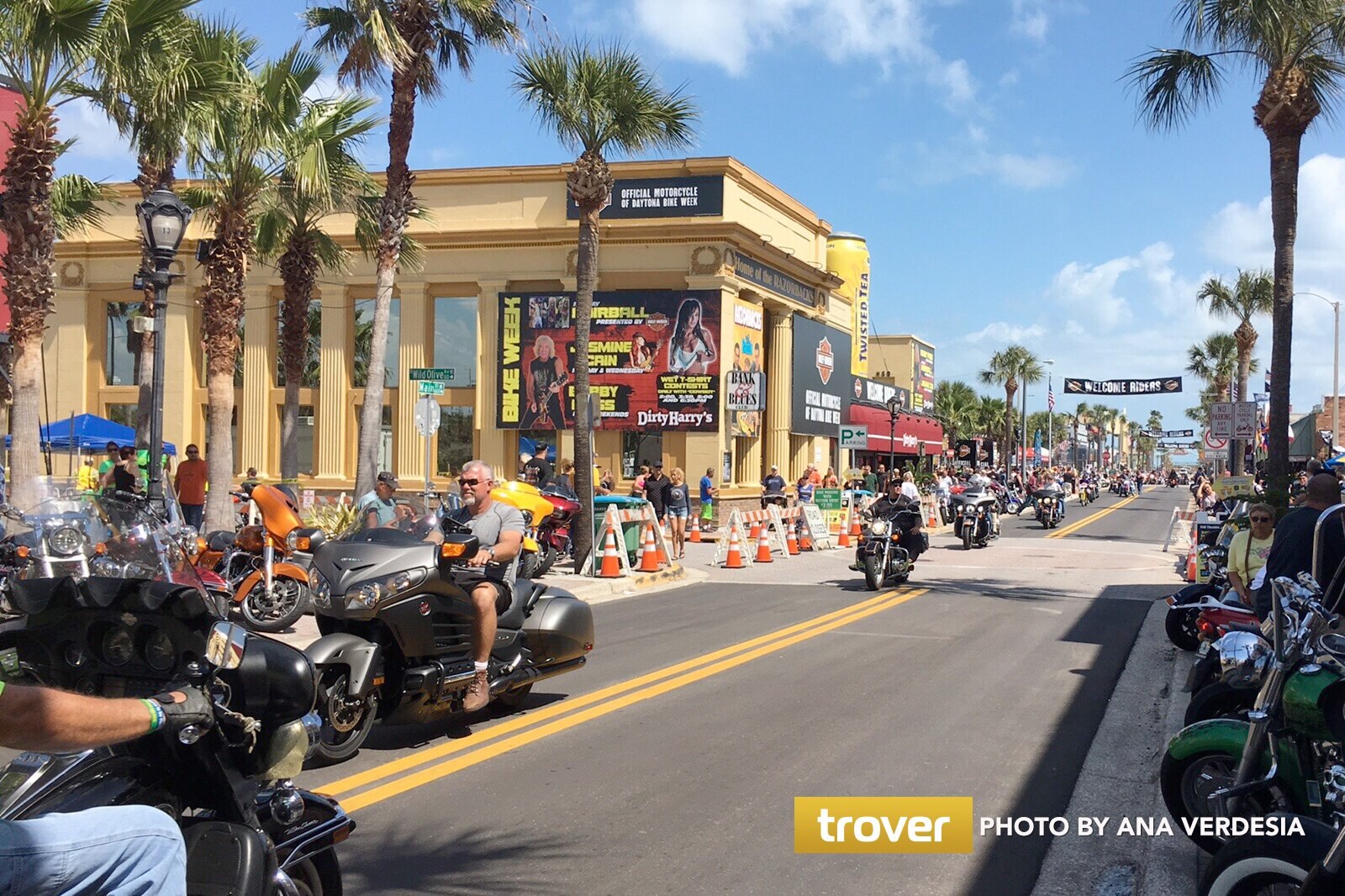 Daytona Beach Bike Week
Mid-February: The "World's Largest Motorcycle Event"
Bikers from all over the world flock to Daytona Beach Bike Week each year for an unforgettable 10-day cycle extravaganza. Fans and riders unite to celebrate every kind of bike, from Harley Davidsons to Hondas, filling the streets with the sound of high-octane engines and excited onlookers.
Join the action-packed street festivals, witness high-speed motorcycle races, attend live shows and participate in exciting rallies. The week isn't just about the bikes, though. There's some great live music to see too, with some of the most iconic music venues – such as Destination Daytona and Boot Hill Saloon – putting on amazing shows to keep you and the other 500,000 motorcycle enthusiasts entertained both day and night.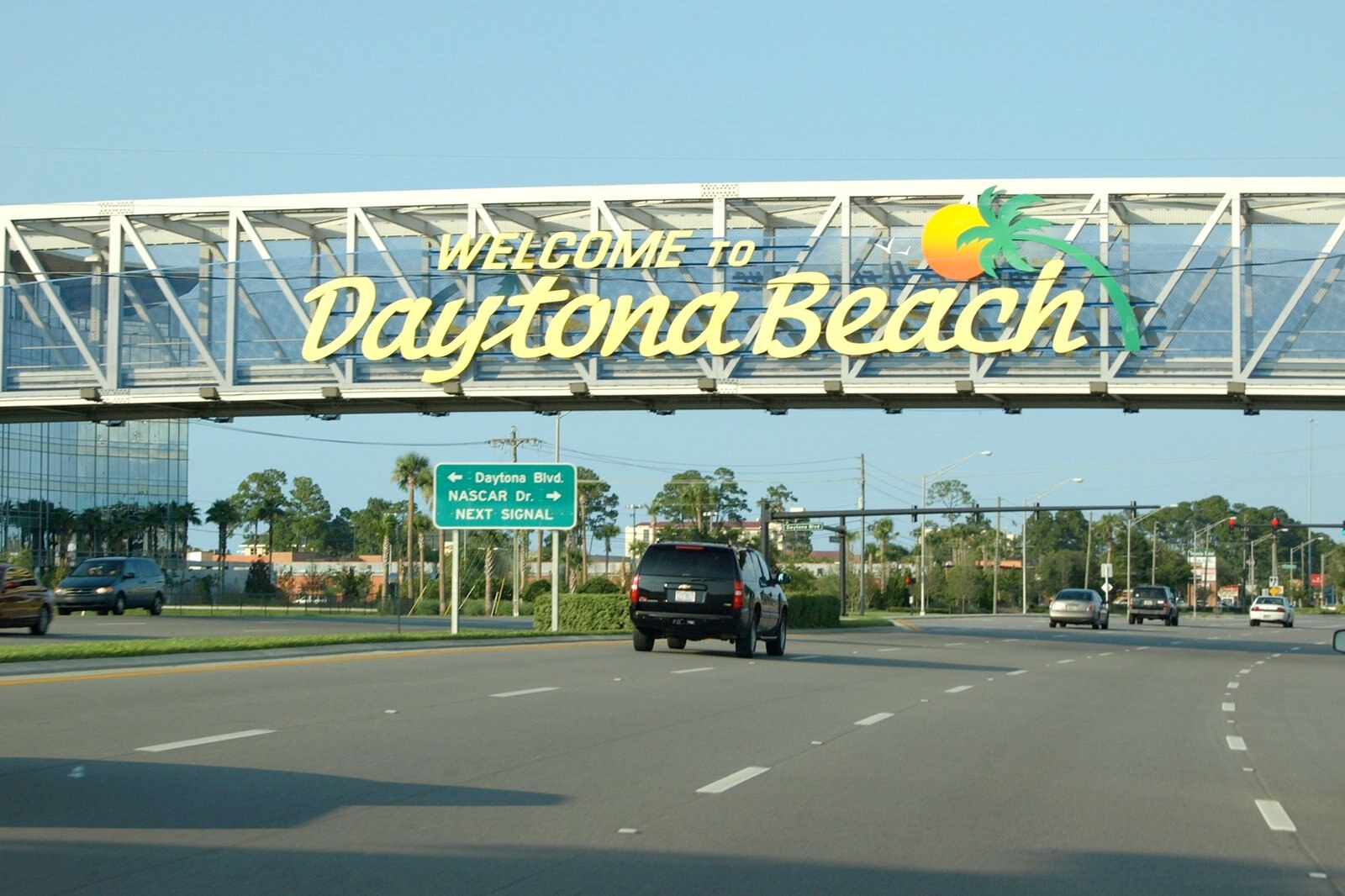 Spring Break
March/April: A party like no other
With a world-famous beach, beautiful weather and a whole host of incredible bars and parties, who wouldn't want to spend Spring Break sunning it up in Daytona Beach? Spring Break is the ultimate holiday for American college and university students, but that's not to say that non-students and holidaymakers can't join in with the celebrations too.
People from all over the country head to Daytona Beach to spend their Easter holidays soaking up the sun by day and partying until the early hours every night. It's one of the most popular Spring Break destinations, so expect busy beaches, bustling bars and non-stop entertainment throughout town.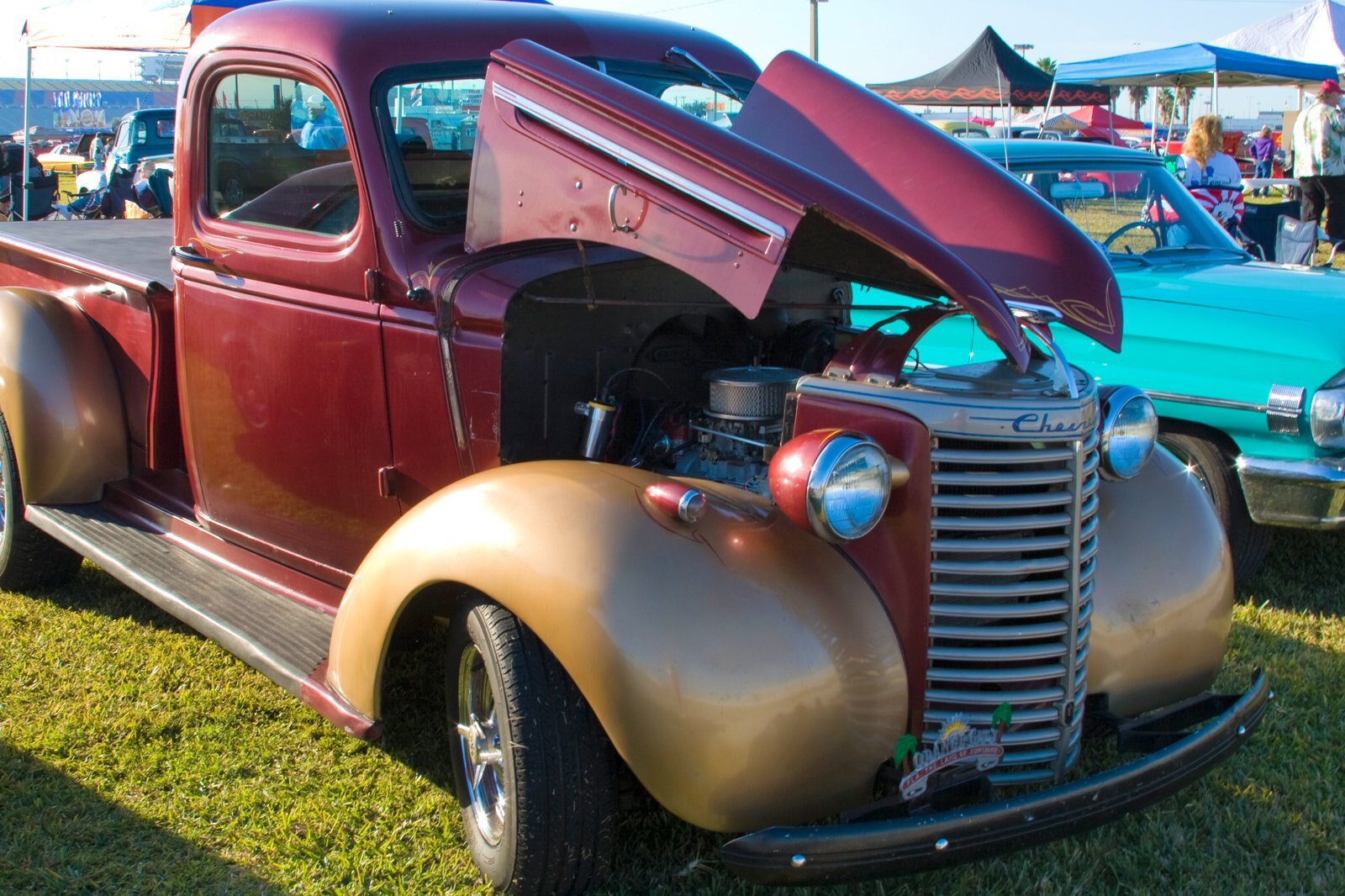 Daytona Turkey Run
March & November: The ultimate classic car show
The Daytona Turkey Run is a huge classic car show that the whole family will love. Held at the famous Daytona International Speedway (home of the Daytona 500 race), the event attracts people of all ages who come to see the 5,000 or more collector cars that are proudly on display.
Whether you're a classic car enthusiast or you're just looking for a fun way to spend the day, you'll love feeling like you've stepped back in time as you walk among the colourful collectibles. For those with a serious passion, browse the memorabilia at the swap meet or maybe you'll even consider a big purchase at the car corral? For everything else, there are arts, crafts and fashion stalls, too.
الموقع: Daytona International Speedway, 1801 W International Speedway Blvd, Daytona Beach, FL 32114, USA
رقم الهاتف: +1 800-748-7467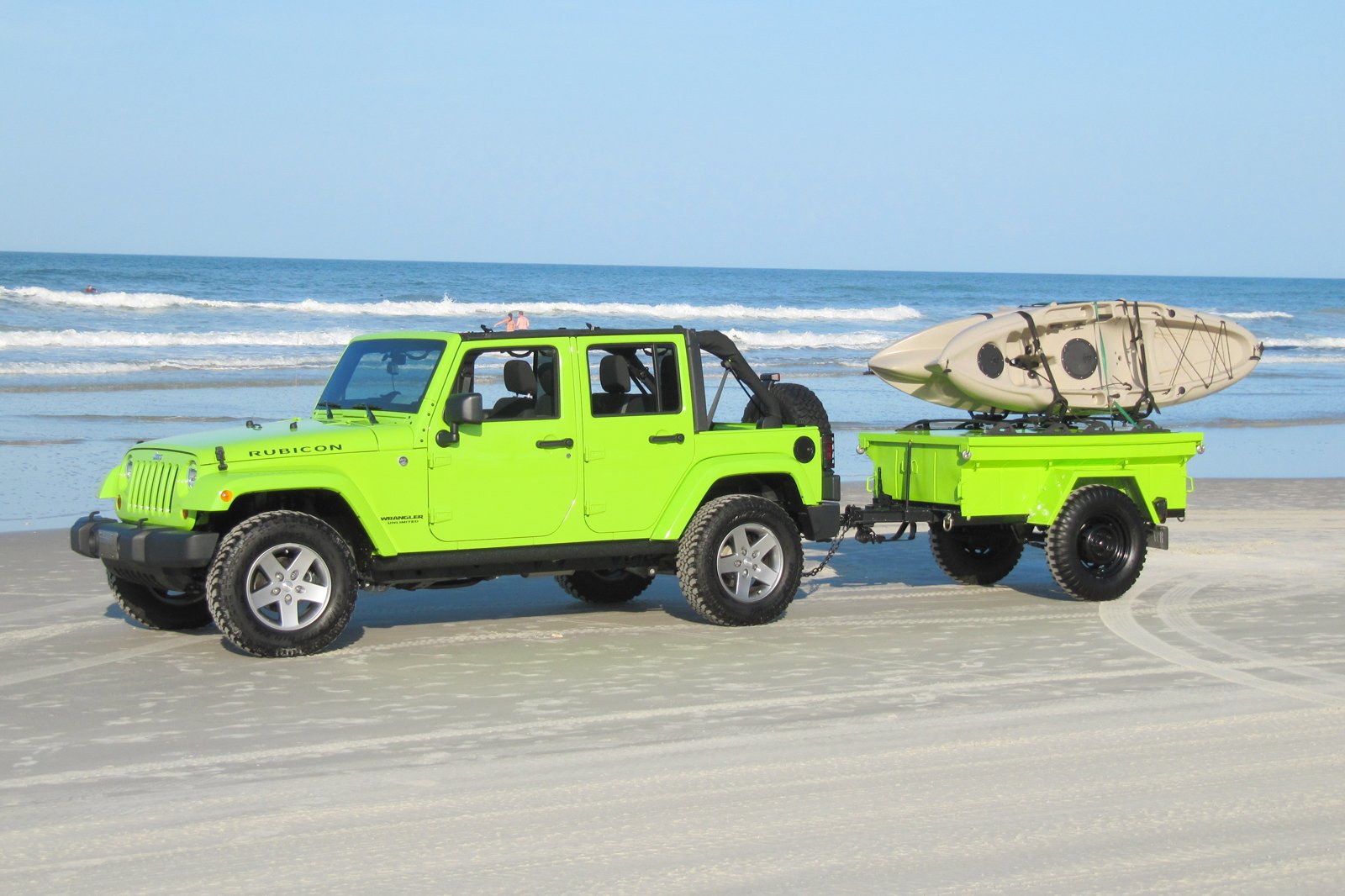 Jeep Beach
April: One of the largest Jeep gatherings in the country
Daytona's famous Jeep Beach festival has fast become one of the largest Jeep-only events in the United States. Jeep owners and vendors from all over America, Canada and even further afield gather for the charity event to raise money for a number of different national and international causes.
The "World's Most Famous Beach" at Daytona is the ideal location for the Jeeps to rally up and down the hard-packed sand. There are over 200 vendors at the Daytona International Speedway or you can come along to enjoy the fun in the sun down on the beach. Browse the merchandise stands and watch hundreds of Jeeps take on different obstacle courses and off-roading challenges along the shore. But, whatever you do, don't forget your sun cream.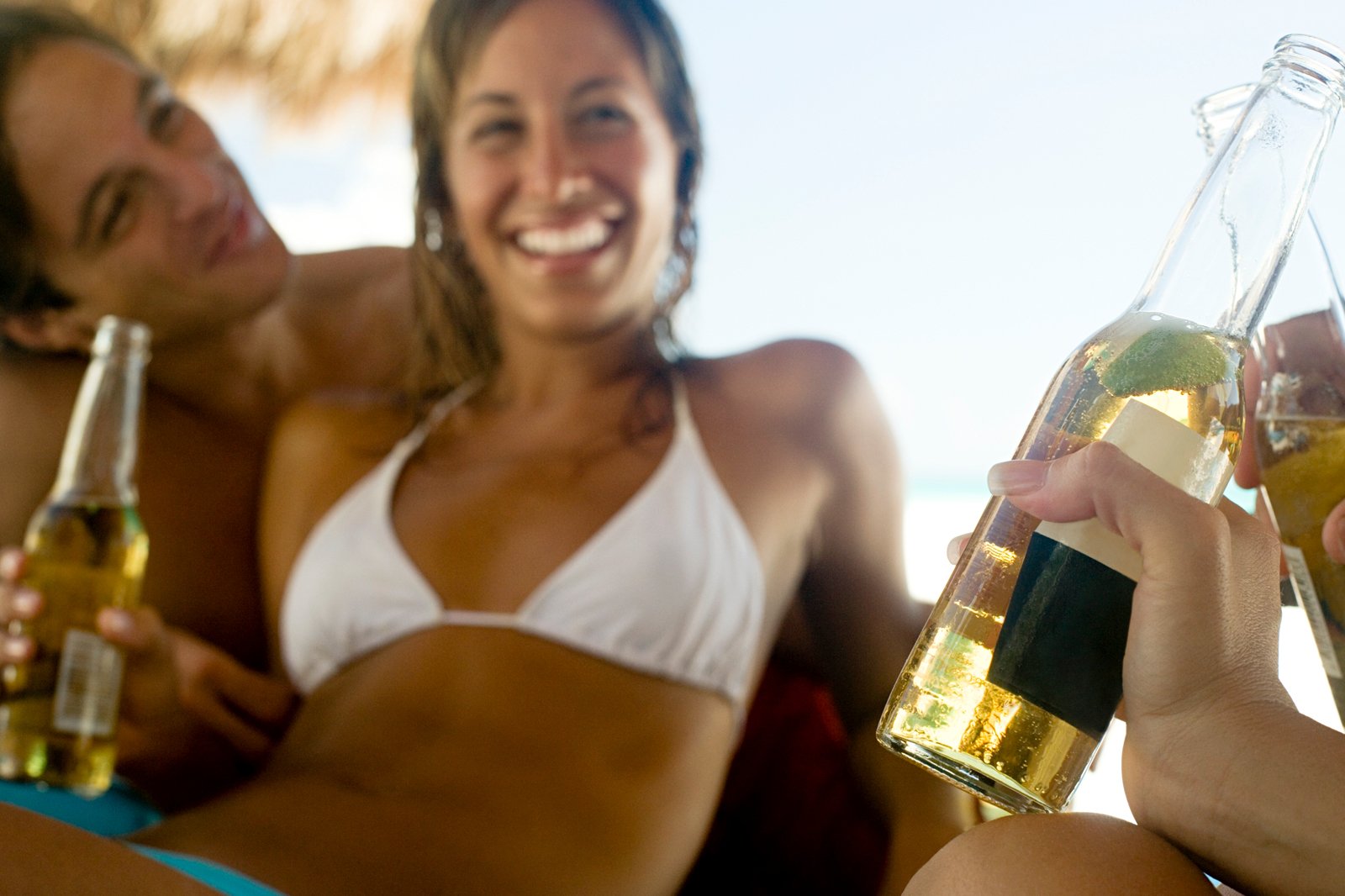 Ormond Beach Beer Festival
May: Get a taste of the best local beer
It's a winning combination when you hold a beer festival on a beach, so it's no wonder that the Ormond Beach Beer Festival is such a hit with locals and holidaymakers alike. Just a short journey along the coast from Daytona Beach are the golden sands of Ormond Beach, the city's smaller and somewhat quieter neighbour. However, in May, the peaceful town attracts people looking to soak up the sun while sipping on a nice, cold beer.
Featuring food vendors, entertainment, live music, a kids' zone and, of course, plenty of beer, the event has all the ingredients to make for a great day out in the sun. General event admission is free, but purchasing a ticket will allow you to attend a tasting with over 30 local breweries.
الموقع: The Casements, 25 Riverside Drive, Ormond Beach, FL 32176, USA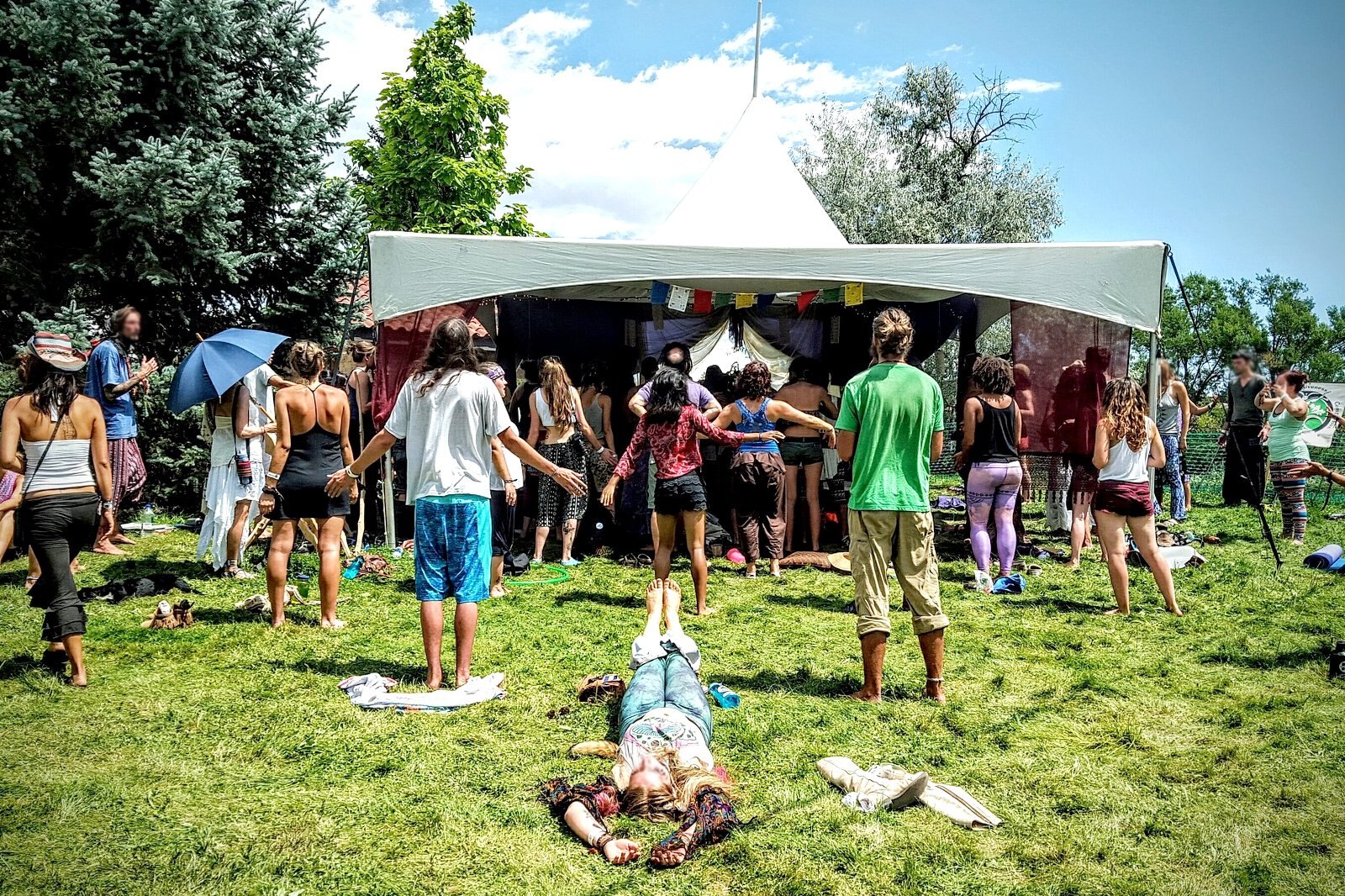 Hippie Fest
June: An explosion of colour and good vibes
When the streets of Daytona Beach become a sea of tie-dye, you know that the Hippie Fest is in town. The popular street festival brings with it a host of vintage stalls, fun-filled flower power vibes and a number of great live bands playing steady rock music to add to the laid-back ambience.
Held at the Peabody Auditorium and spilling out onto the streets, it's free to browse the colourful stalls. Purchase unique gifts and memorabilia from the 60s and 70s, then grab yourself a bite to eat and enjoy people watching among the crowds. In the evening, the main event is a concert at the auditorium, so make sure you book yourself a ticket.
الموقع: Peabody Auditorium, 600 Auditorium Blvd, Daytona Beach, FL 32118, USA
رقم الهاتف: +1 386-671-3469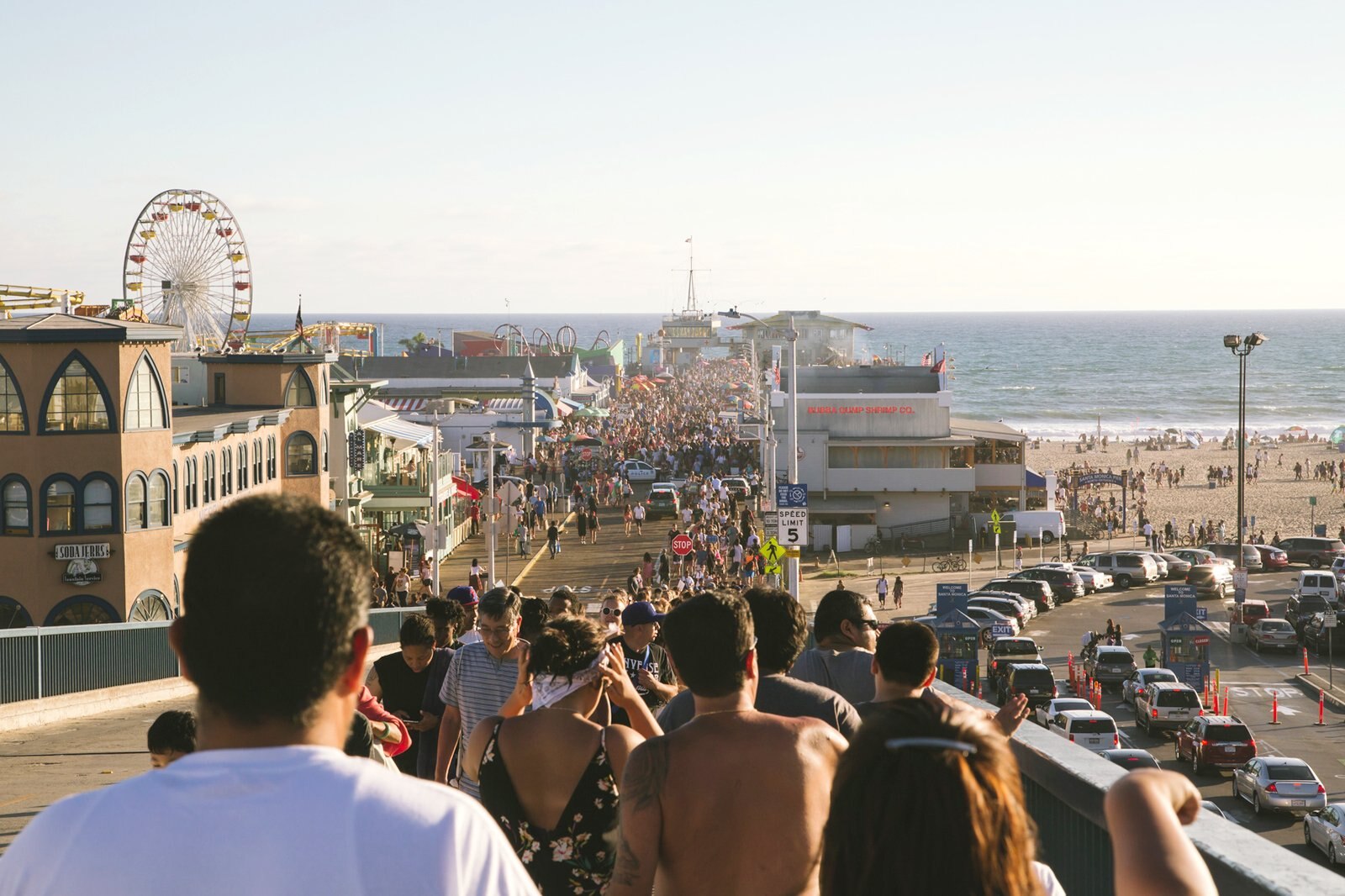 Daytona Beach Carnival
August/September: Bringing cultures together
The Daytona Beach Carnival is a fun-filled festival, bringing Latin, Caribbean and African communities together in one big celebration. Taking place on the shores of the beach itself, the weekend features a number of unique and exciting themes, focusing on the 3 different cultures and traditions.
Taking place on Labor Day weekend, it's a great time to be in Daytona Beach and offers the perfect excuse for a party. Head down to the "World's Most Famous Beach" in the day time and get in on the action, enjoying live Caribbean music, plus plenty of amazing food and drink. The celebrations continue into the evenings too, with Soca Palooza – a host of events featuring everything from pool and beach parties to 'Wear White' parties and world-class DJs.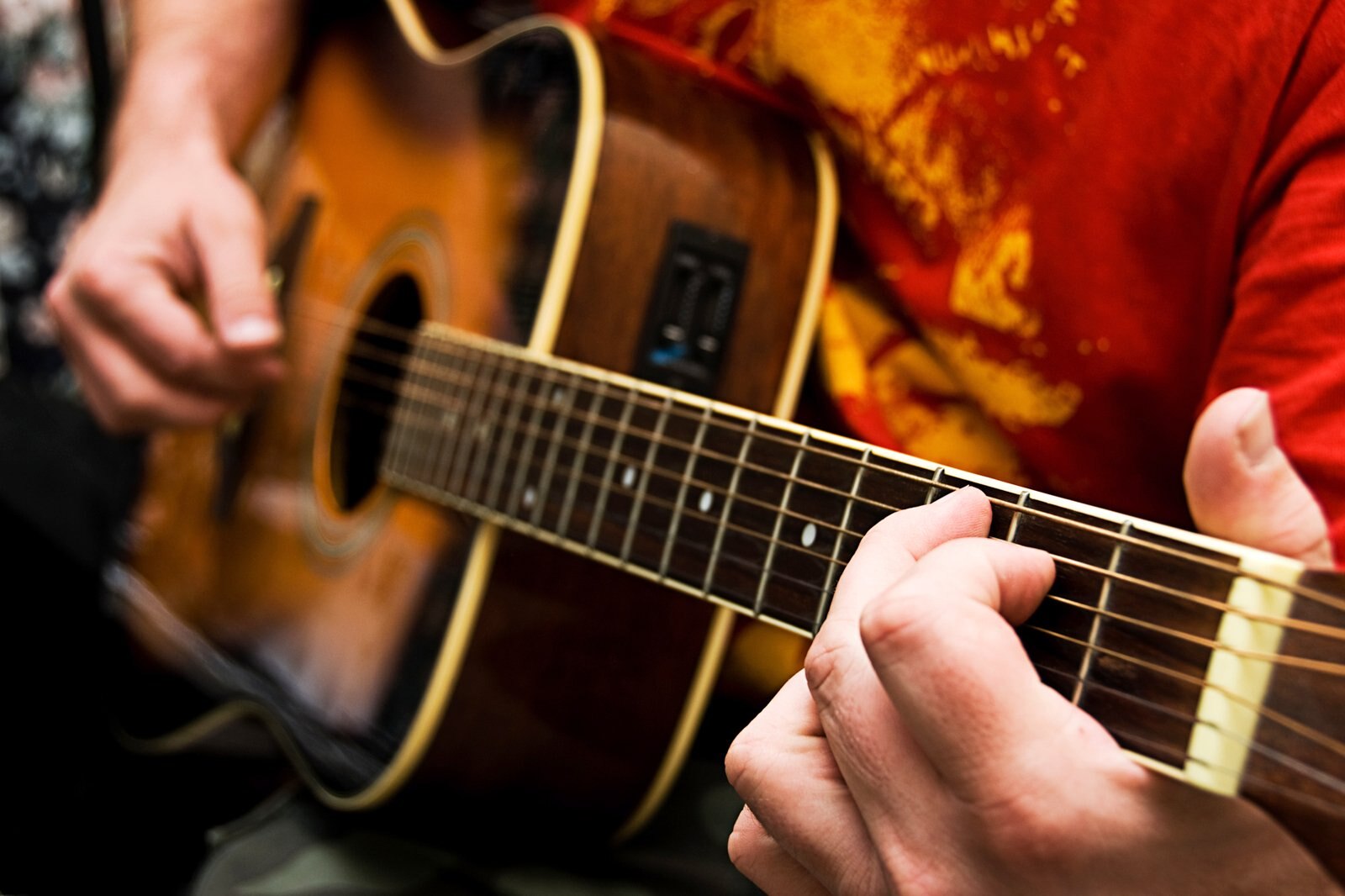 Halifax Art Festival
November: A celebration of all things arts and crafts
The long-established annual Halifax Art Festival plays a huge part in Daytona Beach's calendar of events. Held along the city's famous Beach Street, over 45,000 visitors gather each year to browse the huge array of stalls selling everything from original artwork and crafts to antiques, homeware, jewellery, clothing and much more.
Find yourself marvelling at the work of seasoned artists or buying the first piece of art from an emerging talent. There's live music and entertainment to enjoy, plus a student art competition, kids' activities and plenty of fine-dining opportunities in the local restaurants, too. It's a must-see event for anyone planning on visiting Daytona Beach in the autumn.
الموقع: Halifax Art Festival, Beach Street, Daytona Beach, FL 32114, USA
رقم الهاتف: +1 443-831-5597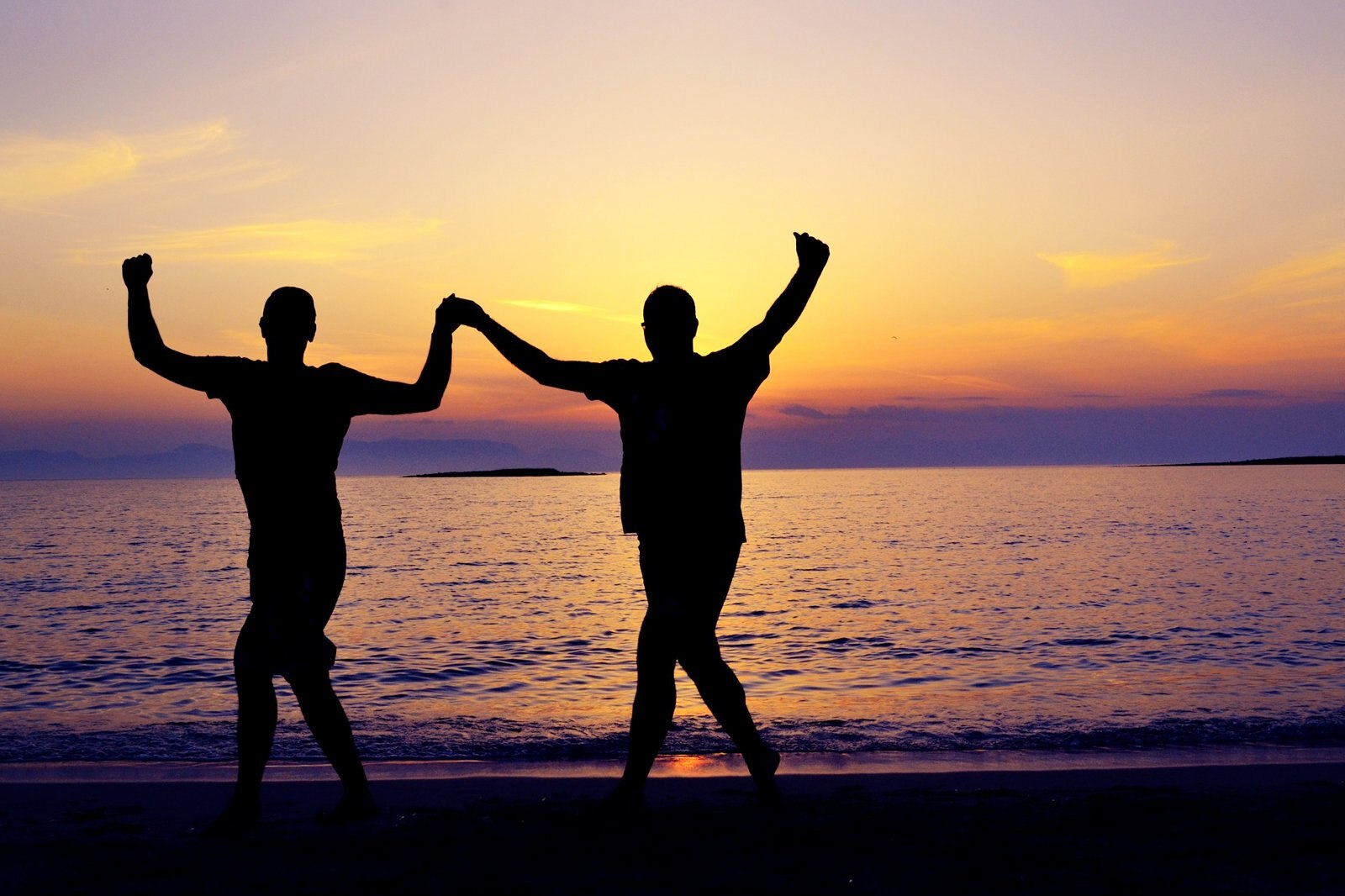 Annual Greek Festival
November: Bringing a taste of the Mediterranean to Florida
Experience a taste of the Mediterranean and fully immerse yourself in Daytona Beach's annual St. Demetrios Greek Festival. A treat for all the senses, you can enjoy the sights and sounds of Greek music and entertainment, while indulging in authentic Greek cuisine or trying your hand at some traditional dancing.
Sample souvlaki, gyros and fried calamari, followed by some sticky baklava and washed down with a hard-hitting ouzo. There are plenty of local delicacies that you can purchase to take home with you too, as well as crafts, gifts and souvenirs for sale at the Greek marketplace. The indoor and outdoor festival makes for a great family day out.
الموقع: St. Demetrios Greek Orthodox Church, 129 N Halifax Ave, Daytona Beach, FL 32118, USA
رقم الهاتف: +1 386-252-6012